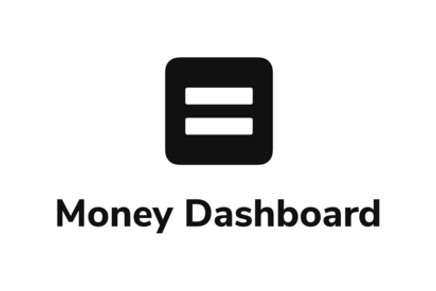 Money Dashboard is a completely free personal finance app that is primarily used to help users budget efficiently.
It is an excellent tool for people seeking an easy way to manage all their finances in one place, however, it doesn't allow you to move your money or provide any kind of saving service.
Money Dashboard aims to help users make better spending decisions by providing an overview of all their finances in one place with easy-to-read graphs and tables.
Launched in 2010 on desktop, Money Dashboard is one of the first personal finance and budgeting tools. It has gone from strength to strength and the introduction of Open Banking in 2018 saw some impressive advances as well as the launch of their mobile app, giving Money Dashboard users an insight into their spending habits on the go.
Money Dashboard still retains its position as one of the best budgeting and finance apps available, not least because they provide free, instant access to advanced features that you would have to pay for with similar apps.
In my independent Money Dashboard review, I've taken an in-depth look at Money Dashboard, the tools and features it offers, how safe it is to use, and how it compares with some of the other budgeting apps available.
Money Dashboard was voted Best Personal Finance app in 2017, 2018 and 2020 at the British Bank awards. However, this review is a result of my personal experience with the money management app and whether it can actually work effectively to help users spend less, and save more. It is also prudent to mention that this review is for Money Dashboard Neon app, the new version of Money Dashboard Classic.
Deposit and Withdrawal:
90%
Markets and Products:
60%
Pros
Completely free service
Collects all your financial information in one place
Ability to transfer money between accounts
Cons
Does not support all financial providers including PayPal
Can feel complicated at first
Transactions can take up to 5 days to appear on Money Dashboard
Who are Money Dashboard?
Money Dashboard is a free online financial management and budgeting service that allows users to better understand their spending habits to manage their personal finances effectively. Money Dashboard connects to most UK banks in addition to other financial providers in order to provide this service.
Who owns Money Dashboard?
Money Dashboard was founded in 2009 by entrepreneur Gavin Littlejohn. Following its success, Money Dashboard was acquired in 2022 by ClearScore Group, a British financial technology business that was the first in the UK to provide free credit scores and reports in addition to financial advice.
Money Dashboard product range overview
Money Dashboard provide a range of tools that are designed to monitor your accounts, create customised budgets and create spending plans.
It does not have any Money Dashboard account options for saving money.
Money Dashboard utilises Open Banking to connect all your bank accounts and online financial accounts in one place so you can get a holistic picture of your finances. Once this has been achieved, there are a number of valuable features to help users gain financial control including
Open Banking – Open Banking allows you to connect all your financial accounts in one place, in order to gain a holistic view of your finances so you can effectively budget.
Some of the supported establishments include investment accounts like Nutmeg, shopping accounts like Marks and Spencer, and pension providers like PensionBee in addition to current accounts, credit card accounts, and savings accounts from the vast majority of major UK banks. One obvious omission is PayPal which is used by so many and therefore a major drawback.
There is also the option to add offline accounts if you are unable to connect a specific account using Open Banking. This would present a solution to accounts like PayPal which are currently unsupported.
Custom Categories – Custom categories can be fully personalised in order to help identify where your money is being spent. There are 14 categories to choose from.
Pay cycle – add your pay cycle, whether it be monthly, weekly or daily, in order to track your spending and help you stay within budget between paydays.
Budgeting – once you have completed a full pay cycle using the app, you will then be a in position to put a budget plan in place. Money Dashboard will automatically monitor your outgoings and income in order to help you stick to your budget.
Analysis of spending history – this helps you compare your spending over time in order to make adjustments to future spending to save money. Users have the option to add multiple current accounts for analysis when using Money Dashboard.
Manage bills and subscriptions – With all your bills and subscriptions in one place, you can get a picture of your total outgoings.
Balance notifications – Money Dashboard will notify you if you have bills due that could exceed your balance so you can make the appropriate adjustments to your spending. Account balances and transactions across all your accounts are available in one, easy-to-read place.
Transfer money between your accounts – now you can transfer money between all your accounts from the Money Dashboard app.
Predict your balance – view your predicted balance at the end of the pay cycle based on your spending and budget plan.
Get a weekly spend report – a full analysis of your activity for the past week.
– in addition to your regular accounts, Money Dashboard now links to crypto wallets by partnering with Zabo and Coinbase.
Money Dashboard supported banks
AIB (NI)
Adam & Company
Amazon
American Express
Aqua Card
Bank of Scotland
Barclaycard
Barclays
Burton Card
Capital One
Chelsea Building Society
Clydesdale
Coutts
Cumberland Building Society
Danske
Debenhams Card
Dorothy Perkins
Evans Card
First Direct
Fluid Card
HSBC
Halifax
House of Fraser
Laura Ashley Card
Lloyds Bank
MBNA
Marbles
Marks and spencer
Miss Selfridge Card
Monzo
Nationwide
Natwest Bank
Opus
Outfit Card
Royal Bank of Scotland
Sainsburys
Santander
TSB
TUI
Tesco Bank
Topman Card
Topshop Card
Virgin Money
Wallis Card
Wise (Transferwise)
WiseAlpha
Yorkshire Bank
Yorkshire Building Society
Money Dashboard customer service review
Support is available by raising a ticket on Money Dashboard's website, email and phone. There is also a chatbot from where you can send a message.
Sadly there is no way to contact an actual human being without raising a ticket with Money Dashboard or leaving a message. The phone number goes straight through to an automated message where you can request a callback, the chatbot also has an option for leaving a message, or you are able to raise a ticket on the website.
Whilst this is a completely free service, Money Dashboard still have some work to do to improve its support. There are plenty of reviews on Trustpilot citing the lack of customer service although, my own emails were answered within two hours which isn't bad.
Money Dashboard opening an account
Due to the functionality of Open Banking, opening an account with Money Dashboard is quick and painless. It can be completed via the web app or mobile app.
How long the setup process takes will largely depend on the number of financial institutions you link to your Money Dashboard account. You should have your financial data to hand, such as online login details in order to connect with read-only access.
Once you have linked your accounts you can effectively start to track spending, utilise the budget planner, and view all your scheduled payments.
In the budgeting app space, Money Dashboard certainly has more longevity than most providers out there. They have been in operation for over 10 years, in which time they have imported over 600 million transactions.
Another factor that makes Money Dashboard safe is that they use the same security practices as many major high street banks in order to keep your data secure including an extended validation security certificate with 256-bit encryption. As a user, you will never be asked to provide the direct login of your bank account.
Money Dashboard is a completely free service with zero hidden fees and no subscription fee.
So how do they make money? It's simple, every so often Money Dashboard will recommend a product or service that they believe will save you money. Should you take their recommendation, the provider of that product or service may pay Money Dashboard a referral fee.
In addition, Money Dashboard sell data to help companies better understand consumer preferences through market research. Your personal details will never be included in this data so this action is completely safe for you.
Who is Money Dashboard suitable for?
Money Dashboard is a great tool for anyone with multiple accounts who struggles to manage their finances or save any money.
Alternatives to Money Dashboard
If you remain unconvinced that Money Dashboard is the best service for you, then there are alternatives available including Plum, Emma, Snoop and Moneyhub. However, the alternatives all have a paid subscription service in order to access all the features, whereas Money Dashboard is a completely free service.
For more information on budgeting apps and to find out why Money Dashboard got my pick for best for desktop and best free budgeting app, please read my Best Budgeting Apps guide here.
Useful Information
This section contains useful information to make your experience at Money Dashboard as seamless as possible.
How do I contact Money Dashboard?
You can contact Money Dashboard by raising a ticket on the website, messaging via the chatbot, emailing [email protected] or leaving a phone message on 0330221 0574.
Is Money Dashboard a Bank?
No, Money Dashboard is an Account Information Service Provider (AISP). This allows you to view all your banking data in one place in order to analyse your account information. However, this does not provide traditional banking facilities such as the ability to receive money or conduct transactions.
How do I close my account at Money Dashboard?
Closing your Money Dashboard is quick and easy to do. Simply log in to your Money Dashboard app and top 'Profile' on the bottom navigation bar. At the bottom of the page is an option to 'Delete my account'. Select this and follow the prompts.
Is Money Dashboard any good?
Yes, for people with multiple current accounts, this service can save time as well as help you manage your finances effectively. Some of the tools and features are excellent for budgeting, especially for a completely free application.
How does Money Dashboard work?
Money Dashboard works by connecting all your financial accounts in a free app in order to categorise all your transactions so you can identify where your money is being spent each month and set effective budgets to help you save.
FAQs about Money Dashboard
Can I trust Money Dashboard?
Yes, you can trust Money Dashboard as it has the appropriate levels of authorisation and employ bank-level security measures to keep your data safe.
Do you have to pay for Money Dashboard?
No, Money Dashboard cost nothing to the user. Money Dashboard makes money by recommending products and services such as credit cards and insurance providers that could save you money.
Money Dashboard Customer reviews
Most recent reviews:
There are no reviews yet. Be the first one to write one.
See which share tip is making the headlines

Have you considered transferring your pension?

Find the best trading platforms
*Capital at risk