Budgeting is an integral part of your personal finance strategy and a new wave of budgeting apps have used automation to make this process quick, easy, and achievable for everyone.
Effective budgeting can lead to greater financial freedom, but which of the many apps on offer is best suited to your needs? Read my full guide to learn the pros and cons of the apps on offer.
Also consider: Best Money Saving Apps
Free for the standard plan; £1 for Plum Plus; £2.99 for Plum
Pro; £4.99 for Plum Ultra
Savings pockets and investment funds
Direct debit card available
99p per month, first six months free
Spending analysis and spending goals
Financial advice available
Completely free to use
Discount code finder
Energy bills comparison tool
Of all the money-saving apps and budgeting apps that I have downloaded and used whilst conducting these reviews, Plum is the one I've kept. It does exactly what it says on the tin and has been a very effective tool for saving unnoticeable sums of money, investing, and now budgeting with their Money Maximiser tool.
This does come at a cost however, it is very effective at helping you stay on track and the cost includes a stocks and shares ISA for investing, a high-interest savings account, and an enhanced Cashback rate of +25% when you shop at any of their partner brands.
Pros
Savings are protected by the Financial Services Compensation Scheme
Very quick and easy to open an account and link to your main account
Effective way to start budgeting and saving
Cons
High cost to access budgeting features however, this does come with several other features
Customer service are slow to respond
 
Earn interest
Automated savings and rounding up feature
Lost money alerting you when you are overpaying on bills
Unlimited withdrawals
Multiple pockets for targeted saving
Invest in a choice of funds
Gamify your savings with the 52-week challenge
Goals to set saving targets for each of your pockets
Cashback when you shop at partner retailers
Diagnostic reports to analyse spending
Money maximiser to turn your monthly paycheck into a weekly budget while earning the maximum interest
Withdraw money easily to your main bank account
Separate savings account with interest
 
Monthly Cost
Additional Features
Plum Basic
FREE

0.25% AER

Automated Savings

Plum Plus
£1

0.4% AER

Investments

Plum Pro
£2.99

Goals

Cashback

Diagnostic reports

Plum Ultra
£4.99
Money Maximiser
Emma – Best budgeting app for helping to manage debt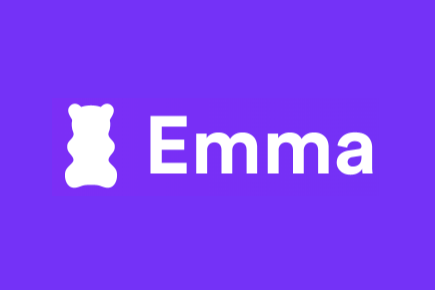 If you are struggling to manage debt then Emma is a great option. Emma pulls data from all your accounts including credit cards, current accounts, credit accounts, savings, investments, and pensions so it can provide you with a full and detailed picture of where you stand financially.
Emma can help most people save money instantly by identifying and cancelling wasteful subscriptions. The app will also track and categorise your expenses and sync your budgets to payday as well as provide advanced insights into your spending patterns so you can identify where your money is going and make the appropriate adjustments.
Pros
Quick and easy to sign up
Daily balances to help you stay on track
Help manage debt across all your accounts
Cons
Only supports 30 banks
No savings function
Avoid overdrafts
Find wasteful subscriptions
View all accounts in one place
Sync your budgets to payday with advanced insights into spending behaviour
Set spending limits
Easy to add a new bank account
Standard Emma Free
Emma Plus £41.99 per year
Emma Pro £83.99 per year
Money Dashboard – Best for desktop and best free budgeting app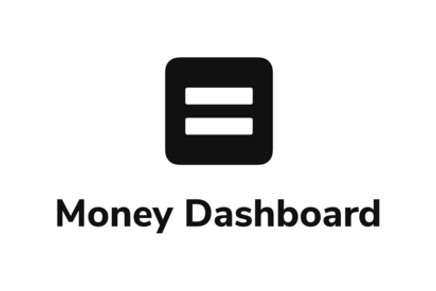 As with Plum and Emma, Money Dashboard uses Open Banking to connect to your bank accounts, credit cards and savings accounts in order to provide a detailed overview of where your money is going.
Unlike Plum and Emma, Money Dashboard is completely free and able to connect to every major UK bank. Where Money Dashboard shine is by helping you understand how your spending habits have changed over time, organising your transactions into categories and allowing you to set multiple budgets so you can save for one-off events.
This option does require a little more input from the user in the form of setting your budget so if you want a totally hands-off approach this won't be your best option.
Pros
Free even for features that other apps charge for
Available on desktop
Highly customisable
Cons
Requires user input especially on set up
No view of pending transactions
Can be a little clunky to use
Split transactions
Transfer money between your accounts in one app
Custom categories for personalising how your spending is organised
Spending history and analysis
Warnings when your balance is getting too low to pay upcoming bills
Set budget goals
Budget from payday to payday
Predicted balance
View balance after bills
Nothing to see here! Money Dashboard is completely free!
Moneyhub – Best for financial advice
If your finances are slightly more complicated than the average person then you may benefit more from the personal finance app, Moneyhub. Like the other platforms, Moneyhub connects to all your accounts including bank accounts, investment accounts, credit cards, and savings accounts in order to provide valuable insights to help you budget effectively.
Where Moneyhub stands out from the competition is that they also offer human financial advice. This makes them ideal for people with multiple financial accounts and for couples who are looking to combine their wealth.
Pros
Powerful spending insights and excellent budgeting tools
Access to human financial advisors
Very quick and easy to sign up
Cons
There are free budgeting apps that offer a lot of these features
Users have experienced technical difficulties
Spending analysis
Custom categories for transactions
Ability to split transactions into more than one category
Spending goals and budgets
Nudges on your current position for your budget
Transfer money between linked accounts
Manage direct debits
Connect to a financial advisor
Forcast feature to help plan for the future
First six months completely free of charge
£0.99 a month or £9.99 per annum
Snoop – Best for saving money
Snoop claim that they can save the average household £1,500 a year simply by connecting all your financial accounts in one place, helping you keep to budgets and suggesting areas where you can potentially save money and cancel wasteful subscriptions.
Snoop will suggest alternatives to household bills such as utilities, broadband, insurance and mortgage providers which is perfect for busy households that don't have time to find the best bargains. Snoop can also help you find a better interest rate on your savings and categorise your spending so you can make instant savings.
Pros
Free to use
Quick and easy to install
Could help you save money in minutes
Cons
Some features found on other apps are missing
Snoop do sell customer data however this never includes personal information
Spending sorter to help you understand where your money is going
Payment hub to give an overview of upcoming bills
Discount code finder
Energy checker to help identify cheaper suppliers
Spending summaries
Money-saving scanner with sales and offers
Mobile and broadband checker
Card checker
Insurance checker
Look ahead
Mortgage manager
Nothing to see here. Snoop is completely free
What are budgeting apps?
Budgeting apps use Open Banking to connect to all your bank accounts in order to help you with money management. They can collate all your income and expenses in order to help you set a monthly budget and thus improve your financial situation.
The most popular budgeting apps come with handy budgeting features such as instant notifications, spending summaries, custom categories, and saving goals. These can help you make good financial decisions and instil excellent money habits that change your everyday spending to help you save money.
What is Open Banking?
Open Banking is an initiative launched in 2018 that allows banks to share your financial data with third parties but only with your permission. This has changed the way we manage our personal finances and can effectively help you manage your money using complex algorithms and artificial intelligence. Many budgeting apps use Open Banking in order to provide financial services and create budgets.
How to choose which is the best budgeting app for you
Which of these apps is best for you will largely depend on your personal finances and savings goals. Whilst many will link effortlessly to multiple bank accounts, it is worth checking that they will link to the credit card accounts and bank accounts that are relevant to your budgeting.
Most budgeting apps do not impose a minimum term and there are a number of free apps available so it could be worth downloading a few and using trial and error to discover which is best suited to your needs.
Best Budgeting Apps UK FAQs
Are these apps safe?
Yes, there is stringent regulation surrounding these apps in the UK. It is always worth checking that any financial institution you are considering is regulated by the 
Financial Conduct Authority
.
Which are the best free budgeting apps?
Money Dashboard and Snoop are my two picks for the best personal finance app that is completely free of any charges. They don't require you to upgrade to a premium account in order to unlock the more advanced features they offer.
See which share tip is making the headlines

Have you considered transferring your pension?

Find the best trading platforms
*Capital at risk