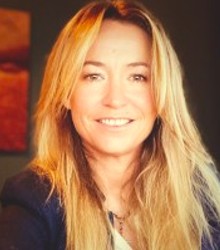 Chief Financial Editor
Antonia Medlicott
Antonia Medlicott is a seasoned financial editor known for creating indepth investment research tailored to significant life milestones. Her editorial leadership has driven the InvestingReviews team to be one of the fastest growing finance websites in the UK. Antonia has achieved this by specialising in crafting in-depth investment and trading platform reviews, aiming to empower retail investors with well-researched insights. Her reviews are a blend of thorough research and personal experience, ensuring authenticity.
Antonia's diverse industry experience spans globally, having worked in locations like Sydney, Spain, Gibraltar, and the UK. Recently, her focus has been on the financial services sector, merging her editorial skills with financial expertise to produce resonating content.
Antonia is frequently featured in prominent publications, including:
The Express: Interest rates: The 'winners' & 'losers' of Bank of England's hike – what it means for you
IFA Magazine: Putin has crossed the Rubicon. The Russian invasion of Ukraine will decimate global stockmarkets." – reaction from Antonia Medlicott, InvestingReviews
The Freelance Informer: Russian Invasion Intensifies Over Ukraine Border: Are Ports And Cyberattacks On Europe And US Next?
The Express: 'Worse to come!' Inflation hits 30 YEAR HIGH as savers warned to 'brace themselves'
The Week: The 50/30/20 rule: the 'easy' budgeting hack explained
The Sun: BOUNCE BACK UK economy grows 0.8% as post-Covid recovery continues despite cost of living crisis
Financial Reporter: GDP growth bounced back to 0.8% in January but uncertainty looms: ONS
In the digital era, she excels in data journalism, ensuring content is optimised for today's readers. Open to networking, Antonia invites discussions on investment trends and potential collaborations.
Feedback: [email protected]