Some of the best money transfer services available to customers in the UK might surprise people, especially with new money transfer apps launching all the time. Fortunately, this growing competition means these services are always looking for ways to make the process more simple and cost effective for their customers.
Many international money transfer companies offer competitive money transfer rates, and connect safely and securely to your bank account, allowing you to send currencies directly from your PC or via a mobile app.
With so many different money transfer services now readily available to choose from online, it can be hard to narrow down which ones to use. When you compare money transfer companies, it is best to conduct research into their various services to find the best and most reputable ones available.
Browse the Best International Money Transfer Companies in the UK
It is best to locate a service and check that it is regulated by an official authoritative body such as the Financial Conduct Authority (FCA) in the UK. Here are some suggestions of some of the most popular money transfer companies that are running in the UK:
Best international  money transfer companies at a glance
Over 1 million people trust OFX to move their money across borders, not least because of their lack of fixed fees and highly competitive exchange rates. In fact, when I checked the rates against the interbank rate when converting GBP to USD, they were pretty much identical.
OFX are especially competitive when you are moving large amounts of money, although they are still very low-cost when compared to a bank for small amounts.
OFX is able to remain competitive due to its extensive network of banks across the globe, effectively reducing some of the costs associated with sending money from one bank to another.
OFX are also useful in helping businesses send and receive money globally. There are a number of features that are appealing, such as being able to lock in an exchange rate for a fixed amount of time, helping to protect businesses from fluctuations in the exchange rate.
Wise, formerly known as TransferWise, is another great transfer service that boasts over ten million customers. Wise claims to be around six times cheaper than using a bank to transfer or spend money abroad.
The Wise website also offers a handy section to input a preferred sum and will allow customers to calculate the amount the recipient will get, as well as the chance to compare prices.
Wise has become increasingly popular over the years; it has been active largely due to its secure options and easy-to-use service.
Additionally, Wise also boasts lower transfer fees than some competitors and, depending on the size of a transfer, can deposit funds quickly and efficiently. Like most other transfer services, Wise is also another company that offers an app to download straight to a mobile device.
Wise currently has a total of 53 different currencies to choose from. The company is also regulated by the Financial Conduct Authority (FCA) based in the UK, as well as FinCEN based in the United States.
The service also comes with two-factor authentication that gives an extra layer of protection to a user's account and their transactions. Wise also has a dedicated anti-fraud team that provides protection for customer's accounts.
WorldRemit offers users a wide variety of ways to send their money online to a number of different countries from the UK. WorldRemit has the option to send money to over one hundred and thirty countries with over 70 currencies to choose from.
There are a variety of ways users can send their money using the WorldRemit services including a bank transfer to securely transfer funds directly into a recipient bank account or a cash pickup which makes the cash readily available for collection from selected designated locations. WorldRemit also offer affordable fees and exchange rates.
WorldRemit claims to offer a fast service that is also safe and secure. Much like other reputable services, they also display their fees and exchange rates, so users are aware of what they are getting.
The WorldRemit app is also available to download through the App Store and Google Play Store to make secure and speedy transfers when on the go.
Additionally, the service introduces a number of ways for users to pay, such as through traditional debit card or credit card payments, bank transfers, Apple Pay, Google Pay and more.
Xe Money Transfer is considered by some as one of the main and reputable companies that operate globally. The service claims to be fast, secure, and trusted for users to transfer their money abroad. Xe claims to not only have a fast delivery of transactions, but they also claim to service over 130 with over 98 currencies available for users to choose from.
It can be quick and easy to create an account as all that is required initially is an email address. However, it is likely that a new account will have to be approved before it can be used to conduct transfers.
The next step could be to enter the necessary details of the recipient where an address, SWIFT or BIC code is generally required, bank account or IBAN information, as well as the necessary payment information.
Once that has been confirmed, it is simple to check through the available currencies and to make sure that the amount being sent is correct and in order. Xe will then provide an estimated date of delivery and will proceed to send your funds to the account provided.
It has been reported by some outlets that one of the reasons why the service provided by Xe is so popular is because it offers reasonably low exchange rates which are comparable with other services and better than most high street banks. Given the wide variety of currencies that are available to choose from, it is also a service that is proven to be flexible as it provides its users with a lot of choice.
Xe also offers an app on both the Apple App Store for iPhone users and the Google Play Store for Android users. The availability of an app can mean Xe might be a good choice for those who enjoy the convenience and readily accessible service at all times.
MoneyGram is another money transfer service that offers different options for sending money internationally. MoneyGram claims to be able to do this for its users through mobile wallets and conventional bank accounts.
They tend to offer their customers a user-friendly service with updates on the status and confirmation of a transfer. Much like most money transfer services, it can be quick and simple to register for an account with MoneyGram online.
Additionally, MoneyGram also has a number of convenient stores available for customers to visit in person. Once an account has been approved and created, it can be easy to provide the MoneyGram services with all the necessary details that they need to complete the transfer.
This includes who the recipient is, how they will want to receive the funds, and ultimately how much is being sent to the recipient. Then simply check the amount and provide a method of payment which can be done via a debit card or from a direct bank transfer.
MoneyGram also offers a rewards scheme for using their services, called MoneyGram Plus Rewards. This can be a good way to earn some extra benefits from utilising the MoneyGram services if you are using the services on a regular basis. The rewards scheme currently has a sign-up bonus where customers will receive 20% off the fees attributed to their next money transfer.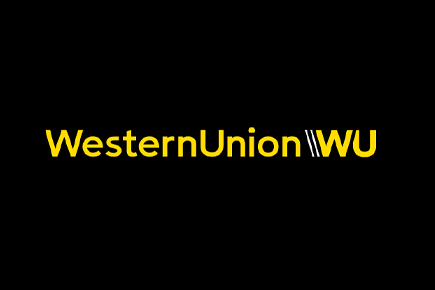 Western Union is one of the most recognisable money transfer services and are able to send and transfer money to over 200 countries across the globe. The Western Union services also come with different money transfer options, be it online via their website, in person at one of their many stores, or through their app for sending money on the go.
Western Union also provide flexible services for a recipient. A customer can send and receive funds either directly into a bank account or money can be sent for a cash pickup from one of their many agents located around the globe. Their service also allows for flexible payment methods using a conventional bank account, a credit card or debit card, or even cash transfers.
Another major positive of Western Union , is that a transfer can be easily tracked and monitored through their app. This can be a suitable way of ensuring the security of a transfer and also for receiving regular updates on the status of a transfer.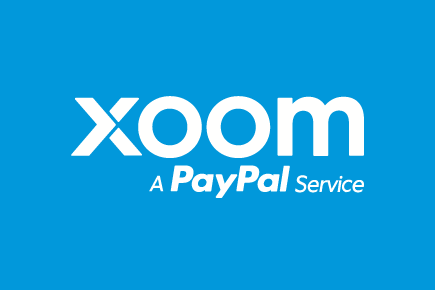 Xoom is another transfer company that is also a PayPal service. Xoom claims to offer an easy-to-use platform for sending money internationally and highlights three ways this can be achieved.
The first is a simple bank transfer where the transaction is completed once the user's funds are deposited into a recipient bank account.
The second option is to specify a cash pickup with thousands of locations for a recipient to retrieve the funds.
The third and final way to send money internationally is to get cash delivered directly to the door of an intended recipient.
Xoom boasts a friendly support team who are available at any time. A user can also get consistent updates regarding their transfer via email, text or through their account.
Xoom also claims to always be clear about their pricing and fees, so users will always know what they will get.
Free account available
Competitive rates across all major currencies
Low fee from 0.3%
Securely send money to over 150 countries
Get same-day transfers on most major currencies
10-year track record of best-in-class service
No fees on your first transfer
Regulated as a money transfer service
24/7 customer support
Pay family, friends and bills for less
Regulated by the UK Financial Conduct Authority
Invite friends to TransferGo, earn €22
What is an international money transfer?
An international money transfer is exactly that, it is the exchange or transference of money from one country to another country. An individual might want to conduct an international money transfer to send a certain amount of money abroad to another individual or designated bank account.
This can sometimes mean that the money transfer will be conducted from one bank account to another overseas. An international money transfer can usually be conducted in person from a chosen bank branch or through an online banking account.
It is also possible to make an international money transfer through an online money transfer company that will each offer competitive rates. A lot of providers will offer different options for paying, such as debit card payments, credit card payments, bank transfers and sometimes even a cash transfer.
A lot of the time, such international money transfers or transactions are completed and maintained by a chosen bank or online money transfer provider. Money transfers can usually be conducted online with a money transfer app which makes it a lot easier to send money abroad, and depending on the type of money transfer service, the currency used and the nature of the transfer itself, this can mean money is transferred and deposited almost instantly. A user will likely be required to provide the necessary funds as well as the details of the recipient, including bank details or details of a money transfer provider.
List of money transfer services to use in the UK
Best Money Transfer Services UK
Choosing a Money Transfer Service
With the amount of money transfer services now readily available for people to access for sending money abroad, it might seem difficult to know what to look out for. Below I have detailed the main considerations when selecting a money transfer provider.
1. The Speed of the Money Transfer
The speed of a money transfer can be a desirable trait for individuals who want to send their money quickly and efficiently. Not many want to wait around unnecessarily for a bank transfer to be completed. The speed of the overall transaction is essentially how long the process takes for one individual to send money from their bank account, perhaps via an online service, to a recipient abroad.
The speed of a transfer can really depend on the service or money transfer company being used, and can also depend on the amount of money being transferred. Plenty of online money transfer companies will offer a fast and hassle-free service to customers.
2. Fees for the Money Transfer
I think this can be a real make or break feature when conducting a transfer. Some transfer companies or banks might ask their customers to pay transfer fees for using their services, whereas others may not. Sending money can potentially incur a fee, however, this will depend on the service being used. Some banks or transfer companies may ask for fixed fees when using their services, with transfers made using a credit card, often incurring a higher transfer fee.
Some providers may charge a percentage based on the amount that is being transferred which will often have an impact on customers planning on sending large transfers. There may also be money transfer options available that could potentially offer bank-beating rates.
Personally, I would want to conduct extensive research into the service provider's fee structure and conduct a money transfer comparison before using any particular service or transfer company.
3. The Exchange Rates
Taking into consideration the exchange rates is important to remember. An exchange rate is where the value of a given currency in one country is converted to another foreign currency. Some providers might offer a different exchange rate to others which could have an influence if making an international bank transfer.
An exchange rate is often likely to fluctuate, so it is best to keep up to date with a chosen currency's developments and how it can impact international transfers. Exchange rates are particularly important when you are transferring large sums of money and will make less of a difference for smaller transactions.
Benefits of Money Transfer Services
Using a dedicated international money transfer service can come with a few benefits and advantages that can really make their provision stand out above other potential options.
Safety and Security
Most of the top money transfer companies use sophisticated security measures to ensure all financial activities are safe. In addition to this, online money transfer services will take appropriate measures to protect personal data and any client funds are often held in segregated bank accounts.
Speed
In line with most people, I think I would want to see my financial transactions and money transfers completed exceptionally speedily. This can be a benefit to using a money transfer company for both sending and receiving money as transactions can be almost instantaneous.
Using an online money transfer provider can be a good way of making fast transfers no matter where you are or who you want to send money to, but it can also be a quick way to transfer money abroad.
Availability and Convenience
With there being plenty of options to choose from when it comes to finding an online money transfer provider, this makes the overall services readily available at any time. Additionally, if a money transfer company offers an app for mobile devices, the services can be extremely convenient, especially if a customer finds themselves in need to transfer money on the go.
A lot of online providers may have access to a mobile app. Western Union is just one of many money transfer providers that offer customers an app to conduct online money transfers. Online transfers can usually be done at any time of day as there is no need to wait for a bank to open its doors. This can make things very convenient for users looking to transfer money outside of banking hours and from any location.
Why I Might Conduct an International Money Transfer
Different individuals will all have a variety of reasons as to why they might want to conduct an international money transfer. Here are three brief examples of why I might send money abroad using an international money transfer:
1. To Pay International Bills
It may also be a good way to pay outstanding bills if a homeowner possesses a house abroad. International money transfers have already been shown to be quick and easy to do which can make paying outstanding international bills relatively hassle-free and in addition, the exchange rates and fees can be more agreeable than other options.
2. To Send Money to Family and Friends
International money transfers can be quite common amongst those who have family members or even friends staying or living in a different country and are required to send funds to them.
For example, a family member could be studying abroad and is strapped for cash, needing a bit of an extra boost to their account to help them get by.
A money transfer service can make this an easy and simple task to help put minds at ease. This might be as a simple gift, or it could be to transfer their money if they are ever in need of emergency funds. Whatever the case, using money transfer services to help out family or friends can be a very practical use for the services.
3. For Work
Some may wish to utilise an international money transfer for the simplicity of sending or receiving payments for work. Similarly, businesses might want to utilise an international money transfer to make any necessary business payments.
How I Could Conduct an International Money Transfer
It is generally accepted that there are two main methods for completing a UK money transfer to another country. One method might be to seek specific services offered by a bank and another might be to search for and use money transfer companies that specialise in international money transfers.
Banks will tend to offer their international money transfer services in person and some select banks may even offer opportunities to send money online. International money transfer companies will also offer their services through an online format or in some cases an opportunity to connect directly with a member of staff or agent over the phone.
Using a Bank's Services
There are a lot of popular and reputable high street banks that will allow their customers to conduct international money transfers, with some banks permitting this to be done online. It can be easy enough to find the correct section via your bank's online banking website.
It is then likely that you will need to input the necessary details of the recipient and the bank receiving the transfer. You may even be asked for the SWIFT code of the recipient bank. A SWIFT code will help identify the bank that is receiving the money.
You may also wish to consider the bank's exchange rates before completing the transfer. As most people will already have access to their bank accounts and perhaps an online banking account, bank transfers can be good if that is the most comfortable option. However, a potential drawback is that fees and exchange rates with certain banks may not be as competitive as some money transfer services. In this case, it may be worth shopping around to find a better rate elsewhere.
Using an International Transfer Service
Using international money transfer services can also be a suitable way of sending money abroad and in certain cases might be preferable. Using an international money transfer service over a traditional bank transfer can potentially offer lower fees and potentially a better exchange rate.
It is easy to search and find various providers online. Be sure to choose a service that is trusted and reputable. This should be easy enough to determine with a little research and some reading of my money transfer company reviews.
It should be easy to register with the provider of your choice. These companies might require further information such as proof of ID in order to approve any transfers. Then simply add the details for the desired transfer, such as an amount you wish to send.
The correct funds will then be transferred from a bank account using the details that should be given by the service company you are using. The transfer should then be completed by the service resulting in the deposit of funds into the recipient account.
Money Transfer Costs
The costs and fees of conducting an international money transfer will vary significantly depending on the service being used. Different money transfer companies will vary in their fee structure and may also offer different exchange rates.
The currencies available when conducting a transfer can also vary depending on the provider you use. If you happen to be looking for a new money transfer service, it might be best to cast your net far and wide and consider the associated costs before selecting a service.
Most companies will charge transfer fees upfront which can be a percentage taken from the overall transfer or alternatively a flat fee.
Some companies may advertise fee-free transfers, however, a lot of the time this is unlikely to be the case. Although there may be no added transfer fees, the cost might actually come from a poor exchange rate.
There will also be financial companies, and sometimes money transfer services themselves, that will offer potential users opportunities to compare various outlets and services with one another. This can be a good way to calculate and figure out which of the services are best for each individual.
How do I Pick the Best Money Transfer Service for me?
There is a lot of useful and actionable information in the above sections to help you choose the best money transfer for you. Your individual needs will obviously differ from the next person so the perfect money transfer service will naturally vary.
Consider all the individual aspects and features of a money transfer service before coming to a final decision. These aspects include speed, additional fees, and exchange rates which will all naturally influence your preference for a particular service.
If you are still uncertain about which company to opt for, a good way to help you make your choice is to read online reviews. These will further inform your decisions and give you personal insights from people who have already used the service.
Of course, everyone is different so one bad experience shouldn't necessarily put you off but it can give you a good indication of what you may be in store for with that particular service.
Money Transfer FAQs
Which is the Best Money Transfer Service in the UK?
The best money transfer service in the UK will largely depend on personal preferences. As there are so many services to choose from, a suggestion could be to conduct a rigorous search and find a service or company that best suits your own personal needs.
Unless time is an issue, there should be no need to rush into making any stern decisions. Some providers may even have a minimum or maximum transfer amount which can also have an impact on decisions.
Make use of the vast availability of these services and freely research them prior to making any commitments.
Is Wise (TransferWise) Really Cheaper?
Wise can be one of the cheaper options available to potential users. Wise also offer the mid-market rate when conducting international money transfers. The service can offer low and competitive transfer fees for small transactions. Large transfers may result in higher fees than some alternative companies who might encourage large transfers by lowering their fees.
As these services can really depend on each individual, it is best to conduct in-depth and thorough research into all available options to find the best results. However, Wise definitely offers the opportunity to save money compared to some other services.
What is the Least Expensive way to Transfer Money Internationally?
It is widely accepted that the best way to transfer money internationally is either through a trusted bank or through a reputable money transfer service. Banks often charge more for these services and offer poorer exchange rates when compared to selected money transfer providers.
Using the services provided by a money transfer company can be a potentially better way of reducing fees and improving exchange rates.
There are also companies available online that will allow customers to actively compare between these services to find the right one for them.
See which share tip is making the headlines

Have you considered transferring your pension?

Find the best trading platforms
*Capital at risk