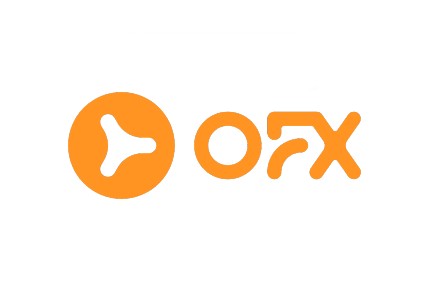 OFX is one of several online money transfer services that help individuals securely move money across borders with better exchange rates and lower fees than traditional banks.
During my OFX review, I found that the sliding scale on the margin OFX charges on its exchange rates makes this an excellent option for people moving large amounts of money in excess of £10,000. However, there are cheaper options for small amounts.
If you are looking for a fast, cheap, and secure way to make international money transfers, then ditching your bank and turning to an online money transfer service is definitely the way to go.
OFX is a leading money transfer company with a global reach that offers excellent exchange rates and several additional features and services that make for a streamlined experience.
However, there are a number of these services available. And while I did find OFX to be an excellent option, there are other money transfer services that may suit certain people more.
I've gone through all the fine print and tested the service to see how OFX stacks up against the competition and help identify whether this is the best solution for your needs.
Deposit and Withdrawal:
90%
Markets and Products: N/A
1%
Pros
Available in 50+ currencies and 170+ countries

Ability to lock in exchange rates for future payments

No transfer fees
Cons
Can be more expensive for small transfer amounts

Minimum $1,000 transfer

Bank-to-bank transfers only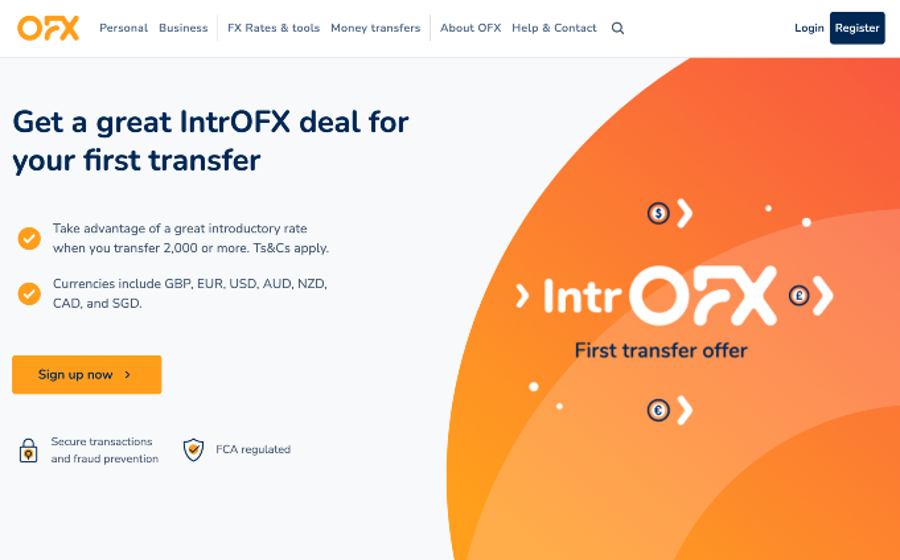 Who is OFX suitable for?
OFX is a very cost-effective option for anyone looking to transfer more than $10,000 to a bank account overseas. It's important to note that you are unable to use this service to transfer money to someone who does not have a bank account, as this is a bank-to-bank transfer service.
Who is OFX?
OFX is a leading money transfer company with a global reach of over 50+ currencies and 170+ countries with offices in Australia, the UK, the USA, and Canada.
OFX was launched in 1998 in Sydney, Australia, by founder Matthew Gilmour. Originally named OzForex, Gilmour ran the business part-time until 2000, when he committed to the business full-time and launched the company's first online money transfer service in 2001.
Gilmour sold a part of his share to Gary Lord, and they became joint shareholders until 2007 when Macquarie Bank purchased 51% of OFX. Macquarie and the founders have retained significant ownership to this day.
OFX product range overview
The core service available at OFX is the facility to transfer money abroad with a number of features that include recurring payments, flexible transfer options, and integration with business tools. This is an excellent, cost-effective solution for transfers over £4,000.
Spot transfer
This is the basic transfer service, which locks in the current exchange rate. Remember to check the rate before you reach for this service, as this can change frequently and won't always favour the transfer you intend to make. However, what you can guarantee is that the rate you get at OFX will always be better than the rate you would have gotten at your traditional bank.
What you will get with Spot Transfers is a fast, easy, and secure service. This can be used to send money to friends and family overseas, pay invoices, purchase big-ticket goods and property, and manage your savings abroad.
Limit Order
Have a certain rate in mind for your transfer? You can set the rate that suits you, and once that rate is reached, OFX will automatically send your funds to your specified destination. You can set a Limit Order for up to 6 months, so if there are no time pressures on your transfer, this is actually a really effective way to save money.
Of course, choosing a realistic rate can be challenging, but OFX has provided help with this in the form of OFXperts who check recent trading ranges.
While this is a good service that can potentially help save you money, it's important to understand that the transfer is binding and cannot be changed or cancelled once it has been triggered.
Forward Contracts
Forward Contracts allow you to fix a rate for a specified amount of time. It can help protect you or your business from fluctuations in exchange rates; however, you will miss out if the rate does move in your favour.
At OFX, you can lock in a rate for anywhere up to 12 months and between 19 different currencies. This is worth consideration for regular payments such as mortgages, and there is the option to use a forward contract for part of the payment.
Recurring transfers
OFX provides scope for recurring transfers with the ability to automate your transfers for up to 12 months in advance. This can be a useful feature for regular payments such as mortgage payments, receipt of pension abroad, foreign salary payments, or even education payments abroad.
Recurring transfers can be done by setting up a direct debit from your bank account. This can be used in conjunction with Forward contracts, as described above.
OFX Business Accounts
OFX also offers business bank accounts.
The multi-currency business account allows you to pay and get paid like a local and can easily be integrated with business tools like Xero. There are useful features available, including invoicing features and the ability to make bulk payments while managing different currencies at competitive rates.
OFX customer service review
Customer support is available 24/7 by email and phone. My own experience testing this service was good but could have been improved with a live chat function.
When I called OFX, they were experiencing a 'high volume of calls' but rather than being on hold for hours, they offered to keep my place in the queue and call me straight back. I took them up on this offer and had a call back within 25 minutes.
The agent was helpful and polite, so no complaints from me there.
Further testing of customer service has revealed that the 'high volume of calls' is fairly consistent, and I would therefore expect to see improvements in this area of customer service.
Opening an account with OFX is fully digital and can be completed in less than 10 minutes. You will need to complete the registration prior to making your first transfer.
To open an account with OFX, you will need some basic personal information, including:
Full name

DOB

Residential address

Occupation

Email

Contact details

Bank details
Once the account setup is complete, you will be called by an OFX representative to complete your registration. There may be verification required; however, the agents will be in touch if there is any additional information needed.
The verification can take a few days to complete; however, OFX encourages users to call the support centre if the transfer is urgent. You will need three different forms of identification, such as a passport, utility bill, or driving licence.
You will also receive a call when you make your first transfer to confirm that all the details are correct.
OFX is a safe option for international money transfers and has all the appropriate levels of regulation.
OFX is a company with a history and has always managed to maintain high standards of safety, so I see little cause for concern in this area.
However, just to put your mind at ease, here are some of the ways that OFX keeps your money safe.
OFX is authorised by the 

Financial Conduct Authority

 as an electronic money service.

OFX became a publicly listed company on the Australian Stock Exchange in 2013, meaning all their financial information is available and transparent.

OFX employs a number of methods to protect your identity, including the use of passwords, security questions, and automatic time-outs.

OFX uses Secure Socket Layer (SSL) encryption to ensure a secure browser connection upon registration and login.
OFX does not charge any transfer fees. However, there will be a small markup on the exchange rate at the time of your transaction. This is still very favourable when compared to a traditional bank transfer.
There are a number of ways that you will pay to transfer money internationally, including fixed fees and the exchange rate.
Fixed fees
Most traditional banks will charge a fixed fee for each transfer you make. This will vary depending on the bank you use, the currency you are sending, the method you use to send the money, and the amount you are transferring.
OFX recently decided to scrap their fixed fee of $15 for transfer amounts under $10,000, and all transfers are now completely free of any fixed fees, regardless of the size of the transfer. 
Exchange rates
There is also the exchange rate to consider, which, at a traditional bank, typically has a margin of around 5% on the interbank rate.
This can be the highest cost when conducting money transfers overseas. A quick search can reveal the interbank rate at the time of your transfer. Generally speaking, OFX offers very competitive exchange rates, especially for large amounts.
There is little doubt that this is an affordable option that can save you a considerable amount of money, especially for large transfers of over $10,000. OFX manages to achieve this with their extensive network of local bank accounts, which helps eliminate the costs banks charge each other for international transfers.
How OFX compare to other money transfer companies
There are a number of international money transfer providers available, so I've taken the time to see how OFX compares. However, it is worth bearing in mind that, in terms of cost and service, using a money transfer service will always be a better option than using a traditional bank.
OFX vs Wise
In terms of fees, OFX does not charge any transfer fees, whereas Wise will deduct a small fee depending on where you are sending money. In the instance of sending 1000 GBP to Europe, this will come at a cost of £4.28 at the time of writing. However, OFX charges a small markup on the exchange rate that you pay. Wise offers retail customers the mid-market rate, which is basically the exchange rate you would find on Google and is unbeatable in this context. OFX charges a retail rate, which is the mid-market rate, with a margin.
Which of these is cheaper will therefore depend on the markup at the time the transaction takes place. However, in terms of cost, you may find they are comparable much of the time.
Where the difference lies is that while OFX has no minimum transfer amount, they do stress that they are not a remittance company, and therefore target high-value customers, whereas there are no minimums with Wise. In addition, Wise offers a multi-currency account and a debit card that can be used each time you travel.
Therefore, Wise could be a better option for those that conduct many small transfers and for those that travel frequently, with OFX being the better option for large transfers.
OFX vs Remitly
Another key player in the money transfer sector is Remitly. Again, Remitly offers a low-cost and efficient way to transfer money abroad. Where Remitly may offer an advantage over OFX is that they allow transfers to a home or business instead of only bank to bank.
This section contains useful information to make your experience at OFX as seamless as possible.
What do OFX customers say (including negative reviews)?
OFX scores a very respectable 4.3 out of 5 on Trustpilot, with many of the positive reviews citing the excellent customer service and the speed at which their transfer was conducted.
There was little pattern to the negative reviews other than people who had experienced difficulties with the verification process. Due to the fact that OFX was established to transfer larger amounts of money, these ID checks are completely necessary in order to satisfy anti-money laundering laws.
The other major gripe was from customers who, like myself, had been told that they were currently experiencing a high volume of calls and were therefore unable to get straight through to customer service.
Who should use OFX?
Anyone looking to transfer amounts larger than $10,000 would benefit from the service at OFX. Remember that transfers can only take place from bank to bank, and therefore this would be unsuitable if you were transferring to a mobile device or alternative.
Is OFX better than Wise?
OFX and Wise have different fee structures, and therefore you would need to compare the two at the time of your transactions to decipher which would be more cost-effective.
What is a wire transfer?
A wire transfer is the most efficient way to send money overseas and involves a bank-to-bank transfer. This is how OFX sends money overseas. The reason OFX is able to keep its costs low using wire transfers is that it has global bank accounts that it can transfer to in order to avoid third-party costs.
Of course, there are many money transfer companies that use wire transfers; however, some will charge a significant margin on the exchange rate. It is therefore worth checking the daily exchange rate for your currency pair to ensure you are getting the best price.
OFX FAQs
Is OFX any good?
Yes, OFX has an excellent track record of conducting large international money transfers with an easy-to-use transfer process and availability of all major currencies.
How long do transfers take with OFX?
Payment to major markets will usually be completed within 1-2 business days provided you have a verified account. Less popular currencies can take between 3-5 business days.
Most recent reviews:
There are no reviews yet. Be the first one to write one.
See which share tip is making the headlines

Have you considered transferring your pension?

Find the best trading platforms
*Capital at risk