The Metaverse refers to 'a proposed version of the internet that incorporates three-dimensional virtual environments, especially in online role-playing games,' [1] that could have a total addressable market of up to $13 trillion by 2030.
Investing in the Metaverse can take many forms, including inside ETFs, shares, cryptocurrency and NFTs, so continue reading to find out how to invest in Metaverse.
Also consider: How to buy NFTs
eToro
A metaverse portfolio for the meta investor
MetaverseLife Smart Portfolio from eToro
Invest in crypto, NFTs and metaverse
Don't invest unless you're prepared to lose all the money you invest. This is a high-risk investment and you should not expect to be protected if something goes wrong.Take 2 mins to learn more
Can you invest in the Metaverse?
If you're looking at how to invest in the metaverse, there are three key options, in order from simplest to most complex:
Metaverse ETFs and Stocks
Metaverse Cryptocurrency
Metaverse Non-Fungible Tokens (NFTs)
NB: investing in a Metaverse NFT isn't necessarily a better choice than buying Metaverse stocks; it simply requires more technical know-how that can be off-putting for novices.
Moreover, each Metaverse platform is an experimental project of virtual worlds. Like cryptocurrency, the Metaverse is a highly speculative investment that should ideally be confined to just a small proportion of the typical retail investor's portfolio.
However, if the concept succeeds, and there's enough computing power to sustain it, exposure to the metaverse could well prove lucrative.
And this makes it an exceptional opportunity for investors with a high risk appetite.
Metaverse ETFs
A Metaverse-focused Exchange Traded Fund (ETF) may be the easiest way for novices to gain direct exposure to the Metaverse.
At its core, ETFs are an investment vehicle used for buying and selling multiple assets in a single transaction, which makes them both time and cost-effective. Further, because you can buy and sell ETFs like a single stock, they are highly liquid.
Many investors will be familiar with the concept, having bought shares in an index tracker ETF in their retail investor accounts at some point. A popular UK choice is the iShares Core FTSE 100 UCITS ETF, a passive tracker that attempts to exactly follow the results of the FTSE 100.
However, the various Metaverse ETFs are different to passive index trackers. Most importantly, they are actively managed by a dedicated fund manager who trades equities within the ETF to ensure that it meets its objective.
To be clear, this investment fund management isn't necessarily what the fund manager believes represents the best investment choice. It could be simply to rebalance the ETF each month to better reflect an equal balance of available Metaverse-focused stocks.
The downside to investing in an actively managed ETF is that there are usually relatively high fees and minimum investment thresholds. Of course, the positive is that they require little to no research or knowledge.
A world first: the Ball Metaverse Index
Some of the best Metaverse ETFs include the:
Roundhill Ball Metaverse ETF
Subversive Metaverse ETF
ProShares Metaverse Theme ETF
As an example, the trailblazing Roundhill Ball ETF includes companies such as Roblox, Nvidia, Apple, Microsoft, and Meta in its top 10 holdings. It aims to track the Ball Metaverse Index, the 'first index globally designed to track the performance of the Metaverse.' [5]
While a usual advantage of ETF investing is lower volatility, Roundhill Ball is down 35% year-to-date as the companies held by the ETF suffer from the tightening monetary environment.
However, in its factsheet, it repeatedly warns it is prone to both volatility and a high risk of investment loss. Of course, corrections could be viewed exciting opportunities to investors with a high risk appetite.
How to trade and invest in Metaverse stocks?
Requiring substantially more work than investing in an ETF, buying individual Metaverse stocks is a another way to invest in virtual world companies. It doesn't require handling cryptocurrency, or keeping a digital wallet, just standard retail investor accounts.
However, while technically easy, equity investing has historically been a practice best reserved for serious investors. For context, legendary investor Warren Buffett consistently advocates that retail investors seeking exposure to the stock market are better off investing in an index tracker than picking individual stocks. [6]
But if you have the confidence for stock-picking, there are two considerations to beware of in the current economic reality.
First: Most companies across western economies , including the best metaverse stocks, have suffered a poor 2022 thus far. According to Bloomberg Intelligence, the chances of a global recession over the next 12 months now sits at 47.5%. [7]
Further, rising interest rates and soaring inflation have hit technology stocks, the sector which is most represented in the metaverse, particularly hard as they rely on cheap debt to grow. Worse, further falls in their market caps are not unlikely in r2022.
Conversely, this also means many of the best metaverse stocks could already be trading at a discount to their true value.
Second: Some Metaverse companies are entirely focused on the concept as priority number one, while for others it is a secondary concern. Your choices between the two will significantly affect the risk-reward ratio.
Purchase Metaverse stocks
According to IG Investments [8], the top 10 Metaverse stocks to watch in 2022 are:
Roblox
Nvidia
Meta Platforms
Unity Software
Microsoft
Snap
Sea
Amazon
Apple
Autodesk
Arguably, of the companies related to the Metaverse, Meta Platforms, owner of Facebook, WhatsApp, and Instagram, is most heavily invested in the concept. It's spending $1 billion a month on its Reality Labs division, and company CEO Mark Zuckerberg has hitched his flag to the idea, arguing 'we are at the beginning of the next chapter for the internet.' [9]
On the other hand, the likes of Microsoft and Amazon are far more diversified businesses, where the Metaverse currently remains a secondary concern.
Further, these ten companies operate across different sectors. While Nvidia's chip manufacturing business is likely to continue to generate revenue for the company through a recession, the same may not be true of Snap, which heavily relies on advertising.
If the Metaverse goes mainstream, those who invested in Meta Platforms at its current low will almost certainly benefit as the company market cap rises. But if the Metaverse stays as a fringe concept, they could crystallise a far higher loss.
Buy Metaverse crypto
This is where it starts to get more technologically complicated.
Buying company stocks and ETFs within an ISA or SIPP is something most people reading this page will have experience with.
By contrast, to invest in Metaverse crypto coins involves a five stage process:
Opening an account with a crypto exchange
Creating either a 'hot' or 'cold' wallet to store crypto
Depositing fiat currency with your chosen exchange
Purchasing your chosen Metaverse crypto
Transferring the crypto to your wallet
It's worth mentioning that choosing a crypto exchange for your digital assets not a simple process. For example, Gemini is an excellent choice for beginners, while Binance is cheapest but requires a reasonable level of experience.
Further, metaverse coins and their exchanges are very loosely regulated. This means that your money is far less safe than if you invest in equities. Specifically, because your crypto is not currently FCA protected, you could lose everything.
Being mindful of this, the choice between a hot wallet and cold wallet is also not easy. Hot wallets are internet-connected, so far more convenient and user-friendly. However, this connectivity also makes them vulnerable to hacking. The opposite is true of cold wallets, which are harder for novices to navigate but essentially invulnerable to hackers.
Which are the best Metaverse cryptocurrencies?
After opening a crypto exchange account and creating a wallet, the next step is to purchase some Metaverse crypto. Some of the most popular include:
Ethereum (ETH)
Decentraland (MANA)
Battle Infinity (IBAT)
Axie Infinity (AXS)
Enjin (ENJ)
Sandbox (SAND)
Ankr (ANKR)
While Ethereum has purposes outside the Metaverse, most cryptocurrencies exist solely as currencies that can be used within their respective metaverses, much like how a euro is worthless in UK shops.
For example, SAND can enable users to purchase land and virtual goods within Sandbox metaverse projects, a popular virtual world, but in no other Metaverse.
How are Metaverse coins used within a Metaverse?
The three most important ways are:
Transactions: each metaverse's native crypto token can be used to purchase in game assets from the marketplace as part of its virtual economy, usually in the form of an NFT
Staking: 'locking up' tokens for a period to boost the platform's security level. Many metaverse platforms offer staking mechanisms whereby crypto owners can generate interest on their 'locked up' token.
Governance: Most metaverses are created as a decentralised autonomous organisation (DAO). This means token holders, i.e. you, govern the platform with voting rights on governance proposals.
A note of caution
This is not an exhaustive list; merely a small selection of some of the most popular Metaverse coins which enables users to start investing.
As each Metaverse is in the early stages of growth, a high failure rate is almost inevitable. For example, general interest including daily users regularly fluctuates. Diversifying by buying small amounts of each coin is likely to be a good idea.
All crypto is currently undergoing a period of correction. While this could be a decent buying opportunity, the risk of further falls is often understated.
Metaverse NFTs
Once you're comfortable with buying Metaverse crypto, many investors move on to buying Metaverse non-fungible tokens (NFTs).
NFTs are cryptographic assets (digital goods) on a blockchain that function as a financial instrument, with unique identification codes and metadata that distinguish them from each other. Unlike fungible assets like cryptocurrency tokens, they cannot be traded, as each is a unique asset and cannot be replicated.
A good way of thinking about this is the difference between fiat currency and physical assets. While pound coins are interchangeable, each piece of art is unique. To take this a step further, while many copies of the Mona Lisa exist, only one is the original.
One advantage of metaverse NFTs is their potential to offer royalties and residual dividends. Royalties can be embedded in an NFT sale, so that the initial owner takes a percentage of the subsequent sale of the digital good.
Residual dividends are more complicated, but one example is the NFT segment of a digital Monaco racing track in the F1 Delta Time game that was auctioned for $222,000 back in December 2020. The owner now receives 5% dividends for all races that take place on it, including ticket entry fees. [10]
As you can see, choosing to invest in Metaverse NFTs can be more lucrative than both stocks and crypto, as it vastly ramps up the risk-reward ratio.
This is because the value of an Metaverse NFT is affected by more variables than a Metaverse crypto, much in the same way as the value of equity, real estate, and physical art fluctuates more than a currency.
See also: Best NFT Marketplaces
What kind of Metaverse NFTs should I buy?
While there are dozens of different types of Metaverse NFTs to invest in, the key types are:
Metaverse land NFTs
Metaverse buildings NFTs
Metaverse gaming and social NFTs
Acquire Metaverse Land
After buying Metaverse coins, the next investor step to is commonly to use their crypto to buy virtual real estate in the new frontier. According to McKinsey, this potentially become a $5 trillion market by 2030. [11]
To do this you need to:
select one or more popular platforms
purchase crypto valid in that Metaverse
explore its layout and land available for purchase
choose a parcel of land
make your purchase
While there are second-hand market places for NFTs, such as OpenSea, novices are better off buying NFTs directly from the metaverse source to avoid potential scams, which can be hard to spot at first.
Buying virtual land increases the risk factor, but also comes with potentially higher rewards. Assuming a Metaverse is successful, its land is going to become more and more valuable, both in relation to its crypto, but also in relation to fiat currency.
However, just like in reality, land is typically more expensive closer to activity hives and cheaper further out. This can make buying land a complex decision, usually factoring a compromise between affordability and a central location.
Further, one parcel of land in the Sandbox is about 300 square feet in the in game world. In Decentraland, it's just 50 square feet. For perspective, the average UK house is about 1,000 square feet.
You also need to consider buying land in multiple Metaverses in order to diversify against potential losses.
Much like real life property investing, it's also possible to rent out land in the Metaverse through PARSIQ's IQ Protocol, a DeFi platform that provides ways for developers to generate income. Rents are negotiated and subsequently enforced via smart contracts.
Does Metaverse land hold value?
Metaverse land has sunk in value in 2022. According to WeMeta, the average price of lands across Decentraland peaked at $37,238 in February 2022, but has now fallen to just $5,163. Similarly, the Sandbox's average sale price dropped from circa $35,500 in January to around $2,800 by August. [12]
And overall, the average price per parcel of virtual lands across the six major Ethereum metaverse projects collapsed by 85% from approximately $17,000 in January to around $2,500 in August.
Depending on your perspective, this is either a disaster, or a once-in-a-lifetime investing opportunity.
What is the Monopoly strategy?
Users who buy enough adjacent land plots can combine them to create a single estate, usually doing so in the most desirable central locations surrounded by roads and virtual foot traffic.
For example, one Decentraland estate entitled 'The Secrets of Satoshi's Tea Garden' is made up of 64 separate plots of land and sold for 1.3 million MANA in 2019. [13]
The Monopoly strategy is to buy individual plots of land in popular locations that are needed to complete estates. The idea is that neighbouring investors will pay higher prices to acquire it, much like the board game Monopoly.
This is a high risk, high reward strategy, as it requires your Metaverse neighbour to be both interested and liquid enough to pay a premium for your piece of land.
Rent or buy prefabricated metaverse Buildings
Instead of buying land, it's possible to directly rent or buy prefabricated structures that can be directly put to use in online worlds. For example, you could buy a virtual storefront to enable a company to showcase 3D digital replicas of physical assets in the Metaverse. This strategy has previously been employed by larger companies such as Warner Bros, Nike, and Ralph Lauren.
Positively, the method can apply to a vast range of sectors, including retail, art and entertainment. However, the entry cost to gain exposure can be high. You need a large space to generate value effectively, making the minimum investment threshold too high for most retail investors.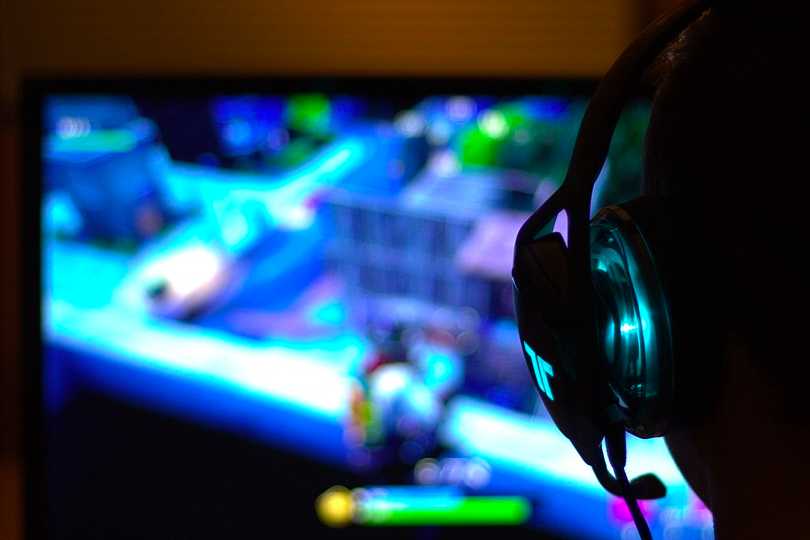 Metaverse games
Gaming is a core concept in the Metaverse. Gaming platform Roblox can be seen as a pioneer of a 22nd century Metaverse, with in-game currency Robux functioning as a kind of proto quasi-currency.
More recently, newer games like Axie Infinity and Aavegotchi have developed the play-to-earn (P2E) model that rewards players with NFTs and in-game crypto. Meanwhile, games like the ever-popular Battle Racer reward those who play games by releasing car parts as NFTs, that can then be added to their vehicle or sold on. [14]
For the unconvinced, global in-game spending is projected to surpass $74.4 billion by 2025. Moreover, established companies like Fortnite owner Epic Games already welcomes NFT supported games to its store suggesting future supporting of metaverse games, despite not yet releasing its own NFTs.
Metaverse social
Fashion-related NFTs could also become valuable. Paying to customise one's avatar, in order to generate social credit, status, and a sense of belonging inside a virtual reality is already a normal part of 21st century gaming.
This can be seen in Twitter's support of NFT profile pictures, Snap's plan to utilise NFTs in AR filters, and even in the partnership between Gutter Cat Gang, a collection of NFTs, with House of Kibaa, an emerging virtual reality studio. [17]
Is Metaverse a good investment?
In this new era of sky-high inflation and roaring interest rates, and as global recession looms above tanking investments, it's easy to choose not to invest in the Metaverse based on recent past performance.
However, some of the biggest companies worldwide are putting billions of dollars into getting the digital world off the ground. And investing with them could help provide exposure to this wealth.
Microsoft
The most valuable example is Microsoft's proposed $68.7 billion acquisition of the globe's third-largest gaming company Activision Blizzard, owner of the Call of Duty, Candy Crush, and World of Warcraft franchises. This is far in excess of Activision's current market cap.
Microsoft CEO Satya Nadella has framed Microsoft's largest-ever acquisition as a boost to help gain exposure for its metaverse project. Bernstein analyst Mark Moerdler thinks the deal means 'Microsoft is extremely well-positioned for the metaverse.' [15]
Meanwhile, CEO of L'Atelier BNP Paribas John Egan believes the Microsoft deal makes it 'very clear' gaming is central to the metaverse, with gaming platforms likely to become a focus point. [16]
And as the entry cost of creating a metaverse is so high, including the costs of providing startup consulting, it's possible that the major players will continue to consolidate.
Ignoring the investment potential of the Metaverse could well be a mistake.
In 1995, with cloud computing yet to be invented, David Letterman asked Bill Gates 'What is this internet thing?'
He replied 'it is the big new thing.'
Letterman responded: 'It's easy to criticize something you don't understand.' [18]
FAQs about investing in Metaverse
Where to invest in metaverse crypto?
Can you invest in the metaverse?
Yes. The easiest way to invest in the metaverse is through an
Exchange Traded Fund
such as the Roundhill Ball Metaverse ETF, though shares in a Metaverse company, cryptocurrencies, and NFTs are also popular options.
How to pick Metaverse investments?
In the years ahead, your specific investment objectives and financial situation should help you decide how you invest in the metaverse. Financial websites like InvestingReviews can be useful for wealth management, but we cannot give advice to any specific person.
Please note:
This article has been prepared for information purposes only by Charles Archer. It does not constitute advice, and no party accepts any liability for either accuracy or for investing decisions made using the information provided.
See which share tip is making the headlines

Have you considered transferring your pension?

Find the best trading platforms
*Capital at risk