The NFT craze is transforming industries across the globe from music to space exploration. An NFT marketplace is your opportunity to get in on the action, a safe place to buy and sell digital assets.
With dozens of NFT marketplaces available I've taken the time to review them all to bring you this definitive list of the best NFT marketplace for you.
Also consider: Best Crypto Exchanges UK
Top NFT marketplaces at a glance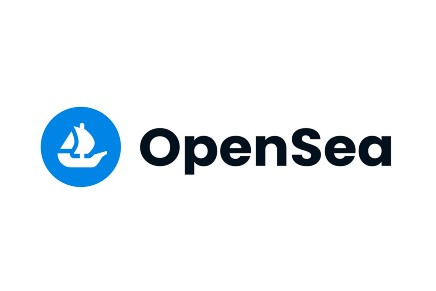 Best Overall and Huge Asset Selection
The largest NFT marketplace available in the NFT space in terms of trading volume, OpenSea is regarded by many to be leading the way in NFT sales. The range of assets is huge and OpenSea also has an excellent offering for anyone looking to create their own NFTs using their item minting tool.
OpenSea is the best NFT Marketplace for beginners, and also the biggest NFT marketplace by some margin. It was built on the Ethereum blockchain and currently supports over 150 cryptocurrencies for purchasing your NFTs.
Categories
Art
Digital collectables
Domain names
Music
Photography
Sports
Trading Cards
Utility
Virtual Worlds
Fees
Free to use
2.5% fee for each sale
Pros:
Very easy to use
Wide selection of NFTs
Excellent minting tools
Cons
High gas and carbon fees with Ethereum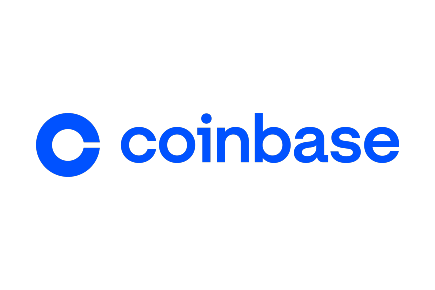 NFT from a reputable Crypto Company
A relative newcomer in the NFT market, Coinbase allows it's customers to link their Coinbase wallet to NFTs
Coinbase currently only allow trading in NFTs using Ethereum which may be the biggest NFT blockchain around, but its gas fees can be significantly higher than on other networks. Prices can also be viewed in USD on Coinbase but transactions and NFTs are stored on Ethereum. This does mean that you and not Coinbase are responsible for the security of your assets as they are not stored on their platform but in your crypto wallet.
Categories
Trending
Photography
Sports
Collectibles
Music
Art
Fashion
Trading Cards
Fees
Sale commission worked out at time of sale
ETH Gas fees increase at busy times
Pros:
Now allows NFT minting
Easy to use interface
Wide selection of NFTs
Cons
Variable gas fees with Ethereum
Sales fees not available until sale made
Only uses Etherium blockchain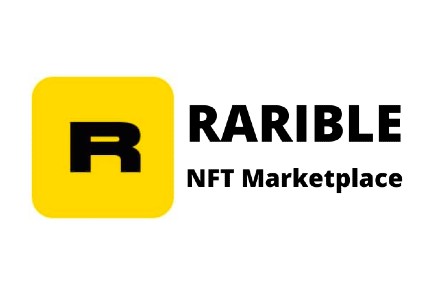 Best for Categories and NFT Art Marketplace
In terms of the sheer volume of NFTs, Rarible comes a close second to OpenSea however, where they differ is that Rarible requires you to use the token Rarible (CRYPTO:RARI) in order to buy and sell NFTs using this NFT marketplace. Rarible has a strong focus on art assets with the option for creators to use the platform to 'mint' their own NFTs.
Rarible is a more expensive option for buyers at 2.5% although this may be considered worthwhile to access the multichain support and hosting of NFTs built on Ethereum, Flow and Tezos.
In terms of purchasing power, Rarible accepts credit and debit cards and the Marketplace is open to more than 190 countries making it a truly international NFT marketplace.
Categories
PFP
Art
Metaverse
Photography
Music
Sports
Domains
NSFW
Earning
Games
Fees
2.5% to buy and sell NFTs
0.010 ETH gas fees when buying NFTs
Pros:
Supports debit and credit card purchases
Supports more than one chain
Supports multiple crypto wallets
Open to over 190 countries
Cons
2.5% fee for buyers and seller
Requires an ETH crypto wallet for both deposits and withdrawals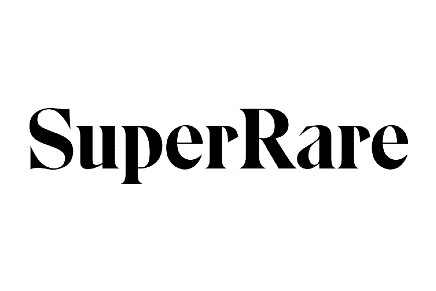 Best for Discovering Artists
SuperRare is about focusing on exclusive digital artwork. Here, NFT enthusiasts can buy, sell, and mint their own unique, single edition digital artworks created by an artist in the SuperRare network.
SuperRare describe themselves as being akin to Instagram meets Christie's, combining culture, art, and collecting on one social network.
SuperRare is based on the Ethereum blockchain and only deal with a select number of artists, although new artists are encouraged to submit their artist profile.
Categories
Still image
GIF
3D artwork
Video
Pros
Artists are paid 10% on all secondary sales
First collectors are paid 1% of each subsequent sale
High quality, unique works of digital art
Cons
15% seller fee is high for an NFT marketplace
ETH only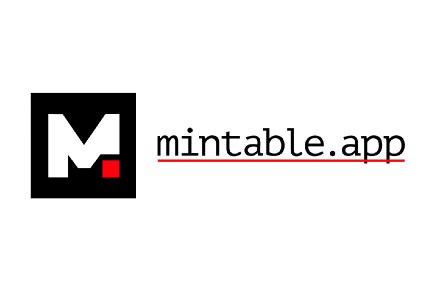 Best for Minting your own NFTs
All types of creators can use the Mintable platform to mint and sell their work as a digital asset. Mintable aim to provide a broad spectrum of content with very little knowledge and expertise required to create an NFT from almost any digital file.
Using Immutable X helps avoid gas fees and Mintable provide free education which can be accessed via Mintable University with the express aim to help users improve their NTF knowledge.
In addition, Mintable offer an easy to use platform for the purchase of NFTs with several categories to choose from.
Categories
Art
Music
Videos
Collectibles
Sports
Utility
Fees
Buyer fee – 2.5% on normal items
5% on gasless items
10% on printable series
Pros
Gasless minting (mint NFTs for free)
Advanced trading volume and selling features to help maximise the value of NFTs
Social features
Cons
Limited selection of crypto wallets
High marketplace fees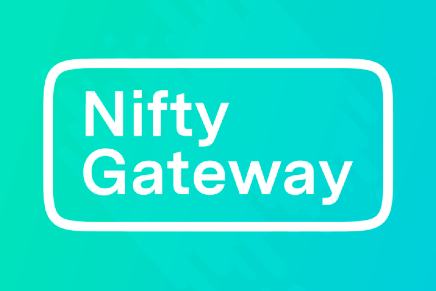 Best for easy curated and rare drops
When it comes to art curation, Nifty Gateway is your go-to platform offering access to popular digital artists and premium NFT drops. Due to the popular nature of the NFTs they provide (including artists like Grimes), this platform is more geared towards high-end investors looking to discover exclusive digital assets.
The platform is powered by the crypto exchange Gemini, bought to you by the Winklevoss twins (made famous following their association with Facebook).
UK users will require a Gemini account in order to use the crypto to purchase NFTs. Gemini is also involved in the storage of your purchased NFTs, unlike other platforms that allow buyers to store their NFTs in their own wallets.
Creators on Nifty Gateway will benefit from a percentage of secondary NFT market sales as well as open editions, allowing creators to mint unlimited editions of their work for a set amount of time.
Fees
5% seller fee
$0.30 transaction fee
Pros
Easy to use site
High profile creators
All artwork is vetted first
One of the most environmentally conscious platforms available
Cons
Not much in the way of low-value NFTs
Gas fees can add up
Withdrawals to US bank accounts or Gemini account only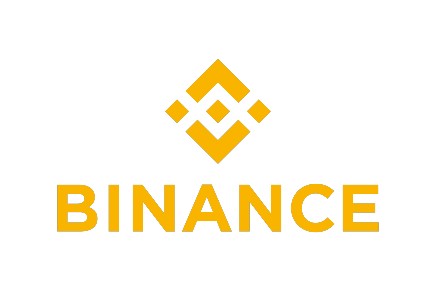 Best for low fees
Binance is well known for offering a low-cost cryptocurrency exchange, and their NFT marketplace is no different. Here you can purchase NFTs with only a 1% transaction fee using either the Binance Smart Chain or alternatively the Ethereum blockchain.
The Binance NFT Marketplace has a wide range of NFTs in several categories, all accessible from a well laid out, easy to navigate platform. For people who already have a Binance crypto account, the NFT platform is all available without the need to create a new account.
Binance also offer a 'Mystery Box' feature. Users are able to purchase a box in order to obtain an undisclosed NFT which could be of some value.
Categories
Art
Sports
Entertainment
Gaming
Collectables
Esports
Mystery Box
Pros
Has its own exchange token
Low minting fee
Excellent security features
Cons
Strict minting permissions
Overwhelming for complete beginners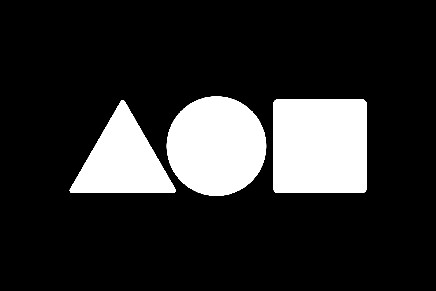 Best for exclusive art
This is one of the most expensive places to sell art, however, ongoing royalties to NFT artists can help to recoup some of this and in terms of exclusive art drops and digital art projects, Foundation comes top of my list.
NFTs on Foundation are auctioned, usually running for 24 hours after the initial bid. Users are required to use Ethereum to purchase NFTs, however, Foundation only supports a limited number of wallets which could be problematic for some users.
Digital creators here will find that they must be invited in by the existing Foundation community in order to start selling their work.
Pros
10% royalties to creators on subsequent sales
Excellent user experience
Fewer NFTs to compete with
Cons
Only accepts Ethereum
Commission fees are expensive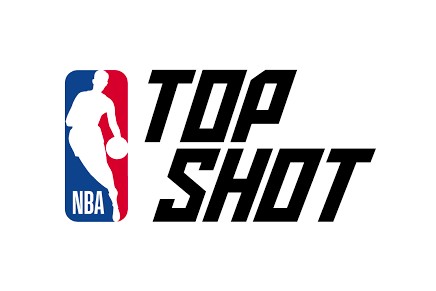 Best for finding top NBA NFTs
For basketball collectors this is the holy grail of NFT marketplaces. Focusing exclusively on video clips, play highlights, and NBA art, basketball enthusiasts can trade, sell, and purchase collectable moments for a few dollars. However, there are also limited edition tokens featuring rare moments in NBA history which have been sold for hundreds of thousands of dollars.
This NFT marketplace was built by the NBA using the Flow blockchain built by Dapper Labs.
Categories
Most exciting moments in NBA history
Fees
5% of total value of each sale
Pros
Low fees
New drops constantly available
Cons
Still in infancy and ID verification is required
Limited support for crypto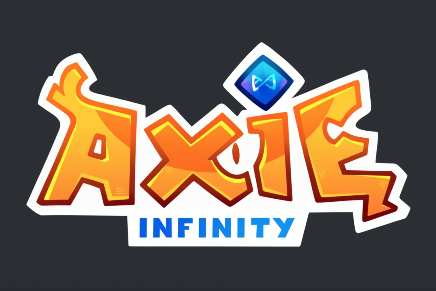 Best for crypto gamers
This is the online shop for the popular video game, Axie Infinity. Axies are digital pets, which can be used to play against other players in order to earn rewards.
At Axie Marketplace, players can purchase, mint, and sell new Axies, lands, and other items related to the game.
This marketplace has been built on Ronin, a layer2 blockchain that runs on the Ethereum network. Here you will find a thriving community of gaming and crypto fans taking advantage of the intuitive and user-friendly platform.
Categories
All things relating to the Axie Infinity game
Fees
1% with a creator code
5.25% without creator code
Pros
Fun way to deal NFTs
Available on both desktop and mobile
Potential to earn a good amount of crypto
Cons
Can be expensive
Complexities surrounding getting started
Required to purchase 3 Axies to begin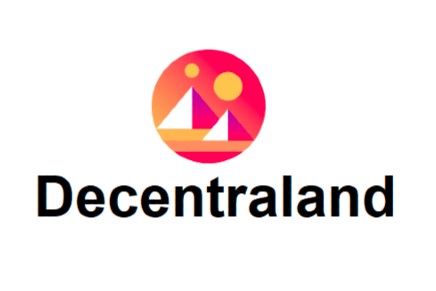 Best virtual reality NFT game
Created on the Ethereum blockchain, Decentraland is a Virtual Reality world where NFT enthusiasts can create, sell, and acquire virtual properties and other digital assets such as avatars, art, and 3D scenes.
The platform has its own native token, MANA, which can be used to purchase assets. There have been several high value NFT sales including one for $2.4 million in 2021.
Categories
Wearables
Land
Estate
Names
Fees
Land bid start from 8500 MANA
Withdrawal fee8.3 MANA
Pros
Backed by the Security Advisory Board
Option to auction NFTs
Constantly being upgraded
Cons
General lack of engaging content
Limited interaction with other users
Lack of terrain variation
What is an NFT?
NFT stands for non-fungible token. Still confused? I don't blame you.
Non-fungible means unique, or non-replaceable. This can include a tangible asset (ie an original piece of art) or a non-tangible asset such as an NFT which is usually a digital piece of art, collectable, video, or piece of music…you get where I'm going with this.
Most NFTs are part of the Ethereum blockchain. Ethereum is a cryptocurrency, much like Bitcoin, however, it supports the buying and selling of NFTs by storing additional information.
Whilst NFTs can include anything digital, most of the excitement surrounding them at present is in relation to fine art collections.
NFTs are bought and sold online, on an NFT marketplace, often using cryptocurrency. Whilst many of these creations can be taken as a screenshot or downloaded, only the buyer can own the original item, which comes with built-in authentication serving as proof of ownership.
What are the best NFT communities?
NFT communities are groups of NFT collectors and investors working together to build a culture and promote the success of NFTs. Here you will find other enthusiasts at the forefront of this concept, looking to share the social dynamics that help create demand. They tend to do this through the power of social media, creating hype around digital assets.
Some of the notable NFT communities include:
CryptoPunks
Cool Cats
Deadfellaz
CryptoMories
Nuclear Nerds
What is the most popular NFT app?
An NFT app provides a place for creators, sellers, and buyers to come together and trade in NFTs. By number of traders, the top five NFT apps are:
OpenSea
Axie Infinity
NBA Top Shot
Atomic Market
Hic et nunc
Of these top five NFT Marketplaces, NBA Top Shot boasts the greatest volume.
How to choose the best NFT Marketplace
There are a wide range of NFT Marketplaces available, each with its own advantages. In order to identify which of these top NFT Marketplaces are best for you, it is first prudent to identify whether you are interested in minting, buying, or selling NFTs.
In addition to this, the kind of digital asset that spikes your interest, whether it be videos, video games, art, collector's items, sports memorabilia, or any other digital asset is important as many of the best NFT marketplaces will specialise in one area.
Fees are also an important consideration. I have made every effort to provide you with all the information you need to find the best NFT marketplace to suit your needs however, I would recommend that you take the time to browse the marketplace you are considering and take into account the type of NFT tokens supported, as well as assets available and fees.
Should I use OpenSea or Rarible?
Whilst these are similar NFT marketplaces, there are some subtle differences. The first thing to note is the difference in fees. OpenSea have no buyer fees, whereas Rarible charges 2.5% of the total sale price. For people looking to trade frequently, this may be enough to sway your decision. In addition, OpenSea accepts more file formats as well as supporting Solana.
However, for sellers, Rarible allows the setting of their own royalty percentage, up to 100%, and they offer lazy minting as well as four blockchains. Rarible is also widely considered to be one of the best NFT art marketplaces for investors due to their extensive selection of digital art and digital collectables.
Is NFT only on Ethereum?
Whilst many NFT marketplaces use the Ethereum blockchain to hold their digital tokens, there are other NFT marketplaces that use blockchains such as Flow, WAX, Tezos, Solana and Cinance Smart chain. It is best to check with the individual marketplace.
Can I buy NFTs with Solana?
Yes, you can use the Solana blockchain to purchase NFTs, although you will have to check the marketplace in question supports this option. OpenSea are one marketplace on this list that supports Solana for the purchase of their digital collectables.
How much does it cost to sell an NFT?
Understanding the true cost of selling an NFT can be a complex process. NFTs are sold using blockchain technology and most NFT marketplaces will rely on the Ethereum blockchain. 

The sale of any digital creations will attract gas fees which are a volatile entity. Gas fees represent the cost involved in processing transactions and are calculated using the Ethereum metric of 'Gwei'.

These gas fees will vary wildly depending on the time of day, and can therefore be reduced by exercising patience and waiting for the gas prices to go down. 

In addition to gas fees, there are platform fees which vary according to the online marketplace where you conduct your transaction. To give you an indication of the platform fees I have included some seller fees below:

Rarible: 2.5% on sale price
Nifty Gateway: No initial fee – 5% + $0.30 fee on secondary sales
OpenSea: 2.5% on sale price
Super Rare: 15% on the final sale price,

However, I would advise that you take more into consideration than simply the cost when selecting the best NFT marketplace. In order to ensure that your NFT art sells, you will need to consider which of the many NFT marketplaces best suits the nature of the NFT you are creating.
Best NFT Marketplace FAQs
How many NFT platforms are there?
There are hundreds of different NFT platforms out there. Although it is difficult to provide an exact number of platforms, as a vast number of platforms continue to open to meet the growing demand. However, the biggest NFT marketplaces are all included in my top ten list above.
Is buying NFTs risky?
Yes, buying NFTs is just as risky, if not riskier than investing in Crypto. This is because NFTs are a fairly new type of digital asset with a lack of liquidity which can make it difficult to sell non-fungible tokens. In addition, NFTs are a volatile part of the cryptocurrency market.
Whilst one of the most valuable sales of NFTs was by the digital artist Beeple, there is no guarantee that the piece he sold at Christie's for $69 million won't completely lose its value.
Please note
The value of your investments (and any income from them) can go down as well as up and you may not get back the full amount you invested. Past performance is not a reliable indicator of future performance. Investments should be considered over the longer term and should fit in with your overall attitude to risk and financial circumstances.
A pension is a long-term investment. The fund value may fluctuate and can go down, which would have an impact on the level of pension benefits available. Your pension income could also be affected by the interest rates at the time you take your benefits. The tax implications of pension withdrawals will be based on your individual circumstances, tax legislation and regulation, which are subject to change in the future.
This article is for information only. Please do not act based on anything you might read in this article. All contents are based on our understanding of HMRC legislation, which is subject to change.
See which share tip is making the headlines

Have you considered transferring your pension?

Find the best trading platforms
*Capital at risk