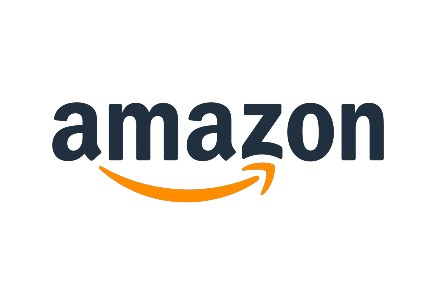 Amazon was once a humble online bookstore, but is now a global player in the online retail market, and one of the biggest companies in the world, boasting a market cap of more than $1 trillion.
Find out how to buy Amazon shares in UK right here in my handy guide.
Also consider: What shares to buy now
Choose a trading platform. If you're unsure which one to choose, see my guide to the best trading platforms UK.
Open an account. You will need your national insurance number, personal ID and bank details.
Enter payment details. Fund your new trading account via a debit card or bank transfer.
Search for the stock code on your trading platform. Search for "AMZN".
Research Amazon shares information. Your trading platform can show you the latest information for Amazon.
Now buy your Amazon shares. Go ahead if you're happy to buy Amazon stock.
Amazon (AMZN) Live share price
1. Find the right provider and account for you
The first step in investing in Amazon shares is to find the right stock broker or trading platform for your needs, and also which kind of account you're going to hold them in.
Choosing an investment platform
Firstly, you'll need to find a broker or platform that lets you trade in US shares.
There are various different investment platforms and trading apps available that could be suitable for you, each coming with varying advantages and drawbacks.
Elements you'll want to consider when choosing your online broker or platform include:
Account fees
Commission fees on each trade
Whether you can access the types of investments you're interested in
The research and education tools that the platform offers
Withdrawal and inactivity fees.
Make sure you read my guide to the best share dealing account, taking all these different factors into consideration and comparing them across each trading app or platform.
Choosing the right account
You'll also need to decide which kind of account you want to hold your Amazon shares in.
You could choose a General Investment Account (GIA), allowing you to invest without limits. However, you may have to pay tax if your investments generate a certain amount of returns.
Meanwhile, a Stocks and Shares ISA could allow you to save tax-efficiently, shielding your investments from Income Tax, Capital Gains Tax (CGT), and Dividend Tax. You can invest up to the ISA allowance each tax year, which is £20,000 in 2022/23.
Alternatively, you could choose to build up your retirement savings and invest through a self-invested personal pension (SIPP). Bear in mind that you'll need to be confident in making your own investment decisions when investing through a SIPP.
The type of accounts on offer will vary depending on which broker or provider you choose. You can check which accounts each provider offers on their respective websites.
2. Deposit funds
Once you've chosen a provider and opened the account you want, you'll need to deposit money that you'll use to buy Amazon shares.
Typically, you'll be able to instantly deposit funds once you have opened your account. You can do this via bank transfer, using a credit or debit card, and some platforms may even allow you to use mobile payments such as Google Pay and Apple Pay.
Remember: never deposit money that you need to live your day-to-day life, and only invest as much as you can afford to lose entirely.
3. Fill out the W-8 BEN form
Once you've signed up for an account and deposited funds, you're ready to start trading stocks and shares in the UK.
However, as Amazon shares are listed in the US, you'll also need to complete and submit a W-8 BEN form to invest.
The W-8 BEN form is a tax form that non-US residents must fill out to be allowed to trade US investments. Generally, this can be done electronically with most providers.
Read more about the tax treatment when trading Amazon shares later on in my guide.
4. Decide how you're going to invest
Now that you're fully signed up with money in your account and your W-8 BEN form completed, you need to decide how you're going to invest in Amazon shares.
You can buy and hold Amazon shares in your portfolio, waiting for them to increase in value, and then selling them.
This might include funds, or even day trading such as spread betting. Depending on how much Amazon shares are worth, you may also be able to consider fractional shares.
Find out more about the different ways to invest later on in my guide.
5. Place your trades
You're ready to trade! Invest in Amazon in the way that most suits you and then set your strategy to work in the market.
Remember to monitor your investments and make refinements to your strategy if necessary to ensure that your money is doing what you want it to do in the markets.
– Source: Google Finance
Amazon's long-term performance is not to be sniffed at. The graph below shows the movements of relative prices of Amazon stock since the company went public in 1997:
Notably, the Covid-19 pandemic was a particularly lucrative period for Amazon. As lockdowns meant that many shops were inaccessible or even closed entirely, people turned to online shopping in droves.
Ultimately, this saw the stock price increase dramatically to an all-time high. Again, it's worth noting that the graph above takes Amazon's stock splits into account, particularly the 20:1 split from 6 June.
While the share price has since come down from these remarkable levels, buying Amazon shares in March 2020 and holding them for a year would have seen you make a fairly sizable gain if you had then sold them.
Amazon and stock splits
It's worth noting that Amazon has been through several stock splits since it was first listed on a major stock exchange.
A stock split is when a company increases the number of shares available by splitting the current ones.
Investors are then given shares with equivalent value to their previous ones so that their holding in the company remains the same.
Companies split their stock by a ratio, perhaps of 2:1, 3:1, or 10:1. There have even been splits of as high as 34:1.
Share prices are also split by the same ratio. So, for example, a 2:1 stock split on a company trading for £50 would mean each share becomes worth £25. An investor holding one share would then be given another so that their stake remains the same.
Amazon split its stock three times before the turn of the millennium:
2 June 1998: 2:1 split, going from $85.68 to $42.84 a share
5 January 1999: 3:1 split, going from $354.96 to $118.32 a share
2 September 1999: 2:1 split, going from $199.06 to $99.53 a share.
More recently, Amazon announced a stock split in March 2022, which saw a 20:1 split on stocks on 5 June 2022.
At the time of the announcement, Amazon shares were trading for $2,785. So, this split has been instrumental in allowing even more investors to access the company's shares.
A stock split can be good news for you as an investor, as it means there are more shares circulating at a lower price.
The fact that Amazon has recently split its stock means it's unlikely to do so again in the near future. Even so, keep an eye out for another split, as it may present an opportunity to gain exposure to Amazon at a cheaper price.
Does Amazon pay dividends?
Much like many of the other big tech companies, Amazon does not pay dividends to its shareholders.
As a result, the shares may not be the most suitable for you if you're looking to derive income from your portfolio, or you'd like the security of regular gains even in tough market conditions.
Of course, there's also an argument that says Amazon not paying dividends is a sign of a good growth stock, as it means the company uses this money to invest in itself instead.
Amazon has made significant investments in a range of other industries since its inception, and is now also putting energy into expanding its artificial intelligence and cloud computing arms.
The fact that the Amazon brand is continuing to expand into new and emerging markets could mean that its set for future growth, especially if these sectors prove as lucrative as many experts in the field believe they could be.
So, even though you may not receive dividends, a company that invests heavily in itself could be one for growth in the future.
Also consider: Best stocks paying dividends for 2022
Stock splits have made Amazon shares far more affordable, widening the pool of investors who can access the shares.
However, if a price of over $100 is still too steep for you, or the price crosses into the thousands again, it's good to know that there are alternatives to outright buying and holding shares in the online retailer giant. This includes:
Fractional shares
Investing in funds
Trading derivatives, such as spread betting or CFDs.
Find out more about these different strategies below.
Buying fractional shares
Fractional shares are exactly what they sound like: smaller fractions of whole shares.
Rather than needing to pay the full price of a single share, some investment brokers and platforms allow you to purchase a fraction of a whole share alongside other investors.
You could buy 1/10, 1/100, or 1/1000 of a share, with your returns still linked to whether the share price rises or falls.
Many platforms in the UK, including eToro, Fidelity Investments, Freetrade, and Interactive Brokers now offer access to fractional shares.
So, rather than needing to meet the high costs of a single share, you could buy a fraction of an Amazon share, provided that your broker offers these.
Investing in Amazon through funds
Alternatively, rather than investing in Amazon exclusively, you could choose to invest through funds that contain Amazon stock instead.
Funds are packages of investments that you can invest in all in one go. You buy units in a fund that function much like shares, rising and falling in value depending on how the underlying investments in the fund perform.
Many funds include Amazon shares. Some funds choose to only invest in tech companies, and Amazon is regularly one of these stocks, alongside other tech giants such as Apple, Google, and Tesla.
Meanwhile, others may track an index, such as the S&P 500, an index listing the 500 largest companies in the US. With a market cap of more than $1 trillion, Amazon easily makes its way into these funds as well.
Funds can be a good option for investing in Amazon stock while also gaining exposure to other companies in the market.
And, as fund units are typically less expensive than individual shares, it's possible to invest on a smaller budget.
You can generally make money in two ways from funds: by either selling fund units for more than you paid if the value of them rises, or from dividends paid out to investors.
Of course, while Amazon doesn't pay dividends, other companies in the fund might. This may mean you can invest in Amazon while simultaneously deriving an income from your investment.
Spread betting or trading CFDs on Amazon stocks
Instead of investing in shares or funds, it's also possible to trade derivatives such as spread betting or contracts for difference (CFDs) when considering Amazon shares.
Spread betting and CFDs involve speculating on a share price's movement. So, if the price forecasts suggest that Amazon stock will increase in value, you could place a bet on that.
Meanwhile, if data suggests the price is going to fall, you could also "short" the stock and make a gain that way.
Crucially, this is a type of "derivative" trading, as you never own the underlying investment. That means you don't need to meet the high costs of individual shares, while still seeing your gains magnified by the size of the spread you bet on.
However, it's important to note that this can be a high-risk way to invest as, just as your gains are magnified if you're right, so are your losses if your bet is wrong.
In particular, CFDs are notably risky. Estimates vary but somewhere between 50 – 80% of retail investor accounts lose money when trading CFDs.
These are complex financial instruments, so make sure you're comfortable with this additional risk before you start trading.
What's the best way to invest in Amazon?
Realistically, the best way to invest in Amazon will entirely come down to your risk tolerance, goals, and personal circumstances.
If you have the money to buy Amazon shares at face value, this could be a good option if you're exploring a buy-and-hold investment strategy.
Meanwhile, funds may be a prudent choice if you want to both avoid the high costs of Amazon shares while also diversifying your portfolio with a range of other investments too.
And, if you're willing to take on the extra risk, derivative trading such as spread betting and CFDs could be an appropriate choice for you – provided that you're aware there's a high chance you'll lose money when trading.
Of course, nothing stops you from exploring two or more of these strategies, or even using all of them to create a strategy that works for you.
No matter what you decide to do, make sure your choices fit your personal tolerance for risk, and that you never invest more than you can afford to lose.
Technically, while Amazon does obviously have operations in the UK, the company's shares aren't actually listed in the UK.
Rather than being bought through a UK exchange such as the London Stock Exchange (LSE), Amazon shares are listed on the Nasdaq exchange in New York.
There are a couple of extra considerations you'll need to take into account when investing in US stocks.
I have briefly outlined a couple of these differences below, and you can read even more about these in my guide to investing in US shares from the UK.
US investments and tax
As you can imagine, trading international stocks can come with additional considerations. In this case, that's the tax treatment of US investments as a UK resident.
I briefly mentioned earlier that you have to fill in the W-8 BEN form to confirm you aren't a tax resident in the US. Below are a few details of what this means for trading US stocks such as Amazon.
Dividend Tax
As standard, the US Dividend Tax rate is 30%
Non-US tax residents will benefit from a reduced rate of 15%
This may even fall to 0% in some cases if assets are held in a SIPP
Amazon does not pay dividends so, unless this changes, you won't face Dividend Tax when trading Amazon shares
You may face Dividend Tax if you invest in funds that contain Amazon stock alongside other dividend-paying companies.
Capital Gains Tax (CGT)
There's no US CGT to pay for UK residents, so this isn't a concern for you
However, you may face UK CGT if you make gains that exceed your CGT exempt amount – £12,300 in the 2022/23 tax year
There'll be no CGT to pay if you hold your Amazon shares in an ISA or SIPP.
Income Tax
There's no US Income Tax to pay on US investments held by non-US residents
You may have to pay UK Income Tax if your investment gains are considered to form part of your income
Much like CGT, there'll be no Income Tax due if your Amazon shares are held in an ISA or SIPP.
US investments and time zones
Another big difference you'll need to bear in mind is that the US market operates at different times to the UK due to the time zones.
As the Nasdaq exchange where Amazon shares are listed is in New York, that means it operates by Eastern Standard Time (EST). As a result, that means trading hours are as follows:
Opening session from 4:00 to 9:30 – equivalent to 9:00 to 14:30 GMT.
Standard trading from 9:30 to 16:00 – equivalent to 14:30 to 21:00 GMT.
Extended trading close from 16:00 to 16:05 – equivalent to 21:00 to 21:05 GMT
Extended trading hours from 16:05 to 20:00 – equivalent to 21:05 to 1:00 GMT.
If you have Amazon shares, remember to check the time difference and trade at the appropriate times so you don't end up missing out on trading hours.
Ultimately, if you're unsure whether Amazon shares are the right addition to your portfolio, you may want to consider seeking independent investment advice from a financial advisor.
From showing you whether certain investments are suitable for you to explaining complex financial subjects, working with a financial advisor can give you the confidence that the decisions you're making are appropriate for your personal circumstances.
You can search for a local advisor near you using the tool on our website.
How do I invest in Amazon shares?
To invest in Amazon shares, simply open an account with an investment platform, fill out the necessary forms, select Amazon (AMZN) and buy your shares.
Can I buy Amazon stock directly?
No, you can't buy Amazon shares directly from the company. You'll need to open a brokerage account and invest via your broker or using an investment app.
See which share tip is making the headlines

Have you considered transferring your pension?

Find the best trading platforms
*Capital at risk