Gemini is a crypto trading platform that provides scope for users to buy, sell, store, spend, and earn interest on bitcoin and up to 75 other cryptocurrencies. They have a robust suite of products that meet the needs of most crypto enthusiasts including a trading platform, credit card, wallet, and mobile app to name a few.
Read my full Gemini review to discover why I found this platform to be suitable for beginners and advanced traders alike but why you may want to be aware of the fees which are on the high side for a platform of this nature.
Gemini prides itself in providing a wide range of crypto services to both beginners and advanced traders with separate account types depending on your level of experience. They also have their own USD stablecoin, the Gemini Dollar and an advanced learning hub providing crypto education.
One of the areas where Gemini really shines is with their resilient security features. They are one of the few crypto exchange platforms to feature on the Financial Conduct Authorities Financial Services Register.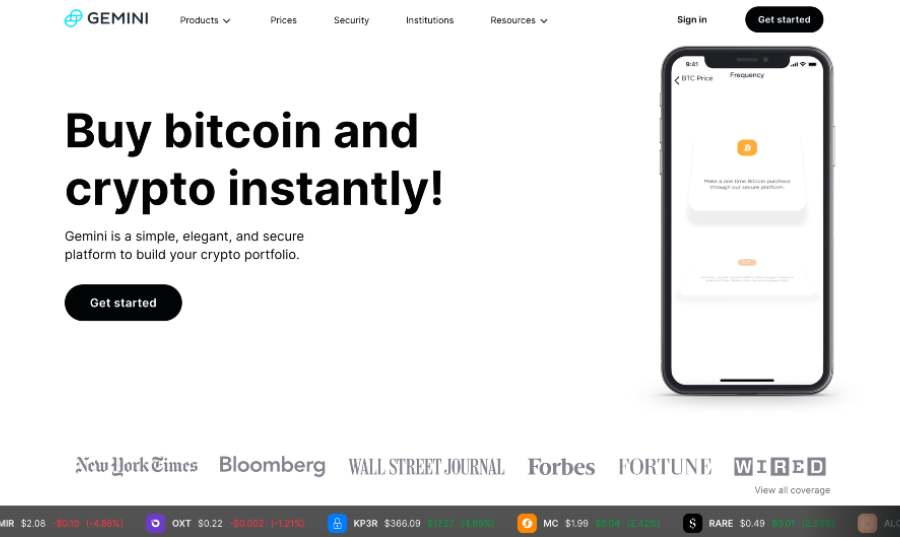 Who are Gemini?
Gemini is a cryptocurrency exchange that provides scope for users to buy, sell, trade, and store over 75 cryptocurrencies via browser or mobile app. Gemini are licenced and regulated by the New York State Department of Financial Services (NYDFS) as well as appearing on the Financial Conduct Authority's (FCA) Financial Services Register.
Who owns Gemini?
Gemini is privately owned by Tyler and Cameron Winklevoss who you may know as the twins involved in the legal battle over Facebook with former Harvard classmate Mark Zuckerberg. Founded in 2014, by 2016 Gemini became the world's first licensed ether exchange and was the first exchange to launch bitcoin futures contracts. Today it offers its services to users from across the globe.
Gemini product range overview
Gemini have certainly endeavoured to ensure that they provide a one-stop shop for crypto enthusiasts with products that include:
Exchange for buying and selling 75+ cryptos
A pro-level platform for advanced traders
A wallet for storing crypto
Gemini Earn offering up to 8.05% APY
Gemini credit card with up to 3% instant rewards
Gemini Dollar, a regulated stablecoin
Gemini Custody as a secure storage solution
Gemini Clearing for two parties to settle trades off the order book
Gemini Pay which allows for everyday payments using crypto
Gemini Mobile for trading and managing crypto on the go
Here I have gone into each of the products on offer in more detail.
Gemini Exchange
Gemini has a well laid out and easy to use interface that caters to beginners and is available on browser, iOS and Android. This is where users can buy and sell crypto as well as using the research function to build a portfolio. There is a fully streamlined trading view on the main interface that provides access to all the tools you need to start trading assets and manage your holding. In addition several tools are available including recurring buys, dynamic price alerts, transaction history, account statements and the ability to set an approved address for all withdrawals.
Gemini Wallet
Gemini offers users a safe and secure wallet where the digital assets can be stored in an insured hot wallet or institutional grade cold storage system. The cold storage wallet charges a fee of 0.4% of your holdings each year.
Gemini Credit Card
The Gemini credit is backed by Mastercard and thus enjoys the protections that come with that. In addition it allows users to earn up to 3% immediate rewards in the crypto of your choice every time it is used to purchase anything. There are no annual fees, no foriegn transaction fees, and no exchange fees, however the card is currently only available by invite and Gemini users are encouraged to register their interest on the Gemini website.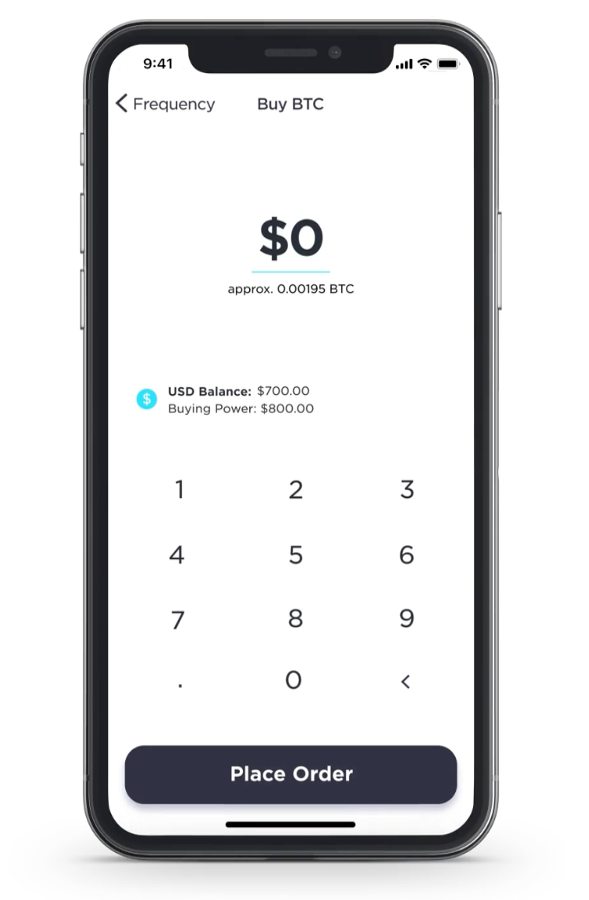 Gemini Earn
Gemini Earn provides scope for you to earn interest on your crypto holdings by lending it to institutional borrowers. The rate of interest is up to 8.05% APY depending on the type of coin you hold.
How safe is this? Well Gemini have partnered with Genesis to offer this and all borrowers are vetted and obliged to return funds according to the terms of the agreement. Of course, there is always a slight risk when it comes to lending your crypto and I wouldn't recommend this for anyone who is a complete beginner although for people holding a substantial amount of crypto this does represent a way of making your holdings earn whilst you retain complete control of your digital assets.
Gemini Dollar
This is a USD backed stablecoin that can be used for spending, lending, and investing. It offers 1:1 transferability back to USD guaranteed and comes with a savings account provided by BlockFi with interest rates of up to 7% APY.
Gemini Active Trader
This is the advanced platform for more professional traders with advanced charting, multiple order types, auctions, and block trading. Gemini's ActiveTrader Platform provides a number of advanced features which should satisfy most experienced traders.
Gemini Custody
This is the cold storage system offered by Gemini, keeping your digital off the network and thereby ensuring their safety. This comes at a cost of 0.4% of your holdings each year.
Gemini Pay
Whilst I still believe crypto to be too new to use for everyday purchases, Gemini have put this possibility in place should you feel inclined. Gemini Pay can be used at over 30,000 locations free from any transaction fees.However, at this time, Gemini Pay is only available in the United States and Gemini have no plans to roll this feature out across other countries.
Gemini Mobile
Gemini have taken all your crypto needs fully mobile with the Gemini app. It has scored a very respectable 4.7 out of 5 on the app store which is no mean feat and testament to the great design and easy to use interface. From the app, you can easily manage all aspects of your Gemini account as well as trade, store and spend on the go.
Gemini customer service review
Support at Gemini is fairly weak with limited options for getting in touch and long wait times.
Sadly Gemini are at the back of the pack when it comes to customer service. To get in touch users must create a support ticket via the app or website and wait to be contacted. Trustpilot reveals a score of 1.5 out of 5 with most of the negative reviews citing the poor customer service and lack of resolution for frozen accounts and lengthy verification process.
My own experience was fairly negative after going in circles with the chatbot and finally being informed that a message had been sent to support I received a totally irrelevant response, which, I pointed out by return email, had in no way answered my query. At that point I did receive a message back answering my original question.
Gemini opening an account
Opening an account with Gemini is a fully digital and easy process, however, like all crypto exchanges, an identity verification process must be completed before you can access all their services.
To open an account simply download the app or go to the Gemini website where you will ve prompted to supply your name, email address and password. Once you have verified your email you will be prompted to set up multi-factor authentication before embarking on identity verification. I recommend that you have certain documentation to hand such as a government-issued photo ID and proof of address.
There is always a slight risk with the safety of cryptocurrency as unlike fiat in a bank account it is not FDIC insured, however, Gemini have taken the appropriate steps to mitigate this risk and are one of the most secure cryptocurrency exchange platforms.
With Gemini, holding your digital assets offline in their cold storage solution can adequately protect those assets from hackers. There is a small portion held online in the hot wallet, however, Gemini have taken out their own insurance which protects your funds from theft due to a security breach, hack, fraudulent transfer or employee theft.
However, none of these measures will protect your assets from unauthorised access. It's important to note that in the UK your assets will not be protected by the Financial Services Compensation Scheme (FSCS) although the compliance and anti-money laundering measures employed by Gemini are more advanced than many of their competitors.
In order to keep you account safe from external entities, Gemini have two-factor authentication when you log in or attempt a withdrawal as well as an 'Approved Address' list which will disable any withdrawals that are made to an address not previously approved by you.
At Gemini you will pay a slightly higher fee than a lot of their competitors however these are all very transparent and Gemini will provide you with a quote price for each transaction you make.
There are a few different elements to the fee structure which I will go into in more detail here.
Transaction fee
This is the fee you will pay every time you buy or sell crypto on Gemini. What you are charged will depend on the amount that you trade unless you are trading crypto for crypto in which case you will be charged a flat fee of 1.49%. The full details of transaction fees is outlined in the table below:
| Total Transaction Amount | Transaction Fee |
| --- | --- |
| Less than $10 | $0.99 |
| More than $10 but less than $25 | $1.49 |
| More than $25 but less than $50 | $1.99 |
| More than $50 but less than $200 | $2.99 |
| More than $200 | 1.49% of your total order value |
These fees can add up over time should you start to trade frequently although, as you gain experience, it is possible to reduce these significantly by moving to the Active Trader platform which offers reduced fees.
Convenience fee
This is the spread Gemini charges above the trading price and is in addition to the transaction fee. This can fluctuate according to the market however it will usually come in around 0.5% of the market price and is included in the price when you place an order. This amount is in line with most of the competition.
Deposit fees
All deposits into your Gemini account are free of charge unless you are using a credit card.
| Deposit Type | Deposit Fee |
| --- | --- |
| Cryptocurrency transfer | Free |
| Wire transfer | Free |
| Debit card transfer | 3.49% of total purchase amount |
Withdrawal fees
Withdrawals are totally free for the first 10 withdrawals you make each month. Over and above that amount you will be charged a small fee which is calculated according to the cryptocurrency you are withdrawing. There are too many coins to list all these fees here but this information is available on the Gemini website.
Many cryptocurrency exchanges will charge a withdrawal fee so the 10 free withdrawals is a welcome addition here.
Gemini competitor comparison table
To give you an indication of the fees and number of coins offered at Gemini, I have provided this table.
| Exchange | Maker/taker fee | Number of coins |
| --- | --- | --- |
| Gemini | 0.25% / 0.35% | 70+ |
| CoinSmart | 0.20% / 0.30% | 16 |
| Coinbase | 0% / 0.50% | 50+ |
| Crypto.com | 0.40% / 0.40% | 100+ |
| Binance.com | 0.1% / 0.1% | 350+ |
| Kraken | 0.16% / 0.26% | 50+ |
| Gate.io | 0.2% / 0.2% | 650+ |
| KuCoin | 0.2% / 0.2% | 300+ |
| Bitstamp | 0.5% / 0.5% | 40+ |
| Bittrex | 0.75% / 0.75% | 350+ |
| Blockchain.com | 0.20% / 0.40% | 22 |
| BlockFi | 0% / 0.5% | 15 |
Who is Gemini suitable for?
Due to the provision of a platform for more experienced investors, I found Gemini to be suitable for both beginners and seasoned enthusiasts. There is an excellent range of features to satisfy most crypto appetites and the robust security features are excellent.
There are some decent educational tools however, due to the sheer number of features this may not be the ideal starting platform for someone just dipping their toes into the world of crypto.
Useful Information
This section contains useful information to make your experience at Gemini as seamless as possible.
How do I contact Gemini?
Gemini do not provide a contact telephone number or live chat function. To reach customer service, you need to raise a ticket via the app or website and wait to be answered. Responses should be within 24 hours.
How do I withdraw money from my Gemini savings account?
Gemini have a withdrawal page where you simply select the crypto you wish to withdraw from the dropdown menu, select the destination address and amount you wish to withdraw and select 'Request Withdrawal'.
Is Coinbase or Gemini better?
In truth there isn't much that can make one of these platforms stand out from the other. Coinbase have an excellent education facility that allows you to earn crypto while you learn, however Gemini provides features that support institutional investors as well as being one of the most secure exchanges.
In my opinion Coinbase has the edge for new investors looking to expand their knowledge.
Gemini FAQs
Is Gemini a good crypto app?
Yes, you can't really go wrong with Gemini, it is a top exchange that provides excellent security and an excellent range of features as well as a good interest rate for crypto savers.
Is Gemini a legit site?
Yes, during my Gemini review 2022 I found them to be an established, well financed, secure crypto exchange where, from your personal account, crypto investors can buy, trade, store and earn crypto.
Most recent reviews:
Hard to open account wouldn't except driving licence now it's opens deposit from bank quick easy
But can't withdraw funds into Bank Ac always giving error
No customer support can't update phone number can't withdraw my funds
Stay away not recommended
Dislikes
Fees
Account opening
Deposit and withdrawal
Customer service
As its the only investing app I have used I cant compare it to another, depositing is simple and can be done through your main bank (Lloyds) it has a breadth of crypto but I only focus and have used the popular ones so don't know much about the lower cryptocurrencies.
As its the only investing app I have used I cant compare it to another, depositing is simple and can be done through your main bank (Lloyds) it has a breadth of crypto but I only focus and have used the popular ones so don't know much about the lower cryptocurrencies.
See which share tip is making the headlines

Have you considered transferring your pension?

Find the best trading platforms
*Capital at risk