If you are looking for the best platform to buy cryptocurrency or the best uk cryptocurrency exchanges, then you've come to the right place. I've analysed the best cryptocurrency brokers for cryptowallets, to establish which platforms offer the best trading options, at the most competitive prices, with the most innovative features.
Out of the hundreds of crypto trading platforms available for bitcoin trading and other cryptocurrencies online, there are a select few that stand out from the crowd. My detailed review of each platform will quickly help you establish the best platform for your unique requirements.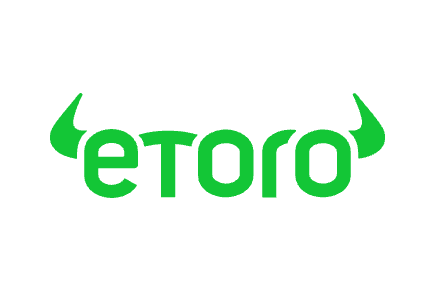 eToro hosts one of the largest trading communities online with millions of global investors choosing between over 115 cryptocurrencies including bitcoin, ethereum and litecoin. This makes eToro the perfect platform from which to copy the trades of leading cryptocurrency investors and their free virtual account allows you to do this without risking any of your own funds.
eToro is also one of the safest options to exchange bitcoin as they are fully FCA regulated. In addition, eToro presents an attractive pricing structure with no ongoing platform fees, deposit or trading fees other than spreads.
eToro also has a decent range of advanced charts and analysis tools and the ability to create a custom watchlist and stay informed with real-time updates.
Pros
Millions of users making up the eToro community
CopyTrading available
FCA regulated
Cons
Limited cryptocurrencies
Only operates in USD
Features I like at eToro
Copy-trading available when you trade cryptocurrency
Limit orders
Margin trading
Leverage for long or short positions
eToro crypto trading fees
| | |
| --- | --- |
| FX fee: | 0.5% |
| Withdrawal fee: | $5 |
Don't invest unless you're prepared to lose all the money you invest. This is a high-risk investment and you should not expect to be protected if something goes wrong.Take 2 mins to learn more
Uphold claim to have the widest range of cryptocurrencies in the UK to buy, sell and trade. Users are also able to trade precious metals and foreign exchange.
Who should use Uphold?
Uphold is suitable for for both novice crypto traders and more experienced traders, however, there is particular value to be found here for those seeking early access to new coins.
Final thoughts:
This platform seems like a solid choice for buying, selling, and storing crypto. The app is really easy to navigate, and actually conducting transactions is super simple. If you want to spend your crypto, then the MasterCard debit card is a great addition.
Pros
Easy access of assets using the card
Zero foreign transaction fees
4% cashback on all card transactions
Cons
Fee for cash withdrawals at ATMs
High spread fees
Key Features
260+ supported cryptos
4% cashback up to £100 when you spend crypto on your Uphold Card
Staking rewards of more than 16% available on more than 30 cryptocurrencies
Zero foreign transaction fees
Low exchange rates
Real time analytics
FCA regulated
Quick to set up and user friendly
Fees
Deposit fee debit card: £3.99%
Withdrawal fee debit card: 1.75%
Credit card deposits and withdrawals: 3.99%
Apple Pay/Google Pay: 3.99%
Variable spreads apply Bitcoin and Ethereum 1.5%
One time shipping fee of £9.95 on physical cards
Products
More than 260 coins
Card
Staking
Business account
Cryptocurrency is not regulated by the UK Financial Conduct Authority and is not subject to protection under the UK Financial Services Compensation Scheme or within the scope of jurisdiction of the UK Financial Ombudsman Service. Investing in cryptocurrency comes with risk and cryptocurrency may gain in value, or lose some or all value. Capital gains tax may be applicable to profits from cryptocurrency sales.
Zengo is a non-custodial cryptocurrency wallet with advanced safety features that allows users to buy, sell, swap, and store cryptos, NFTs, Defi, and Dapps quickly and easily.
A non custodial wallet is one whereby the owner is fully responsible for managing their funds and has full control over their crypto holdings.
Who should use Zengo?
The Zengo app is intuitive and hence a beginner-friendly app but it is also meant for advanced users. It's important to highlight due to the premium security featured and measures that are offered, many advanced investors would opt to be the sole owners of their crypto using Zengo.
Final thoughts
Millions of dollars in crypto are lost due to users forgetting their keys. Zengo has effectively addressed this issue, giving users an alternative that means they can recover their funds at the drop of a hat while still keeping them safe.
One of the best features of Zengo lies in its simplicity. I found the app extremely quick and easy to set up and use.
Pros
Quick and easy to buy, sell, and store crypto
Supports more than 120 cryptos
No seed phrase vulnerability
Cons
Recovery file is still required to be stored in the cloud
Key Features
Quick and easy to set up
More than 120 cryptocurrencies
Multiple payment options
No historical hacks
MPC cryptography security that does away with seed phrases or private keys
3FA recovery based on email, 3D FaceLock, and the Zengo recovery file
Web3 Firewall protects against Web3 attacks
Fees
Essentials is free and includes security features, wallet recovery with 3FA, and NFT spam filter.
Zengo Pro is $9.99 a month and $5.70 monthly on the annual plan. In addition to Essentials features, it includes legacy transfer, theft protection, Web3 firewall, and priority support.
Products
120+ Cryptocurrencies
NFTs
DeFi
Dapps
Cryptocurrency is not regulated by the UK Financial Conduct Authority and is not subject to protection under the UK Financial Services Compensation Scheme or within the scope of jurisdiction of the UK Financial Ombudsman Service. Investing in cryptocurrency comes with risk and cryptocurrency may gain in value, or lose some or all value. Capital gains tax may be applicable to profits from cryptocurrency sales.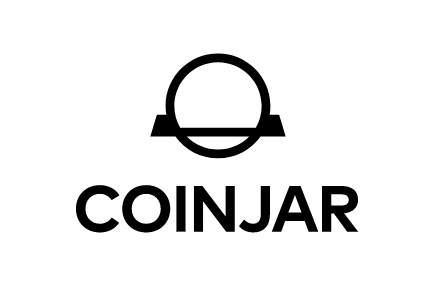 Not to be confused with others with a similar name, CoinJar is another great hot, custodial wallet in the UK.
If you're looking for a wallet with low fees, then this may be the one for you. There is no inactivity fee, and it is typically free to make deposits. Also, while there is a withdrawal fee, it is reportedly low and varies depending on the currency.
There is a commission on crypto trades when you buy and sell crypto using CoinJar, though this is only 1% on every trade, which is around the industry standard for crypto wallets.
CoinJar also supports most of the main cryptocurrencies, including Bitcoin, Ethereum and Litecoin.
Cryptocurrency is not regulated by the UK Financial Conduct Authority and is not subject to protection under the UK Financial Services Compensation Scheme or within the scope of jurisdiction of the UK Financial Ombudsman Service. Investing in cryptocurrency comes with risk and cryptocurrency may gain in value, or lose some or all value. Capital gains tax may be applicable to profits from cryptocurrency sales.
What is cryptocurrency?
Cryptocurrency, otherwise known as crypto, is a digital currency that can be securely exchanged online as payment for goods or services as well as being used to trade or invest for profit.
Cryptocurrencies have no physical format, but rather work using an advanced technology called Blockchain. Blockchain is decentralized and spread across multiple computers that manage and record cryptocurrency transactions. This is how cryptocurrency is kept secure.
Cryptocurrency differs from other currencies in that it is not issued by a government or central bank. As such cryptocurrency transactions are not subject to the same records that traditional currencies are, and can therefore be carried out completely privately.
Cryptocurrencies are notoriously volatile in nature, with values rising and falling dramatically in line with demand. This can make them both profitable and highly risky to trade and invest in.
There are reported to be over 13,000 different cryptocurrencies that are traded publicly with a total value of more than $2.5 trillion although this figure is constantly moving in line with demand. The most popular cryptocurrency, Bitcoin, was valued at about $1.2 trillion.
How to buy crypto
Buying crypto is a relatively easy endeavour and can be done through any of the UK crypto exchanges I have listed above. You can use the cash in your bank account to purchase cryptocurrency just as you would any other currency.
This can then be stored in a digital wallet like Coinbase, or used to trade Bitcoin and other cryptocurrencies.
Read more about how to buy cryptocurrency and follow the latest trends.
How to trade cryptocurrency
Trading cryptocurrency is becoming increasingly popular as investors look to profit from the high volatility of the asset. If you can time the market right, trading crypto can reap much higher returns than traditional investments, however, it is always important to point out that this also carries significant risk.
The first step to trading cryptocurrency would be to identify the best cryptocurrency trading platforms which I have done for you in this article. From my shortlist, you should decide which brokerage would best suit your needs and open an account using personal information.
You will then be required to fund your account, usually by connecting to your bank account or depositing using the accepted means at the brokerage of your choice.
Once this is complete you simply need to select the cryptocurrency you wish to trade. I would suggest that you do some research and come up with a crypto strategy, or alternatively engage in copy trading with a platform like eToro.
How to mitigate risk when trading cryptocurrency
Cryptocurrency is a highly volatile asset that would be considered high risk. However, there are options available should you wish to mitigate some of that risk. One such option is to invest in a thematic portfolio, which invests in the companies in the value chain behind bitcoin, such as eToro's BitcoinWorldWide portfolio which was launched in April of 2021.
eToro also provides scope for copy trading, whereby you can mirror the trading activities of successful bitcoin traders. These are usually traders who have given careful consideration to the assets held within their portfolio and utilise sound strategies to maximise their holdings.
How does a crypto exchange work?
Within a crypto exchange, traders can buy and sell bitcoins and other cryptocurrencies using different fiat currencies or altcoins. Essentially, a crypto exchange acts as an intermediary between buyers and sellers who use the online platform to conduct their trades as well as track their progress.
In order to buy cryptocurrency, traders will deposit funds using bank transfers or other accepted means of deposit, often for a small fee. Different crypto exchanges will come with a varying number of trading tools designed to help traders with their decisions.
How to choose a cryptocurrency exchange in the UK
Choosing which cryptocurrency exchange account to open is an essential part of your success. The best cryptocurrency exchanges will depend on your circumstances however, I would recommend that you take the following into account:
1. The cryptocurrencies the exchange supports
Some cryptocurrency exchanges will have a limited portfolio of coins available. Ensure the UK crypto exchange you are considering will support your preferred crypto. Most platforms will offer popular coins including Bitcoin (BTC), Litecoin (LTC), Ethereum (ETH), Bitcoin Cash (BCH), and Ethereum Classic (ETC).
2. The fees charged by the platform
There is a significant fluctuation in price between crypto exchange platforms and therefore it is worth checking if the platform of your choice has a fee structure that will benefit your trading volume.
3. Crypto security measures
Crypto is largely unregulated, which results in an increase in risk when trading the asset. Ensure you are familiar with the security measures your UK exchange of choice has in place to protect user funds.
For more information read our crypto regulation guide.
4. Trading features
There are a wide variety of trading features to assist you in making informed decisions with your trades and the most popular crypto exchanges will usually offer some or all of these features. These can include advanced charting tools, stop losses, automatic trading, copy trading, and round up features to name a few.
The difference between centralised and decentralised exchanges
Cryptocurrency exchanges come in two formats, centralised and decentralised. The basic difference between the two is whether there is a third party to help conduct transactions. Centralised exchanges will trust this third party to handle all assets, thus securing a greater level of security and monitoring.
Conversely, decentralised exchanges have no third-party involvement and allow peer-to-peer trading. This can cause security concerns and is the less popular of crypto exchanges UK to a centralised one.
Which crypto exchange has the lowest fees?
Crypto exchange Binance has the cheapest overall fees and is the world's largest cryptocurrency platform, and is also available in the UK. Binance also offers the best conversions from FIAT currencies to crypto exchange rates around.
Crypto exchange FAQs
How do I use a cryptocurrency exchange?
Using a cryptocurrency exchange is a relatively simple process. Once you have opened your account at the best uk crypto exchange for you and completed the account verification process, you should be able to view details of the cryptocurrencies they are offering and their current values.
Then, when you have chosen your cryptocurrency, you simply need to deposit your fiat money and use those funds to purchase crypto. You are then at liberty to trade crypto for other coins, and in some cases spend and earn interest on your cryptocurrency.
The rise and fall in value of the crypto you have purchased will determine your profit or loss.
Is trading bitcoin safe?
Yes, once you have discovered the best bitcoin exchange for your level of experience and trading needs, you should take a moment to read the security measures in place, however, a UK based bitcoin exchange with high volume traders would suggest that the cryptocurrency exchange is reliable and largely trusted.
However, it is also prudent to point out that as with any other investment, the crypto market comes with its own set of risks, and crypto, in particular, is a highly volatile asset and you could lose some, or all, of your investment.
See which share tip is making the headlines

Have you considered transferring your pension?

Find the best trading platforms
*Capital at risk