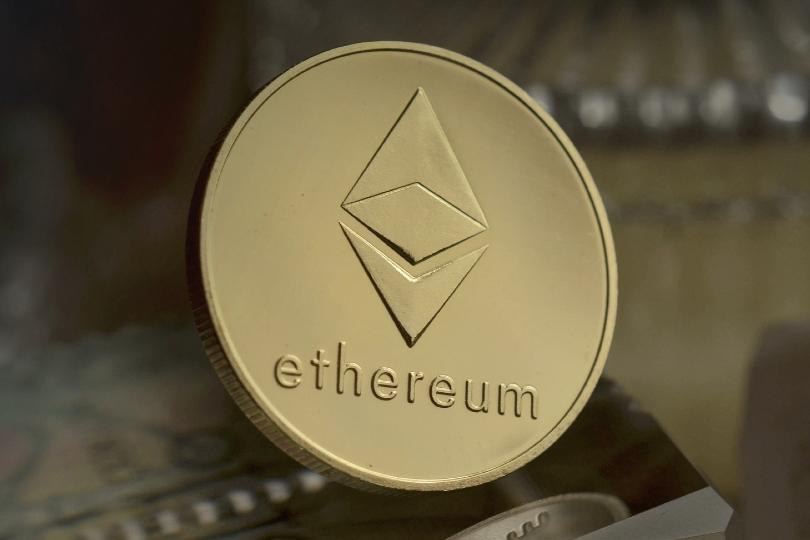 Ethereum is currently the second largest cryptocurrency in the world second only to Bitcoin. If you are looking to get your hands on this popular cryptocurrency, my detailed guide will tell you everything you need to know about how to buy Ethereum UK.
Like most cryptocurrencies, Ethereum has been exposed to the fall in the cryptocurrency market. You may be wondering if now is the perfect time to buy Ethereum while the price is low, however, before you embark down that road, you should be aware that crypto assets are a highly volatile, unregulated investment, and a complete lack of protection could mean that you end up losing some, or all of your money.
Also consider:  Learn how to invest in crypto in 5 simple steps
What is the current price of Ethereum?
The current live price for Ethereum (ETH) compared to GBP is as follows:
Source: Livecoinwatch.com
5 Simple steps for buying Ethereum in the UK
Choose a cryptocurrency exchange – I have detailed the best crypto exchanges to buy ethereum below.
Create your account – You will need your national insurance number, personal ID and bank details to hand.
Deposit funds – Deposit at least the minimum amount.
Buy Ethereum – Search for ETH and buy your ethereum.
Store your Ethereum – Keep your ethereum safe in your crypto wallet.
Top crypto exchanges to buy Ethereum in December 2023
As I mentioned, you will need to open an account with a crypto exchange to buy and sell Ethereum in the UK and there are many crypto exchanges available to UK investors.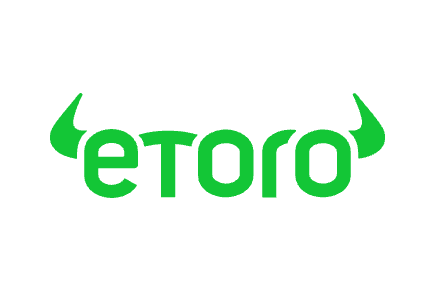 eToro is one of the most reputable platforms for investing in the UK, offering access to a wide range of assets including stocks and shares, funds, bonds, derivatives, and of course, crypto.
As well as Ethereum, you can access a wide range of more than 30 cryptocurrencies on eToro, including:
eToro offers its own crypto wallet, meaning you can buy Ethereum and hold it with the platform.
Alternatively, you can also invest in ready-made portfolios of crypto assets, such as the "Cryptos by Market Cap" and "CryptoEqual" portfolios. These are portfolios made up of many crypto assets available on eToro, a portion of which is likely to be Ethereum in the "other" percentage.
You can open an eToro account online in just a couple of minutes. There are various supported payment methods on eToro, including bank transfer and credit or debit card. Simply choose your preferred method and start investing.
You'll face fees of 1% when trading crypto assets on eToro, the cost of which will be included in the price you're shown when you go to open or close a Ethereum position.
There are no deposit fees with eToro, although you will have to pay a $5 withdrawal fee to access your funds. You'll also face inactivity fees of $10 for each month after 12 months of inactivity.
Don't invest unless you're prepared to lose all the money you invest. This is a high-risk investment and you should not expect to be protected if something goes wrong.Take 2 mins to learn more
Uphold claim to have the widest range of cryptocurrencies in the UK to buy, sell and trade. Users are also able to trade precious metals and foreign exchange.
Who should use Uphold?
Uphold is suitable for for both novice crypto traders and more experienced traders, however, there is particular value to be found here for those seeking early access to new coins.
Final thoughts:
This platform seems like a solid choice for buying, selling, and storing crypto. The app is really easy to navigate, and actually conducting transactions is super simple. If you want to spend your crypto, then the MasterCard debit card is a great addition.
Pros
Easy access of assets using the card
Zero foreign transaction fees
4% cashback on all card transactions
Cons
Fee for cash withdrawals at ATMs
High spread fees
Key Features
260+ supported cryptos
4% cashback up to £100 when you spend crypto on your Uphold Card
Staking rewards of more than 16% available on more than 30 cryptocurrencies
Zero foreign transaction fees
Low exchange rates
Real time analytics
FCA regulated
Quick to set up and user friendly
Fees
Deposit fee debit card: £3.99%
Withdrawal fee debit card: 1.75%
Credit card deposits and withdrawals: 3.99%
Apple Pay/Google Pay: 3.99%
Variable spreads apply Bitcoin and Ethereum 1.5%
One time shipping fee of £9.95 on physical cards
Products
More than 260 coins
Card
Staking
Business account
Cryptocurrency is not regulated by the UK Financial Conduct Authority and is not subject to protection under the UK Financial Services Compensation Scheme or within the scope of jurisdiction of the UK Financial Ombudsman Service. Investing in cryptocurrency comes with risk and cryptocurrency may gain in value, or lose some or all value. Capital gains tax may be applicable to profits from cryptocurrency sales.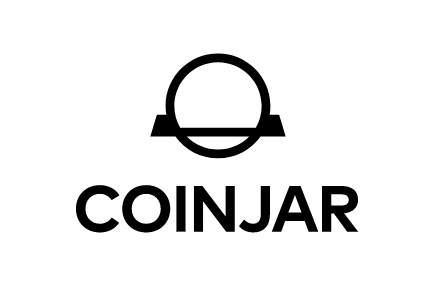 Not to be confused with others with a similar name, CoinJar is another great hot, custodial wallet in the UK.
If you're looking for a wallet with low fees, then this may be the one for you. There is no inactivity fee, and it is typically free to make deposits. Also, while there is a withdrawal fee, it is reportedly low and varies depending on the currency.
There is a commission on crypto trades when you buy and sell crypto using CoinJar, though this is only 1% on every trade, which is around the industry standard for crypto wallets.
CoinJar also supports most of the main cryptocurrencies, including Bitcoin, Dogecoin and Litecoin.
Useful information about Ethereum
Everything you need to know about buying and holding Ethereum in the UK. I've detailed everything below to get you started.
What is Ethereum?
Ethereum is a software platform that utilises blockchain technology to power digital money, global payments, and applications.
None the wiser?
Essentially, all you need to know is that this Ethereum technology is the backbone of the cryptocurrency Ether (trading ticker ETH), second only to Bitcoin in value. Most people refer to Ether as Ethereum.
So, Ethereum is the software that powers the network, Ether is the cryptocurrency, and ETH is the trading ticker for Ether. 
How does Ethereum work?
The Ethereum blockchain is where all records are stored of digital transactions. It is decentralised which means that there is no governing body or authority stipulating how transactions are made which in turn provides scope for peer-to-peer transactions without the need for a third party or bank.
The Ethereum blockchain is one of the most advanced in the crypto sector with greater flexibility. This gives you complete control over your Ethereum funds, allowing you to send ETH securely, lend, trade, and more with the security of proven cryptography.
All you need to make all this happen is an internet connection and an online wallet. Your online wallet is where you hold your Ethereum, just as you would hold your cash in a bank.
What is the purpose of Ethereum?
The main purpose of Ethereum is to provide a system that facilitates greater control over users' data whilst also providing scope for applications to be built and run using the blockchain.
Ether is the cryptocurrency run on the Ethereum blockchain. This can be used for financial transactions, as an investment or as a store of value.
Conversely, Bitcoin is not on a decentralised network and therefore cannot create and run applications, smart contracts and other transactions.
What is Ethereum 2.0?
Ethereum 2.0 is essentially an upgrade to Ethereum's Mainnet which promises to increase scalability. This aims to phase out the use of mining which not only uses a large amount of energy but also requires expensive mining equipment. This will effectively reduce Ethereum's carbon footprint by a whopping 99.95%.
What is staking?
Staking is the process that will replace the need for mining in order to verify Ethereum transactions. It involves locking away 32 ETH in order to participate in the verification of the transaction.
Can Ethereum overtake Bitcoin?
Firstly it is important to establish that the purpose behind Bitcoin as a virtual currency and store of value is very different to that of Ethereum which aims to give users greater control as well as the opportunity to build applications, smart contracts and other transactions on the network.
However, when comparing the two cryptocurrencies, many analysts have speculated that Ethereum has the opportunity to overtake Bitcoin in terms of market cap as a result of the proof-of-stake blockchain which will increase its scalability. The Ethereum network can handle more transactions than Bitcoin and Ethereum transfers are faster.
Is a Ethereum a good investment?
The blockchain technology used by Ethereum is actually considered more sophisticated than Bitcoin which some investors believe will elevate Ethereum to the top spot in terms of value.
In fact, this technology is so advanced that Ethereum has been used successfully at bricks and mortar establishments, and was accepted as payment at Christie's for a work of art by Beeple, priced at $69.3 million.
You should only risk a small amount of your wealth on cryptocurrencies, and you should always be prepared to lose the full amount.
Remember, crypto-asset investments are completely unregulated in the UK with no EU investor protection, which leaves you with zero consumer protection should things go south.
How can I buy cryptocurrency in the UK?
Cryptocurrency can be purchased using an exchange. A cryptocurrency exchange is a platform that facilitates the buying, storing, and selling of crypto assets. Refer to my list of exchanges above for more details on how to choose the right exchange for you and then follow these easy steps:
Open your account
Deposit your funds using UK bank transfer, debit/credit card, or e-wallet
Use the search bar to find the cryptocurrency you wish to trade
Buy your cryptocurrency
Also consider: How to buy cryptocurrency in the UK
Can I buy ETH with GBP?
Yes, you can easily buy ETH with GBP simply by using a bank transfer or credit/debit card to transfer money into your chosen exchange and using your GBP to then purchase ETH.
What is the best way to purchase Ethereum?
To buy Ethereum coins you will need to first select the best exchange for your level of experience and requirements. Once you have done this, you simply need to
Register an account using your National Insurance number
Deposit your fiat currencies using a bank transfer, debit/credit card, or e-wallet
Enter ETH in the search bar
Select 'Trade'
Enter the amount of Ethereum you wish to purchase
Confirm your selection
Can I directly buy Ethereum?
Yes, you can own Ethereum today simply by opening an account at a cryptocurrency exchange.
How do I start investing in Ethereum?
There are several considerations that you should ask yourself to start investing in Ethereum.
Firstly, there is no denying that investing in any cryptocurrency is a gamble, and Ethereum is no different. Prices fluctuate wildly, which creates opportunity but also causes massive losses.
Therefore, the first step toward investing in Ethereum, is to determine whether you can afford to lose the money you stake. You should have little to no debt and a rainy day fund before even considering investing in cryptocurrency.
Once this has been established you simply need to select a crypto exchange that works for you.
How can a beginner invest in Ethereum?
The first step for a beginner looking to invest in Ethereum is to identify whether this is a good option for them.
Can you afford to lose your stake?
Do you have debt that should be paid off first?
Do you have any savings or an emergency fund?
Is your investment part of a diversified portfolio?
These are all questions you should ask yourself before you buy any cryptocurrency.
Should you decide that you would like to proceed, you simply need to create an account and either buy your Ethereum to hold, or alternatively, use a platform like eToro to either practice using their demo account, or utilise their copy trading facilities to mirror the trades of experienced and successful investors.
What is the cheapest way to buy Ethereum?
The cheapest way to buy Ethereum that I have come across is by purchasing it via the exchange BlockFi. BlockFi makes its money by lending to institutions, which in turn means that investors are free of any transaction fees, inactivity fees, or trading costs.
In addition, BlockFi offer up to 15% APY. What's the catch? Well because funds are on loan, in a largely unregulated environment, you will assume more risk.
How can I buy Ether without fees?
Whilst many of the exchanges I have listed above are commission free, there are often 'hidden fees' to contend with such as withdrawal fees or inactivity fees.
The only option that is completely free of all fees is BlockFi, but please bear in mind that BlockFi is a riskier option. BlockFi stores client funds at its custodian exchange, Gemini, which is not insured. However, Gemini do take measures to protect funds from hackers, such as keeping all clients' funds in cold storage.
What is the best way to buy Ethereum in UK?
The best way to buy Ethereum is by using an online exchange such as the ones that I have listed above. The reason these exchanges are such an excellent option is that they provide you with the tools and features you need to buy, store and sell your Ethereum.
In addition to being a low-cost option for buying Ethereum, online cryptocurrency exchanges provide access to your investments 24/7 and often you will have the option to download an app so you can manage your account on the move.
Is it worth investing in Ethereum?
Like all the cryptocurrencies, Ethereum has suffered substantial losses in 2022 with prices dropping as low as $720 in July 2022. This has led many investors to wonder if this volatility is best avoided, or whether now is the time to take advantage of the low price.
Firstly, it's important to establish that Ethereum is still a very risky investment, and should you choose to take the risk, you could end up losing all of your initial investment.
Ethereum is still the second largest blockchain platform after Bitcoin and its advanced technology has led many analysts to believe that the price could grow in the long term, despite the current conditions.
One of the major factors influencing this opinion is the second iteration of Ethereum. Instead of mining, Ethereum 2.0 will have a strong focus on energy efficiency and staking, in addition to the increase in the use of blockchain technology in the facilitation of online payments, loans, and commodities trading.
In fact, Ethereum facilitates the purchase of assets from across the globe without the need for the interaction of banks.
That being said, no one can predict what the future has in store for Ethereum. At the time of writing this article, the cryptocurrency has started to gain momentum, however, there is still a large amount of risk when investing in Ethereum.
It is up to you as an individual investor to ascertain whether this is an investment that is right for you based on your own analysis and research.
How do I buy ETH for MetaMask UK?
MetaMask is a cryptocurrency wallet designed to provide users access to their Ethereum wallet using a browser extension or mobile app. This provides scope for storing and managing account keys, broadcast transactions and sending and receiving Ethereum-based cryptocurrencies and tokens.
Users will need to first set up their MetaMask wallet by downloading it from the App Store, Google Play, or the MetaMask website.
After this, you simply need to click the 'Buy' button and select the provider you would like to use. This will automatically prompt you to be redirected to your provider's platform where you can simply enter the amount of fiat you would like to spend on Ethereum.
How much does it cost to buy 1 Ethereum?
Ethereum, like all cryptoassets, are highly volatile, and as such its price will swing according to market movement. Therefore, if you want to know the price of Ethereum at any given time, you should enter 'ETH Price' into your Google browser where you can see a live price.
Where is the safest place to buy Ethereum?
The safest option for the purchase of Ethereum is to use a licensed Ethereum platform with high liquidity. The options I have listed in this article all enjoy an excellent reputation when it comes to safety. However, how you store your Ethereum after your Ethereum purchase is paramount to keeping it safe from hackers and security breaches.
Where is the easiest place to buy Ethereum?
Coinsmart offer one of the easiest platforms to navigate and are ideally suited for beginners and investors looking for an uncomplicated way to buy Ethereum.
That being said, all my recommended platforms are viable options and have been designed in such a way that just about anyone would be able to quickly open an account and purchase Ethereum without any hassle.
Where is it best to buy Ethereum?
My top recommended platform is eToro for a number of reasons. Whilst not the cheapest, they are still a cost-effective platform with access to a large number of cryptocurrency assets.
For investors looking to purchase Ethereum as part of a diversified portfolio, depending on your level of experience, you may want to consider following the trades of successful crypto traders via eToro's Copy Trading facility.
How much ETH can I get for $1,000?
At the time of writing this article, $1,000 was enough money to purchase 0.728 ETH. However, it is important to consider that this is a constantly changing price and you should therefore check live price statistics at the exact time that you intend to purchase ETH.
How can I buy Ethereum stock in the UK?
The cryptocurrency exchanges I have listed above are all available to UK residents and are an excellent option for buying Ethereum stock in the UK. Therefore, all you need to do is:
Select the best exchange for you using my guide
Register an account
Fund your account
Buy the amount of Ethereum you want
Store your Ethereum in either 'hot' or 'cold' crypto wallets until you intend to sell Ethereum
What is ETH trading?
Trading Ethereum aims to make a profit from the swings in the value of ETH by buying the token at one price, and selling it at a higher price should the token increase in value.
Trading ETH involves making use of economic and political factors in an attempt to predict how the price of the token may move. This includes factors such as market manipulation, availability, wider acceptance, government regulation, media coverage, and technological advances.
Where can I trade Ethereum in the UK?
You can trade cryptocurrency including Ethereum by selecting a crypto exchange from the following:
Is Ethereum money?
Ethereum refers to the blockchain technology that hosts the cryptocurrency Ether so is not directly a form of money. However, Ether as a cryptocurrency can be used in much the same way that money can.
What happens after I buy Ethereum?
You have two main options when it comes to what you do with the Ethereum you have purchased. The first option is to leave the Ethereum in the exchange where you purchased it with the intention of exchanging back to fiat when the price is right, or exchanging it for other digital currencies.
The other option, which is often considered safer, would be to transfer your Ethereum to a secure wallet.
What is a digital wallet?
A digital wallet acts in much the same way as a physical wallet such as you would use to store your cash. However, a digital wallet can be on a mobile device, desktop, or web-based and your digital currency is kept safe using private keys.
What are private keys?
A private key is used to keep your cryptocurrency safe. It acts in much the same way as a password for your UK bank account would and should therefore never be shared with anyone. Private keys are usually made up of a long sequence of numbers and letters. Without your private keys, you cannot access your Ethereum investment so you should make sure you keep them safe.
What are public keys?
A public key is the address that you can share with third parties in order to receive Ether and other tokens on the Ethereum network.
What is a hot wallet?
When considering how to buy Ethereum UK, you will also need to consider how to store your cryptocurrency. A hot wallet is a digital place where you can store Ethereum. This wallet is always connected to the internet which makes it easy to store, send, and receive tokens with public and private keys to ensure your assets are safe.
However, because a hot wallet is always connected to the internet, it tends to be less safe than keeping your cryptocurrency in a cold wallet.
What is a cold wallet?
A cold wallet acts in much the same way as a hot wallet, providing storage for your cryptocurrency, however, a cold wallet is not connected to the internet, and is, therefore, a much safer option with very little risk of cryptocurrency exchange hacks.
How to Buy Ethereum FAQs
Is Ethereum legal in the UK?
Yes, Ethereum is legal in the UK. However, it is your responsibility as an investor to ensure you pay the appropriate Capital Gains Tax on any profits made from your investments. We recommend purchasing Ethereum through
eToro
.
Can you still purchase Ether?
Yes, Ethereum is still widely available at most cryptocurrency exchanges, however, you should check the price and the fees for your purchase before proceeding. We recommend purchasing Ethereum through
eToro
.
A note about cryptoasset regulations
Crypto assets are not regulated financial products so please be aware that trading them carries a considerable amount of risk for your capital.
Cryptocurrencies and other digital financial services are also not covered by existing consumer protection laws.
The value of your investments (and any income from them) can go down as well as up and you may not get back the full amount you invested when you buy crypto.
Past performance is not a reliable indicator of future performance. Investments should be considered over the longer term and should fit in with your overall attitude to risk and financial circumstances.
This article is for informational purposes only and does not constitute financial investment advice. All contents are based on my understanding of HMRC legislation, which is subject to change.
See which share tip is making the headlines

Have you considered transferring your pension?

Find the best trading platforms
*Capital at risk