Dodl is the latest offering from established investment platform AJ Bell, seeking to make investing accessible and simple for people stepping into the market for the first time.
Dodl is an excellent proposition for first-time investors seeking a low-cost investment app, however, experienced investors will find their range of assets very limiting.
Dodl is an app-only investment platform designed for novice investors making their first steps into the stock market. Their commission-free trading and low pricing undercut most of their competitors, giving the likes of Freetrade a run for their money.
Dodl only opened its virtual doors in the first half of 2022. Of course, coming under the umbrella of AJ Bell means that Dodl will feature AJ Bell funds as well as access to a limited number of stocks and ETFs.
The branding, investment range, and commission-free trading, certainly seems to be aimed at young investors or people just entering the investment space for the first time.
Deposit and withdrawal:
90%
Markets and products:
60%
Pros
Very competitive in terms of cost
Simple, easy to use platform
Responsive Customer service
Cons
Limited choice of investments
Who is Dodl?
Dodl is solely owned by AJ Bell, a publicly listed company on the London Stock Exchange. AJ Bell is already established as one of the UK's leading investment platforms for retail investors, with 469,000 users holding over £73 billion in assets.
Who owns Dodl?
AJ Bell was originally founded in 1995 by Andy Bell and Nicholas Littlefair. During the time that AJ Bell floated on the London Stock Exchange, a significant stake in the company was awarded to Fergus Lyons, who today still retains 3.8 percent of the company.
Dodl product range overview
Dodl has launched with four different account types and a simplified range of funds, exchange-traded funds (ETFs) and shares. The choice of funds and shares is purposefully restricted to just 80 in order to narrow down the choice for new investors.
AJ Bell Fund range
These are ready-made investment portfolios that have been expertly put together by AJ Bell. There are just seven to choose from, with the aim of making investing as easy as possible. Investors are simply required to select their risk level and they are away and running. These ready-made portfolios come with six different risk levels and include the popular Responsible Growth Fund from AJ Bell.
Themed Investments
For those that prefer to invest in line with their values, Dodl is offering a selection of funds that invest in specific sectors and regions, all provided by some of the most established names in the investment world. These are ideal for investors looking to build their own portfolio using funds focused on responsible investing; however, it would still be your responsibility to ensure you were building a diversified investment portfolio.
Shares
There are only 50 shares to choose from here, narrowing down the choice significantly in an attempt to make investing in individual companies less daunting for novice investors. At this time, Dodl offers shares in UK and US companies, which can be browsed by country and category.
This is sometimes referred to as a stocks and shares ISA and allows investors to invest up to £20,000 per annum in a tax-free wrapper.
The major thing of note with the Dodl investment ISA is that it is a really cost-effective solution to investing. The flat fee of 0.15% of the value of your investments will be hard to beat elsewhere. The minimum deposit into the Dodl investment ISA is £100 or you can set up a monthly direct debit of £25.
This is the account designed to give people a helping hand in buying their first home or saving for their retirement. It attracts a 25% government bonus on all deposits up to £4,000 per year.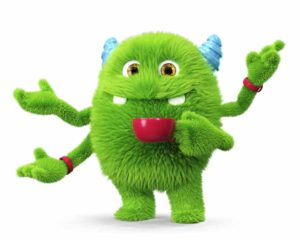 The lifetime ISA is one of the most efficient ways to save for a first home. It can only be used to purchase a home or for retirement once you meet the minimum retirement age of 60, so you will need to be comfortable locking your money away until such a time. Any withdrawals before this time will incur an early withdrawal charge of 25%.
You have to be aged between 18 and 39 to open an account and anything over the limit of £4,000 per annum can be paid into the investment ISA up to the value of £20,000 total.
Again, the annual charge of 0.15% makes the Dodl LISA excellent value.
Dodl General Investment Account
Whilst there is no tax wrapper with the GIA, it is a useful vehicle for anyone exceeding the ISA limit and still provides access to all of Dodl's investment opportunities at the low annual cost of 0.15%.
Like any pension, saving into a Dodl pension attracts tax relief in the form of a 25% top-up from the government.
The Dodl pension certainly represents excellent value and novice investors will be grateful for the pared-back investment options that put them in control of how their pension pot is invested. At the same excellent price, this also represents good value for money.
Dodl customer service review
When I tested Dodl's customer service, I found it to be excellent, with immediate response times.
Dodl offers customer service via chat and email. When I tested the service, I found it to be extremely effective and inquiries are generally dealt with immediately. If there is a wait, Dodl will inform you by email when your query is answered, so you can get on with your day.
As you would expect, opening an account at Dodl really is a doddle! You can be up and running in moments.
Opening an account can be done easily by downloading the app and following the prompts. What I liked about Dodl is that they accept Apple and Google Pay, which is an extra convenience.
Being part of the AJ Bell Group provides Dodl with significant financial backing. In addition, they have employed all the safety measures necessary to ensure client funds are adequately protected.
AJ Bell is authorised and regulated by the Financial Conduct Authority as well as a member of the London Stock Exchange. All client funds are held in segregated FCA-approved banks, providing an additional layer of protection.
In addition, client funds are protected by the Financial Services Compensation Scheme, meaning you could claim up to £85,000 in the unlikely event that AJ Bell goes bust.
Dodl has placed itself as a very low-cost option, with no commission for buying or selling investments and a low annual cost of just 0.15% per account with a minimum of £1 per month.
The annual charge of 0.15% of the value of your investments is about as low a cost as you can hope to find anywhere. There is a minimum charge of £1 per month; however, not many low-cost platforms of this nature will provide access to a LISA.
There are no trading fees for buying and selling UK stocks; however, when you invest in funds, there will be an annual fee for the underlying fund, depending on the fund you select.
To give you an indication of how Dodl stacks up against other platforms, I have included the following table:
Investment ISA with…
Monthly subscription
Annual % charge
How it works out for a £10,000 investment ISA
(monthly / annually)
Dodl
Nope
0.15% (min £1 per month)
£1.25 / £15
Freetrade
£3
Nope
£3 / £36
Moneybox
£1
0.45%
£4.75 / £57
Nutmeg
Nope
0.45% – 0.75%
£5 / £60
Vanguard
Nope
0.15%
£1.25 / £15
Wombat
£1
0.10%
£1.83 / £22
There are no withdrawal or deposit fees to contend with at Dodl making the Dodl platform a very competitive provider.
Who is Dodl suitable for?
Anyone who likes to buy and sell stocks regularly will definitely benefit from commission-free trading, however, you would need to be comfortable with the limited range of investments on offer. That being said, this really is a very low-cost proposition, even beating AJ Bell's main investment platform in cost.
As one of the more established platforms, it's easy to see where AJ Bell's target audience lies with Dodl. They have successfully bridged the gap, providing a cheaper option for young investors.
Useful Information
This section contains useful information to make your experience at Dodl as seamless as possible.
How do I contact Dodl?
The best way to contact Dodl is by clicking on the live chat button on their website or from within the app. Alternatively, you can email them at [email protected]
How do I withdraw money from my Dodl savings account?
Before you attempt to withdraw your money, you should take a moment to consider that investing is recommended for a minimum term of 5 years. Should your investments suffer a loss, this is only a permanent loss once you sell. It is always best to ride out any volatility in the marketplace before you attempt a withdrawal. However, if you would still like to withdraw, then you simply need to log in and head to the section that reads 'Withdraw Cash'.
How do I close my account at Dodl?
Simply email the support team at [email protected] and explain that you would like to withdraw your money.
Does Dodl provide access to overseas shares?
Yes, in addition to UK shares, Dodl offers US shares and a range of overseas funds.
Dodl FAQs
Is Dodl any good?
Yes, whilst there are other platforms that are similar to Dodl, I believe AJ Bell may have stumbled across the perfect mix of simplicity and cost-effectiveness with the launch of their new app. The mix of assets may seem limiting for some, however, I believe new customers will appreciate the simplistic range of investment opportunities and Dodl has already indicated that they will be adding more stocks shortly.
How long does it take to withdraw money from Dodl?
It can take up to five working days for your withdrawn funds to appear in your bank account, which is fairly standard.
Is my money safe with Dodl?
Despite being a new platform, being owned by AJ Bell places Dodl in a very strong position in terms of financial backing. In the past year alone, AJ Bell has reported an increase of 30% in customer numbers, with net inflows up by 50% to £6.4bn. For this reason, I can see no issue with safety where Dodl is concerned.
Most recent reviews:
Easy straight forward way to invest. Not very good at saving but using this ap allows you to put something away for the future and adds a bit of interest. Direct debit really easy and link to ISA
Likes
Fees
Account opening
Deposit and withdrawal
Customer service
please do not go anywhere near this platform. The customer service is appalling, as is the complaints handling team. Navigation around the app is clunky and not intuitive at all. Much better platforms out there with the same fee schedule, let's not even mention the returns at the moment. Expected so much more from AJ Bell, please stay clear unless you are seduced by a silly furry animal waving at you. ( Clearly I was )
If I could I would give zero stars.
Dislikes
Account opening
Deposit and withdrawal
Customer service
It has been relatively easy to set up and use, so it has been quite fun to invest with. However, the returns haven't been that great, but I plan to keep using it for the long term, so this might improve over time.
See which share tip is making the headlines

Have you considered transferring your pension?

Find the best trading platforms
*Capital at risk