I've taken the time to compare the best online business bank accounts in detail and highlighted the pros and cons of each account, as well as all the associated costs and features, so you can find a smart, convenient business account to suit you.
Online business bank accounts are taking the world by storm as more and more business owners take advantage of their advanced features and tools.
MTD VAT filing
Accounts filing
Bookkeeping included
Best for zero monthly fees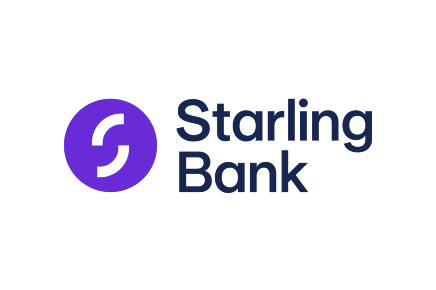 Zero monthly account fees
QuickBooks connection
24/7 UK customer support
Free UK bank transfers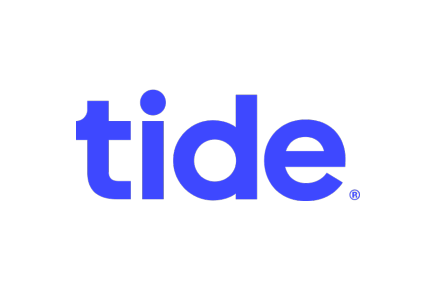 Free card transactions
Instant payment alerts
Direct debits
My best rated online business bank accounts in the UK, November 2023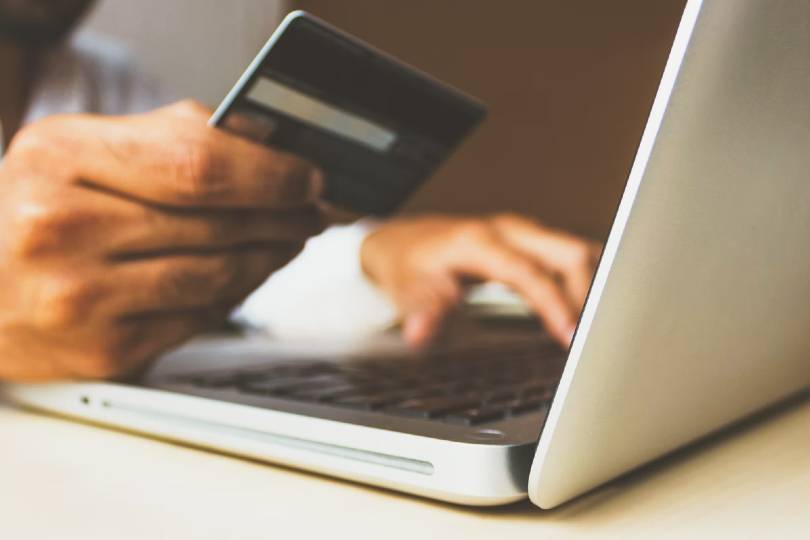 Countingup is the latest fintech business account that comes with bookkeeping, tax, and accounting features designed to meet the needs of sole traders and limited companies with up to two directors.
Countingup's integrated accounting software is included within the price from just £3 per month.
Tiered pricing plans to suit all business needs:
1st tier – £3/month – Total monthly deposits in £0 – £750
2nd tier – £9/month – Total monthly deposits in – £750 – £7,500
3rd tier – £18/month – Total monthly deposits in – £7,500+
Easily identify payments matched to Invoices
Send Invoices straight from the app
Profit and loss, balance sheet and trial balance reports
Forecasting Tool
MTD VAT filing
Accounts Filing
Bookkeeping
Tax estimates
Receipt Capture
Helpful UK-based support
Account transfers in/out 30p
Direct debit out 30p
Foreign Transaction Fees 3% applied to clear transaction
ATM withdrawal £1 per withdrawal
Post Office Cash Load 0.5% (£2 min fee)
PayPoint Cash Load 3%
Replacement Card £5
| Absolute limits | Self-employed | Limited company |
| --- | --- | --- |
| Maximum Account Balance | £60,000 | £400,000 |
| Maximum Mastercard purchase per day | £10,000 | £10,000 |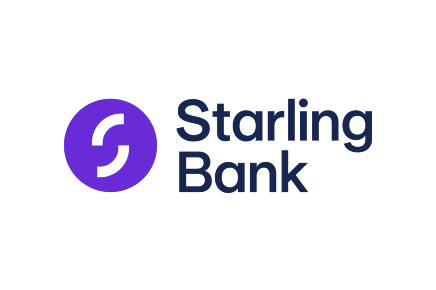 Starling Business Account is one of the best online banks with zero monthly account fees.
Starling have developed a business account that caters to sole traders, limited companies and limited liability partnerships. As is the case with all the accounts they offer, Starling have managed to completely streamline the process of opening an account which should only take you moments.
One of the most appealing features of the Starling Business Account is the zero monthly account fees as well as their free ATM withdrawals. They also provide integration with accounting software QuickBooks, Xero, and FreeAgent and allow you to quickly snap your receipts for easy storage and filing.
Starling is a fully regulated bank in the UK which means their business account comes with the highest levels of regulation and protection including Financial Services Compensation Scheme protection up to the value of £85,000.
Should you already have a business account then switching to Starling is completely painless with their current account switch service. Starling can complete all the admin for you including moving ongoing payments, payees you've set up, direct debits and standing orders. They will also ensure any money being paid into your old account is automatically redirected.
The free business account at Starling will provide you with:
No monthly fees
QuickBooks, Xero or FreeAgent connection
24/7 UK customer support
Instant notifications
Free UK bank transfers
Free electronic payments
Complete switching service from your current provider
In-app depositing of cheques up to the value of £500
US dollar and Euro accounts available for overseas trading
Free use of the card abroad
Insights into your spending and outgoings
FSCS cover to the value of £85,000
For an additional £7 per month you can upgrade to the following features:
Instant invoicing and auto matching
Automated expenses and bookkeeping
MTD compliant VAT submissions
Tax estimation for sole traders
Bill upload and payment scheduling
Starling Bank table of fees:
Account
Monthly Fee
Additional Features
Original business account
FREE
NA
The Business Toolkit
£7

Invoicing tools

HMRC tax calculation

Record and submit VAT return

Euro business account
£2

Exchange and hold Euro

Local account details

USD business account
£5

Exchange and hold dollars

Local account details
What to consider about Starling Bank business account
Cash deposits made at the Post Office will levvie a 0.3% fee with a minimum of £3
Evidence of trading activities must be provided in order to open an account successfully
Business overdraft has been suspended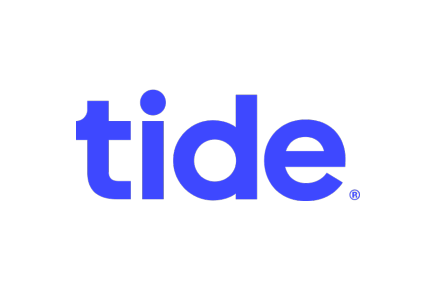 Tide is a dedicated business bank account offering free business banking that is perfect for small businesses and sole traders. Whilst Tide do have upgraded account options that come with a monthly fee, the free version is still packed with useful features and comes with a full UK sort code and account number, despite not being a regulated business account.
Tide is one of the easiest business bank accounts to open with no credit checks or paperwork required and for those that find managing their banking fiddly on their smartphone, with Tide everything can also be done on your desktop.
With a Tide business bank account, you get a business Mastercard, allowing you to conduct free purchases both at home and abroad.
Should you wish to register your company with Companies House, Tide also provide this service
for free.
Features of Tide Bank I like, include:
Free card transactions
Instant payment alerts
Direct debits
Scheduled payments
Statements
Accounting integration with software such as Xero and Free Agent
Instant invoice payment and creation
Easy to manage limits
Apple Pay
Ability to freeze and unfreeze your card within the app
Digitally upload and store receipts to manage expenses
Multiple accounts available
Company expense cards
Desktop access
Business loans
Account
Monthly Fee
Additional Features
Business Account
FREE
NA
Tide Plus
£9.99

Free expense card

20 free transfers

Priority support

Tide Cashback
£49.99

3 free expense cards

150 free transfers

Dedicated account manager

0.5% cashback with your Tide card
What to consider with Tide:
Tide is not a regulated bank
No free UK transfers
Charges for deposits and withdrawals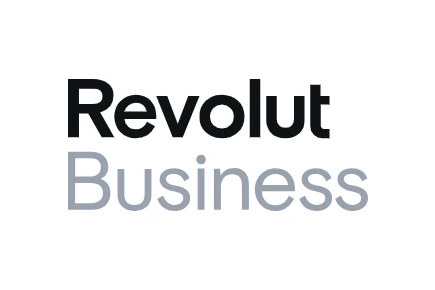 With Revolut business you can open a free basic account if you are a small business with few transactions. Additional fees will apply for more transactions.
Revolut has more than four million customers across the globe, allowing business account holders to hold, receive, and exchange over 29 currencies.
There are currently 500,000+ customers on Revolut Business and you can spend in over 150 currencies at the interbank exchange rate which is as good as you will find.
Within the Revolut business bank account you can track expenses, set up teams and permissions and accept online card payments easily.
Features of the Revolut Business account I like, include:
Multi-currency cards
Fast payments which cost less when conducting international payments
Payment approval so you can approve all payments before they are processed
Bulk payments of up to 1,000 payments with a single click
Integrations with accountancy software including Xero, Zoho, and Sage
Partner discounts
Priority support 24/7
Revolut Business accounts table of fees:
Account
Monthly Fee
Additional Features
Basic Account
FREE
Unlimited team members
Grow
£25

10 free international payments

Free metal card

100 free local payments

£10k of free FX at interbank rate

Scale
£100

50 free international payments

1000 free local payments

2 free metal cards

£50k of free FX at interbank rate

Custom
On application
Custom made plan
Consider these points with Revolut Business
No FSCS protection
No option for paying in cash or cheques
No overdraft facility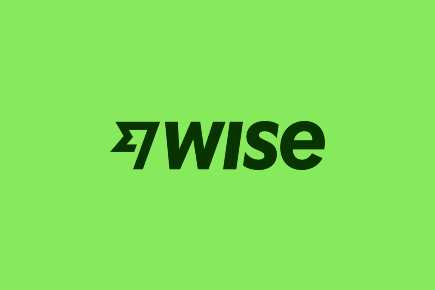 Wise are currently the biggest money transfer service in the UK, transferring over $6 billion every month in foreign exchange and saving individuals and businesses $3 million in hidden fees every day. Wise work out 19 times cheaper than Paypal to transfer money to over 80 countries. Depending on where you are sending money, international payments can be instant.
Wise also offer integration with accounting software Xero and offer business account holders employee debit cards, bulk payments, direct debits and volume discounts.
One of the things that make Wise stand out from the crowd is the recent launch of Assets. With Assets, business customers can choose how their money is held, potentially earning a return on any funds held within their Wise account across 54 currencies. Within Assets, Wise customers can earn a return by investing in stocks, whilst retaining instant access to the majority of their money with the ability to spend and send money as and when they need it.
With a Wise business current account, you get everything you need for international banking including a sort code, IBAN, routing number and more.
Features of Wise I like, include:
Batch payments tool
Hold multiple currencies
Accountancy integrations
Ability to add team members
Option to add multiple cards to account
Direct debits
Assets
The following fees apply to a Wise business account:
Replacement debit card: £3
Spend in currencies in your account: FREE
Convert a currency using your card: 0.33%-3.56%
ATM withdrawals up to £200 / 30 days: FREE
ATM withdrawals over £200 / 30 days: 2%
Not FSCS protected
Monthly fee for the Plus, Premium and Metal accounts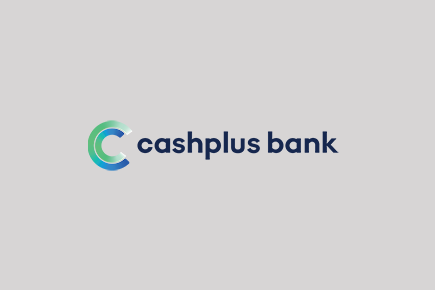 Cashplus bank is one of the best online banks if you think you may need to borrow money to support your business.
Cashplus are a fully fledged UK Bank, and as such are now able to offer additional financial services including cash advances up to £15,000.
Cashplus were a 2021 finalist at the British Bank Awards and there are currently no credit checks required when you open a business account.
The disadvantage of Cashplus is the annual fee of £69, however, we've managed to secure your first year free should you sign up to Cashplus Bank Business.
Features of Cashplus Business Bank I like, include:
Business Mastercard
Additional employee cards – up to 20 cards available for multi user access
Centralised account management for tracking expenses and blocking transactions
Spending insights
Download Statements for improved tax reporting and record keeping
Business cash advance up to £15,000
iDraft – a fixed credit limit attached to your business current account with a limit of £2,000
1% cashback on all card spends
Integrated with leading accounting software
FSCS protection
Cashplus Bank Business has the following fee:
Annual Fee: £69
Additional card: £5.95
Bank transfers: Free for first three, 99p thereafter
ATM withdrawals: £2
Cash deposits: Free up to £1,000 per month
To consider with Cashplus Bank:
With an annual fee and charges for ATM withdrawals and bank transfers, this is not the most cost effective option available.
What is a business bank account?
A business bank account will provide a means for you to keep your business accounts separate from your personal accounts. This allows for easier and more accurate tracking of cash balances, expenses, payroll, money owed to the business and creditors that you owe money to.
Online business bank accounts are now becoming mainstream, largely due to their cost-effective nature and plethora of tools and features to help streamline your business accounts. Many of the best business bank accounts online will include integration with accounting software and if your business crosses any borders then switching to online banking can save you a significant amount in fees and exchange rates.
Requirements for opening a business account
The process of opening a business account varies from that of a personal account and you will need a few more details about your business to hand such as your expected yearly turnover and evidence of your trading activities.
The difference between a business account and personal bank accounts
A business bank account is designed to hold and manage the money that is generated solely from your business. It allows you to conduct your everyday business transactions such as payroll, purchasing materials and paying for goods and services. Conversely, a personal bank account is for personal finances.
Often the tools, features, and charges will differ between a business bank account and a personal bank account, although this can vary from one provider to another.
How to choose the best business bank accounts for you
There are a good variety of business current accounts available and whilst it may seem obvious to apply for a business bank account at the same establishment where you hold your personal bank account, this isn't always the best choice. When deciding on an account taking into account the following:
Account fees: Whilst many online business bank accounts offer a free banking period for basic services, you should check that the tools available are sufficient and consider whether you will need to upgrade to a business bank account with a monthly account fee.
Operational fees: Consider your usage of the account and any business bank account fees that you may be subjected to including cash withdrawals, paying in fees, transfer fees, ATM fees, and any other associated costs. Should you require accounting help, check the provider is offering free accounting software.
Overdraft: If there is a possibility that you may require overdraft facilities then check the provider you are considering has this option.
Business loan: Not many of the online business bank account providers will offer business loans. Starling usually has one subject to application, however, this has been suspended at the time of this article. Cashplus offer a loan and are worth consideration if this is a priority for your business.
Interest: Very few of the online banks offering a business bank account will offer interest on the funds held in your account. This is a disadvantage if you are in the black and are looking to grow your funds. In this instance, you may want to consider Wise Assets, which offers the opportunity to invest funds held in your business current account which you can access as normal. Alternatively, consider a business bank account that also gives you access to a savings account with interest.
Paying in tools: Are you likely to need to pay in a lot of cash and or cheques? Ensure you check the charges, and level of convenience as unlike traditional banks, online banks do not have physical branches. Many will allow you to pay into your account at a Post Office or paying in-service, and some, like Starling, have the facility to pay in cheques using your phone camera.
Features: Ensure you have considered the features and tools that will benefit your business. You may need separate pockets for tax funds, or the ability to store and categorise your receipts within the app.
Who must have a business account?
If you have a limited company then it is your legal obligation to have a business account as your business finances must be kept separate from your personal finances.
Should a sole trader consider a business account?
As a sole trader, you are under no legal obligation to have a business account however, a business account can be useful for anyone including sole traders and freelancers as business bank accounts work to keep finances separate and make for easier tax returns. A small business bank account can help to manage business finance and free up your time for running the business.
What is the current account switch guarantee?
If your new bank is offering the current account switch guarantee, this means they are offering to take care of all admin involved in switching over your account from your old provider, to your new provider. This includes moving your balance and switching your payments.
Is it possible to open a business bank account with bad credit?
Bad credit can make opening a business account more problematic and you may not always get the choice you may have otherwise. However, there are business account providers that will allow you to open an account without a credit check, such as Tide.
Do traditional banks offer online and mobile banking for business?
Yes, many high street banks will offer online and mobile business banking services including Royal Bank of Scotland and Co operative bank. However, there will be associated costs, and you may not get access to the same features found at the challenger banks.
Which is the best online business bank account for startups?
In my opinion, one of the best online business bank accounts for startups has to be Starling Bank. Starling offer free business accounts and they are a fully regulated bank, covered by the Financial Services Compensation Scheme (FSCS), unlike Revolut, who are still seeking a full banking licence in the UK.
Online business bank accounts FAQs
I receive a lot of cash payments. Should I switch to an online bank?
Without a physical branch, cash payments can be tricky to pay in, and a lot of online banks will charge you for this service. A service like Starling will allow you to deposit cash for free at any Post Office up to a maximum of £5,000, however Wise are unable to accept cash deposits at all.
Therefore, it is worth checking if the bank you are considering is offering cash payments.
Can I open a business bank account online in the UK?
Yes, with the challenger banks listed above, opening a business bank account is almost always done exclusively online. You will need some details about your business such as business income, as well as personal ID.
See which share tip is making the headlines

Have you considered transferring your pension?

Find the best trading platforms
*Capital at risk