Looking at how to invest £1,000? A thousand pounds is a decent sum of money with which to start your investment journey. It will allow for a reasonable rate of growth before fees start to eat away at your potential gains. However, there are many pitfalls to avoid when investing your cash and in order to maximise on your returns, it is advisable to conduct as much research as possible. You might also consider an independent financial advisor if you have a considerably larger sum to invest.
In this guide on how to invest 1,000 pounds, I've done the leg work for you, comparing fees, historical returns, products and providers in order to provide you with the best possible solutions as well as an idea of how you can expect your money to grow.
Of course, what works for one person, is not always the best option for another, so below I have detailed the various options to suit individuals, depending on your stage in life, and how much access you require to the funds in question.
Start investing with £1
Ethical investments available
Choose an investment style that's right for you
As with all investing, your money is at risk. The value of your portfolio can go down as well as up and you could get back less than you put in. The tax treatment of your investment will depend on your individual circumstances and may change in the future. You should seek financial advice if you are unsure about investing.
Get a Free share worth between £3 to £200
Just open an account and fund with as little as £2
Stocks and shares ISA account is only £3 per month
Commission-free ETF investing
Platform Fee: £0 for DIY Portfolio
With investment, your capital is at risk. This could mean the value of your investments goes down as well as up.
Minimum deposit £0
Fees – £9.99 a month + £7.99 per trade
Good investment app for DIY Investors
As with any investment the value can go down as well as up. Past performance is no indicator of future performance. The tax treatment of ISAs depends on your individual circumstances and may be subject to change in the future.
Lowest cost per trade: £2.95
Platform fee: £0
Get 100 commission free trades use Promocode FIN100-AF
CFDs are complex instruments and come with a high risk of losing money rapidly due to leverage. 71.91% of retail investor accounts lose money due to CFD trading with this provider. You should consider whether you understand how CFDs work and whether you can afford to take the high risk of losing your money.
Start investing with £500
The largest digital wealth manager in the UK
6 Months 0% Portfolio Management Fees
Ready-made portfolios
Annual Fee: 0.28% – 0.95%
Min. Investment: £0
Questions you should ask yourself before you invest £1,000
If you have £1,000 burning a hole in your pocket and want to put it to the best possible use, then you may be looking for the best investment to grow your wealth. There are several considerations to take into account, which I will explore in some detail throughout this article, however, before you even consider investing £1,000, you should ask yourself the following four questions:
Do You Have Any Debt?
The first question to ask yourself is whether you currently have any debt collecting interest. The interest you pay on the debt will often outweigh the gains you could earn from investing your cash. Therefore I always recommend that you pay off any debt before you look to invest.
Can You Afford To Lose Your £1,000?
This may seem like an odd question, no one wants to reduce their capital, however, investing is a risky activity and whilst there are ways to mitigate your risk with a truly diversified portfolio, there is still always a level of risk that remains and the value of your initial investment can do down as well as up. Therefore, you need to ask yourself whether you can afford to lose your money, and if not, you may be better off finding a savings account with a good interest rate. Refer to our guide to Cash ISAs for information on the best interest rates currently available.
How Long Can You Leave The Money Invested?
This is an important question as in order to ride out volatility in the stock market, it is always recommended that you leave your money invested for a minimum of 5 years. Should you require access sooner, then investing may not be for you.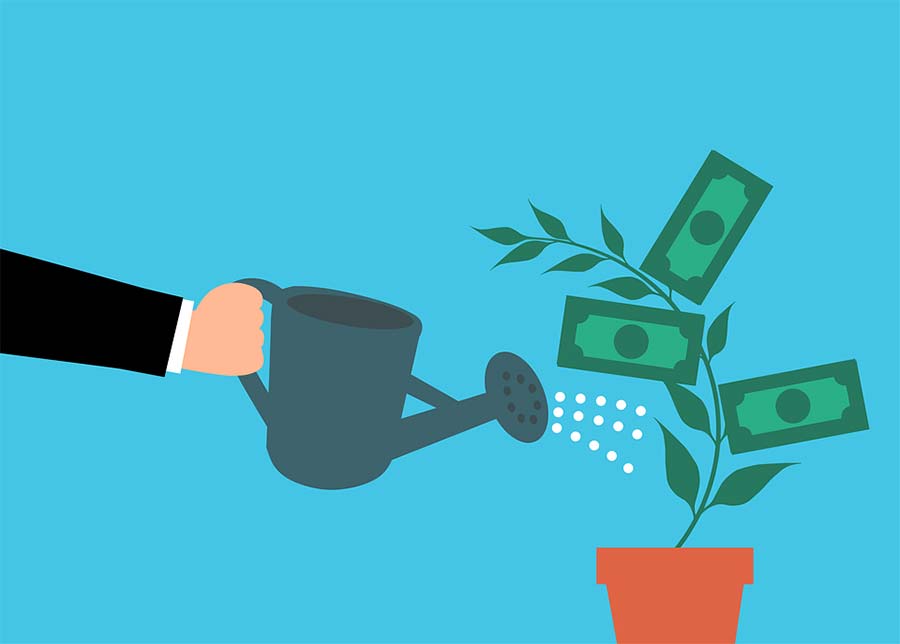 What is Your Investment Objective?
Knowing what you are investing for is the key to picking the right type of investment for you. Are you hoping to buy your first home or save towards your pension? Are you saving up for a holiday or a new car? Establish your long term and short term objectives early on in the process in order to guarantee success.
Best Ways to Invest £1,000
Once you have established that you are ready to start your investment journey, you may be looking for the best or most lucrative investment for your £1,000. There are several vehicles that can help you along your journey and here I have outlined what I perceive to be the best ways to grow your investment.
Provider
Account Type
Cost
Good for
Nutmeg
Lifetime ISA
£9.38 per annum
25% government bonus, low-cost provider, Good selection of funds
Pensionbee
SIPP
£6 to £11 per annum
20% government bonus, low cost, good selection of investment plans
Interactive Investor
SIPP
FREE till July 2021, £10 per month thereafter
20% government bonus, DIY investors
Vanguard
Stocks and Shares ISA
£3.90 per annum
Funds that perform at around +5.87% AR, cost effective
Nutmeg
Stocks and Shares ISA
FREE for the first six months, £9.90 per annum thereafter
Funds perform at an average of +5.6% AR, easy setup
InvestEngine
Stocks and Shares ISA
DIY Portfolio: £0
Managed Portfolio: 0.25% Annual Fee
Welcome bonus, some of the lowest fees around,
easy setup.
Also consider: Your Comprehensive Guide to UK Treasury Bonds
Stocks and Shares Lifetime ISA
A stocks and shares Lifetime ISA would be our first pick for anyone aged between the ages of 18 and 40 who won't need access to their money for the foreseeable future. Lifetime ISAs are designed to help people save to purchase their first home, or alternatively for their retirement. The best thing about them is that they attract a very generous 25% government bonus when you deposit into your Lifetime ISA account. That means your £1,000 would have generated an income of £250 the moment you deposit into your LISA. This is your growth before you have even invested your £1,000 and represents by far the most efficient way to grow your wealth.
However, there are stipulations that you would have to adhere to in order to fully utilise this account. A stocks and shares Lifetime ISA can only be used to purchase your first home, or as a pension fund when you hit the age of 55. Any early withdrawals will incur a penalty.
There are many providers who can offer a stocks and shares Lifetime ISA, however, I have outlined our recommendations below:
Nutmeg: Best Stocks and Shares Lifetime ISA
Nutmeg not only represents excellent value but also provides four investment funds, fully diversified across a range of stocks, bonds, exchange-traded funds (ETFs), industries and countries.
With a starting amount of just £1,000, you would be best to select a provider who charges a percentage fee rather than a fixed fee which could eat away at your gains.
Nutmeg charges 0.75% of the value of your portfolio which would amount to £9.38 for a portfolio of £1,250 (your original £1,000 plus the £250 government bonus).
Read more about the best Lifetime ISAs and who the best providers are.
Self Invested Personal Pension
The next best way to grow your £1,000 quickly is to invest in your future by putting your money into a Self Invested Personal Pension (SIPP). Like the best Lifetime ISAs, depositing your money into a SIPP will attract a government bonus which varies according to your tax bracket. For basic rate taxpayers, your £1,000 contribution into a SIPP will attract an additional £200 from the taxman. This means you have instantly grown your pot to £1,200 before you have even invested the funds. Higher rate taxpayers will earn an additional £400 although this will need to be claimed when you submit your tax return.
There are a number of SIPP providers who I have covered in more detail in my How to Start a Pension Guide, however, below are our top picks for pension providers:
Pensionbee: Best for consolidating pensions
For people who would like to consolidate multiple workplace pensions into one SIPP, I would recommend PensionBee who not only provide a full consolidation service for free but also provide a selection of funds to invest your pension. On a portfolio of £1,200 (your initial deposit of £1,000 plus the £200 government bonus) you can expect to pay between £6 to £11 per annum depending on the plan you select for your investments.
Interactive Investor: Best for flat fee SIPPS
Interactive Investor are waiving their SIPP fee until July 2021 and will charge you £10 per month thereafter. As a flat fee, this will start to eat into your pension pot, however, Interactive Investor is an ideal choice for the DIY investor who would like to take advantage of the huge selection of investment options available at this provider.
An investment ISA may not attract a government bonus, however, they do offer full flexibility when investing and any earnings are tax-free. Investment ISAs have performed well in recent years with an average rate of return of 4.8% for 2017/18 and 4.04% for 2018/19. This means that in your first year you could average a return of £48 increasing your pot to £1,048. Over the course of five years, and given the miracle of compounding, using these average rates of return, your pot could be worth £1,263.81.
Of course, as always with investing, there are no guarantees and the value of your investments can go down as well as up. Below are our top picks for best investment ISA providers: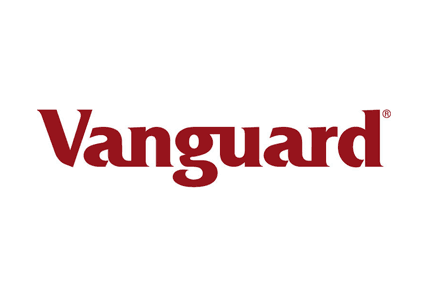 Vanguard: Best for investment ISA
Vanguard gets our top spot for investment ISA if you are investing £1,000 due to how cost-effective they are. The annual account fee here is just 0.15% per annum which is less than half the industry average. They also charge a fund fee that ranges between 0.06% and 0.08%. As an example, their LifeStrategy 40% Equity Fund, with moderate risk, would set you back 0.22%, equal to £2.20, however, this same fund would have made you £58.7 between 1 March 2020 and 28 February 2021.
Nutmeg: No managements fees first 6 months
Nutmeg are currently running a promotion that waives their management fee for your first six months, making them a very cost-effective solution. Their investment portfolios have also experienced a +5.7% AR for the last eight years, outperforming many of their peers. £1,000 invested with Nutmeg's fully managed portfolio would have returned £49 in the last 12 months and cost you only £9.90 for the same period outside of their sign up promotion.
How to Invest £1,000 on the Stock Market
The above providers are both particularly good for their investment funds, which can open up the world of investing to new and inexperienced investors. However, more seasoned investors may want to consider a platform that allows them to conduct trading by selecting their own shares from the FTSE 100 and building their own portfolio. Therefore we have outlined our recommendation for best investment ISA for a 'do it yourself' trader.
Interactive Investor: Best for Stock Market
Interactive Investor have one of the most comprehensive collections of shares to choose from, so you will have no problems building a fully diversified portfolio. Be aware that Interactive Investor require a commitment of £25 a month in investment, however, they do offer the advantage that you can drip feed your money into the stock market in order to mitigate your risk.
Other Smart Ways to Invest £1,000
If investing in the stock market isn't for you, then don't worry, I've got you covered with several other ways you can make the most of £1,000.
Invest in Starting a Side Business
If you have an idea lurking in the back of your head and would love to get it off the ground, then this might be your opportunity. Income from a side business can do wonders for your personal finance and it is often possible to get started with very little investment.
Invest in Your Education
Often the best way to invest £1,000 would be to further your education and personal development. This can lead to an immediate and long-lasting return on your investment as well as a welcome boost to your career.
Is it safer to put my £1,000 straight into a savings account?
Yes, if safety is your number one goal, then a savings account will guarantee that you will get back what you put in. However, I haven't recommended this course of action within this article as with interest rates at such an all time low, your money will actually fail to keep up with inflation and will end up losing value over time.
This is why I recommend that you invest your money. Whilst investing does carry some level of risk, there is always the option to select a cautious portfolio where the provider has taken steps to mitigate your exposure to risk.
Should you still not want to invest due to the associated risks, then please refer to my Guide to the Best Cash ISAs to discover where you can find the best rates available for your cash.
Please be aware that whilst I have taken every measure to ensure that the information within this article is accurate, this cannot be considered financial advice and should you require advice for your unique situation, you would be best to seek the services of a financial advisor.
FAQs about investing £1000
What is the best way to invest £1,000 for a millennial
If you have yet to buy your own home then definitely open a Lifetime ISA and start saving towards that. If you never use that money to purchase a property, you will still have a nice little pot saved towards your pension.
What are the best ways to invest £1,000 for a boomer?
If you are over the age of 40, then get your £1,000 put straight into a SIPP in order to trigger the tax benefits and grow your retirement fund.
See which share tip is making the headlines

Have you considered transferring your pension?

Find the best trading platforms
*Capital at risk