Coinrule is a trading assistant that automatically applies a pre-determined set of rules to automatically conduct trades with the express intention of helping all levels of experience compete with professional algorithmic traders and hedge funds.
Successfully trading cryptocurrency involves buying a coin at one price, with the intention of selling it later at an inflated price. However, there are many factors that can influence the success of this metric and more people lose money trading crypto than make a profit. In addition, trading has evolved into a more complicated affair, with derivatives and volatility further adding to the complexity of each trade.
But what if there was an algorithm that could help you time the market and make smart decisions that could ultimately positively affect your outcomes? Coinrule was launched in 2018 to automatically apply a set of trading strategies and execute them on your behalf. It aims to bridge the gap between professional and novice investors in a palatable way that can be utilised by all traders, regardless of experience.
In my detailed Coinrule review, I've checked out all the features on offer, as well as the costs, usability, and overall service so you can make an informed decision as to whether Coinrule is a good option to elevate your cryptocurrency trading to the next level and whether Coinbase is is a contender among automated trading platforms.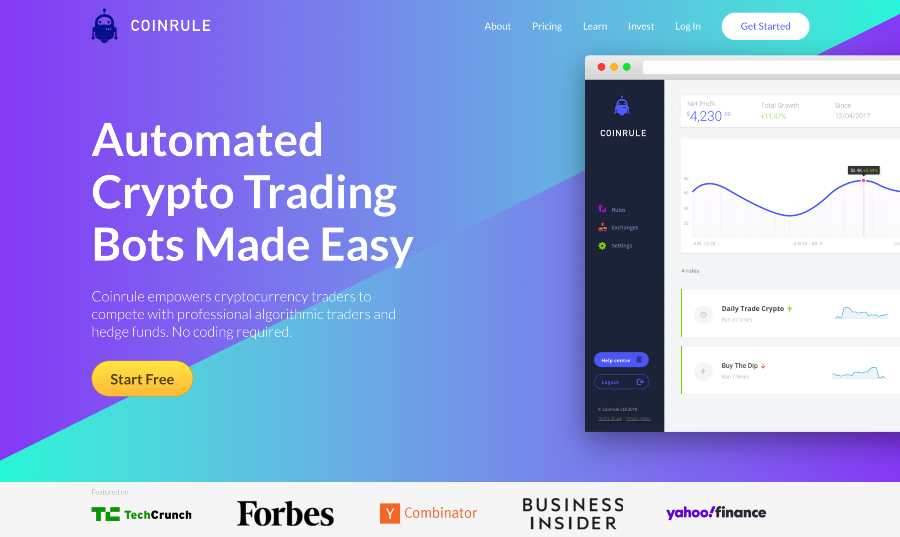 Who are Coinrule?
Coinrule is a trading bot that automatically executes specific trading rules as determined by you, with little to no real-time activity on your part. It has been formulated with both novice traders and professionals in mind, with a wide variety of tools to suit all levels of experience.
Who owns Coinrule?
Coinrule was founded by entrepreneurs Gabriel Musella, CEO, Oleg Giberstein, COO and Zdenek Hofler, CTO. To date, they have raised £3.5 million in funding from a total of 17 investors including the likes of Robin Bade and Stelios Gerogiannakis.
Coinrule product range overview
Coinrule provide a selection of over 150 built-in rules designed to enhance your trading strategy as well as the ability to create your own rules. In addition, the free demo account provides scope for testing your templates before risking any of your personal funds.
The people behind the Coinrule innovation have referred to the platform as a 'Lego toolbox' for the technical trading of cryptocurrency including the ability to create and configure your own rules or use one of the well thought out, ready-made templates available.
Simply put, the software links to your cryptocurrency exchange and then executes trades based on a set of rules that you have identified.
This relies on the 'If This Then That' model, whereby users are able to stipulate a set of actions to be carried out when specific conditions have been met. Coinrule have focused on providing beginners with access to advanced trading tools on an interface where traders can track the performance of their investments in real-time.
Coinrule allow users to formulate their own set of rules using the 'If/Then' metric or alternatively utilise templates with a predetermined set of rules.
This makes setting rules achievable for both experienced investors and novice traders.
Using the 'If/Then' model rules are fairly straightforward to produce. Whilst the user experience is fairly straightforward, you will require a basic knowledge of some of the factors that may positively or negatively affect your outcomes as it is down to the user to select the rules.
Within the demo account, you can make tweaks to any rules you build in order to improve results. In addition, rules can be back tested in order to provide information on how they would have performed historically. As with any investment or trade, looking at historical data should not be used as an indication of future results as this will depend on future fluctuations that can not be predicted.
The strategies that can be created in the rules seem fairly unlimited with an excellent range of protections that can be put in place in order to limit losses. These rules can be run across multiple coins simultaneously increasing the user's chances of tapping into market opportunities.
If you are a complete novice, you may find it more helpful to select one of the templates provided. Whilst there are over 150 to choose from, they can only be unlocked according to the plan you have selected, with more templates being available on the upgraded plans.
The templates include strategies such as take profit, re-buy, buy the dips, stop losses, Golden Cross Trading, Range trading and trend following to name a few so you will need to be familiar with this terminology. However, there is no coding required to set up these strategies.
The demo exchange is an excellent offering, allowing users to modify and tweak their rules in a real market environment before risking any of their own funds.
The demo option at Coinrule allows you to implement trading rules without any risk to your personal funds. It simulates what would happen should your rules be paper traded on the Binance exchange using virtual funds.
This is a great feature that can help new users test trading strategies however, I would recommend you read how the demo account works in the blog section of the website in order to get the most out of this feature as it can be tricky to navigate.
You can set 2 rules with the free demo account which will be implemented on your free 10 BTC and 100 ETH of virtual funds. Setting up your rules and activating them on the demo platform can be done in minutes.
Coinrule have successfully produced a platform that is easy to use with a clear layout and fluid navigation.
The lack of jargon and concise layout of the platform makes it a breeze to use. Rarely do I encounter a platform who have successfully managed to declutter and simplify its interface to this degree.
From the dashboard, you can view the rules you have in place as well as your balance on any connected exchanges. There is the option to pause live rules and restart them with a simple click. Keeping an eye on the returns of all your trades as well as the balance of your portfolio is refreshingly simple.
The main menu on the left-hand side of the interface has just three options:
Rules: This is the area where you can view the rules you have created,  the performance of each rule and the ability to pause or resume a rule.
Exchanges: This is where you can access all the platforms that you can connect to your Coinrule account, including balances of platforms that have previously been linked.
Settings: This is where you can customise some of the features available, depending on which plan you have. Notifications, technical indicators, base currency, limit orders, market caps, and trade history are just some of the features you can access here.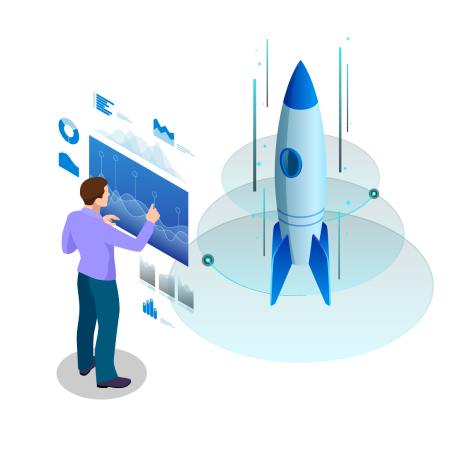 Coinrule connected exchanges
Most of the popular exchanges are represented in this list with more exchanges being added in the future.
Coinbase is constantly updating the number of trading platforms from where you can apply your automated trading rules. Should your current platform not appear on this list, there is nothing to stop you from opening up a new account with one of the platforms listed in order to take advantage of Coinrule's automated trading services.
Binance
Binance US
HitBTC
Okex
Poloniex
Liquid
Coinrule customer service review
Coinrule have a live chat function on the platform interface which claims to have queries answered within 6 hours. My own experience was a lot quicker than this. In addition, you can reach out over email or via one of Coinrule's social media channels.
Coinrule successfully make you feel supported with a whole host of useful articles in their knowledge centre. These include subjects like how to use the demo account or how to set up a rule. Whilst the live chat isn't instant, they will send a response to your email and response times during my test were much quicker than anticipated.
Coinrule education and resources
Coinrule have an excellent knowledge base, blog, and FAQ section on their website, as well as an informative Youtube channel which is full of tips and tricks to help get you started.
However, there is a distinct lack of technical indicators for more proactive traders.
The knowledge base has a good range of useful articles, covering topics such as how to get started, the trading academy, exchange guidelines, trading 101, example strategies, and master trading view which includes automated trading with candlestick patterns and other advanced topics. I would definitely recommend you take the time to read some of these articles in order to get the most out of your Coinrule experience.
Whilst the articles on their blog are full of useful information, I was disappointed by the general lack of technical indicators. Technical indicators are a mathematical formula which can provide a great insight into an assets market trend. This can help predict movements in price and is a valuable resource.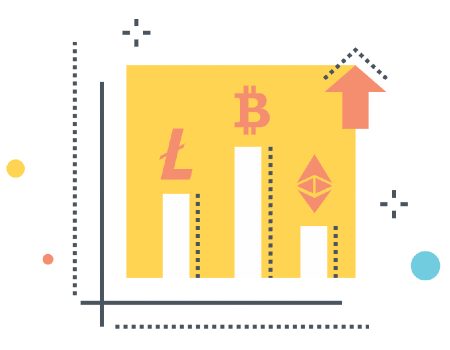 Coinrule opening an account
Opening an account on Coinrule takes mere moments with very little information required in order to start using the demo account immediately.
This is one of the most straightforward account opening processes that I have encountered. To sign up simply enter your email address and create a password. You will then be prompted to verify your email by entering the code sent and you are done.
This can also be completed using your Google or Facebook account.
Connecting to an exchange
In order to start using Coinrule to place actual trades on your behalf, you will need to connect it to an exchange where you already have a trading account. Make sure the exchange you use is supported by Coinrule, or alternatively open a new account with one of Coinrule's supported exchanges.
Follow these steps to add your chosen exchange:
Log on to your exchange and select API Management and create a new API key
Disable the ability to withdraw funds from your exchange
Copy both the API key and secret key
Return to the Coinrule interface
Click the 'Add Exchange' tab
Pick one of the 12 exchanges currently linked
Enter the two keys you copied from your exchange
Click 'Connect'
Creating your first rule
Should you decide to give the ready-made trading templates a miss and create your own rule from scratch then there are over 7000 different strategies that you can use to build your rule.
Creating more advanced rules is done using operators. There are currently four operators which include:
Then Operator – using multiple strategies that are executed when a predetermined condition is met.
Any Time Operator – enabling the random execution of a single rule as soon as the condition for that strategy is met.
Do Not Operator – a means to control which assets are traded and which are avoided entirely.
Wait Operator – this is intended as protection again bear and bull traps by suspending the execution of a strategy for a predetermined period until a condition is met.
Remember, you always have the option of testing any rules that you create in the demo account. This also provides you with all the actions taken so you can make appropriate adjustments to your rule.
All appropriate safety measures are successfully taken on the Coinrule platform and I could see no cause for alarm.
When it comes to a service of this nature it is vital that your API keys are secure at all times. Coinrule have taken advanced measures in order to protect API private keys including keeping API data stored separately with AES-256 standard encryption. In addition, Coinrule will not accept API keys that grant withdrawal permissions. This helps ensure that funds cannot be removed in the event that other security measures are breached.
A further layer of security is provided by Cloudflare to prevent security breaches and cyber-attacks.
Coinrule have four pricing plans to suit different trading needs. They also offer a free version of the platform for low volume traders.
Coinrule are currently offering up to 25% off its annual plans.
There are four main plans to choose from, each one providing access to a set number of demo rules, live rules, template strategies, and connecting exchanges.
|   | Starter | Hobbyist | Trader | Pro |
| --- | --- | --- | --- | --- |
| Monthly Cost | FREE | $29.99 | $59.99 | $449.99 |
| Live Rules | 2 | 7 | 15 | 50 |
| Demo Rules | 2 | 7 | 15 | 50 |
| Template Strategies | 7 | 40 | Unlimited | Unlimited |
| Connect Exchanges | 1 | 2 | 3 | Unlimited |
| Monthly Trade Volume | $3k | $300k | $3 Million | Unlimited |
| Leverage Strategies | No | Yes | Yes | Yes |
| Live Telegram Notifications | No | Yes | Yes | Yes |
| Text Notifications | No | No | No | Yes |
| Trader Community Access | No | Yes | Yes | Yes |
| Advanced Indicators and Operators | No | Yes | Yes | Yes |
| One to One Training Sessions | No | No | Yes | Yes |
| Trading View Integration | No | No | Yes | Yes |
| Ultra-Fast Execution | No | No | No | Yes |
| Dedicated Server | No | No | No | Yes |
This represents the total you will have to pay for using this platform. There are no other fees or associated costs.
Who is Coinrule suitable for?
Whilst there are a number of trading bots available online, Coinrule have managed to provide such a clean interface that they are a strong contender for beginners. In addition, Coinrule further support beginners with its unlimited template strategies.
However, there is a lot that the Coinrule crypto trading bot provides for more experienced traders especially those that are comfortable creating their own rules. Historical testing and the demo account provide a valuable resource for optimising rules and it is easy to keep track of all the trades you make.
Useful Information
This section contains useful information to make your experience at Coinrule as seamless as possible.
How do I contact Coinrule?
During my review, I found the best way to contact Coinrule was via the live chat function on the interface. However, they can also be contacted via the email address [email protected].
Does Coinrule work with Kraken?
Yes, Kraken is one of the 10 cryptocurrency exchanges that you can link to Coinrule in order to utilise the service.
Is Coinrule better than TradeSanta?
There are some key components that might put Coinrule ahead of the race in the automated trading bot space. These include:
Only Coinrule offer a free plan
Coinrule offer trading templates which are more suitable for beginners.
Coinrule supports more crypto exchanges than TradeSanta
Coinrule have a cleaner, easier to use interface
Coinrule FAQs
Is Coinrule any good?
There are a number of factors that make Coinrule stand out among automated crypto trading platforms. Their two outstanding features are the ease of use and the free plan for low volume investors. It certainly performs its ambition of allowing all levels of users to create advanced trading systems with a wide range of portfolio management tools.
Can Coinrule improve my outcomes?
With careful planning and testing, there is every chance that Coinrule could improve outcomes. Certainly, this is a more strategic way to invest in crypto than just buying a coin and holding it.
That being said, cryptocurrency is still a highly volatile asset and one of the riskiest investments available. Therefore, there is still a good chance that you could end up losing some or all of your original investment.
Coinrule Customer reviews
Most recent reviews:
There are no reviews yet. Be the first one to write one.
See which share tip is making the headlines

Have you considered transferring your pension?

Find the best trading platforms
*Capital at risk