I've put together a list of all the best investing apps that are offering free stocks and shares in the UK when you sign up and invest with them. You can get up to £200 from a single platform this way so it is definitely worth considering.
I've personally signed up and triggered all these offers to test the process. It was really quick and easy to get free stocks and shares and there don't appear to be any catches other than some platforms require you to leave your investments for a set period of time before withdrawing.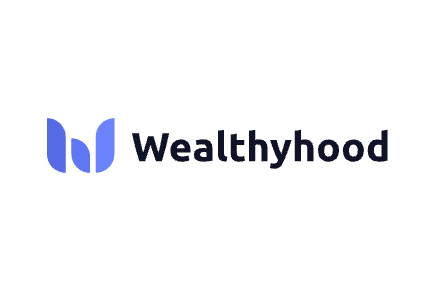 Capital at risk. T&Cs apply.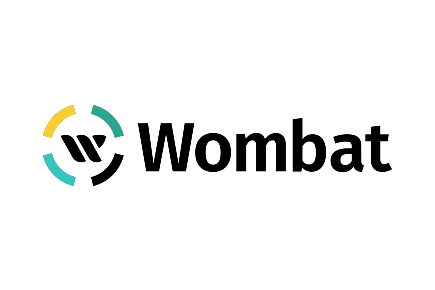 Capital at risk. T&Cs apply.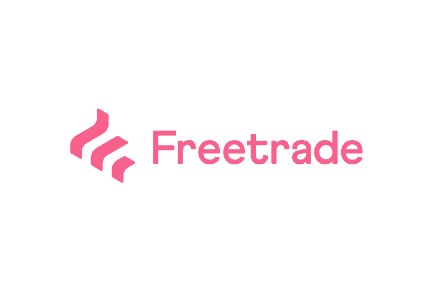 Capital at risk. T&Cs apply.
Below is my latest list of where to get free shares from UK trading apps.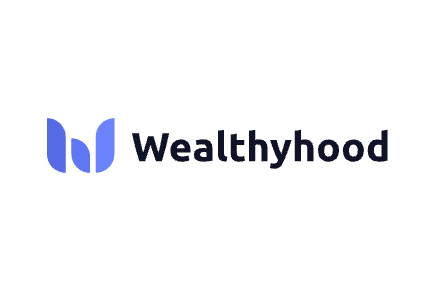 Wealthyhood is a fairly new proposition that has developed an investment app to suit complete beginners who are keen to learn about investing on the job.
During my testing of this app, I found that they had done a decent job of breaking down investment jargon into palatable pieces that were easy to understand.
How to get your free ETF (exchange traded funds) share worth up to £200 at Wealthyhood
This is a referral programme, so by opening an account using our referral link, you will qualify for a free share.
To claim your free ETF share of up to £200 simply follow these steps:
Click on this referral link, open an account with Wealthyhood and fund your account
Create your first portfolio
Make your first investment in your portfolio within 7 days
Your free ETF share will appear in your account within a maximum of 5 days.
You must hold your free share in your account for 60 days before making a withdrawal.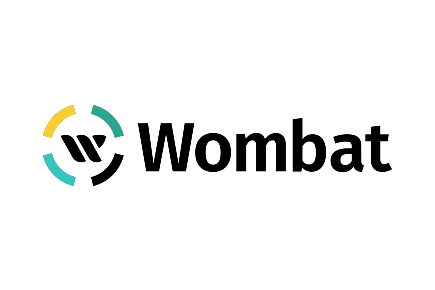 UK based Investment platform Wombat allows you to choose a range of companies to invest in through a number of ETF-themed funds.
You can also build custom portfolios and invest in fractional shares.
Start investing with as little as £10, by selecting a theme based on your interests.
The investment themes have a risk level which is illustrated using chilli icons, which show the level of risk in each investment fund.
How to get your free £10 at Wombat
Wombat will award new customers with £10 free when you open an account.
To claim your free £10 from Wombat simply follow these steps:
Enter your mobile number to download the Wombat app
Complete your registration and upload the necessary ID forms
Open an investment account. Choose from an Instant GIA, or Standard GIA or ISA
You should receive your free £10 in your new Wombat account within 7 days after making your initial deposit.
You must also hold your free £10 in your account for a minimum of 90 days before you can make a withdrawal.
Capital at risk. Tax treatment depends on individual circumstances and is subject to change. T&Cs apply to the £10 offer and cashback.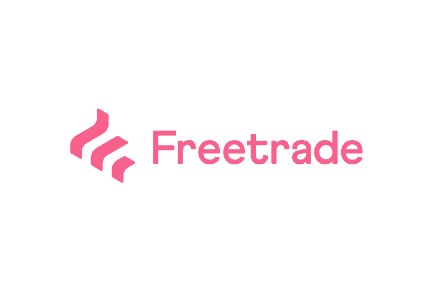 Freetrade have a really easy-to-use trading app that is really well laid out to help novice traders navigate the stock market. The big advantage of Freetrade is that they offer commission-free trading when you buy and sell stocks, and should you be looking to utilise the tax benefits of investing through a Stocks and Shares ISA, Freetrade can offer you this at a really low cost of just £3 per month. With Freetrade you can get a free stock, and avoid all account charges by opening a Freetrade General Investment Account.
Freetrade also boasts over 1000 stocks and EFTs from the London Stock Exchange and the New York Stock Exchange with the option for fractional share dealing.
How to get free shares on Freetrade
How does it work? Your Freetrade free stock will be randomly chosen from a selection of over 90 stocks and the value of your stock will range from £10 to £100. To get your free share at Freetrade, simply complete the following steps:
Go to Freetrade using this Link
Enter your email address when prompted
Download the award-winning Freetrade app
Select which account you wish to open (GIA or stocks and shares ISA) and complete the registration process to open an account
Complete the W 8BEN form which allows you to invest in US stocks
Fund your Freetrade account with as little as £1 and you will receive your free share into your account within 7 to 10 days
Of course, the more expensive free shares are rarer so you are more likely to receive a free share that is at the lower end of the price scale. However, the good news is that you are at liberty to sell your free share and withdraw the proceeds from Freetrade, although you will be required to wait 30 days from the date of receiving your free share before you withdraw it.
Want more free shares from Freetrade? You can get an unlimited number of free shares with your own refer-a-friend code. Simply share your referral code with your friends and family and you will get a free share for every person who funds a new account using your referral code on the Freetrade commission free investing app.
Withdrawal and deposits – FREE
Trading fee – FREE
Minimum Deposit – £1
ISA – £3 per month
Inactivity fee – NONE
App Store rating – 4.5/5
When you invest your capital is at risk, the value of your investments can go down as well as up and you may get back less than what you invest. *Other charges apply. Free share terms and conditions apply. The probability is weighted, so more expensive free shares will be rarer.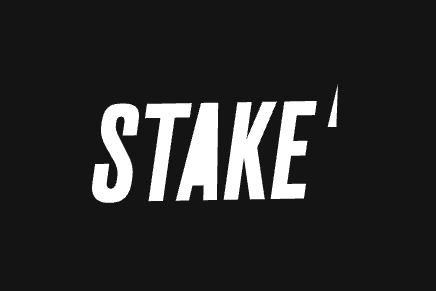 Stake is an Australian-owned investment app that has recently extended its operations into the UK. One of the biggest draws at Stake is their zero commission fees on all stock trading. They currently only offer US stocks and ETFs however, with almost 3,800 stocks and ETFs to choose from, Stake offer more choice for trading in US stocks than any other commission-free investment platform.
Whilst Stake is a low-cost option, all trades are conducted in USD which attracts an FX conversion fee of £2 when you deposit into your Stake account.
How to get your free stock from Stake
For new accounts that sign up using the link above, Stake is offering a free stock in either Nike, GoPro, or Dropbox up to the value of $150. Whilst this is a decent offering, be aware that transfer fees will eat into the value of your free stock. Even customers who wish to transfer in using USD will be charged $5 to do so. To get your free share simply follow these steps:
Sign up using this link
Download the Stake app and register for an investment account
Deposit a minimum of £50 within 24 hours of opening your account
Spin the wheel to win your free share!
Your free share will be deposited into your account within 3 working days and you are free to withdraw your £50 deposit immediately. You are also at liberty to sell your free share immediately and withdraw the cash value after 30 days. However, remember that you may incur charges when converting your funds back to pounds sterling. The value of the share will fluctuate depending on the current share price. However, GoPro would be the least valuable and Nike would be the most valuable share awarded. Should you win the GoPro share, there is a good chance that you will end up out of pocket due to charges and conversion fees.
Trading fee – NONE
Withdrawal fee – $2
Inactivity fee – NONE
Account fee – NONE
Fx Fee – 0.5% on amount deposited
Minimum Deposit – £50
App Store rating – 3.4/5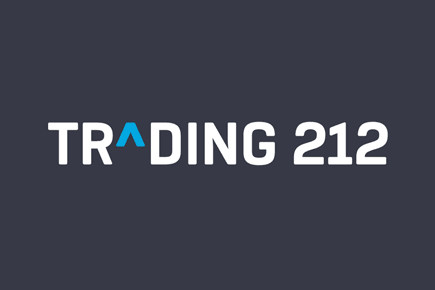 Trading 212 is an excellent option for investors looking for a cost-effective ISA. Here there are no commissions on buying or selling shares and no account fees. You can also access automatic investment features and fractional shares for as little as £1. They also have very low foreign exchange fees.
How to get a free share worth up to 100 EUR at Trading 212
This is a referral programme, so by opening an account using our referral code, you will qualify for a free share.
To claim your free share worth up to 100 EUR simply follow these steps:
Click on this link and open an account with Trading 212
Verify your account
Fund your account with a minimum deposit of £1 within 10 days of opening your account
Your free share will appear in your account after 3 days
Whilst you are at liberty to sell your free shares immediately, you must wait 30 days to withdraw the cash value of your shares.
As with all investments, your capital is at risk. Investments can fall and rise and you may get back less than you invested.
Review free shares on offer. I've highlighted some of the best free shares above and how to get them.
Click on the referral link. See our referral links below or share yours with your friends and family.
Create a new account. You will need to be a new customer and provide ID and national insurance number.
Make the minimum deposit. You'll need to make a minimum deposit before you get a free share.
Follow the terms and conditions. You may need to satisfy certain conditions, like keep your money invested for an amount of time.
Claim your free share. It should be as simple as that.
eToro does not offer free shares as a sign-up bonus at this time, however, they do have a refer-a-friend bonus that rewards you with £50 for every successful referral. There are some qualifying terms to be met, including the following:
You must be a verified account holder
You must have deposited at least $100 USD and opened one or more trades of that value
Your friend must be a new customer
Your friend must complete their registration, deposit at least $100 USD in the first 90 days, and open one or more trades of that value
You can claim this promotion up to 10 times with qualifying friends and family.
Will my free share be subject to tax?
Yes, your free shares in the UK will be subject to capital gains tax just like any other asset however stocks and shares are included in your tax-free personal allowance. The personal allowance is currently £12,500 and includes salaries, pensions, rental income and any income from your stocks and shares. The basic rate of tax is 20% for anything over £12,500. Income above £50,000 will attract tax at the higher tax rate of 40% and anyone earning over £150,001 per annum will be taxed at a rate of 45%.
Conclusion
The promise of free shares in the UK is, in its basic form, a sign up bonus. The value of the stocks you receive are in no way guaranteed and the starting value could go down as well as up depending on fluctuations in the stock market.
The providers above all have their own conditions relating to their offer so if your intention is to withdraw the bonus, then it's important that you understand the terms of the provider in question.
There is nothing to stop you from claiming the bonus from more than one provider. However, be aware of the associated fees and costs which can not only eat into your free stocks but also into your deposited money.
Where possible, we have outlined above the value of the stocks you can expect, as well as the fees for the platform so you can judge for yourself whether the offer is potentially profitable.
Remember, regardless of how much your free share is worth, it is ultimately designed to get you investing on the platform. However, if you are interested in starting your investing journey, the free stock could be a welcome boost to your investment pot.
Before you start investing it is always wise to educate yourself. Investing Reviews have a comprehensive guide on How to Start Investing which can help you get started.
Can I cash in my free shares?
Yes. Once you have met the requirements of the provider who has awarded you the free shares, you are at liberty to sell your assets and withdraw your cash.
How can I trade stocks for free?
Most platforms will come with a trading fee when
you buy and sell stocks
. However, recently some freemium models have made themselves available to the market with zero-commission trading which will allow you to buy and sell stock without incurring any charge. These free trade platforms include: Freetrade, Trading 212 and Stake.
See which share tip is making the headlines

Have you considered transferring your pension?

Find the best trading platforms
*Capital at risk