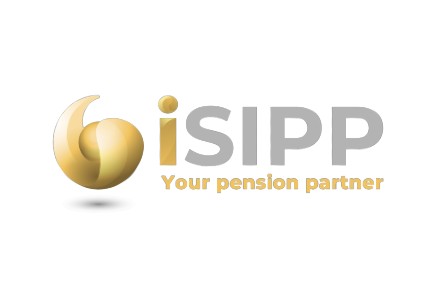 iSIPP is a pension consolidation service that also includes ad-hoc and regular contributions, giving you the control and flexibility to manage your pension from an easy-to-use online platform.
This is a great option for those looking for a wide range of funds, but it can work out slightly more expensive than other options for small pension pots, so in my iSIPP review, I have done a direct comparison of their fees with those of two other online pension providers.
Part of the iPensions Group, iSIPP has been developed to offer a non-advisory pension service for people looking for a more cost-effective solution to saving towards their retirement. This brings two decades of experience managing pensions into an easy-to-use format that provides access to some of the most experienced fund managers in the industry.
iSIPP seeks to offer a range of FCA standard assets to people consolidating and contributing to a pension. This is a digital pension that can be opened and managed online, with enough options to offer complete flexibility on how your pension is invested.
Deposit and Withdrawal:
90%
Markets and Products:
80%
Pros
Great choice of investments
Responsive customer service
Easy to use
Cons
No live chat
Higher cost than some other pension providers
iSIPP is a personal pension provider offering all UK and non-UK residents a completely online pension service.
With iSIPP, you can consolidate your existing pensions into one easy-to-manage online pension, or alternatively set up a completely new pension to contribute to.
iSIPP is part of the iPensions Group which is owned by its shareholders. iPensions Group has over 20 years of experience providing a pension administration service for over 6,000 members with £1.5bn AUA.
Who is iSIPP suitable for?
Whilst just about anyone can benefit from this service, I found iSIPP to be particularly useful for freelancers, contractors, and the self-employed.
The pension track and transfer service would benefit anyone who has changed jobs and could have multiple pensions to consolidate.
iSIPP product range overview
iSIPP does UK pensions and nothing else. They have a good range of investment options to suit most styles which I have gone into in more detail below. They also offer a pension consolidation service.
There are a number of platforms that focus on providing just pensions, such as PensionBee and Penfold, however, where iSIPP differs is that they offer you increased flexibility on how your pension is invested, with both ready-made funds and the chance to build your own portfolio.
Choice
These ready-made pension funds are provided by BlackRock. They aim to keep investing as quick and simple as possible whilst remaining cost-effective.
BlackRock is a world-leading fund manager with a range of MyMap funds made available to iSIPP customers. The MyMap range invests in ETFs (exchange-traded funds) that are risk-weighted and aim to track the performance of stock and bond indices.
These funds are professionally managed in order to achieve the best returns possible for retirement savings, with a view to helping clients meet their retirement goals. There are four of these funds available, with ongoing charges of 0.17%
Create
Here investors have the freedom to pick and choose their own investments from over 100 funds from world-leading fund managers. This makes it easy to diversify your portfolio with a range of risk-weighted funds that include various asset allocations.
With this option, it is up to the investor to do their due diligence on the funds they are considering for their portfolio, to ensure they are making informed decisions. Ongoing charges start at 0.16%.
ESG Fund
The ESG fund (Environmental, Social, and Governance) aims to invest only in companies that align with ESG principles. This fund is also managed by BlackRock with an ongoing charge of 0.17% of your investment value.
Shariah Fund
This is a Shariah-compliant fund, investing in equity and equity-related securities with the aim to deliver excess returns over the Dow Jones Islamic World Index on a rolling 3-5 year basis. The ongoing charge for this fund is 0.55%.
Pension Consolidation
It is widely reported that there are several benefits associated with consolidating multiple pensions into one account. This can include lower fees, better control, and improved visibility of whether you are on track to reach your retirement savings goals.
It is also easier to keep track of your investment performance with all your pensions in one place.
iSIPP customer service review
Sadly live chat is missing, however, you can call and email. When I tested customer service, I found them to be highly responsive.
iSIPP has helpful customer service on hand who can answer any queries you have over the phone or by email. It's important to note that customer service cannot give clients financial advice regarding their pension, but can help enable users to take control of their own pension.
Opening an account is fully digital, quick, and easy. Simply click 'Get Started' on the home page of the website and provide the relevant information. You will need to establish whether you are consolidating existing pensions, or starting a contribution pension as part of the account opening process.
There are some ID checks which need to take place when opening an account. These should be completed within 48 hours and will only require additional documentation should the electronic checks fail.
iSIPP Promotional Code
When opening an account with iSIPP, there is a field asking for a promotional code. If you have one, great. Enter it as your register your account. However, if you don't have an iSIPP promotional code, then feel to leave this field empty and move on to the next question.
iSIPP is the trading name for iPensions Group Limited. iPensions Group are registered in England and Wales and authorised and regulated by the Financial Conduct Authority.
iSIPP is part of a group that boasts a long and lucrative history. All the appropriate security measures have been taken on the platform and I could see no cause for concern when it comes to the safety of the service.
iSIPP has a pension knowledge section on its website which includes helpful articles in addition to news and insights.
The range of articles available covers most topics including the basics of pensions, pension rules, how pension consolidation works, understanding contributions, choosing funds, and details on pensions for the self-employed.
There is also a helpful news and insights section, that covers a range of current topics such as the increase to the annual allowance and how this may affect you.
The two main fees to be aware of outside of the fund management fees are a trust fee of £200 per year and an additional 0.25% platform fee. This fee structure definitely favours large pension pots.
There are no fees for setting up your SIPP, transferring existing pensions into your SIPP, or placing dealing instructions.
The flat fee of £200 makes this a much more cost-effective solution for larger pensions pots. As an example, a pension pot of £10,000 will be charged a total of 2.05% per annum, whereas a pension pot of £100,000 will be charged 0.43%.
2.05% is expensive when compared to other pension providers. As a direct comparison, the same pension pot of £10,000 will cost between 0.50% and 0.95% at PensionBee.
Pension provider fee comparison
| Investment amount | iSIPP | PensionBee | Penfold |
| --- | --- | --- | --- |
| £10,000 | 2.05% pa | 0.50% – 0.95% pa | 0.75% – 0.88% pa |
| £100,000 | 0.43% pa | 0.50% – 0.95% pa | 0.40% – 0.53% pa |
Useful Information
This section contains useful information to make your experience at iSIPP as seamless as possible.
Is it possible to change my funds?
Yes, iSIPP offers a great level of flexibility and users are at liberty to change their investments at any time.
How can I find my existing pensions?
In the event that you are unable to locate an annual statement from your current providers, the government offer a free Pension Tracing Service.
Can I get advice concerning my pension at iSIPP
No. iSIPP does not provide any sort of financial advice to its clients. Those with complex finances should seek the services of a financial advisor.
iSIPP FAQs
Is iSIPP an international pension?
No, iSIPP is not an international pension but has been developed to help UK residents realise their retirement plans with a range of investment options.
Is there a transfer out fee should I decide to move my pension elsewhere?
Yes, there is a transfer out fee of £500 should you decide to change provider. Should you decide to transfer out to a recognised overseas pension scheme, this will attract an additional £500 charge.
Most recent reviews:
There are no reviews yet. Be the first one to write one.
See which share tip is making the headlines

Have you considered transferring your pension?

Find the best trading platforms
*Capital at risk