Important: Goodfolio's investment accounts and associated services are no longer available.
Goodfolio has closed down, and existing customers are asked to sell out of their investment and transfer their funds to an alternative investment platform.
Existing customers should sell down their shares or transfer their shares to another stocks and shares provider, I'd recommend Plus500.
Read my full Plus500 review for more information.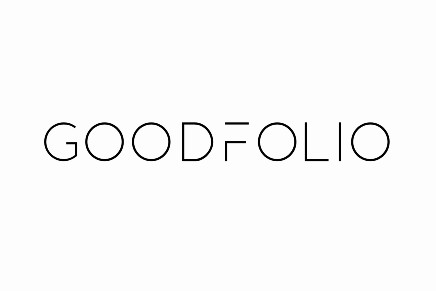 Goodfolio is a new impact-driven investment platform. They provide an array of portfolios to choose from with ethical themes whilst still offering a good return for investors.
This is a great option for those that wish to invest in line with their principles. However, experienced investors will lament the lack of control over their investments.
We can't take you to this site at the moment.
Have you tried Plus500?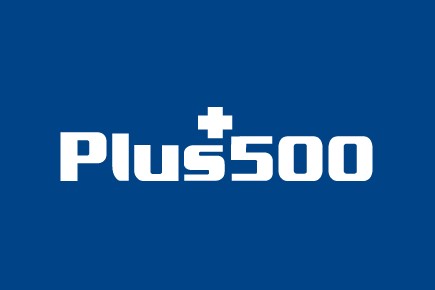 CFDs are complex instruments and come with a high risk of losing money rapidly due to leverage. 81% of retail investor accounts lose money when trading CFDs with this provider. You should consider whether you understand how CFDs work and whether you can afford to take the high risk of losing your money.
Goodfolio are in direct competition with Circa5000, another impact investing platform. Therefore, I have compared the two platforms in my review, looking at pricing, service, and investment options so you can decide which of the two would be best for your investments.
Deposit and Withdrawal:
90%
Markets and Products:
70%
Pros
Good selection of impact-themed ETFs
One transparent fee
Ability to customise your own portfolio
Cons
No option to choose fund according to your risk level
No app available yet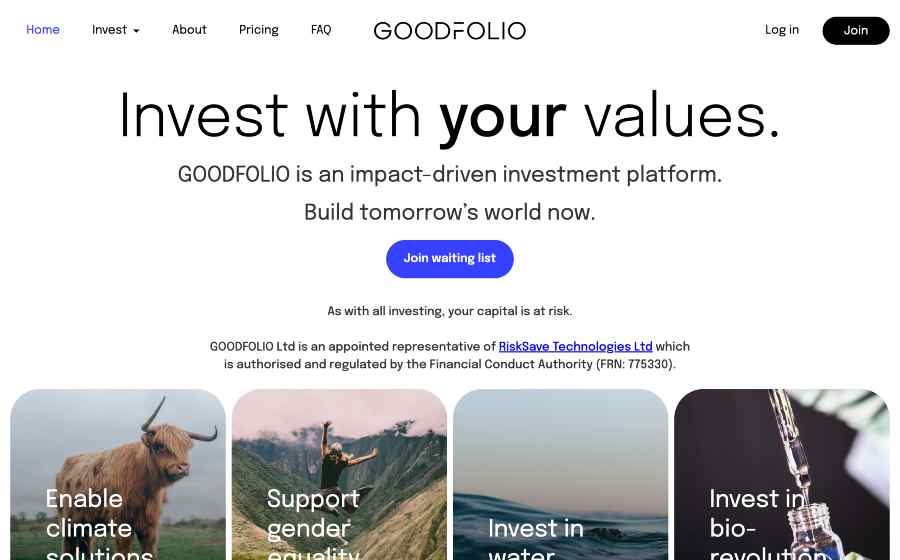 Who are Goodfolio?
Goodfolio are an impact investment platform that plan to offer investors a low-cost way of investing in themes that align with their own principles.
Who owns Goodfolio?
Goodfolio was founded by Omid Pakseresht who was also the founder of TransferGuru. It is currently undergoing a Seedrs round which has exceeded the original target by 199%.
Goodfolio product range overview
Goodfolio offers access to 29 ETFs including the recent addition of fixed income ETFs. The funds are categorised into bio, climate, gender or water. They have already secured a stocks and shares ISA and a General Investment Account with plans to introduce a Junior ISA and pension account in the future.
Goodfolio have aimed to provide investors with the tools to build a custom portfolio in less than 10 minutes using their screened and categorised list of impact funds. To help you achieve this, Goodfolio have provided an excellent amount of resources on each of the funds in question including past performance and a full breakdown of the companies it contains.
Climate Solutions
These give investors exposure to companies that offer products and services that avoid CO2 emissions and develop and apply solutions to the current climate crisis.
There are three funds available in this category, ranging in charges from 0.18% to 0.65%.
Gender Equality
If gender equality is important to you, then Goodfolio offer the opportunity to invest in companies that have a good gender balance, equal compensation, and equality policies.
There is only one fund in this category that charges 0.2%
Water
This fund provides investors with exposure to companies that are developing the infrastructure to supply water including pipework, pumps and metres as well as water treatment, disinfecting, filtering and desalinising.
There is one fund in this category with a fund charge of 0.6%
Bio Revolution
This gives investors the opportunity to invest in health and healthcare innovation with exposure to companies that are paving the way in advances in genetics and biotechnology.
There is one fund in this category with a fund charge of 0.4%
Goodfolio customer service review
Goodfolio offer customer support via live chat and email. When I tested the email I was answered almost immediately.
Goodfolio opening an account
A spare 5 minutes, your national insurance number, and a government-issued ID is all you need to open an account at Goodfolio. It really couldn't be easier.
Everything about Goodfolio is simple to understand, and the pricing structure is no different. You will pay an annual platform fee of 0.30%.
Investing less than £1000? Then you won't pay any Goodfolio fees.
Investing more than £12,000? Then your cost is reduced to 0.25% per annum.
There are ETF fees, there is no getting away from these regardless of platform. They average at around 0.3% and are clearly displayed alongside the ETF.
Goodfolio vs Circa5000
Foresters Friendly Society provide a service that acts much like a one-stop shop for family finances. They are especially useful for people who have already maxed out their ISA allowance as they offer tax-free alternatives.
|   | Goodfolio | Circa5000 |
| --- | --- | --- |
| Stocks and shares ISA | Yes | Yes |
| General investment account | Yes | Yes |
| Junior ISA | No | Yes |
| Pension | No | Yes – free until April 2023 |
| Subscription fee | £0 | £1 per month |
| Platform fee | 0.30% free for the first £1,000 | 0.45% |
The revised pricing structure at Goodfolio makes them a more cost-effective option. If cost is your main priority then Goodfolio gets the vote.
In addition, Circa5000 are offering a junior ISA and a SIPP, although Goodfolio have already expressed their intention to offer both these.
Who is Goodfolio suitable for?
Goodfolio is suitable for long-term investors looking for a simplified and easy way to invest in a way that aligns with their principles. Experienced investors will find that they have a lack of choice and there is no way to invest in individual stocks.
Useful Information
This section contains useful information to make your experience at Goodfolio as seamless as possible.
How do I contact Goodfolio?
Goodfolio can be emailed on [email protected] or you can use the live chatbutton found on the website.
Goodfolio FAQs
Is Goodfolio any good?
Goodfolio is a good, simple option for anyone looking to invest in their future whilst investing in a better planet. It is also very easy to use, and therefore perfect for
beginners
.
Goodfolio Customer reviews
Most recent reviews:
There are no reviews yet. Be the first one to write one.
See which share tip is making the headlines

Have you considered transferring your pension?

Find the best trading platforms
*Capital at risk