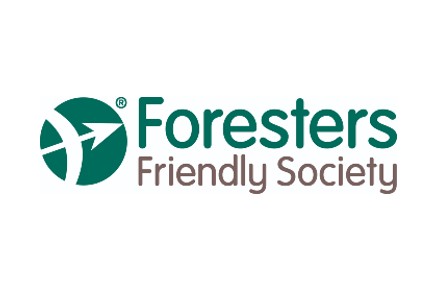 Foresters Friendly Society is a long-standing mutual providing a range of financial products including ISAs, insurance, Trust Funds and tax-free savings plans.
This is a great option for those who have already maxed out their ISA allowance and there are some good member benefits available including life cover. However, at 2%, the management charge is somewhat high and depending on the account you select, there is only 1 investment option available.
As a mutual, Foresters Friendly Society is run solely for the benefit of its members. This means that by investing via one of their financial products, you can expect more than just an investment account.
Members are also treated to a number of unique benefits which include discretionary grants to help with healthcare and education although it is important to point out that being discretionary means that you won't necessarily get one of these grants. In addition, there are tax-free savings plans available, that are unique to friendly societies and offer an excellent alternative for people who have maxed out their ISA allowance.
In my Foresters Friendly Society review, I've looked at the investment options on offer, the service provided, and the associated costs, as well as how Foresters Friendly compare to similar products on the market so you can make an informed decision as to whether this is the right place for your savings and investments.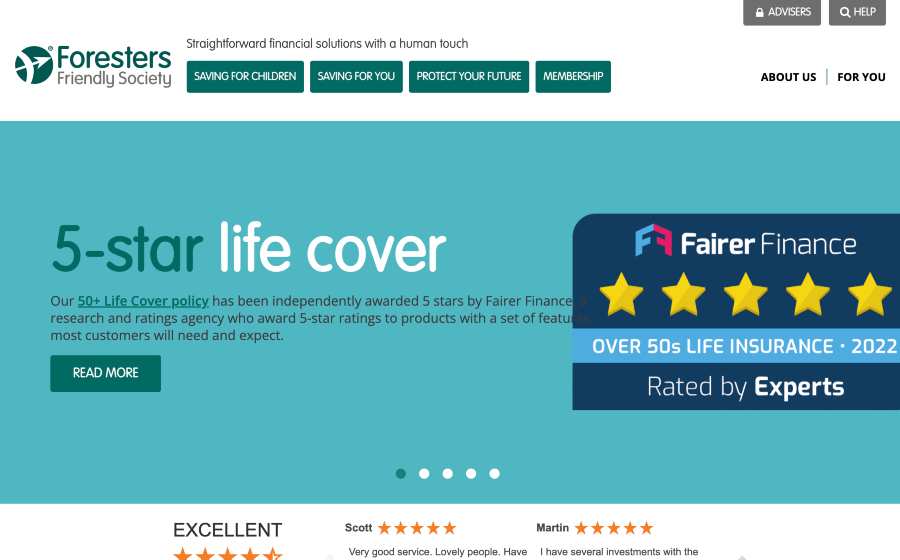 Who are Foresters Friendly Society?
Foresters Friendly Society is a financial provider founded in 1834 that has no external shareholders and can therefore pay all profits back to its members. They also provide a range of member bonuses including over £1.7m paid in discretionary grants to members in 2021.
Who owns Foresters Friendly Society?
Foresters Friendly is a mutual Society and is therefore owned by its members. This means that any profits are distributed among members, or used for the benefit of members.
Foresters Friendly Society product range overview
Foresters Friendly Society has a range of financial products to help members save for children and adults. They also provide Over 50s Life Cover.
Foresters Friendly stocks and shares ISA
The stocks and shares ISA allows members to save their full ISA allowance, either as lump sums or by setting up a regular savings plan.
Foresters require a minimum payment of £50 per month for regular savings, or alternatively a lump sum of £500 and top-ups of at least £250.
Membership is included with unique benefits such as discretionary grants. There is also an M&S gift card available for all new accounts, however, you must meet the condition of investing at least £5,000 in order to qualify.
Foresters Friendly Junior ISA
The junior ISA at Foresters can be opened with just £26. Parents have the option to set up a regular savings plan with scheduled monthly payments being taken by direct debit and anyone can contribute lump sums.
This comes with a welcome offer of an M&S gift card of up to £60 should you invest at least £4,000 and remain invested for 3 months.
The junior ISA is invested with the Foresters Friendly With-Profits fund and includes membership benefits including the discretionary grants which your child could make use of when it comes time for their higher education.
Foresters Friendly Account options
In addition to the junior ISA and stocks and shares ISA, Foresters Friendly Society also offer the following:
Children accounts and plans
Junior ISA
Children's Tax Exempt Plan
Child Trust Fund Maturities
Child Trust Fund Top Ups
Adult accounts and plans
Stocks and shares ISA
Savings and investment plan
Tax-exempt savings plan
Investment bond
Inherited ISA allowance plan
Insurance
Foresters Friendly Society Investment Fund
The investment profits are paid in the form of an annual bonus. Historical bonuses are as follows
Foresters Friendly Society Order Insurance with profits Fund
2021 – 1.25%
2020 – 1.25%
2019 – 1.75%
2018 – 1.75%
As a comparison I have looked at the historical returns for the Vanguard LifeStrategy 60% equity fund
Vanguard LifeStrategy 60% Equity Fund
2021 – 9.93%
2020 – 7.84%
2019 – 15.24%
2018 – -3.10%
But would you pay more to Vanguard in order to achieve these sort of returns? The simple answer is no. In fact, you would achieve significantly reduced costs.
Foresters Friendly Society fees
Foresters Friendly Society charge one simple fee of 2% of the value of your invested amount. To provide an example of how this stacks up, I have compared them to Vanguard below.
At Vanguard you would pay a 0.15% per annum account fee, capped at £375.
The fund management cost would come in at just 0.20% per year.
Therefore an investment of £20,000 with Foresters would cost £400 per year, whereas at Vanguard the same amount would cost just £82 per year.
Of course, this isn't taking into account the member 'perks' you will get at Foresters but is still a compelling reason to choose Vanguard.
Foresters Friendly Society customer service review
Foresters Friendly Society offers customer service via email and phone. Live chat was sadly missing.
My attempts to email an enquiry to Foresters Friendly Society went unanswered after 48 hours. However, the phone service was excellent, with my call being answered within 2 minutes by a very helpful and polite member of staff.
It is a shame that they have chosen to omit Live Chat as this is often a preferred way of communicating.
Foresters Friendly Society opening an account
Opening an account is fully digital and streamlined.
To open an account at Foresters Friendly Society simply head to the website and select the product you wish to apply for. Then it is simply a matter of completing the online form.
In order to apply for a stocks and shares ISA you will need
Your National Insurance Number
UK bank account name, number and sort code – if you wish to set up a monthly payment
Your debit card details – lump sum payments can only be made via a debit card which must be in your name and linked to a UK bank account
Foresters Friendly Society safety
Who is Foresters Friendly Society suitable for?
Foresters Friendly Society provide a service that acts much like a one-stop shop for family finances. They are especially useful for people who have already maxed out their ISA allowance as they offer tax-free alternatives.
Useful Information
This section contains useful information to make your experience at Foresters Friendly Society as seamless as possible.
How do I contact Foresters Friendly Society?
Foresters Friendly can either be emailed on [email protected] or by calling 0800
988 2418
How do I close my account at Foresters Friendly Society?
To close your account at Foresters Friendly Society you should first ensure that you have withdrawn all your funds. Once this is complete, contact customer service and request your account be closed.
Foresters Friendly Society FAQs
Is Foresters Friendly Society any good?
Foresters Friendly Society offer a good range of financial products and plenty of tax-free options for saving and investing. However, there is a distinct lack of choice when it comes to investments and their fee would soon start to add up for large investment pots. Another alternative to consider is
Shepherds Friendly
.
How long does it take to withdraw money from Foresters Friendly Society?
Once Foresters Friendly Society have received your withdrawal form it will take 3-5 days for your funds to reach your account.
Foresters Friendly Society Customer reviews
Most recent reviews:
There are no reviews yet. Be the first one to write one.
See which share tip is making the headlines

Have you considered transferring your pension?

Find the best trading platforms
*Capital at risk