Shepherds Friendly Society Limited offer a range of investment products in addition to savings products, online banking, income protection insurance, and over-50s life insurance.
This is a good option for those looking for a long-established brand offering a range of financial products, however, there is a lack of investment options and experienced investors could find this prohibitive.
We can't take you to Shepherd's at this time…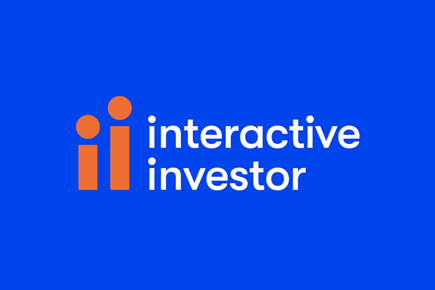 Wide range of options
The emergence of online trading platforms has seen many providers close their virtual doors as they fail to keep up with the competition. So if you are looking for a provider with longevity that you can rely on, Shepherds Friendly are one of the oldest mutual insurers in the country which, since its launch in 1826, has grown considerably into a multifaceted financial services organisation.
Almost 85,000 UK residents trust Shepherds Friendly to look after their financial needs, and as a mutual society, the organisation is run with only the needs of its members in mind.
Whilst Shepherds Friendly do offer over 50s life insurance in addition to income protection, I will be focusing on their investment and saving products for this review.
Shepherds Friendly Ratings
Deposit and Withdrawal:
80%
Markets and Products:
40%
Pros
Providing financial products for almost 200 years
Good range of accounts for the whole family
Very simple to use
Cons
Lack of choice for experienced investors
No app for managing investments
Who are Shepherds Friendly?
Shepherds Friendly is one of the oldest mutual societies in the world offering a range of financial products including a range of ISAs, over 50s life insurance, and income protection.
Who owns Shepherds Friendly?
Being a mutual, Shepherds Friendly is owned by its members as opposed to shareholders. This ensures that profits are invested back into the business for the benefit of all members. Members are also afforded a say in how the business is run.
Shepherds Friendly product range overview
Adult ISAs
This is a stocks and shares ISA which is subject to all the rules governing ISAs. For the current tax year, investors are able to invest up to £20,000 without incurring any tax on gains made.
At Shepherds Friendly they have a regular investor application of at least £30 per month, or alternatively, you can choose to invest in single lump sum payments.
Where Shepherds Friendly differ from most of the other stocks and shares ISAs available, is that they aim to provide their investors with an annual bonus. Whilst this is not guaranteed, the stocks and shares ISA has paid a bonus every year for the last 10 years. This is achieved via a with-profits fund which seeks to smooth out the volatility in the market by retaining some profits on good years, in order to pay the bonus when the fund hasn't performed as well in subsequent years.
There are two main options of funds which is very limited. Your first option is the Multi-Asset Strategies Fund (MAST) which is actively managed by Royal London. The second option is the Sustainable Diversified Trust Fund (SDTF) which is also managed by Royal London who aim to only invest in companies that are making a positive impact on the environment and society.
Both these funds are low to medium risk, however, this does not mean that you have eliminated the risk of losing more than your original investment.
Bonus Plan: Discontinued
This is a saving tool with a 10-year minimum term which can be started with just £10 up to £25 per month. It includes life cover should you die during the term of the plan and in addition all gains within the plan are exempt from income tax.
Investment options are the same as the adult ISA in a low to medium-risk fund that aims to surpass money made from a regular savings account.
5-Year Fixed Rate Bond
This offers a guaranteed return on your savings with an AER of 4.65%* and account holders can save between £1,000 to £125,000.
*Price correct at time of publishing. Please check website for the most up-to-date rates.
Junior ISA
This is a mirror of the adult ISA with the exact same investment options. However, with the Junior ISA the annual allowance is reduced to £9,000 per tax year. Contributions can be as little as £10 per month as a regular payment or at least a £100 lump sum.
Young Saver Plan: Discontinued
This is developed to help you save a lump sum for your child. Parents and guardians can save between £7.50 and £100 a month for a minimum term of ten years in order to give the money time to grow.
This plan includes sickness benefits should your child fall ill or sustain an injury. Parents receive regular updates on the performance of the plan with annual bonus statements.
Junior Money Maker investment plan: Discontinued
This has been developed for parents, friends, and family to all contribute to in order to save for a child's future. It's a savings plan with sickness benefits and the added advantage of being able to stagger the payments made to the child once the plan has ended.
This is actually an excellent option for parents who have maxed out the junior ISA allowance as it allows you to save an additional £2,400 per year on top of the ISA allowance in a tax-efficient manner.
Shepherds Friendly Investment Funds
As mentioned, Shepherds Friendly provide access to two actively managed funds by Royal London. These are low to medium risk and gains are paid as an annual bonus.
Historically, both these funds have paid between 2% and 3% of the total amount invested, which is very close to the highest interest rates available on fixed-term ISAs. Of course, historical performance is no indicator of future performance and indeed, the sustainable option has only been in operation for the past year.
This is one of the most limited investment offerings I have come across to date.
Shepherds Friendly customer service review
Customer service is currently available via phone and email. I have been informed by Shepherds Friendly staff that they are looking to add an in-app live chat function to further their offering.
When I tested the customer service number at Shepherds Friendly I was met with a swift response (my call was answered immediately) and a polite, knowledgeable member of staff who was quick to answer my query.
Shepherds Friendly also score 4.1 on Trustpilot with many customer reviews citing the excellent service they have received. However, there are some disgruntled reviews from customers who have been unable to get a payout for income protection.
Shepherds Friendly opening an account
Opening an account is fully digital and can be done in minutes using a photo ID and your National Insurance Number.
Shepherds Friendly safety
Fees were not very transparent on the Shepherds Friendly website, however, I managed to discover that having funds invested in an ISA at Scottish Friendly would cost 1.5% in fund management charges.
Who is Shepherds Friendly suitable for?
Anyone looking for simple investment products with a very limited choice of investments for simplicity, and who is happy to manage their account from the website would find Shepherds Friendly a suitable option.
Useful Information
This section contains useful information to make your experience at Shepherds Friendly as seamless as possible.
How do I contact Shepherds Friendly?
Shepherds Friendly can be contacted via email at [email protected] or by phone at 0800 526 249.
How do I withdraw money from Shepherds Friendly?
Some of the plans at Shepherds Friendly are for a fixed term, however, once the plan has matured you are welcome to contact Shepherds Friendly in order to facilitate a withdrawal.
How do I close my account at Shepherds Friendly?
To close your account, simply send an email to [email protected] with your full name and plan number and request an account closure.
Shepherds Friendly FAQs
Is Shepherds Friendly any good?
Shepherds Friendly is a nice simple offering with options for the whole family. However, they are limited in their investments.
Does Shepherds Friendly have an app?
No, as of this time Shepherds Friendly have not
launched an app
, although I am reliably informed that this is currently in the pipeline.
Shepherds Friendly Customer reviews
Most recent reviews:
There are no reviews yet. Be the first one to write one.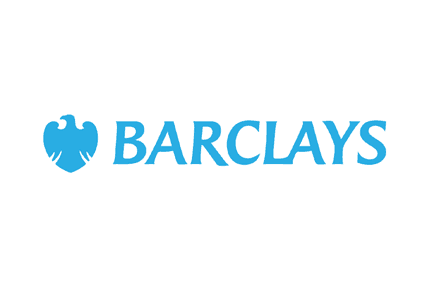 Investors considering Barclays Smart Investor will be comforted by the name behind the investment platform. Barclays is a long established banking giant offering customers reassurance that their funds will be completely safe through a long track record and upstanding reputation for providing financial services.
Barclays are listed on multiple stock exchanges and authorised and regulated by the Financial Conduct Authority.
However, does their Smart Investor arm stand up to their reputation in this Barclays review, and what are the advantages for customers looking to place their funds in this investment platform?
We Recommend Interactive Investor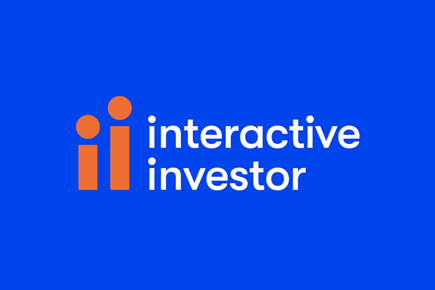 Consolidate your investments with Interactive Investor. Flat monthly fee of just just £9.99.
See which share tip is making the headlines

Have you considered transferring your pension?

Find the best trading platforms
*Capital at risk