You may think that robots are still a thing of the future, but did you know that there are forex robots available to use in this day and age?
Indeed, these are automated trading applications that aim to make forex trading more efficient. But, with many different pieces of software on the market, you may be asking yourself: what are the best forex robots available?
My guide will tell you everything you need to know about forex robots and expert advisors with some of the best ones you can buy.
Also consider: Best Forex Brokers UK
Discover the best forex robots and EAs for 2023
Find out more about the best forex robots and expert advisors in my list below.
Best forex robots and expert advisors (EAs) at a glance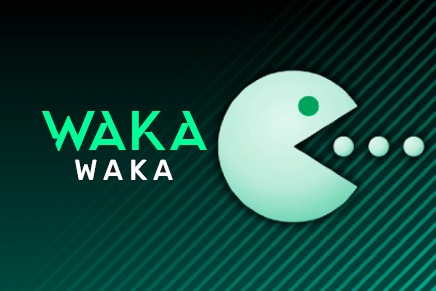 Waka Waka is the #1 ranked Forex Expert Advisor, known for having the current world record of +6450% account growth and 59 consecutive months of profit, as of March 2023.
It was made public in June 2018 by one of the most famous MQL5 developers, Valeriia Mishchenko
Verified track records on live accounts for +4.5 years are publicly available on MyFxBook or MQL5 live signals.
Waka Waka is a powerful grid trading system, that was not designed to fit historical data into the system (like most Expert Advisors), but to exploit existing market inefficiencies
It is not a "hit and miss" system that survives on a grid. It uses market mechanics to its advantage in order to make profits.
Features of Waka Waka EA:
Supported currency pairs are AUDCAD, NZDCAD, AUDNZD.
Time frame recommended: M15
3 different risk profile settings
Not sensitive to slippage and spread
One Chart Setup: To trade all symbols, you only need one chart
Live performance and solid back-test
Extras:
14-day free trials
Telegram community group with +500 active members
Easy-to-follow setup guide with images and videos
Accurate profit calculator
ForexVPS.net customized server with the EA installed and ready-to-go included for 6 months
30-day money-back guarantee
You can download and try Waka Waka for free for 14 days on the ValeryTrading website.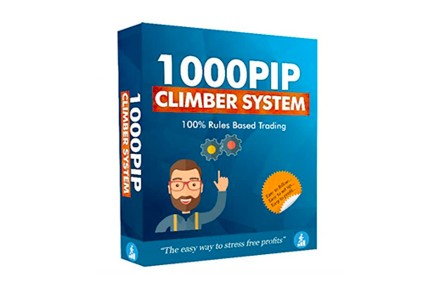 One great forex robot software on offer is the 1000pip Climber System.
Something to keep in mind about the 1000pip Climber System is that it's a semi-automated forex trading robot.
This means that, while it will still provide precise trading signals that include everything from entries, stop-loss orders and profit margins for each trade, it will not execute trades for you.
Regardless, the system is easy to use whether you're a novice or experienced trader, and is typically accurate.
When the 1000pip Climber System creates a trading signal, it will send it to your mobile on the Telegram messaging app, though you can pay extra to have the signals sent to your email or via SMS.
Or, if you would rather the trading signal notifications remained on the platform, you can always receive push notifications on the MetaTrader 4 (MT4) platform.
As for its prices, to obtain the 1000pip Climber System, you will be required to pay a one-off payment of $299.
However, one downside of the 1000pip Climber System is that it doesn't have a free trial. This means that, if you wanted to try out the piece of software before you committed to buying it, you would not be able to do so with this forex robot.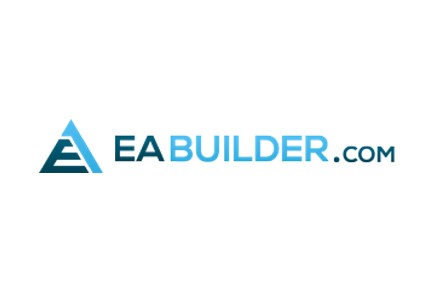 EA Builder is another forex robot that has a relatively simple interface.
In fact, if you are a novice forex trader and are looking for a more beginner-friendly forex robot, then this may be the one for you.
Indeed, the robot offers free video tutorials that help forex traders develop their own indicators and strategies without any prior coding knowledge.
Though, it's worth keeping in mind that EA Builder does not have any live customer support services.
Similar to the Coinrule forex robot, EA Builder has differing tiers of accounts that will suit different people.
For example, there is a free account that limits access to many of the trading platform's features, or a paid plan that unlocks all features for only £13.99 a month.
This price is quite low compared to other similar monthly subscription forex robots.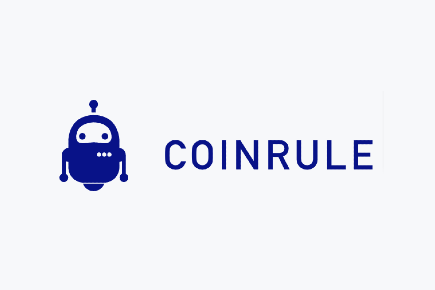 Coinrule is another great option if you're considering purchasing a forex robot.
Unlike the 1000pip Climber System, Coinrule is completely automated. This means that it won't just analyse the forex market and send you trading signals, but it will also execute trades for you.
The software allows you to create your own automated rules for trading forex for the robot to follow, or you can choose from over 150 rules provided to you on purchase.
Coinrule is also relatively easy to use as it has an uncomplicated design. In fact, it could be well suited to beginners as well as advanced forex traders.
Aside from forex, Coinrule is also a crypto trading robot, so if you wanted to automate your crypto trading, this could be the software for you.
There are several different subscription tiers available when purchasing Coinrule. These range from a free starter account to a $449.99 monthly professional account, which will obviously be most suitable for professional traders.
However, the starter account is lacking in features, so you may want to look elsewhere if you're looking for a free forex robot.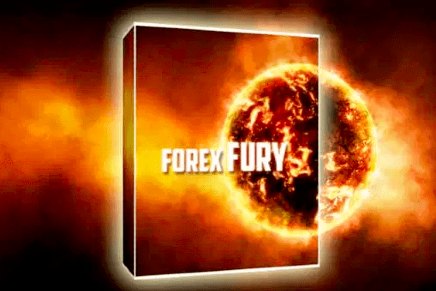 If you wanted to use a forex robot for a prolonged period of time and would rather purchase the software outright for a single payment, then Forex Fury may be what you're looking for.
Indeed, the software can be purchased for $229.99 on the "gold" package and includes access to all of the features on offer. This price includes guides and free updates for life.
Or, if you wanted to purchase two account licences, you could open a "diamond" package account for $439.99.
The Forex Fury software is also fully automated, meaning no human interaction is needed for it to make trades.
Like many different forex robots, the Forex Fury software allows forex traders to adjust many settings, such as news filters, stop-loss and take-profit orders.
Also, despite the name, you aren't restricted to currency pairs on the Forex Fury robot, as you can also have it automatically trade stock market indices or cryptocurrencies.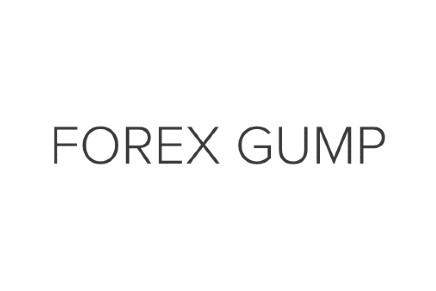 If you're still a beginner to automated forex trading robots, you may want to consider using software that offers a demo account.
Forex Gump is one such piece of software. This demo account allows you to practise making profitable trades to test your strategies before you put them into effect with real money.
However, one thing that you should keep in mind with Forex Gump is that there are only nine currency pairs available.
As for its price, Forex Gump has two accounts, one costing €199, and the other €399. The latter account has the same features on offer, though it gives you multiple live and demo accounts to use.
Both accounts have a 30-day money-back guarantee, meaning if you change your mind after trying the software, you can easily get a refund.
Also, there is a minimum deposit of $4,000 in your account for it to operate. So, if you just wanted to try your hand at automated forex trading with a small initial investment, you may want to use a different piece of software.
What are Expert Advisors (EAs)?
Expert Advisors (EAs) are software programs that run on the MetaTrader 4 (MT4) platform. They help monitor and trade financial markets using algorithms. EAs can identify opportunities based on the parameters you set, and either notify you or open a position automatically. Additionally, EAs can add close conditions to your trades, such as stops, trailing stops, and limits.
EAs are primarily used for forex trading, but they can be used to trade any market available on your MT4 platform. If you're an IG customer for example, you can use an EA to trade forex, indices, and commodities on an enhanced MT4.
How do I know if a forex robot is right for me?
There is technically no "best forex robot", as the right robot for you wholly depends on your experience levels and your reasons for investing in the first place.
For example, if you have lots of time on your hands and only wanted to be sent forex signals but still want to act on them yourself, then you may want to consider using a semi-automated trading software, such as the 1000pip Climber System.
Or, if you're still a beginner, you may want to purchase a robot that offers lots of preloaded trading strategies, such as Coinrule.
Before purchasing a forex robot, you should first compare the features of each to decide which best suits your needs.
How do I install a forex robot?
When you have finally decided which forex robot you want to use and have opened a trading account, the next step is installing it.
First, you should download any files that the robot provider offers you. When these have been downloaded, you need to move them into the "Experts" folder found in the "MetaTrader4" file on your hard drive.
Next, you should see an "Expert Advisors" section under the "Navigator" panel in MetaTrader 4. You should click on the robot you wish to use and drag it onto one of the charts on your trading platform.
Then, you should be able to adjust the setting to fit your investing strategy.
What is a forex robot?
The first thing that likely comes to mind when you think of a forex robot is a bipedal automaton. While forex robots differ greatly from the type of robot you would see in a film, there are some slight similarities.
A forex robot is a term for algorithmic trading software that deals with currency trading on the foreign exchange, known as the "forex".
Forex robots work by determining whether to buy or sell a currency pair, based on various pieces of information and technical analysis. They are usually completely automated and built into online forex broker trading platforms.
Regardless of how brilliant the human mind is, sometimes this is what holds us back from being successful traders. Psychological elements can result in us fostering biases or other things that are detrimental to our trading, such as panicking when prices move.
Also, a computer is far more suited to scanning through and comparing sets of numbers and data when compared to the human brain.
So, these forex robots take the human element out of trading to generate trading signals which can then be used to build an automated trading strategy.
If you weren't using a robot, you would typically develop a trading strategy and then follow it manually. Though, when you use a forex robot, you instead develop an automated trading strategy, apply it to your robot, and watch it make the trades for you.
You may commonly see forex robots being referred to as "forex EAs". These are the same things, except a forex robot is used right across the internet, while forex EA is the terminology used on the MT4 marketplace.
Just because they are commonly referred to as forex robots doesn't mean they just trade currency pairs.
Indeed, some may support trading CFDs, while others may automate cryptocurrency trading.
How do forex robots work?
A forex robot is built using MQL (MetaQuotes Language) scripts.
This is essentially a coding language that allows you to develop scripts that take particular actions.
And, since most forex trading bots are built using MetaTrader 4, these scripts are developed on this trading platform.
Forex robots don't just deal with automated trading. They can also analyse currency markets and price movements on the forex market, and make trades depending on the parameters you set.
Of course, there are varying levels of automation when it comes to forex robots. You could have them make trades for you without your input, or they could generate forex signals that inform you when the best time to make a trade is.
Besides purchasing a forex bot, you may also want to think about developing your own forex software.
You should keep in mind that this is fairly complex, though. If you do go ahead and develop your own forex robot, you should make sure to do adequate research beforehand.
What are the benefits of using a forex robot?
Forex trading can get quite complicated at times. Currency pairs are complex instruments, and the forex market can be unpredictable.
This is where a forex robot trading can be especially valuable. Robots typically make it easier to predict trends and price movements on the market by comparing data at speeds that put the human brain to shame.
Forex bots are able to choose advantageous trends that can potentially increase the chance of profit and reduce the risk of loss. Equally, they are likely to be more adept at identifying losing trades.
Also, as mentioned, humans tend to carry biases and are panicky, both of which hamper trading styles. Robots take all the human emotion out of trading and focus on data and figures, rather than hunches and guesswork.
And, as you can imagine, having a robot conduct trading for you is great if you don't have as much time to trade yourself and monitor price movements.
Are there any risks associated with using a forex robot?
Even though forex trading robots automate trading for you, you shouldn't wholly rely on them as they do carry risks.
While robots do tend to generate trading profits over the short term, their efficiency and performance tend to falter over the long term.
This is because they are automated and designed to follow particular trends, so a sudden price movement can cause profits to be completely undone in the short term.
Also, it's essential that you watch for scammers when you're looking to buy your forex robot.
As mentioned, you can purchase a forex robot over the internet, and this may be preferable to many people since it is quite complicated to develop your own.
Though, sometimes, a company can suddenly appear to sell a forex robot with a money-back guarantee. The company will then disappear soon after, making off with the money people have sent them in exchange for a forex robot.
You should also keep in mind that there is no "foolproof" forex robot that will generate guaranteed money for you without your input. After all, if there was, the developer probably wouldn't release it to the public!
How much does a forex robot cost?
The cost of a forex robot wholly depends on the provider, though prices tend to vary greatly between the different robots.
For example, Forex Fury has a lifetime subscription fee of $229. Meanwhile, the 1000pip Climber System costs a single payment of $299.
As you can see, forex robots can get quite expensive, so you should ensure that you will use them enough to get value for your money.
What are the different types of forex robots?
There are a couple of different types of forex robots for you to choose from, each with its own set of benefits.
So, keep reading my guide to discover the features of the different kinds of forex robots to help you can decide which would best suit you.
Fully automated
As the name suggests, this is a fully automated trading software that scans the forex currency market for opportunities and carries out the trades automatically for you.
It decides how to trade forex based on the parameters and predetermined rules you set for it.
The benefits of such software include:
Speed – computers can make predictions and trade on price movements much faster than the human brain can.
Emotion – human emotion can often affect your trading, and sometimes negatively. Computers don't feel panicked and will always follow the defined parameters.
Time – not everyone has time to monitor price movements and make trades at all times of the day. This is why having a robot monitoring and trading for you can free up your own time to do other things.
You should keep in mind that you can't just set the robot up, sit back, and watch the money roll in. There is no such thing as a robot with a 100% success rate, and you need to monitor the robot to resolve any issues it may have.
Semi-automated
Meanwhile, a semi-automated forex trading robot is still software that scans and analyses markets for you.
Though, unlike their fully automated counterparts, semi-automated trading robots instead send information to its user about optimal trades, stop-loss orders and profit targets. It's then up to the user to decide whether to make the trade or not.
This is beneficial for those that don't fully trust a robot to handle their money. It still eliminates the need to scan forex markets for potential trades, which tends to be the laborious part of trading.
This type of forex robot would be best suited to those that don't have the time to scan markets for potentially good trades but still want control over how their money is invested.
Which type of forex robot is the best?
As I mentioned earlier, the best forex robot will depend on your trading strategy and your reasons for investing.
If you feel you don't have as much time to scan the market for potential trades, then you may want to consider fully automated forex trading robots.
Meanwhile, if you don't trust automated software to handle your money and still wish to retain some control over how your capital is invested, then you may want to think about using a semi-automated trading system.
How often do forex robots need to be updated?
One of the good things about many forex robots is that they typically don't need to be updated. This is because the core scripts remain the same, so no changes need to be made to the files.
You may want to consider changing your investing strategy and parameters that the forex robot follows every now and then, though.
If a particular strategy isn't working, don't be afraid to change it up and try a new strategy.
The pros and cons of forex robots
Like most things, forex robots have both benefits and downsides that should be considered before you decide to purchase one.
I've outlined a few of these pros and cons so you can decide whether a forex robot is right for you.
The benefits of forex robots
They can trade at any time of the day
Even though forex markets are typically accessible at any time of the day, humans still need to sleep.
This is one of the great things about forex bots – they can scan markets and make trades at any time of the day, even when you're asleep.
Robots don't need breaks, meaning you will potentially never miss out on an opportunity.
They aren't influenced by human emotion
As mentioned, sometimes when we're trading, human emotion can interfere. For example, maybe a bias is holding you back, or perhaps you might panic when a price drops slightly and you end up closing your position unnecessarily.
Your forex trading robot will follow the predetermined set of rules and parameters that you assigned it and will not stray from them for any reason.
They will not be influenced by heat-of-the-moment decision-making, meaning all trades they make will be calculated and rational under the parameters that you set out.
They are typically faster and more efficient than humans
Computers can scan and analyse data at breakneck speeds, far quicker than the human mind can even comprehend.
This makes forex bots much faster and more efficient than humans when it comes to scanning for potentially good trades.
Also, humans may miss out on opportunities if they lack experience or don't catch it quick enough. Forex robots, on the other hand, are far less likely to miss a decent trading opportunity.
They can work from advanced trading strategies
Robots also find multitasking much easier than humans, thanks to their greater processing power. This means they can work from much more advanced trading strategies.
For example, a robot can have multiple conditions such as profit targets, stop-loss orders, price movements and more.
A forex robot can monitor all of these conditions at the same time to determine the true strength of a trade.
The downsides of forex robots
They need to be connected to the internet at all times
A forex bot needs to be connected to the internet if it's to access the markets and analyse them.
Unfortunately, internet outages or slow speeds could potentially result in your robot missing out on opportunities, or it could even make bad trades.
Also, being connected to the internet at all times means that they could be afflicted with viruses or be targeted by hackers.
They can't think outside the box
Since a forex robot will follow its parameters without question, this makes it impossible for them to think outside the box.
There is some imagination and creativity needed for forex trading. After all, while figures and data may give you a good idea of how markets may move, some outside-the-box thinking can also help.
They struggle to read non-trending markets
Forex robots are meant to predict positive trends in markets and take action on them.
This is great for trending markets, but when the market becomes more volatile and difficult to predict, the accuracy of the robot can sometimes be affected.
As mentioned, some sellers of forex robots may be scamming people.
To avoid a scam product, you should look out for unrealistic claims. If a seller is claiming that their robot is guaranteed to generate profits, you should be wary of this, as there is no such thing as 100% guaranteed profits.
In general, you should do plenty of research before purchasing an unknown forex robot. You can see if the robot itself has any real-time usage on forex brokers' platforms on websites such as "myfxbook.com".
Do forex robots actually work?
Do forex robots actually work? Yes, forex robots such as Coinrule do actually work. They are intended to scan markets and analyse data surrounding multiple currency pairs to predict any potential trends.
You should keep in mind that they aren't a guaranteed way to turn a profit.
What is the best automated trade robot?
The best automated trade robot all depends on your needs since they come with distinctive features.
For example, if you still wanted to retain some control over your money, you may want to consider a semi-automated robot such as the 1000pip Climber System. Or, if you wanted to outright purchase the software instead of having to pay a monthly subscription for paid forex robots, Forex Fury may better suit your needs.
Please note
The value of your investments (and any income from them) can go down as well as up and you may not get back the full amount of trading capital you invested. Past performance is not a reliable indicator of future performance. Investments should be considered over the longer term and should fit in with your overall attitude to risk and financial circumstances. Your capital is at risk.
CFDs are complex instruments, and more than half of retail investor accounts lose money when trading CFDs. Please make sure that you know these risks before you start trading and that you're aware there's a high risk of losing money rapidly on your investment.
Crypto assets are not regulated financial products so please be aware that trading them carries a considerable amount of risk for your capital. Cryptocurrencies are also not covered by existing consumer protection laws.
See which share tip is making the headlines

Have you considered transferring your pension?

Find the best trading platforms
*Capital at risk