For some diehard football fans, finding out how to buy shares in their football team is the final step in the quest to become the ultimate supporter of their favourite team. Football clubs are also some of the largest businesses in the world, meaning many investors are understandably interested in shares from a purely financial perspective.
However, buying shares in football teams isn't as straightforward as buying shares in regular companies. Here, I will explain the best ways to buy football club shares and where to find them.
Also consider: Best Stocks and Shares to Buy Now
Choose a broker – Different trading platforms have different fees, features and account settings. So, choosing a trading platform that is right for your investment needs is important.
Open a trading account – After selecting a platform, you'll need to open a trading account.
Decide on a team – There are multiple clubs to choose from to invest in, so researching them can help you make your decision.
Deposit your funds – Choose how much you'd like to invest and deposit it. You don't have to invest your entire deposit all at once.
Open a position and monitor it – Once you have selected the football club you want to invest in, buy your required number of shares and monitor the position closely.
Step 1: Decide on your broker
Before buying shares in a football club, you need to find the right trading platform for your investments and make sure they allow you to trade football stocks.
Some platforms may have features that suit your investment needs better than others. It's important to consider these things before opening an account. For example, you may want to think about:
What fees different platforms charge
Accessibility to your funds – some platforms may require waiting periods to withdraw your money
Whether the platform is safe and trustworthy
Whether you can buy the football club's shares you want.
Step 2: Opening a share dealing account
Next, you'll need to open an account. There are different types of trading accounts, with features that are better suited to certain methods of investment. Here is a short list to consider:
Step 3: Deposit funds
After opening the account that's right for your investment plan, it's time to deposit the funds you'll use to buy the football club shares. Most platforms have flexible payment methods and support most forms of digital payment.
Some platforms may have daily limits on deposits and withdrawals which are worth noting if you intend to deposit large sums.
Step 4: Research the shares
Investigate which clubs you are interested in buying shares in and decide which you think will be the best investment for you.
The 10 shares listed in this article aren't the only ones that are available to buy. By researching the market, you may find other clubs that appeal to you.
Step 5: Buy the shares
Once you have completed these steps, you're ready to buy shares in football clubs.
It's important to track the value of your investments, since they can increase or decrease, so attend to them according to your own risk tolerance.
Many football clubs are listed on exchanges outside of the UK, so you'll need an account with a broker that has access to foreign exchanges.
Here is a list of 10 accessible football club stocks:
Manchester United
Borussia Dortmund
Juventus
Rangers
Ajax
Benfica
Lazio
Celtic
FC Porto
Sporting CP
With a valuation of $4.6 billion, Manchester United is among the top four most valuable football clubs in the world and is the most valuable in the Premier League.
Some of this can be attributed to Manchester United's long, well-established history in English football, as well as being one of the most successful clubs in Europe.
Shares in Manchester United are fairly accessible. It was listed on the New York Stock Exchange (NYSE) in 2012 with an initial public offering of $14.
As of 11 August 2022, Manchester United shares opened at $12.80.
The second biggest football club in Germany, Borussia Dortmund is widely renowned for exciting football and its bright yellow club colours.
Many German football clubs are fan-centric and exhibit unique structures of ownership, and Borussia Dortmund is no different – in 2021 their fans voted on important club matters, including the decision on whether to change the club's name.
The only German football club listed on a public exchange, Borussia Dortmund shares can be found on the Frankfurt Stock Exchange.
On 11 August 2022, shares in Borussia Dortmund opened at €4.
3. Juventus Football Club
Juventus is the most successful football club in Italian football, with 36 league titles to its name.
On top of this, it is the most popular team in Italy. The current value of Juventus is up 26% over the last two years with a valuation of €2.4 billion.
The club is listed on the Milan Stock Exchange and is one of Italy's few publicly-traded football clubs.
Dubbed the "Cristiano Ronaldo Effect", the Juventus share price saw an increase of over 87% in the weeks following the signing of the Portuguese superstar in 2018.
This effect was reciprocated when he left Juventus in 2021, sending the club's share price tumbling down.
Juventus shares opened at a price of 38 cents on 11 August 2022.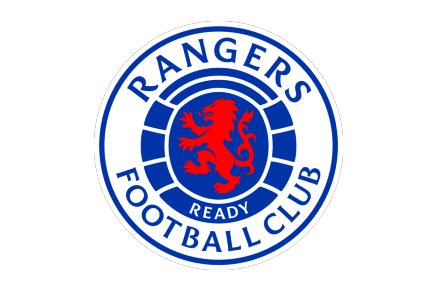 4. Rangers FC
Rangers Football Club is the most valuable of all Scottish football clubs with a current value of £118.13 million. This makes the club a cool £24.73 million ahead of the second-largest, Celtic.
The club has seen its share of drama over the past years. After being liquidated and relegated to the lowest league in Scottish football, the team has fought back to the top flight, and even went the whole of the 2020/21 season unbeaten in the Scottish Premier League.
Rangers is not listed on the London Stock Exchange since it doesn't meet the specific requirements. Previously, it was traded on the AIM market (standing for Alternative Investment Market).
Now, according to the club website as of August 2022, it is instead listed on the JP Jenkins Exchange, the largest exchange for unlisted securities in Europe.
Based in Amsterdam, AFC Ajax is the largest and one of the most successful clubs in the Dutch football league. It boasts a rich history, with great players like Johann Cruyff bringing much attention to the club.
Ajax trades on the Amsterdam Stock Exchange, with its current valuation of €283 million. This makes it the most valuable of all Dutch clubs.
Shares in AFC Ajax opened at €12.35 on 11 August 2022.
Benfica is the most successful club in Portuguese football, winning the Liga Portugal more times than any other club.
The club is listed under its parent company, Sport Lisboa e Benfica Futebol SAD, which manages Benfica – along with various other sports enterprises throughout Portugal. It is also involved with basketball, volleyball and handball teams.
The company is publicly listed on the Portuguese national stock exchange, Euronext Lisbon.
On 11 August 2022, Sport Lisboa e Benfica shares opened at €3.65.
Known for its iconic light blue colours, Lazio is an Italian football club based in Rome.
The club is a mainstay of top-flight Italian football, having rarely been outside of Italy's premier division, Serie A.
The club is managed by its parent company, SS Lazio SpA. The company almost exclusively deals with Lazio and its various enterprises, such as hosting events, merchandising, and advertising.
Shares in Lazio are publicly traded and available to buy on the Italian exchange, Borsa Italiana.
When markets opened on 11 August 2022, SS Lazio SpA shares traded at €1.
Celtic is the second-biggest football club in Scotland with a total value of £93.4 million, well-known for its trademark green and white hoops.
Celtic's fierce rivalry with Rangers, known as the "Old Firm", is arguably one of the most famous in world football.
Despite falling behind in the rivalry last season, investment fund manager Nick Train argued that temporary form on the pitch is not a great worry to him when investing in Celtic.
Celtic shares are fairly easily accessed by retail investor accounts since the club is listed on the London Stock Exchange.
As the market opened on 11 August, Celtic shares traded for £1.90.
FC Porto is among the most valuable clubs in Portugal and has a fierce rivalry with compatriots Benfica.
The club is a regular feature in European competitions and holds the best place of any Portuguese team in the UEFA club rankings.
Shares in FC Porto are available through its Portugal-based parent company, Futebol Clube do Porto Futebol SAD.
This company's main activity is managing FC Porto, although they are also involved with the commercialisation of various other sports as well as managing teams within these.
Shares in FC Porto are available on the Euronext Lisbon, trading for 88 cents when the market opened on 11 August.
Based in Lisbon, Sporting is one of the top three clubs in Portugal's premier football league, Liga Portugal. The club was founded in 1906 and is recognised for its iconic green and white hoops.
The club is involved in the national rivalries with Benfica and FC Porto, with the three teams being known as "the Big Three" when translated from Portuguese.
On top of this, the club is well-known for being the first professional club of Cristiano Ronaldo.
Sporting CP is valued at €257.00m and traded on the Euronext Lisbon for 80 cents at market open on 11 August.
Can I buy shares in Arsenal Football Club?
Until recently, shares in Arsenal Football Club were only available through the specialist market, NEX Exchange – now called the Aquis exchange. Here, Arsenal shares in parent company Arsenal Holdings were traded very infrequently at values of around £30,000.
In 2018, Stan Kroenke made an offer for more than 90% of the shares in Arsenal Football Club. Having this controlling stake necessitated him buying 100% of the shares, meaning he now owns 100% of the club.
Since Kroenke does not trade these shares, they can not currently be bought as of August 2022.
Are football clubs a good investment?
Pros of buying football club shares
To the average football fan, there is no shortage of ways to show support to their team. Investing in the club you follow could be a great way to further show your love.
Invest in some of the biggest brands in the world
Football clubs are some of the biggest brand names in the world, with big teams such as Manchester United having a global presence.
As a result, investing in these could be an opportunity to put money into what are effectively some of the biggest businesses.
Football clubs are somewhat unique investment opportunities and may be subject to different market pressures than conventional stock market picks.
This means investing in football clubs could offer an additional layer of diversification to your portfolio.
Cons of buying football club shares
While football clubs are essentially businesses, success on the pitch is just as valuable as making money. Clubs will often spend large sums of money on football players while pursuing great success on the field, which could conflict with a club's profitability.
A lot of factors beyond your control could affect football club share prices. These include sponsorship deals, team financials, and player transfers.
Some football clubs are not listed on a public stock market and require using platforms that are not as accessible as central exchanges. However, there are still plenty that are publicly traded.
Can you buy shares in sports teams?
Yes, you can buy shares in football clubs. By registering for an account on a
trading platform
, such as
eToro
, you are free to browse publicly-traded football clubs and buy shares in those that are listed.
Is buying shares in a football club profitable?
Buying shares in football clubs could be profitable. It could also result in you losing money. It's always wise to do thorough investment research and create a trading plan before you invest. Our top pick for investing is
eToro
.
Please note
The value of your investments (and any income from them) can go down as well as up and you may not get back the full amount you invested.
Past performance is not a reliable indicator of future performance. Investments should be considered over the longer term and should fit in with your overall attitude to risk and financial circumstances.
See which share tip is making the headlines

Have you considered transferring your pension?

Find the best trading platforms
*Capital at risk