If you are considering buying shares in Lloyds Banking, then you should first learn about the company and what investing in Lloyds could mean before making a decision.
You can find some fundamental pieces of information about Lloyds Banking Group and their shares and stock options, including ways to buy and sell your shares.
Also consider: Best stocks and shares to buy now
This is only a suggestive guide. It does not constitute or amount to investment advice. Please keep in mind that buying, investing, and trading in shares, including Lloyds plc shares, is highly risky and will put your capital at risk. Nothing is ever guaranteed.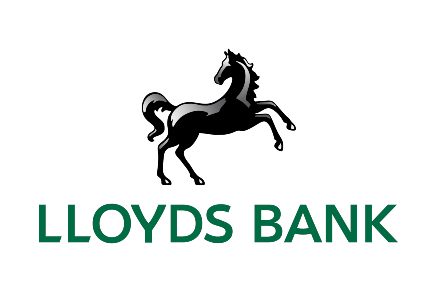 Choose a trading platform. If you're unsure which one to choose, see my guide to the best trading platforms UK.
Open an account. You will need your national insurance number, personal ID and bank details.
Enter payment details. Fund your new trading account via a debit card or bank transfer.
Search for the stock code on your trading platform. Search for "LLOY.L".
Research Lloyds shares information. Your trading platform can show you the latest information for Lloyds.
Now buy your Lloyds shares. Go ahead if you're happy to buy Lloyds shares.
76% of retail investor accounts lose money when trading CFDs with this provider. You should consider whether you can afford to take the high risk of losing your money.
Lloyds (LLOY.L) Live share price
Lloyds Banking Group: The Fundamentals
Lloyds Banking Group plc has a primary listing on the London Stock Exchange. The Lloyds Banking ticket is listed as LLOY, which can be searched to quickly find the latest updates, as well as options to buy and sell. It is also listed on the New York Stock Exchange.
Lloyds Banking Group is a member of the FTSE 100. As a retail banking company, Lloyds Bank was initially founded in Birmingham in 1765. The parent company of Lloyds Bank is Lloyds Banking Group plc, which specialises as a financial services company, was formed in 2009 after Lloyds TSB acquired HBOS plc.
It is one of the UK's biggest financial services companies. The operational headquarters is based in the City of London on Gresham Street. Its subsidiaries include Lloyds Bank, Bank of Scotland, and Scottish Widows. Lloyds Banking Group plc also manages another household brand name, Halifax.
There is a lot to consider before buying shares in Lloyds.
Do Your Research
It is definitely worth conducting a lot of rigorous and thorough background research into the firm or share before committing to a purchase or investment decision. There is risk attached to shares, meaning there is always a chance you could lose money.
Looking at the previous financial state of the firm and the forecasts from financial services and professionals can help give you an idea of where share prices might be heading. Check the company's net income, their earnings per share, the underlying profits of the previous financial year, what the potential pre-tax profits might be, whether they have a dividend reinvestment plan, and countless other important factors.
Research should help inform you as to whether a share is worth purchasing and, if you already have shares, selling.
Check the Market
Before setting out to buy shares in Lloyds Banking Group, it is worth checking the value of those shares and where the market might be heading.
It is worth assessing the previous state of the market as well as sourcing some forecasts from professionals, financial experts, and brokers.
Does Investing in Lloyds Banking Group Fit your Portfolio?
One major thing that many might overlook is to consider whether it is prudent to invest in Lloyds Banking Group. If you have other investments and/or shares in a portfolio, it could be worth knowing how buying Lloyds shares will impact it.
It might be worth seeking personal advice services from an expert or financial advisor to discuss whether or not it is a good move for your portfolio.
What are your Financial Goals?
It can be a good idea to ask yourself what your financial goals are from buying Lloyds Banking Group shares. What exactly do you want to get out of it? Do you see such a purchase having a positive impact on your fund?
Buying shares in Lloyds Banking Group is quite simple. You first need to choose a platform to trade with. Platforms give you access to stock markets where shares and stock can be purchased. There are now plenty of platforms to choose from, such as eToro, which can be accessed on mobile devices and desktops.
Be aware that some platforms may charge fees. The fees can be attributed to deposits and withdrawals. Platforms and typically brokerages will charge commission for their services as well. However, more and more platforms are switching to low commission rates or even 0% commission rates to remain competitive.
Once a platform has been chosen, you will need to create an account to use their services. Opening an account will usually require providing personal details, such as full name, address, date of birth, and National Insurance Number.
Authorised and regulated brokerages and platforms may typically be under the Financial Conduct Authority. If the platform or brokerage you decide to use is under the Financial Conduct Authority (FCA), you will likely need to provide extra information to prove your identity. This may be a requirement to provide a driver's license, bank details or utility bill with an address.
A fund will need to be deposited into that account once it has been set up. After a deposit, search for Lloyds Banking Group ticket (LLOY).
It is encouraged that you do your research before buying any stock. Consider how this will impact your portfolio. If you do not yet have a portfolio, think about whether you are ready to take on the responsibility of having one. If you feel ready and prepared, you can then look at buying Lloyds Banking Group shares.
The price of a single share of Lloyds Banking Group will change and fluctuate on a regular basis. The cost of a share will depend on a number of important factors.
As of the close time on July 7th 2022, the London Stock Exchange lists the price of a single Lloyds Banking Group share as 42.30 (GBX).
To give an example of how much a share price can change in a single day, the open price of a single Lloyds Banking Group share on July 7th 2022, was 42.14 (GBX). This means there was an increase of 2.42%.
Is the Lloyds Banking Group Overvalued or Undervalued?
Valuing a stock in the stock market is always going to be a challenge. No one can really know how a stock is going to perform. There are always factors impacting the price of a share, including internal factors such as corporate actions and business decisions, as well as external factors like political and economic events.
To know whether Lloyds Banking Group is overvalued or undervalued, and if you are seriously considering investing, it might be worth seeking out professional personal advice.
Minimum deposit £10
0% commission when you buy and sell stocks
One of the best investment apps in the UK for beginners and low-cost trading
76% of retail investor accounts lose money when trading CFDs with this provider. You should consider whether you can afford to take the high risk of losing your money. Your capital is at risk. Other fees apply. For more information, visit etoro.com/trading/fees
There are a series of methods for making Lloyds Bank direct investments for prospective investors to choose from. There is a Share Dealing ISA, Share Dealing Account, Investment ISA, and Investment Account.
With ISAs, it is worth contacting a professional customs-approved ISA manager for the latest ISA rates and changes. You can find a list of their services on the official Lloyds Banking Group website.
Share Dealing ISA
Share dealing ISAs from Lloyds Bank offer investments up to £20,000 per tax year. It is exempt from UK Income Tax and Capital Gains Tax.
Each investment will charge a £1.50 commission to sell and buy funds and just £11 per trade. That can drop to £8 if an 8+ trades are made per calendar quarter.
Share Dealing Account
A Share Dealing Account is quite a basic account. The same charges apply as the Share Dealing ISAs, however, they are subject to tax.
Share Dealing Accounts provide substantial investment options. This includes shares, trusts, funds, and EFTs.
Investment ISA
Investment ISAs are for those who do not to choose their own shares and stocks. Investment ISAs also protect profits from tax in the UK.
These are simple accounts where you choose between three different funds: Low Risk, Medium Risk, and High Risk. These ISAs allow for up to £100 investments per month.
Investment Account
An Investment Account with Lloyds Bank could be a good option for people who have already reached the cap on an ISA. Investment Accounts also provide higher risk, medium risk, and lower risk funds.
Further information can be found on the official Lloyds Banking Group plc website. Lloyds can provide further information on their savings accounts. They can inform you about how their investments service is operated.
Buying shares in Lloyds Banking Group only takes a few simple steps. The steps are pretty easy to do, but the big thing is to consider whether you are ready to purchase shares. There is a lot of risk involved with investing and buying shares.
The first step is to find a suitable platform and choose a type of investment account. The account will let you buy and sell shares.
The second step is to choose which shares you want to buy. In this case, you may want to buy shares in Lloyds Banking Group.
You should now be ready to purchase shares. Most platforms will let you see updates on the market and share prices.
Finding an answer as to whether shares in Lloyds Banking Group are a good trade is incredibly difficult. The value of any share in any company can change dramatically and can be very unpredictable. It is hard to know whether a trade is going to be worth it.
So knowing whether a share in Lloyds Banking Group will be a good purchase depends on various factors. You will have to come to a decision on the back of your own research.
It is worth checking the past performance and current state of stock markets, as well as a forecast to see where the potential future performance is likely to head.
Lloyds share prices can be highly volatile. The volatility of the shares is slightly above the average. Higher volatility does inherently bring higher risk.
There are specific shares to buy that will award cash dividends. The amount paid will depend on whether these types of shares are owned.
Dividends are paid depending on how many shares are owned. The final dividend payments per share in 2021 were 1.33p. Be mindful of dividend yield. It has been reported that the most recent dividend yield is 5.98% of the share value on an annual basis.
Is Lloyds Banking Group plc listed on the London Stock Exchange?
Lloyds Banking Group plc is listed on the
London Stock Exchange
. You can search for the share by entering the ticket LLOY.
Can I buy stocks and shares through Lloyds Bank?
Lloyds Bank offers a series of accounts to pick from. Each one is very different and has different perks and limitations.
If you are considering setting up an investment account or ISA with Lloyds Bank, you should contact them directly and seek personal advice from their advisors.
See which share tip is making the headlines

Have you considered transferring your pension?

Find the best trading platforms
*Capital at risk