Online stock research websites can highlight a company's financial strengths, weaknesses, profits, losses, and future predictions using historical data.
Using these stock research tools is by far the most accurate way of investing in the stock market and failure to take this information into consideration can directly affect your future investment profitability.
Countless hours of research have resulted in my list of the best stock research websites to help you on your investment journey.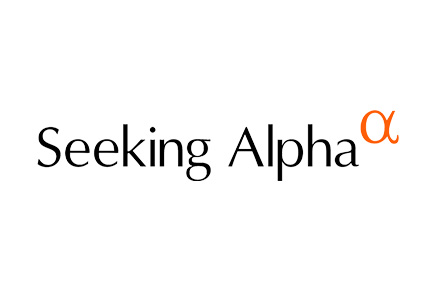 Stock screener for ratings
Transcripts of earnings calls
10 years of financial statements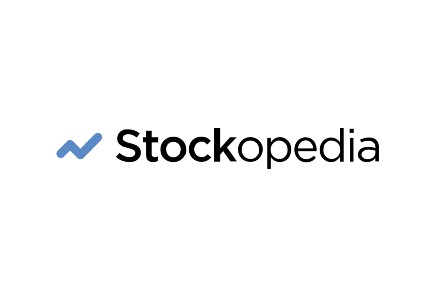 Powerful screening tools
Pre-made 'Guru' screens
Thousands of StockReports™
Best for experienced investors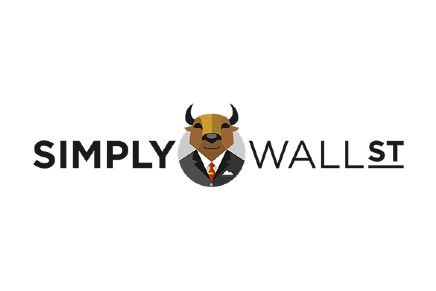 International stock information
Stock reports
Portfolio tracker & analysis
My best rated stock research websites, November 2023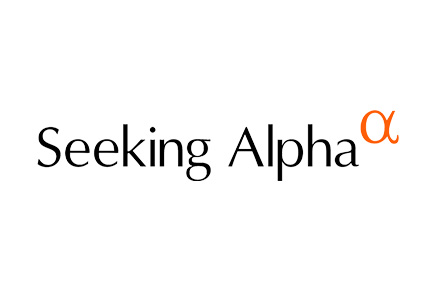 Seeking Alpha
Seeking Alpha is an investment resource and research website that has plenty of free services that can be useful to novice investors. That said, its premium subscription – Alpha Premium – provides even more useful products with additional resources in greater detail.
The website is great for exploring stock market takes from other investors and comparing ideas – according to Seeking Alpha's Media Kit, it has over 16,000 contributors whose work is vetted by in-house editors.
Its stock research uses fact-based analysis to allow investors to make their own interpretations of the different cases to be made for each stock.
In this way, Seeking Alpha Premium can be helpful to intermediate investors by introducing you to a wider community of investors whose ideas or opinions you may not have considered. This can be a useful way to solidify your understanding of stock market topics while you research stocks.
Seeking Alpha's premium service provides comprehensive investment research that can cover a lot of what you may need to know in one stop.
Some of the features provided in its premium service include:
A stock screener, allowing you to filter selections according to analysts' ratings
Transcripts of earnings conference calls
Financial statements dating back 10 years
Side-by-side peer stock comparison tools
Access to forecasts such as earnings and dividends.
Overall, with Alpha Premium, you can expect to have access to extensive research tools, peer comparisons, ratings, earnings details, SEC filings, press releases, and more – all with real-time financial data and fewer ads.
Seeking Alpha Pricing
Basic: $0
Premium: $119 per year
Pro: $499 per year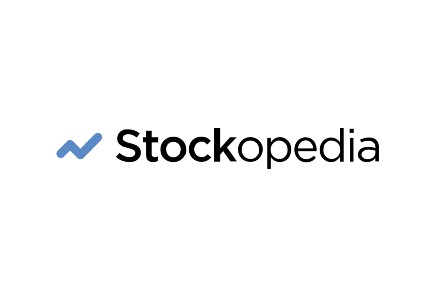 Stockopedia
Gain deep insights into the strengths and weaknesses of any stock. With comprehensive access to institutional data, combined with powerful portfolio tools, Stockopedia helps you find, analyse and manage your stock market investments.
The high-quality editorial and exclusive community of active private investors will support your DIY investment journey, giving you a sounding board for ideas and market analysis. Suitable for both beginners and seasoned investors, your Stockopedia subscription includes:
Powerful screening tools with over 150 financial ratios to help you systematically identify new opportunities.
Pre-made 'Guru' screens to emulate the investment strategies of legendary figures like Warren Buffett.
Thousands of StockReports to assess all the fundamental characteristics of every stock
Proprietary StockRanks™ which reveal how each stock ranks against Quality, Value. and Momentum – three factors that have proven to identify long-term outperformance
Detailed technical analysis with overlays and indicators that include, Bollinger Bands, Relative Strength Index (RSI), Moving Averages, Ichimoku Cloud, and Fibonacci overlays.
Detailed portfolio analysis and tracking with 'Total return', diversification, and position weight insights.
Daily editorial from award-winning stock market analysts.
The platform provides comprehensive coverage of over 65,000 listed stocks across the UK, US, European, Canadian, Australasian, Developed Asia, and Indian markets.
Stockopedia pricing
Stockopedia's subscription plans offer investors a high level of flexibility to suit individual needs. Investors can select a plan that aligns with their geographic investment focus.
Monthly: From £27 / $35
Annual: From £265 / $325
Get 25% off annual subscriptions with our referral code "IR25"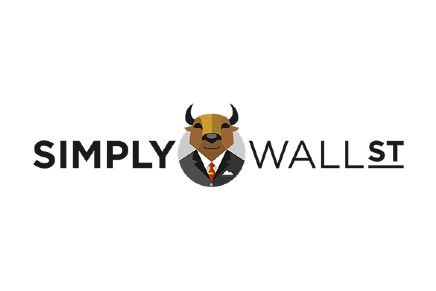 Key features:
Visual Stock Summaries: Quick overviews of stocks with suggestions for similar companies
International Stock Information: Covers stocks from multiple countries.
User-Friendly: Designed for ease of use with minimal jargon.
Stock Reports: Offers detailed reports, investing ideas, portfolio trackers, and market updates in visual formats.
Stock Screener: Allows users to filter stocks based on various criteria.
Portfolio Tracker & Analysis: Import your portfolio for insights into diversification, risks, and performance.
Intelligent Updates: Set alerts for specific stocks of interest.
Weekly Market Insights: Stay updated with the latest market trends and educational articles.
Who should use it?
Ideal for beginners and individuals seeking visual data for informed investment decisions. It's also beneficial for those wanting to understand their portfolio's diversification and weighting.
Final Thoughts:
A useful tool for both novice and experienced investors, Simply Wall St provides a visually engaging way to analyse and understand stocks, making it a worthwhile addition to your investment toolkit.
Pros:
Detailed international stock research.
Excellent visual representation.
Free plan available with valuable features.
Cons:
Limited data in the free version.
Funds information is somewhat limited.
Plans & Pricing:
Free Plan: £0
Premium: £8/month
Unlimited: £16/month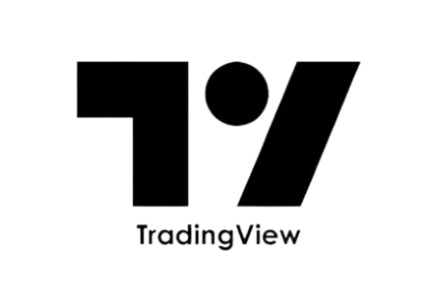 TradingView
TradingView could be a great resource for stock traders or investors that use technical analysis in their day-to-day investment life.
With the TradingView website and investment research software, you can use real-time market data to chart stocks with a huge variety of tools and indicators that can also be customised to suit your preferences.
It also hosts some of the best stock analysis tools that are ready to be used on your favourite stock charts.
A selection of the various tools and indicators offered by the stock analysis site include:
Bollinger Bands
Fibonacci overlays
Relative Strength Index (RSI)
Moving averages
The Ichimoku Cloud.
With its paid service, you can keep all your chartings fixed in the same place, ready for you to come back to and check the accuracy of your ideas – sometimes, your investment or trade ideas take a long time to play out, so it can help to keep your drawings exactly at the price you wanted them.
It also offers charting and stock screeners across multiple types of markets not limited to:
Stocks and funds, including ETFs
Closed-end funds
Forex
Precious metals and resources, such as gold and oil.
The screener can be customised with pre-prepared data groups such as:
Overview
Dividends
Performance
Weekly Volatility
TradingView could be useful for traders who use technical analysis to create theories of price movements.
Similarly, you could use its excellent charting services to compound any fundamental analysis you have undertaken.
Tradingview pricing
TradingView offers three levels of paid subscription and one free plan:
Basic: £0
Pro: £14.95 each month
Pro+: £29.95 each month
Premium: £59.95 each month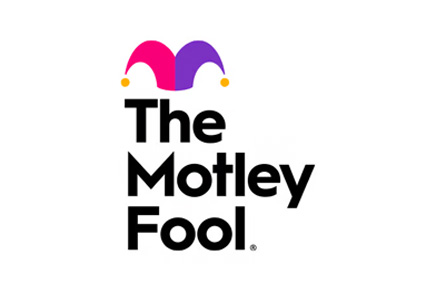 The Motley Fool is a well-renowned stock market research website that covers a lot of areas including news, fundamental recommendations, and in-depth analysis.
The Motley Fool "Stock Advisor" is one of its most well-known products and seeks to recommend top picks in stocks to try and beat the broader market.
As opposed to its "Rule Breakers" service – which aims to recommend aggressive growth stocks that may carry greater risk – its Stock Advisor sides with more stable picks that are typically more appropriate to buy and hold over a longer period of time.
Through a newsletter-based service, you are given recommendations for stocks that have solid financials and are generally less prone to volatility.
Its Stock Advisor service also provides suggestions for "Starter Stocks" that can act as the bedrock of your portfolio. This can be helpful for people who want to get started with investing but aren't sure which stocks to choose.
There are more services included in its Stock Advisor membership, such as:
Two new stock recommendations every month
10 "Best Buys Now" selected from over 300 stocks that Motley Fool tracks
Investing resources, as well as The Motley Fool's archive of recommendations.
On top of these features, you're also able to gain access to a wider community of like-minded investors.
The Motley Fool Pricing
Motley Fool Stock Advisor: $99 per year for new members
Motley Fool Rule Breakers: $99 per year for new members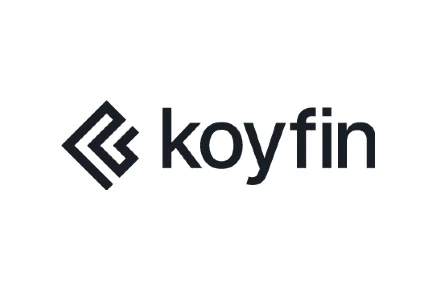 Koyfin
Koyfin is a full-service data terminal providing data for fundamentals, macro, and technicals trusted by more than 300,000 investors. Powered by Capital IQ, Koyfin offers global coverage of equities, ETFs, Mutual Funds, analyst estimates, transcripts, filings, screeners, financials, charting, macro data and custom dashboards.
The terminal is great for studying individual companies from top to bottom, fundamental charting, and macro analysis. It's commonly referred to as the best alternative to a Bloomberg Terminal for individual investors, funds, and advisors because it offers institutional data without the price tag. It's known for its advanced level of customisation.
Some of the features provided by Koyfin include:
Comprehensive coverage of over 99,000 listed stocks across the world.
Global stock screener
US ETF and Mutual Fund screener
Watchlists
Tailored news and filing feeds for watchlists
 Macro dashboards
Custom Dashboards
Market Movers
Transcripts and advanced transcript search
Earnings calendars
Macro calendars
Analyst estimates and price targets
Financials and custom financials templates
Filings and press releases
Extensive library of fundamental and technical charting
Intraday charting for US securities
Ability to track portfolios with entry costs, weightings, and total returns
Koyfin pricing
Koyfin's pricing plans offer a level of flexibility to suit individual and professional investor needs. All plans include global coverage, and the Pro tier comes with priority support and exclusive training.
• Free: $0
• Plus: From $35 to $45 per month
• Pro: From $70 to $100 per month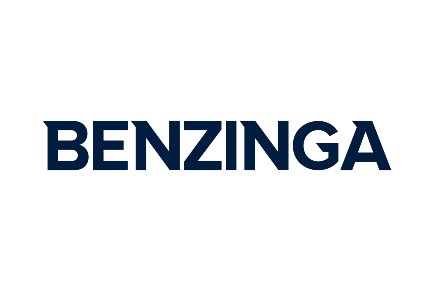 Benzinga – Best for technical analysis
For a focus on technical analysis, investors could consider using Benzinga Pro to research stocks.
Benzinga is one of the stock market websites that specialises in providing actionable stock market news in the form of live and breaking stories pertaining to the biggest publicly traded companies in the world.
Notably, it has a detailed yet eclectic newsfeed that covers all business sectors. This feed can also be customised to your liking. So, if you have a penchant for a particular sector or stocks from a specific country, this could come to good use.
Its services are mainly targeted towards day and swing trades – positions that normally use leverage hoping to catch a short-term swing in direction or, alternatively, be closed within the day – which aim to use the breaking news stories to open positions that hope to take advantage of market updates.
Benzinga Pro also allows subscribers to chart stock prices using a TradingView developer application – one of the best in the industry.
Another interesting feature of Benzinga Pro's paid service is the "Insider Trading Tracker" – this gives you the unique ability to see the actions of corporate insiders, such as company officers and big stakeholders, and see how they are handling their stocks.
Benzinga Pro has other useful features including:
Audio Squawk: market news in an audio format for added simplicity.
Stock Scanner: aids your search for stocks by scanning the market with customisable filters.
Calendar: helping you keep track of the financial year with dates of reports, dividends, economic data releases, IPOs, SEC filings, and more.
Benzinga Pricing:
Benzinga Pro has four tiers of subscription:
Free: $0
Basic:$27 each month
Essential:$197 each month
Options Mentorship: $457 each month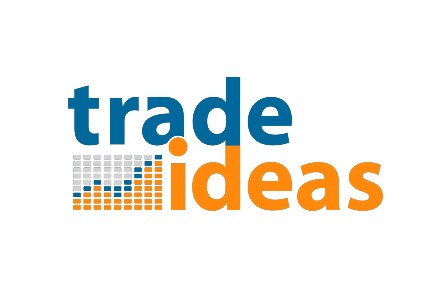 Trade Ideas
Trade Ideas is a stock research website worth taking note of for technical analysts and proactive investors alike.
Its most interesting feature is "Holly" – the website's artificial intelligence-fuelled research assistant that you're able to give tasks to complete while you have your feet up.
It can comb through technical and fundamental data, social media, earnings reports, and more – all so you don't have to.
As a result, Holly provides you with stock picks and live trading recommendations.
While the automation of the website is a plus, Trade Ideas can also be conducive to learning about stocks and trading – you're able to test Holly's recommendations in a real-time, simulated trading arena through a premium subscription.
This way, your own money isn't at risk while you practise, which could allow you to get comfortable with different strategies and explore which best suit you.
Money and risk management are additional areas in which Trade Ideas stands out from others.
It has software that adjusts your levels of exposure as well as your trading plan. At the same time as this, you can get accustomed to managing your trades by implementing the software's advice through Trade Ideas' simulated trading environment.
With its paid service, you can also access notification services that keep you in the loop with digital price alerts, as well as its "Strength Alerts" newsletter.
With its newsletter, you receive five fresh trading ideas directly from Trade Ideas' model portfolio every Monday.
The site also implements different scans of the market to detect unusual trading activity, such as a large build-up of long or short positions in a specific stock or sector.
Trade Ideas Pricing
Trade Ideas has two levels of subscription:
Standard: $84 per month
Premium: $167 per month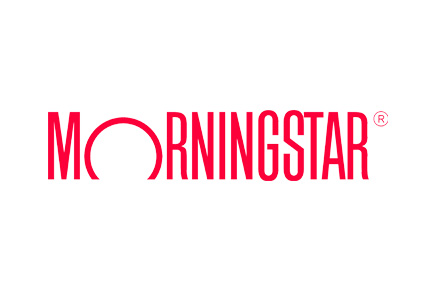 Morningstar
Founded in 1984, Morningstar is one of the most reputable investment research and management services in the world.
Geared towards fundamental investors, technical analysis will seldom take the spotlight with Morningstar. So, if this is how you prefer to trade or invest, it may be worth considering.
Its broad, fundamental approach to discerning potentially sound investments makes it a useful place for long-term investors to seek out information and advice.
The site forms its rationale by using hard, empirical data combined with logical analysis which can help you to understand how certain points of view are derived. In this way, it could be a useful educational tool as well as for general research.
The site covers a number of investment products including:
Morningstar offers a paid, premium service that grants you access to tools with greater detail. Included in this, you can expect to find:
Stock screener: use these to peruse investment ideas with different presets and filters.
"Portfolio X-Ray": a tool that allows you to track your investments and display your asset allocation for easy rebalancing.
Data on equities: gain access to downloadable equity, fund, and exchange-traded fund (ETF) PDF reports.
Track twice as many portfolios: monitor 10 of your investment portfolios with Morningstar Premium, instead of five with its free service.
To provide the services it does, Morningstar procures its in-depth analyses from independent analysts – a reason for users to have confidence in the work it provides.
Morningstar Pricing
Free: £0
Premium: £19 per month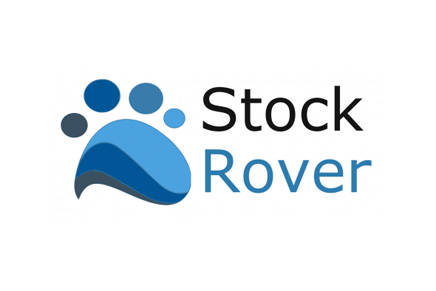 Stock Rover
Stock Rover is a paid stock research website that could be ideal for you if you invest on a fundamental basis.
It can be especially useful for keeping track of and managing your portfolio with its various services catered to portfolio treatment.
Some of the tools offered by Stock Rover that allow you to do this include:
Emailed performance reports
Detailed portfolio analysis tools
Correlation tools
Trade planning
Rebalancing facilities.
Stock Rover also enables you to construct research reports that use live data to construct a fundamental and technical summary of different companies' performances up to 10 years in the past.
Of note is Stock Rover's useful "Brokerage Connect" feature that gives you the ability to view a data feed of your portfolio holdings. So, even if you have multiple portfolios across different brokerages, you can view them all in one place.
The website also provides in-depth analyses of your holdings once your portfolio has been uploaded.
Another notable feature is its useful stock screeners that can be customised according to hundreds of different metrics. This can help to give you an insightful overview of different markets, industries, and sectors.
Stock Rover Pricing
Stock Rover has three different pricing options:
Essentials: $7.99 each month
Premium: $17.99
Premium Plus: $27.99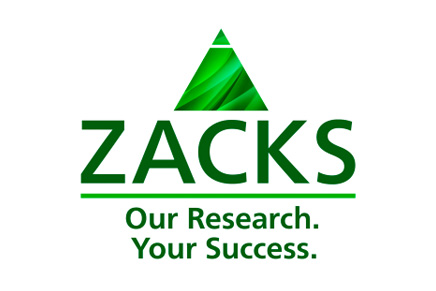 Zacks Investment Research
Zacks Investment Research provides its paid subscribers with a comprehensive list of available features along with multiple tiers of subscription, allowing an entry point no matter how new you may be to investing.
It takes a fundamental, generalised approach to provide market news of all kinds, business updates, and broad data regarding different stocks.
One of its most notable features is the "Zacks #1 Rank List". Here, it collects the top 5% of stocks with the most potential.
You can also view the most volatile stocks across multiple different criteria with "Zacks #1 Rank Top Movers". This gives you the choice of metrics to sort by including value, growth, momentum, and income.
The Zacks "Bull and Bear of the Day" is another clever feature employed by the site. This is used to give an accessible insight into the most and least promising stocks of each day, according to Zacks' own judgment.
If you're more of an idle investor but still want to keep tabs on your investments, the "Portfolio Tracker" featured on the site could be of use to you – it can provide information helping you decide whether to buy, sit on your hands, or sell.
Additional features you'll have access to with its paid service include:
The Zacks "Focus List": a portfolio of stocks intended to be held over the long term
Customisable stock screeners
Equity research reports.
Zacks Pricing
Zacks Investment Research offers different types of subscriptions:
Zacks Premium: $249 each year
Zacks Investor Collection: $59/month or $495/year
Zacks Ultimate: $299/month or $2995/year
The Tokenist
As far as routinely published stock research goes, The Tokenist is a detailed and reputable financial media publication offering professional, educational writing on all types of financial topics.
The Tokenist's content maintains close attention to the growing relationship between finance and technology, while also sharing its spotlight with general disruptive financial innovation.
It offers various types of services that could attract investors of all different levels:
News desk: aims to provide commentary regarding the ongoing integration of finance and technology with a consistent macroeconomic vantage, covering anything from meme stocks to international monetary policies.
Guides: curated by financial experts, The Tokenist also regularly publishes detailed guides in order to assist its audience in their financial journeys. The guides offer a range of topics on stocks and finances with different levels of complexity so anyone can gain utility from them.
"Five Minute Finance" newsletter: this is the publication's free newsletter which is read by over 11,000 subscribers, according to the Tokenist website. This newsletter is published each Friday and covers finance and technology's five biggest events of the week while breaking them down for readers.
Overall, the website is well-renowned for its regular, digestible yet well-informed publications covering the areas of finance and technology, while following the broad, increasing synergy of the two areas.
For immersing yourself into the world of financial news while incorporating detailed, professional investment news into your routine, The Tokenist is certainly worth your consideration.
The Tokenist Pricing
The Tokenist's resources are free to use, including its weekly newsletter.
Fundamental analysis versus technical analysis: what's the difference?
As you'll see, I've divided my list between fundamental and technical analysis sites. To determine which type of research site might be more suitable for you, it can be helpful to understand the difference between these two concepts.
Fundamental analysis
Long-term investors often prefer to approach potential trades using fundamental analysis.
This is a type of stock market research that takes a more general approach. It often involves sifting through a publicly listed company's financial details to try and gauge an estimate for the likelihood of its success.
This routine can range from rather basic sounding but important information, such as the time of year for specific industries to perform well, all the way to quite complicated sets of formulae and metrics that measure a company's financial performance.
For fundamental investors, something as simple as the news can be an important stock research tool.
Factors of a company that fundamental analysts may seek out include its:
Management team
Business model
Balance sheet
Cashflows
Earning reports in general.
So, from macro to micro, fundamental analysis uses the interpretation of different values and metrics in the attempt to gain a broader picture of a company's true value among the wider market to inform of potential – often long-term – investments.
Technical analysis
In the opposing camp, technical analysis uses the actual price action to try and gauge potential future price movement, up or down.
It often involves interpreting market sentiment from the "candles" – the red and green bars that form a chart – that measure the stock's price movements. As such, certain configurations or shapes of candles are used to inform the direction in which the market could move.
Those that practise technical analysis often use overlays and drawings on charts of stock prices. Different kinds of indicators and formulas such as moving averages, Fibonacci lines, and Bollinger Bands can be used to try and reveal patterns that may not be as noticeable otherwise.
While this method can still be used over longer timeframes, it's normally used by traders who seek short-term positions using leverage.
Trading with leverage carries great risk and has the potential for you to lose more money than your position size.
While most stock research websites will have resources that cover both fundamental and technical bases, some examples only cover one or the other.
So, understanding your own investment goals and priorities can help you recognise which sites may be of best use to you.
Are fundamental analysis sites better than technical analysis sites?
Different examples of stock research websites take varied approaches to their investment strategies, just like individuals.
So, it can be helpful to first discover what style of investing or trading you prefer before committing to a premium package with a research site.
This is because there is no real way to say which method – or category of research site – will help you the most.
It's safe to say that you should consider using a website that best reflects your outlook on finances and investing, especially your risk.
If you prefer to limit your risk by any means possible, it may be worth considering a long-term approach which is normally partnered with fundamental analysis.
On the other hand, if you have a significant appetite for risk and are seeking short-term investments or trades, you may get more use from a technical analysis site.
How to find the best stock market websites
When trying to find the best stock research site for you, it could help to seek out a variety of reviews or consult different comparison sites to get a rounded view of what is offered and where.
You could use my list of stock research websites to begin your search by helping you understand what to expect from different sites.
Consider your own trading or investing preferences and perhaps prioritise them – learning how to trade or invest can be a complex task for anyone, so playing to your hand in this sense could make the process easier.
The price a site may charge for its subscription may also affect which is more appropriate for you. So, keep a keen eye out for free trials offered by different websites that could allow you to get a better idea of how useful they are to you.
How to get the best out of stock research websites
Depending on your level of knowledge, many of these sites will likely have a lot of information on them, and some may be very complex. So, if you're a beginner, there's a chance you won't understand some of what you read.
Ultimately, the most sensible course of action is to identify your level of risk and investment strategy. This can help you recognise which information is the most useful and relevant to you.
Also consider: My guide to the Best Stock Trading Apps UK
What are the best features of stock market research websites?
Whichever the best features of a stock market research website are will most likely depend on your approach to investing.
Some resources may provide little utility to a day trader while proving incredibly useful to a long-term investor.
Common features of stock market research sites
Some of the usual features of stock analysis websites include:
Stock screeners: compile screens showing the current performance of stocks into one display to quickly access an overview of a market sector.
Recommendations and stock ideas: a lot of websites use professionals who analyse different areas of the stock market to try and find stocks with promising outlooks.
News updates: financial updates, business news, regulatory changes, earnings reports, and much more are all topics that are frequently covered by stock research websites.
Educational resources: complex areas of investing and trading are often explained in comprehensive formats for different levels of experience.
Stock analysis tools: detailed and precise technical analysis tools are offered by some sites and can even sometimes be customised. The best stock research tools are often exclusive to paid members.
Are there websites that give you stock recommendations?
While researching stocks and the wider market, it can often be useful to get picks and recommendations from reputable sources – not necessarily to blindly adopt them, but to incorporate them into your wider perspective.
There are many stock research websites that provide this service in a variety of capacities.
The Motley Fool Stock Advisor is a notable example of this – not only does it use hard data to inform its picks, but it also attempts to reduce risk with its recommendations by normally targeting value stocks that may be underperforming.
Of course, these recommendations don't guarantee success. You should consider taking such suggestions onboard as something to consider rather than a must.
In fact, pursuing this outlook could develop your skills of identifying what may or may not be a sensible pick, training your critical thinking in the area of stocks.
It may be prudent to read recommendations and tips from multiple sites, giving you a broad view of the markets from various perspectives.
Can you learn to trade futures on stock research websites?
Learning to trade stocks and futures can carry great risk. So, using stock research sites to boost your knowledge, before jeopardising your own funds, could be a way you can reduce risk when learning how to trade futures.
Indeed, there are websites with a specific focus on technical analysis and charting techniques, such as TradingView.
Here, not only do you get access to stock research tools for conducting technical analysis, but you can also engage in communal and educational resources intended to help all levels of skill.
Such resources can aid with areas of trading including:
Psychology
Risk management
Trading ideas
Trading tools
You should remember, however, that trading futures often carries a significant level of risk and it's entirely possible for you to lose money when doing so.
Can you learn about individual stocks on stock research websites?
One of the many reasons people use stock research websites is in order to find detailed information on specific, individual stocks.
Using a stock research website for this could be a helpful place to start your journey as you can often find in-depth analyses and financials of many specific stocks on these websites.
It's common for sites to feature news regarding different business sectors and areas of the market, and there are sometimes even news streams for specific companies and their stocks.
Beyond this, you can normally expect to find information on earnings reports, dividend structures, press releases, and much more.
If you want to start using tools to advance your practical knowledge, a lot of sites may require you to become a paid member. With this, you can often gain access to more resources that could measure or monitor specific stocks.
Best stock research websites FAQs
Are stock research websites expensive?
No, not all stock research websites are expensive. There are websites that offer a range of prices to cater to different budgets, and some even offer free trials for new customers.
Will stock research websites help me make better investments?
No, stock research websites won't necessarily help you make better investments. They may give you the relevant information to help you form investment decisions, but your investments are ultimately your own responsibility and there is no guarantee they will perform better because a site recommended them.
The value of your investments (and any income from them) can go down as well as up and you may not get back the full amount you invested. Past performance is not a reliable indicator of future performance. Investments should be considered over the longer term and should fit in with your overall attitude to risk and financial situation.
See which share tip is making the headlines

Have you considered transferring your pension?

Find the best trading platforms
*Capital at risk