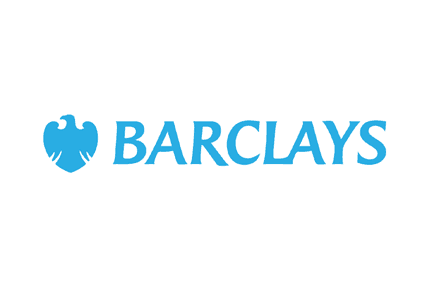 Investors considering Barclays Smart Investor will be comforted by the name behind the investment platform. Barclays is a long established banking giant offering customers reassurance that their funds will be completely safe through a long track record and upstanding reputation for providing financial services.
Barclays are listed on multiple stock exchanges and authorised and regulated by the Financial Conduct Authority.
However, does their Smart Investor arm stand up to their reputation in this Barclays review, and what are the advantages for customers looking to place their funds in this investment platform?
We Recommend Interactive Investor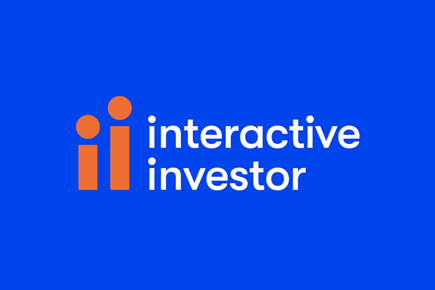 Consolidate your investments with Interactive Investor. Flat monthly fee of just just £9.99.
Barclays Smart Investor is an investing platform for individuals to make their own informed investment decisions and reach their financial objectives.
With a variety of investment accounts and opportunities available, investors can select options that align with their goals of generating income or growing savings. However, it is important to note that this investment platform does not provide personalised financial advice.
For those who may not feel confident in making their own investment decisions, it is recommended to seek guidance from an independent financial advisor.
Though Barclays Smart Investor does not offer advice, it does provide principles for investing to assist users in becoming more knowledgeable investors. If any uncertainties arise, it is best to consult an independent advisor.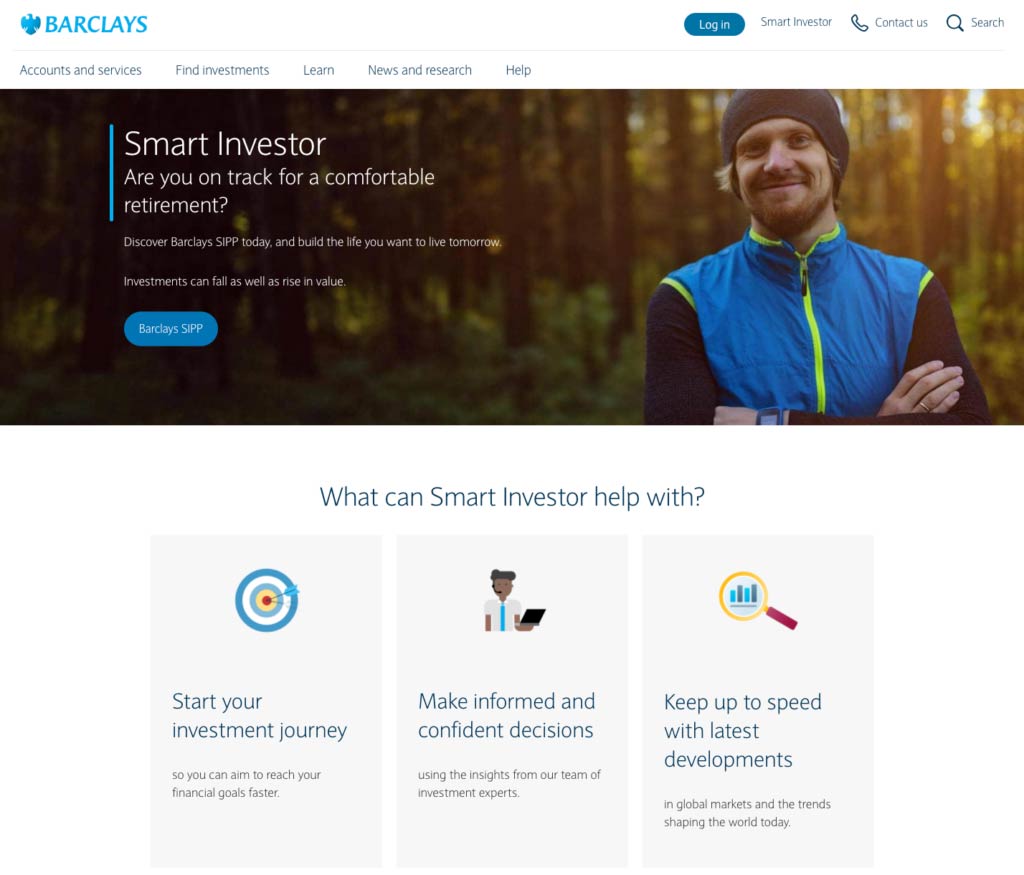 Barclays Smart Investor Product Range Overview
Products on offer include:
Stocks and Shares ISA
Investment Account
SIPP Account
Savings Account
Unfortunately Barclays Smart Investor is missing the mark when it comes to the products it has available. Compared to its competitors, we found it to be really limited in its offering, with the portfolios only covering the UK market as well as the number of products being restricted to just UK stocks, ETFs, funds and bonds.
Barclays Smart Investor ISA Review
Barclays Smart Investor are really catering for everyone with their investment ISA as they offer all account holders three main options for managing their investments:
I'd like some help
This option has been formulated for beginner investors who are interested in one of their five ready made investment funds. As with most of the competition, the ready made funds come with different levels of risk which are matched to your risk profile.
I need some inspiration
List of funds that have been compiled by the Barclays Smart Investor expert team so you can remain in control of your investments while at the same time taking guidance on funds that the Barclays experts have identified as good performers.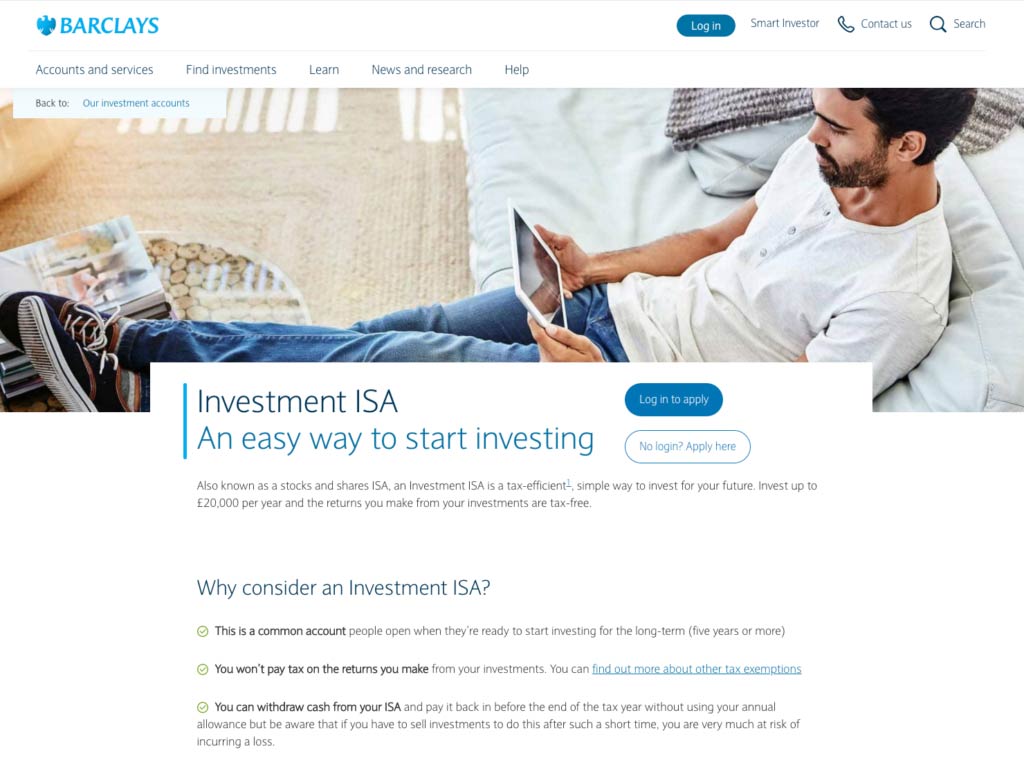 I know what I'm doing
This gives you access to the entire range of Barclays Smart Investor investments including funds, equities and bonds so you can make your own selections. You really would need to know your stuff for this option, beyond what you may have read on a couple of forums.
For clients with an existing ISA with another provider, the good news is you can transfer your ISA to Barclays Smart Investor and they will refund your fees up to the value of £500. However, on the negative side, the interest rates are extremely low and customers would be wise to check they won't be worse off than they are now before making any transfers.
Barclays Smart Investor is a competitive offering on the marketplace when it comes to fees and this includes their ISA, which, whilst not the cheapest option out there, is still at the lowest end of the scale. Their pricing structure is a little complex for the ISA but as a guide they charge £4 per month customer fee or 0.2% of funds and 0.1% of any other investments (whichever comes in higher) per annum capped at £125 per month. As well as this you can expect to pay transaction fees of £3 per online transaction for funds and £6 for any other investments.
As a comparison, one of the cheapest offerings on the market for ISAs is AJ Bell whose transaction fees are just £1.50 per transaction and £9.95 for any other investments, however, it is important to take into account providers such as Best Invest who offer completely free transactions on stocks and shares ISAs.
Barclays Smart Investor SIPP Review
The Barclays Smart Investor SIPP is provided for by AJ Bell, a respected provider in the industry so no problems there.
There are over 2000 funds, ETFs, investment trusts and shares to choose from when investing your Barclays Smart Investor SIPP which may seem daunting to some investors but Barclays Smart Investor do offer excellent tools and education to make it easier to make smart investment decisions. Customers also have the flexibility to opt to make regular contributions to their SIPP or just pay a lump sum.
In terms of cost, the Barclays Smart Investor SIPP plan is priced at 0.2% per annum for funds and 0.1% per annum on other investments, based on the value of your entire portfolio. In addition to this you will be charged an AJ Bell admin fee of £125 +VAT per annum as well as having to pay Barclays Smart Investor an admin fee of £100 per annum.
Certainly this may not be the best price on the market, and providers such as Interactive Investor are able to offer clients their SIPP plan at £9.99 per month as well as a £100 + VAT SIPP admin fee which would certainly come out a lot less expensive.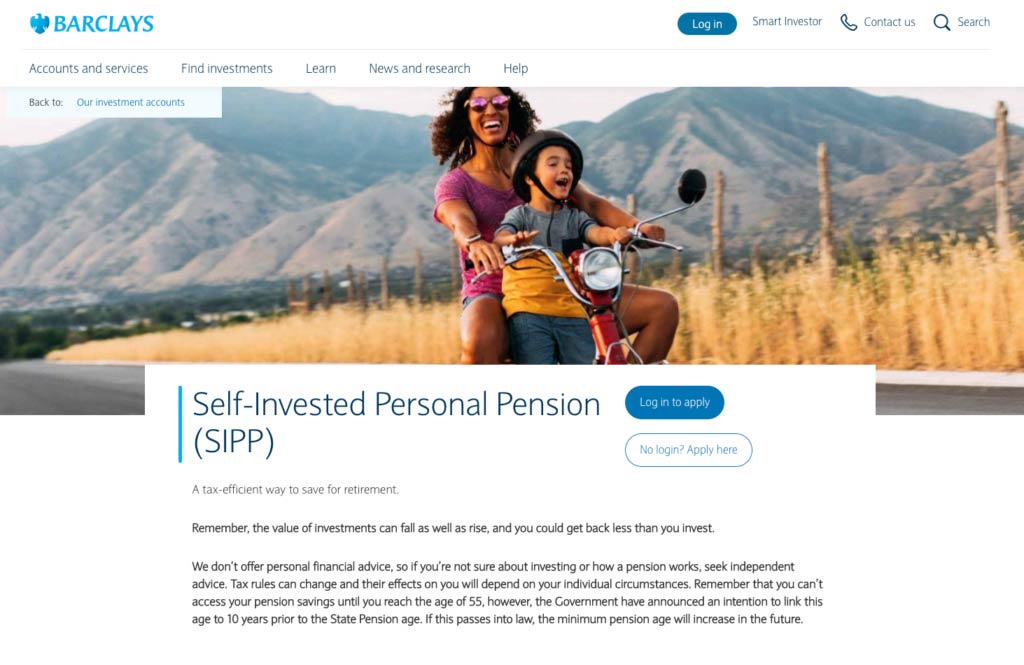 Barclays Smart Investor Platform Review
Whilst the web trading platform on offer at Barclays Smart Investor is easy to navigate and well designed, Barclays Smart Investor have really let themselves down by not offering a mobile platform. Clients can access their investments via the Barclays Banking services app, but you would obviously need to be a Barclays Bank account holder first. As well as this, there is no option for customising their trading platform and we noticed that no secure two-factor authentication was in place which felt like a bit of a let down in terms of security.
The other area where we thought that Barclays Smart Investor could improve their investment platforms would be to offer price alerts and notifications, which a lot of the competition are already providing their customers. That being said, the investment platform did have fairly good search functions and useful filters that allow you to choose asset class, as well as other search criteria.
Research Service and Tools Review
This is where Barclays Smart Investor have really put a great offering together with robust analysis and a good quality news feed section called Barclays Smart Investor Market News which helps clients stay abreast of all London Stock Exchange corporate news and Sharecast News providing access to insightful fast facts and easily accessible to all their customers.
Barclays also have a useful section titled 'Investment Ideas' which is essentially a series of articles written by Barclays in-house expert team offering analysis of recent events and how these could affect your investments. In this section you can also watch informative videos about subjects such as stock market volatility, how best to deal with it, and why it's important to think long term when it comes to the stock market. Beginner investors would really benefit from the information provided on investment themes contained within the Barclays website.
Whilst Barclays research tools really stand up to the competition, unfortunately the same can't be said for their charting tools which we found to be very limited with no option to change the predefined charting setting. The interface for charting was also poorly designed with no customisation options.
Barclays Smart Investor Fees and Charges Review
This is definitely their strong suit at Barclays Smart Investor, there is no denying that they offer a low cost service and their fee structure is transparent and easy to comprehend.
Low stock fees
Low fund fees
Low bond fees
Low non trading fees
No fees for deposits
No account set up fees
No fees for withdrawal
No inactivity fees
As a general guide you can expect to be charged the following at Barclays Smart Investor:
£6 per trade fee for stock and ETF trading
£3 per trade for each online fund transaction
£25 transaction fees by phone
0.2% customer fees on unit trusts and open ended investment companies
0.1% on most types of investment with a min of £4 in monthly fees and a max of £125
Annual charges include:
0.2% a year on funds
0.1% a year on other investments
Minimum monthly fees of £4, with a maximum of £125
Guide to opening a Barclays Smart Investor account
Opening an account with Barclays Smart Investor is fully digital and they have no minimum deposit which is appealing for a wider audience. Whilst their online registration only took around 10-15 minutes, their verification process took over a week which is pretty slow compared to the competition.
You do have to be a UK resident to open an account with Barclays Smart Investor.
Guide to transferring your investments to Barclays Smart Investor
Transferring your investments across to Barclays Smart Investor is relatively simple and can be done in four easy steps and Barclays will rebate any exit charges you incur from the other provider up to the value of £500.
The first step is to select the provider you are moving your investments across from and select the investments you want to move across to Barclays Smart Investor. Once you have reviewed your choice for accuracy you simply need to let Barclays know you are happy to proceed.
Bare in mind that there will be a period during which you will be unable to sell your investments while the transfer is taking place. There are a number of factors that can affect the length of time this period lasts for.
Barclays Smart Investor Customer Service Review
Barclays customer service is available via live chat, email and phone and whilst the representative possessed a good level of knowledge we did find response times to be a little slow. There is currently no 24/7 service, however this is not uncommon.
Who is Barclays Smart Investor Suitable For?
Barclays Smart Investor have successfully made their offering suitable for both novice and experienced investors, and therefore any long term investor seeking low fees and safety as well as robust, informative news would be the best candidate for Barclays investment platforms.
Barclays Customer reviews
Most recent reviews:
Cheap on funds if don't trade a lot. Dear on holding stocks but cheap on trading them, all depends on portfolio size, do your research first.
Likes
Fees
Account opening
Deposit and withdrawal
Customer service
See which share tip is making the headlines

Have you considered transferring your pension?

Find the best trading platforms
*Capital at risk