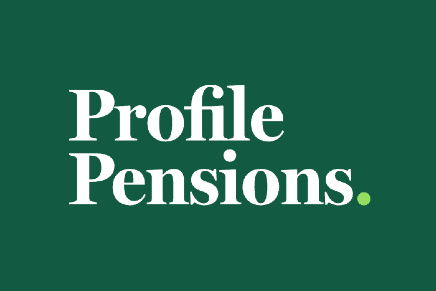 Profile Pensions provide a convenient and effective way to save, access and manage your pension from an easy to use app with the benefit of whole of market investment advice.
This is a suitable option for people just starting a new pension, and for someone looking to consolidate old pensions, however, this would not be a suitable option for someone with a defined benefit pension.
Whilst a personal pension is imperative for all walks of life, not everyone has the time or inclination to manage their pension investments. This is where apps like Profile Pensions can provide an invaluable service.
For anyone that finds the cost of an independent financial adviser prohibitive, Profile Pensions is a low-cost solution, managing your pension for you and ensuring you remain invested in line with your retirement goals and aspirations. It's important to note that Profile Pensions is not a pension provider, and therefore will never hold your pension assets. They are a pension advisory service that uses the whole of the market to find the best possible investments for your pension.
That being said, this isn't the cheapest option available, so I've taken the time to assess whether Profile Pensions is worth the additional cost over pension services such as PensionBee and Penfold.
Deposit and withdrawal:
90%
Markets and products:
100%
Pros
Whole of market advice
Easy to use app
Free tracing and consolidation service
Cons
Lower cost services are available
Pension is not managed by Profile Pensions directly
Exit fees can be charged when switching providers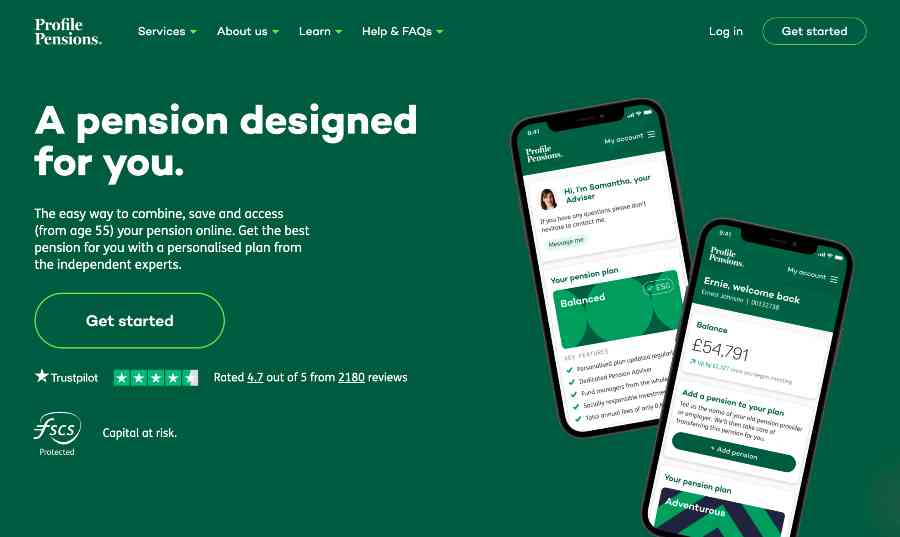 Who are Profile Pensions?
Profile Pensions is the trading name for Profile Financial Solutions and is an online pension advisor offering impartial pension advice as well as a tracing and consolidation service with the aim to make your pension work hard for your retirement.
Who owns Profile Pensions?
Profile Pensions was founded in 2013 by Ian Floyded and Steven Naylor. They have since received significant investment from Kreos Capital and Smedvig Capital who both have a minority holding to this day.
Profile Pensions product range overview
Profile Pensions can help you start, combine, trace, drawdown and invest your pension.
Profile Pensions offer a holistic service to see to all your pension needs as well as an ongoing service to ensure you stay on track.
Starting a new pension
If you are looking to put a brand new pension in place then one of the advantages of Profile Pensions is that this can be achieved in minutes completely online.
It includes a personalised pension plan which isn't standard among these kind of online services and will help you make the right decision about how to best invest your pension.
The advice you receive is independent and whole of the market and includes regular checks to ensure you remain invested efficiently.
Paying into your new pension can be done with a one-off payment or regular direct debits and again the advisers are on hand to help you with your selections. In fact, one of the things I like about Profile Pensions was that I was able to access my Pension Advisor at any time.
You can also view your pension value at any time from the app and Profile Pensions ensure your government tax relief of 25% top-up on your contributions is automatically paid in.
Consolidating old pensions
Recent years have highlighted the need to consolidate old pensions that may be languishing away in poor-performing funds. Combining these pensions can make them more manageable and thus help to improve their performance.
Profile Pensions will help you locate your old pensions completely free of charge as part of their holistic service. They will also get in touch with your old providers and arrange for your pensions to be transferred across. Of course, this is something that most people can do themselves using the government's pension tracing service, however, there are funds that can be missed using this tool and in this instance, Profile Pensions will allocate a member of the team to locate the missing pension.
Having been through this process with other pension providers such as PensionBee, I found this to be a very prompt service and the adviser was on hand to keep me up to date with any progress.
It is prudent to mention that Profile Pensions can not help you transfer a defined benefit pension and should you be seeking advice on transferring a defined benefit pension scheme you should look for specialist advice.
Pension drawdown
When it comes time to draw your pension, Profile Pensions can help you understand how much you can withdraw in order to ensure you have sufficient funds to last for your whole retirement. This will include ongoing advice to ensure you remain efficiently invested throughout your retirement.
Profile Pensions ESG investing
Profile Pensions have all the tools to support those who would prefer to invest their pension in high standards of environmental sustainability and social responsibility whilst still maximising their investment returns.
Many investors are now seeking investments that are in line with their values and Profile Pensions have acknowledged this and included it as an integral part of their service. Their whole of market service ensures that you will be receiving the best possible advice on ESG investing at a market-leading cost.
Profile Pensions customer service review
Because they offer personal advice from a dedicated adviser, the customer service at Profile Pensions represents the backbone of their business model. Profile Pensions have scored 4.7 out of 5 on Trustpilot which is testimony to their excellent levels of service.
'So I'm completely ignorant to how pensions work so I didn't have a clue what all of the options available meant. Profile pensions have been amazing and spent a stupid amount of time to help me understand I could not be any happier thank you so much' – Trustpilot review
Your dedicated adviser is on hand to answer any of your queries. There is also a great customer service team should your adviser not be available.
Profile Pensions opening an account
This is a very straightforward process that can be done completely online in a short amount of time.
A quick online form that includes your personal details and any information you may already have about any existing pensions will be sufficient to open an account. Should you request for old pensions to be tracked down, Profile Pensions will begin this process which could take up to six weeks to complete.
Once your search is complete you can expect a call from one of the Profile Pensions advisers with detailed information of what they have found and whether it is in your best interest to initiate a transfer of your pension funds. This is all completely free of charge.
Of course, having any pension fund invested comes with a degree of risk, but where Profile Pensions stand out from some of the other online pension services is that they offer you independent advice on where to invest your pension savings, as well as how much risk you should be taking.
It is up to you to ensure that the provider the pension advisers recommend to you is regulated and covered by the FSCS.
Profile Pensions have a simplified fee structure which consists of 0.83% to 0.87% of your total pension pot per annum. There are no hidden costs.
The all-inclusive fee at Profile Pensions is not payable until you take the advice they have provided for you. At this point, the rate above will cover your dedicated pension adviser, the pension deal they manage to secure on your behalf, any tracking of missing pensions and workplace pensions, and your ongoing investment strategy.
If you are worried about this fee eating away at an established pension pot, you needn't be as it has been capped at £2,500 per policy.
The only other fee is the 1% incurred when you transfer an existing pension.
Who is this service suitable for?
This is the perfect service for anyone looking for great pension outcomes without the time to self-manage their pension. Remember, it costs nothing to sign up and receive advice from Profile Pensions. You will only be charged once you choose to take the advice they have given you.
Profile Pensions alternatives
This is a unique service unlike some of the alternative pension apps available in that you will receive a personalised plan which seeks to provide you with a better pension. Should you wish to consolidate all your existing pensions but you don't necessarily seek advice, then Penfold or PensionBee would provide you with this service at a lower cost.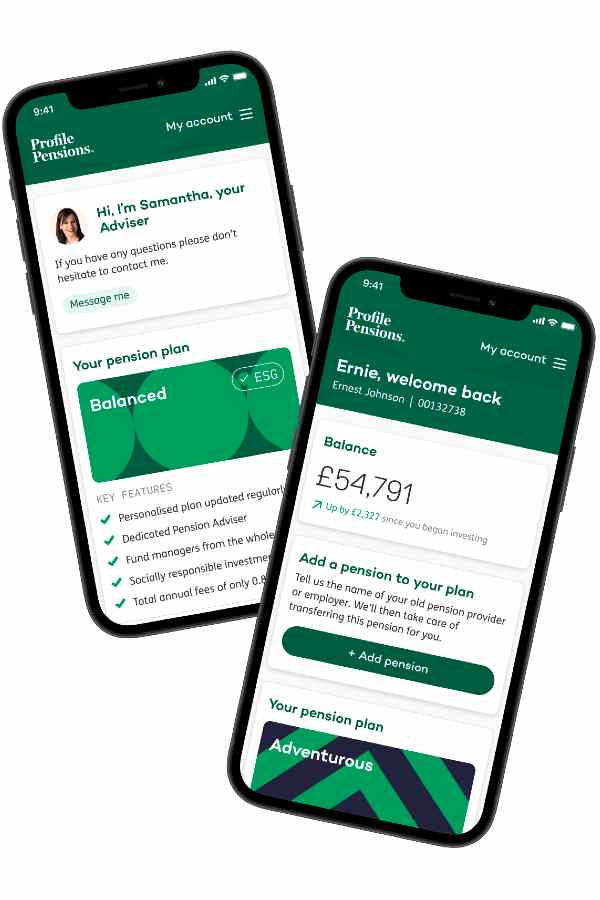 PensionBee
As mentioned, PensionBee will not offer advice or access to whole of market investments. There are no personalised recommendations or ongoing management. What they do offer is a tracing and consolidation service, seven diversified portfolios to choose from and an ethical investing option. The cost can work out lower at 0.50% to 0.95% compared to the 0.83% to 0.87% you will pay at Profile.
Penfold
Penfold is a very similar offering to PensionBee in that they offer a 'Find my Pension' tool but no advice or whole of market investment access. However, Penfold do offer both private and business pensions as well as a lifetime pension plan whereby your exposure to risk is automatically adjusted as you get closer to retirement age. There are four risk levels to choose from but you won't get advice as to which is best for you. Investment options include a Sharia-compliant plan and a sustainable plan. Fees range between 0.75% and 0.88% for amounts below £100,000 and 0.40% to 0.53% for any amount over that.
Why choose Profile Pensions?
Having a personal advisor can result in a better financial position when it comes time for you to retire. At Profile Pensions your advisor will take into account your individual circumstances in order to provide you with a professional service that will result in securing the best pension for a brighter financial future.
Useful Information
This section contains useful information to make your experience at Profile Pensions as seamless as possible.
What type of pensions can I transfer?
Profile Pensions can help you with most defined contribution pensions and as part of this process, they will check for any exit penalties you may incur before you transfer to Profile pensions. Only current workplace pensions and Defined Benefit pensions won't be transferred.
Does Profile Pensions offer transfer advice?
Like similar products such as PensionBee and Penfold, Profile Pensions are unable to offer advice as to whether you should transfer your pension or not. Their investment advice is completely impartial and whole of market, however, ultimately the decision as to whether you should transfer is up to you.
Profile Pensions FAQs
Is Profile Pensions any good?
Over 2,100 customers on Trustpilot reviews have rated them as providing an excellent service with many going on to cite the great communication and easy transfers they experienced. Of course, there are a handful of negative reviews but these mainly focus on delays with the transfer service. This is to be expected.
Is there a minimum investment amount with Profile Pensions?
No, you don't even have to spend a single penny in order to open an account and gain some advice. You can start a pension with as much as you are comfortable with.
Profile Pensions Customer reviews
Most recent reviews:
There are no reviews yet. Be the first one to write one.
See which share tip is making the headlines

Have you considered transferring your pension?

Find the best trading platforms
*Capital at risk