Oval Money was designed to help people efficiently manage their money with minimum effort. It does this by analysing spending in order to save and invest automatically in a way that suits your unique circumstances for absolutely zero cost.
Oval is a great option for people who historically struggle to save, however it works by connecting to your main bank account, so potential users will need to check their bank is supported in order to access the full suite of services.
Oval Money works by connecting to your bank accounts and social media accounts in order to facilitate saving and investing in a fun, relatable way that helps you acquire good habits. It provides a number of services including saving, investing and banking, with absolutely zero cost to the user; however, whether Oval can sustain a completely free service given the suspension of new accounts for the past few months, remains to be seen.
This is a highly customisable service where you set the savings rules, but there is some pretty impressive artificial intelligence at play that is designed to encourage smarter spending whilst maximising on saving so if money management isn't really your strong suit, then Oval might just be the answer towards helping you achieve financial freedom.
Deposit and Withdrawal:
80%
Markets and Products:
80%
Pros
Completely free of charge
Fully customisable
Makes saving and investing easy
Cons
Customer service are not always helpful
Does not support all UK banks
Not currently accepting UK registrations
Who are Oval Money?
Oval Money are a fintech digital savings app with a mission to empower people to save and invest effectively in order to improve their financial life.
Who owns Oval Money?
Oval Money was founded by former Uber chief executive Benedetta Arese Lucini and launched in 2017. After several investments and seed rounds, it was later acquired in full by Swiss private equity group Guru Capital and integrated into one of its portfolio companies, ETX Capital.
Oval Money product range overview
The Oval personal finance app has provided users with a fully customisable saving option, automatic investing, and a virtual debit card linked to your smart account for spending your savings.
Once you have downloaded the Oval Money app, you will have access to a number of features within the digital savings account. How does Oval Money work? Well, the first step towards utilising the features on offer is to connect your current accounts, credit cards, and PayPal account. It is completely safe to do so via Open Banking. Once done you can assign spending controls, savings and investments all in the same place.
In addition, you can connect your social media accounts in order to set saving rules based on your social media activity. Oval have strived to offer a complete app that takes care of all your saving, budgeting and investing needs.
Oval Save
Oval save has a few useful functions that utilise the Open Banking revolution to help those who historically struggle to save. These help to save more money in order to collate a saving pot with minimum effort.
This includes savings Goals, providing scope for assigning your savings towards personal financial goals, whether it be a holiday, a car, or a university fund. You can create custom savings goals, to save the ideal amount and ensure you achieve your savings ambitions.
Once you have set your own rules on each of your goals, the app will work automatically in order to facilitate your savings rules without any further interaction from the user. This is achieved by creating a direct debit mandate in order for Oval to automatically transfer the amount you have identified to your digital savings account.
Smart Rules include
Weekly Top Up – a fixed amount that you choose to be set aside each week
Round up – Round up every transaction you make to the nearest pound to be set aside in your saving goals
Spending category – Set aside a fixed amount when you spend money in any chosen category
Earnings – set aside a fixed amount every time you earn money
Fitness – set aside a fixed amount every time you work out
Oval Invest
With as little as £10 you can start investing in a choice of pre-made funds and discover exclusive financial products. The easy-to-use interface means you can invest easily with just a few clicks.
Activating a savings rule on your investment portfolio is fairly straightforward. Once you have opened a position (placed some money in a fund) you simply tap on Smart Rules and select the amount of money you wish to invest each week.
Oval are very clear that the investments on offer are intended for medium to long-term investing. There are currently four different ETNs that can be invested in including
Thematic ETNs
Fixed rate ETNs
ETNs with Protected Capital
ETNs on safe-haven assets
ETNs are Exchange Traded Notes which passively track the performance of indices. These have been created exclusively for Oval, with the intention that investing can be undertaken with small amounts of capital.
Also consider: ETF vs ETN: What Are the Differences Between These Exchange-Traded Products?
Oval have provided a detailed interface within the app from where you can manage your investments by increasing or decreasing your recurring payments.
Oval Pay
Oval Pay is the payment service that comes with a smart debit card and allows you to send and receive money instantly at no cost. You can make free bank transfers, free withdrawals, send instant payments, and deposit cash at the push of a button.
You can receive instant notifications each time you send or receive money with Oval Pay and all of this is completely free of cost.
Oval Money customer service review
Whilst Oval Money will respond to emails immediately, the information they provide is very limited. There is no live chat or phone support available on the website. There is an in-app chat, however, this is unavailable to UK accounts at this time.
You will have more luck squeezing blood out of a stone than you will getting information from Oval customer service. Several things were amiss when I tested it, including an Italian response to my query in English.
My query was never answered, apparently, the bank accounts supported and further details on the investments on offer are closely guarded secrets. Until they open registrations to UK customers, there is no chance of gaining any kind of useful information.
A quick look at Trustpilot will confirm my findings, with a low score of 1.8 out of 5 and plenty of disgruntled users leaving negative reviews about the lack of cohesion or useful service.
Oval Money opening an account
Oval are currently not accepting any new registrations for UK customers. This section of my review will be updated accordingly when the new version of Oval is available.
Oval is appropriately regulated both as a financial institution and as an investment firm. They employ high-security protocols in order to protect your data.
Is Oval Money safe? Yes, Oval hold two different licences with the Financial Conduct Authority (FCA), one as a financial institution that deals in electronic money, and one as an investment firm. This means that your money is secure.
However, Oval do not hold a banking licence, and therefore your funds will not be covered by the Financial Services Compensation Scheme (FSCS) up to the value of £85,000. They also state on the Oval Money website that they are not a financial advisor and are therefore unable to offer any investment advice. This is fairly standard for a money-saving app.
What they do have is a secure app, including biometric identification to stop your account from being accessed by third parties.
Absolutely nothing to see here – this is a completely free service, even for investments with no hidden costs.
Who is Oval Money suitable for?
Oval is a great option for those who struggle to save money or for anyone who is saving towards a financial goal. The fact that you are able to invest your savings for free is a big bonus and most big banks are supported.
However, they aren't currently accepting UK registrations and a good alternative for effectively saving money would be Plum. In addition, Oval would not be suitable for those with complex financial needs and they do not offer financial advice as part of their service.
Useful Information
This section contains useful information to make your experience at Oval Money as seamless as possible.
How do I contact Oval Money?
Oval currently only offer support via email. The address is [email protected]
How do I withdraw money from my Oval Money savings account?
Withdrawals usually take between 3-5 business days and can be requested in the 'Savings and Investments' section of the Oval app. Simply select 'My savings' and then click 'Deposit & Withdrawal'.
How do I close my account at Oval Money?
You can close your Oval account via your profile from within the Oval app. Simply select 'Profile' followed by 'More Information' and select 'Delete Account'
How long does it take to withdraw money from Oval Money?
Withdrawals from your Oval account will usually take between 3 and 5 business days to arrive in your nominated account.
Are there any tax implications on my savings and investments with Oval?
It is possible that gains made from your investments with Oval will be subject to Capital Gains Tax. You should check HMRC to identify whether you are subject to tax.
Is the Oval app free?
Yes, there is no cost to the user for the using the saving, investment and pay service offered via the Oval app.
FAQs about Oval Money
Is Oval Money any good?
Oval is a promising service for saving and investing especially as they are completely free of charge. However, they have a long way to go in terms of customer service. I currently recommend
Plum
as an alternative.
How does Oval make money?
Oval comes completely free of any costs for users, however, they claim to make money by charging a small fee to the companies that provide the investment products on any invested funds.
Oval Money Customer reviews
Most recent reviews:
There are no reviews yet. Be the first one to write one.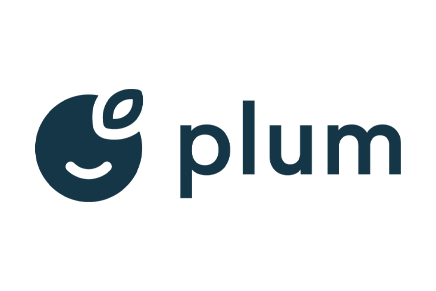 Oval Money is temporarily closed to new UK customers. For a great alternative for saving and investing, I would recommend Plum. Read my full Plum review here.
See which share tip is making the headlines

Have you considered transferring your pension?

Find the best trading platforms
*Capital at risk