Important: Orca has now closed down
Orca has suspended trading as of 20 April 2022, and existing customers are asked to sell down their positions or transfer their accounts to an alternative investment platform.
Existing customers should sell down their shares or transfer their shares to another stocks and shares provider like eToro by 2nd July 2022
For a similar trading experience, with access to a greater number of investments, I would recommend you consider eToro.
Read my full eToro UK review for more information.
For more information on what this means for Orca account holders, please refer to this extensive list of FAQs.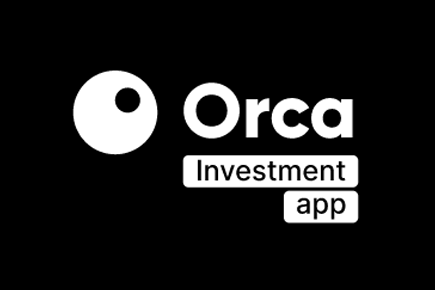 Heralded for its excellent design, Orca is an investment app primarily for trading stocks and ETFs. Marketed as an investment platform that will appeal to everyone, Orca offer commission-free trading on US stocks, giving the likes of Freetrade a run for their money.
Whilst they are rapidly expanding the number of assets available to trade, they are still limited to 500 stocks, shares and EFTs which could be frustrating for more advanced traders and day traders may find the fee for trading on the London Stock Exchange prohibitive.
We can't take you to this site at the moment.
Have you tried eToro?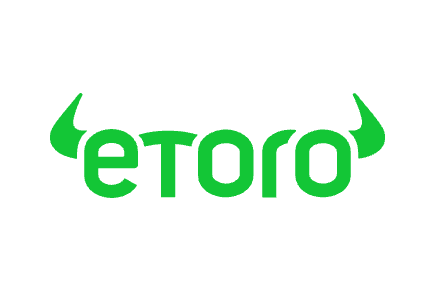 76% of retail investor accounts lose money when trading CFDs with this provider. You should consider whether you can afford to take the high risk of losing your money. Your capital is at risk. Other fees apply. For more information, visit etoro.com/trading/fees
Orca are reasonably new to the market, however, in a short space of time they have expanded and improved their offering to make this a strong contender in the marketplace.
The app is a delight to navigate with its intuitive design and functionality and they have provided users with a robust education section as well as a free ISA. With no platform fees this is a cost effective solution and Orca are very transparent with their road map for improving the service including the introduction of zero fee UK investing and even a personal pension product down the pipeline.
Read my full Orca App review to discover where this product really shines and who might best benefit from their range of products and services.
Deposit and Withdrawal:
90%
Markets and Products:
80%
Pros
Excellent design and usability
Low cost
Highly responsive customer service
Free shares available
Cons
Charge for trading UK stocks
Still in developmental stages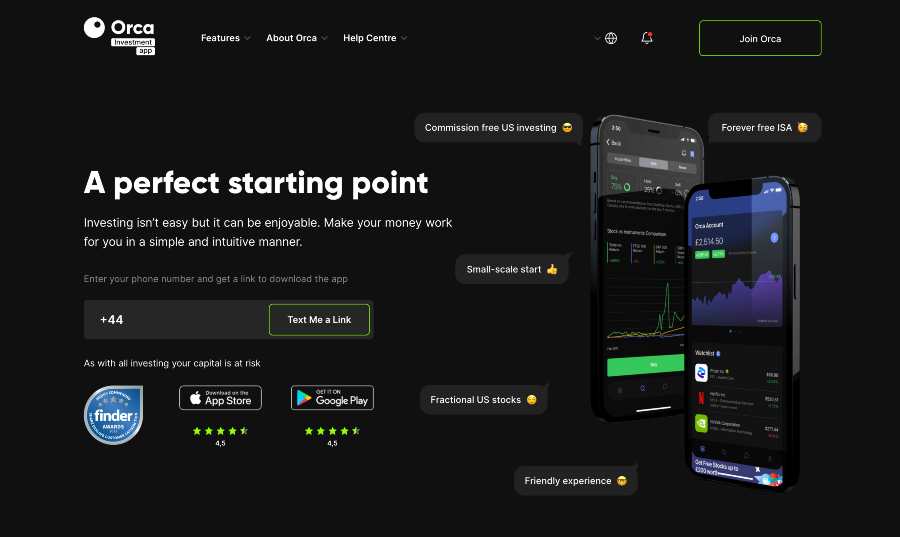 Who are Orca?
Orca is an investment app that claims 'to make investment accessible and enjoyable for everyone'. They provide access to the top US companies without any trade commissions with stocks starting at just £1.
Who owns Orca App Limited?
Orca App Ltd was founded in 2019 by ex-COO at Amaiz Neo Bank, Denis Gulagin who has remained active as the CEO at Orca.
Orca product range overview
Orca offers users access to an ISA and a GIA. As well as US and UK stocks, Orca have recently launched their range of 'Collections' so investors can quickly and simply invest in a region or theme that aligns with their values.
What you won't find at Orca is a personal pension or junior ISA. Orca is also only available via the app, so if you are looking for desktop trading platforms, this isn't the place for you.
True to their mission of creating an investment app that suits everyone, Orca offer both a DIY option, and a series of collections so you can invest in line with your values quickly and easily.
Of course DIY investors will be drawn to the 500+ stocks, exchange traded funds (ETFs) and investment trusts that Orca have available and the commission free investing on all US shares is certainly a draw card.
Whilst investments on the London Stock Exchange currently attract a £1 fee for every £1,000 invested, Orca are showing on their road map that they intend to introduce commission free trading on UK stocks in the future which would be a welcome addition, especially for day traders who may find the current fee structure on the expensive side.
DIY investors can access the following assets when creating a diversified portfolio:
US shares
UK shares
ETFs
Funds
Bonds
Options
Futures
CFDs
Trading tools
On the Orca app you can expect real-time data allowing you to conduct trades instantly and keep up to date on all the latest market news including updates from your favourite companies. There are alerts which can be set and watch lists.
In terms of tools, trailing stop and postponed order trades are both available, including interactive charting tools, although some of the more advanced charting tools are missing. Smart stop loss allows users to set a percentage loss or gain whereby the app will automatically sell you assets.
There is also a decent amount of educational content to help you select the best investments.
The stocks and shares Individual Savings Account at Orca is completely free of any monthly subscription fees and you won't pay capital gains tax or UK dividends tax on £20,000 of investment each tax year (accurate at the time of this Orca review).
The Orca ISA provides access to all the stocks, ETFs and collections available at Orca, without any account fees to eat away at your gains. As with all things to do with the Orca app, opening your account takes moments from within the app and all assets held within the ISA are protected by the Financial Services Compensation Scheme (FSCS) up to the value of £85,000.
Orca General Investment Account
Providing access to all the investment opportunities available on Orca, the General Investment Account (GIA) is ideal for investors who have already maxed out their ISA allowance.
At Orca the portfolios are referred to as 'collections' and contain stocks that are chosen to fit a specific corporate profile. These are fixed sets of assets and offer an excellent way for complete beginners to start investing quickly and easily.
In terms of the collections available, investors can choose from the following:
God Save the Queen – the UK's six most valuable brands diversified across energy, financial, consumer discretionary, consumer staples and telecommunication. This has performed better than the FTSE100 over the last 5 years.
Irish Spirit – a collection made up of the main Irish-based market drivers.
Halal – a collection that is aligned with Islamic Sharia, covering everything from cosmetics to medication.
Women CEO – a collection made up of tech companies led by women, thus contributing to gender equality across the globe.
ESG – a collection made up of companies that contribute to Environmental, Social and Governance principles for people who want to make a positive impact with their investments.
Healthcare – Made up of the most noticeable companies in the field of health, medicine, and pharma.
18+ – a collection made up of companies that have a strictly adult audience such as alcohol, tobacco, and gambling.
Orca refer a friend
By sharing your referral code with your friends and family, you can receive a free share worth up to £200 for each person who signs-up and deposits. Your friend will also receive this offer so it's a win-win situation with both parties receiving free shares to hold or sell in the future.
Orca Investment App customer service review
The customer service at Orca is exemplary. I have reached out several times on their live chat feature and each time have received a courteous response within minutes. Support is available 24/7.
In order to reach the customer support team at Orca you need look no further than their live chat feature whereby response times are almost immediate. However, if you would rather speak to someone directly you can call the phone number on the website and leave a voice message. Alternatively you can email [email protected].
The onboarding process at Orca is as slick as you will find at any platform. The entire process is handled by a chatbot which is extremely easy to follow.
If you are considering opening an account with Orca then be sure to follow my referral link so you can get your hands on some free stock.
How to get a free Orca App share worth up to £200
Download Orca using this link
Set up your Orca GIA or ISA account in just a couple of minutes
Deposit a minimum of £50
Purchase a minimum of 3 different assets
If you wish to withdraw your deposit, this can be done once the free share is awarded. Your free share can be sold and withdrawn after 30 days.
Orca is an appointed representative of RiskSave Technologies Ltd which is authorised and regulated by the Financial Conduct Authority. In addition they are covered by the Financial Services Compensation Scheme (FSCS) up to the value of £85,000.
Whilst the FSCS will not cover any losses incurred as a result of your investments going down in value, they will cover any losses incurred as a result of Orca going bust up to the value of £85,000.
Orca also have all the appropriate protections in place to keep your account secure including biometric ID.
Orca is a low cost app with no hidden or monthly fees. There are some trading fees to be aware of.
Orca offer zero commission trading for trading NYSE or NASDAQ assets. You will however incur FX fees for US shares at a rate of 0.95%.
For UK stocks there is a basic order fee of £1 for each £1,000 of trade for any assets traded on the London Stock Exchange. However, Orca are working to get rid of this charge as part of their roadmap. In addition to this fee, there are regulatory charges for assets traded on the LSE that include PTM levy and Stamp Duty.
Who is Orca suitable for?
Orca is definitely designed with beginners in mind with a slick onboarding process and excellent user experience on the trading app. However, that's not to say that more experienced investors should be put off, indeed there is a lot to like for all walks of life.
That being said, frequent traders who intend to trade on the LSE may be wise to hold off using Orca until they have abolished the trading fee for UK stock.
Useful Information
This section contains useful information to make your experience at Orca as seamless as possible.
How do I contact Orca?
Orca are best contacted using the Live Chat button on the website or from within the app. This prompts an instant response.
Is the Orca app safe?
Yes, Orca have taken all the necessary steps to ensure that your personal details and funds are all secure.
How much do you need to deposit to get your free Orca share?
You must deposit a minimum of £50 and purchase 3 separate assets in order to receive your free share worth up to £200.
How easy is it to create an Orca Investment account?
This is probably the easiest onboarding process that I have come across with all your information being collected via chatbot.
Orca FAQs
Is Orca any good?
Yes, Orca is a good, low cost platform with an excellent design and user experience. It is still in developmental stages, which means that it will only improve on its current offering and the free share is one of the better sign up bonuses I have come across.
Is Orca good for investing?
Orca provides access to over 500 assets, which may not be the greatest number of assets available but is certainly enough to satisfy most investors. They also have their series of collections for investors who prefer to take a back seat and have their investments done for them.
Most recent reviews:
Orca is a quick, easy way to get started with stocks and shares especially for those new to it all. Not only that they offer a free complimentary share for those who sign up and deposit X amount. This share can be £1-£250, and becomes available after 30 days to sell.
I have found it to be a good app with competent features, I have had no problems since signing up, Deposit & Withdrawal can be glitchy however. But it is an app that I like the interface of as the layout is simple to understand.
Easy to use, simple layout, the orca app provides useful insights but like any easy access investment account it can be tempting to view investments daily which can be unhelpful for a long term investment. Withdrawal is quick which is beneficial
See which share tip is making the headlines

Have you considered transferring your pension?

Find the best trading platforms
*Capital at risk