NAGA is a publicly listed online broker that offers investors access to a wide range of financial instruments including forex, cryptocurrencies, indices, stocks, commodities, EFTs, and CFDs.
Read my full NAGA review to discover why this is an excellent choice for investors looking for copy trading on a wide range of instruments and for professional and experienced traders with a focus on stocks, but why beginners may find this platform a little complex and why you may want to take into account the high spreads on standard trading accounts.
We can't take you to this site at the moment.
Have you tried eToro?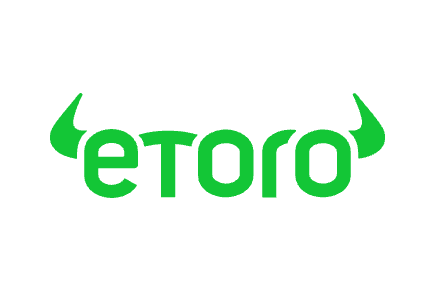 76% of retail investor accounts lose money when trading CFDs with this provider. You should consider whether you can afford to take the high risk of losing your money. Your capital is at risk. Other fees apply. For more information, visit etoro.com/trading/fees
Licenced and regulated by the Cyprus Securities and Exchange Commission, NAGA is a trading platform that launched in 2015 offering NAGA traders access to financial markets including forex trading and a thriving copy trading community.
NAGA offers users access to both their own proprietary trading platform, as well as the popular MT4 and MT5 trading platforms. Clients are able to open multicurrency accounts as well as access proprietary cryptocurrency services including NAGAX Crypto Exchange and the NAGA Crypto Wallet.
In my NAGA review, I've taken the time to analyse and compare the features and products offered at NAGA as well as the research and education and fees and charges. I've made every attempt to provide an adequate amount of information so you can establish whether a trading account at NAGA would meet your needs as an investor.
Deposit and Withdrawal:
80%
Markets and Products:
80%
Pros
Massive range of trading instruments
Excellent social trading environment
Zero commission trading
Cons
Withdrawal fees
Overnight charges
No ISA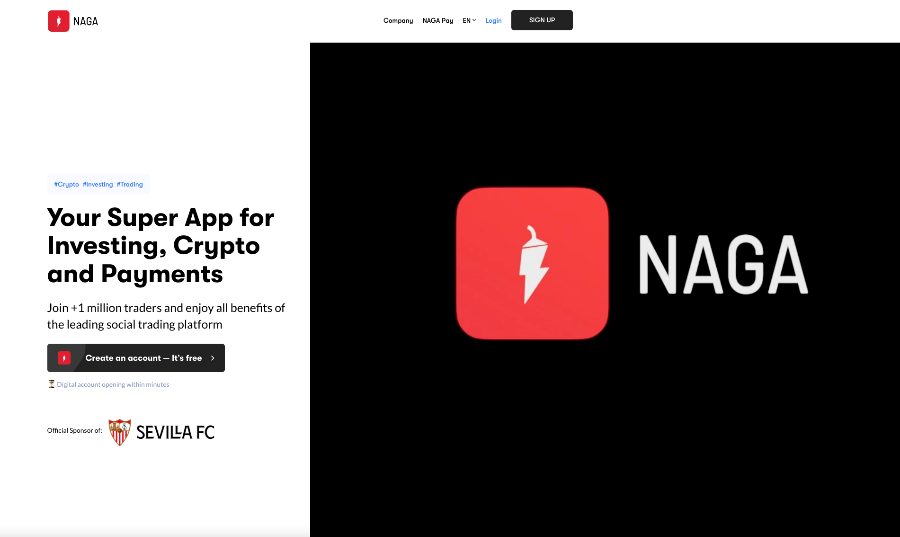 Who are NAGA?
NAGA are an investment platform that provides access to global markets through one simple trading account. They are well known for their competitive social trading environment as well as their forex trading, cryptocurrency trading, excellent range of stocks, indices trading, commodities trading, ETF trading and CFD trading.
Who owns NAGA Trading?
NAGA was founded in 2015 by Yasin Qureshi and Benjamin Bilski. Today the NAGA trading platform is a part of the NAGA Group AG and is publicly listed on the Frankfurt Stock Exchange. The NAGA Group operates through subsidiaries including NAGA Markets Europe Ltd and Cyprus NAGA Capital Ltd.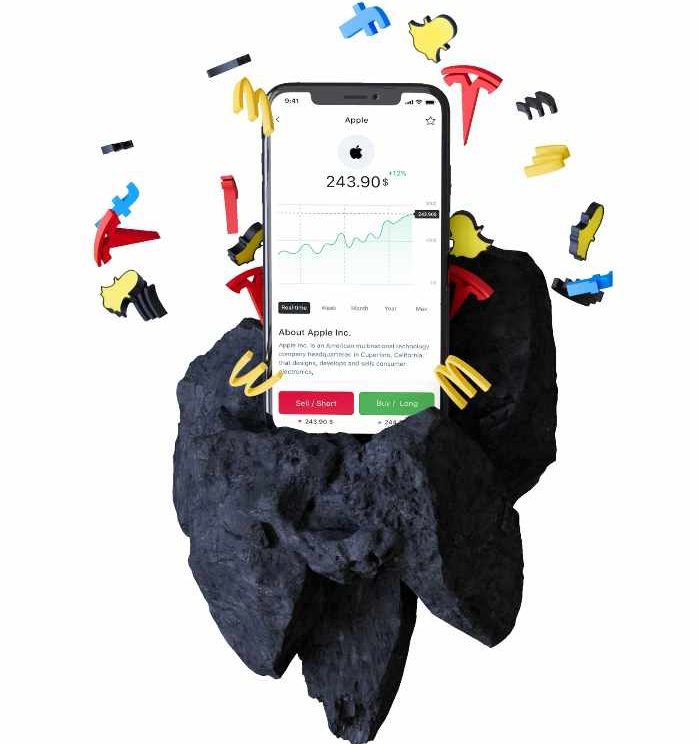 NAGA product range overview
NAGA Social Trading
NAGA has a thriving social community allowing for passive investing through copy trading. This provides scope for investors to mirror the trades of more experienced and successful users, potentially learning new trading strategies and benefiting financially from their successful trades.
For trading pros, this provides an opportunity to earn commission from every person who copies their trades.
NAGA's social trading platform also includes a bustling community forum, although NAGA are quick to point out that this contains the views and opinions of its community members and other traders and does not constitute investment advice from the platform itself. Therefore any trading decisions made as a result of this forum are at the risk of the trader.
NAGA demo account
NAGA provide a free demo account to all new account holders. This is immediately available upon signing up for a NAGA account and comes complete with $10,000 of virtual cash. The demo account mirrors all the activity on the actual market, allowing new account holders to familiarise themselves with the platform and markets without any risk to their own personal funds.
NAGA has over 15,000 financial assets from which to trade across multiple asset types including:
48 currency pairs on the global forex market including major forex pairs, minor forex pairs and exotic forex pairs
7 Commodities including metals, energies, and agricultural
450 stocks excluding UK shares
27 cryptocurrencies
400+ stock CFDs
19 global indices
12 futures
17 ETFs
NAGA provide their investors with several trading platform options including the web platform, MetaTrader4, MetaTrader5 and a mobile app. The proprietary platform provides a sophisticated trading experience from a user-friendly interface. I have gone into each of these in more detail below.
NAGA web platform
This is the proprietary NAGA platform that provides access to all NAGA's financial assets as well as their copy trading functionality. The NAGA web app comes equipped with several tools to aid investors including:
Price alerts straight from the NAGA website
Full access to all NAGA markets
Personal account manager
Copy-trading signals
NAGA messenger for sharing of analysis
Leaderboard of best investors
Autotrading
Market news feed
Digital wallet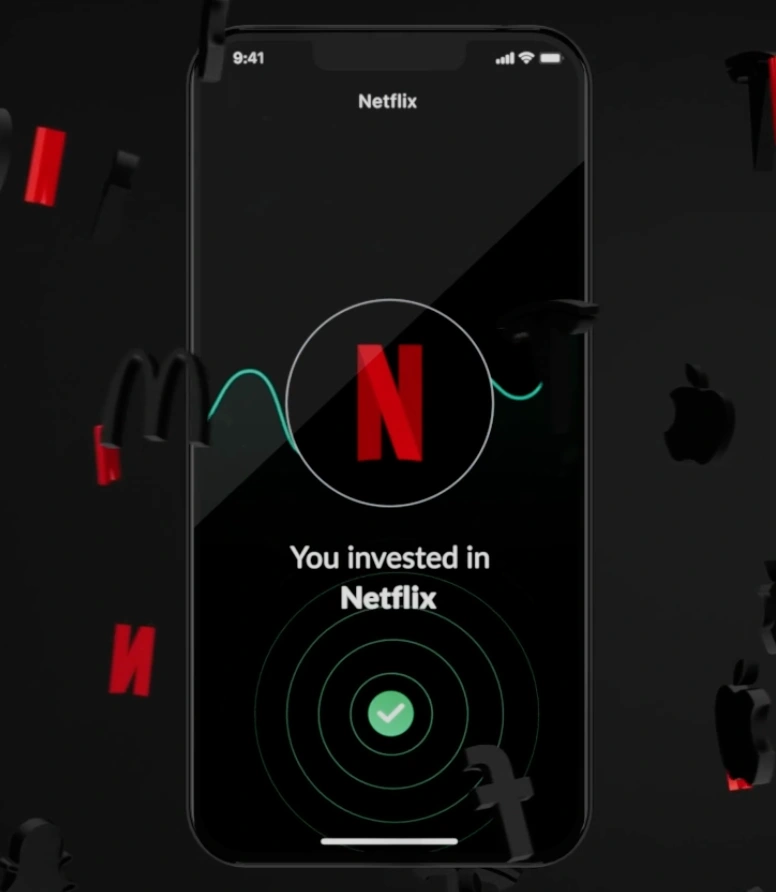 NAGA mobile app
At the time of this NAGA review, the NAGA mobile app has scored a very respectable 4.4 out of 5 on the App Store and comes with all the great functionality found on the web platform as well as access to the NAGA academy and the ability to withdraw your funds. The app also provides 'in the pocket' management of your own NAGA Card, which is linked to your trading account and facilitates the payout of your trading profits instantly to your card for immediate payment anywhere.
NAGA MetaTrader 4 (MT4)
Launched into the financial markets in 2005, MetaTrader 4 has enjoyed its status as the number one trading platform in the world ever since. Its plethora of trading features coupled with a user-friendly interface and customisable trading environment has kept this as a firm favourite among traders looking to enhance their trading skills. MetaTrader 4 is also considered an excellent trading environment from which to copy trades of experienced investors.
MetaTrader 4 is particularly popular among Forex brokers however it is also useful for CFDs and spread betting. At NAGA this option is available as a web platform, a downloadable application and on mobile devices.
NAGA MetaTrader 5 (MT5)
Released in 2010, this is the updated version of MetaTrader 4 and whilst MT4 was built specifically to trade Forex, MT5 provides a platform from which to trade Forex, Futures, Stocks, Algorithmic Trading, ETFs and Indicies.
MetaTrader 5 also includes several upgraded tools to enhance your trading experience including additional timeframes and the most advanced technical indicators as well as the automated trading systems and copy trading features found on MetaTrader 4.
Some of the tools you can expect to find on MT5 include:
Depth of market bids and asks
Price Data
Margin Calculation, Futures, Forex
Advanced Techincal Analysis
One-click trading
Spreads
Futures
Trading Reports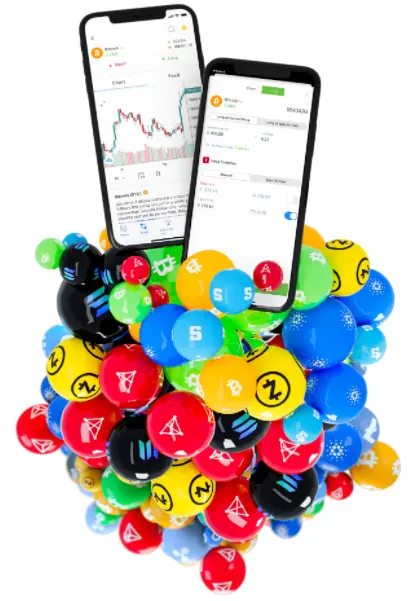 NAGA customer service review
Customer support is offered in a wide range of languages as well as a number of different mediums. However, response times can be frustratingly slow.
Languages that NAGA users can access support in include English, Spanish, Czech, Chinese, German, French, Italian, Polish, Portuguese, Romanian, Slovenian, Hindi, Hebrew, Arabic, and Russian.
There is a live chat function that prompted a response from customer support within 20 minutes when I tested it. This is fairly unremarkable as many of the brokers I've tested respond instantly on Live Chat. However, when the agent did respond my queries were dealt with in a swift and informative way.
Email is also available, with variable results. Expect to be answered in as little as 4 hours, however, be prepared to wait a day in some instances.
For the most immediate response, I would recommend that you phone NAGA customer support as calls were dealt with within 5 to 10 minutes.
The process of opening an account with NAGA is fully digital and very straightforward. However, there are some compliance measures that NAGA are duty-bound to complete for all new account applications.
In order to pass the basic compliance checks at NAGA you will need to demonstrate that you are aware of the risks associated with trading and provide answers to questions illustrating how much trading experience you have.  It's best to have the following at hand in order to ensure there are no delays:
A scanned copy of your government-issued ID such as passport or driving licence
Proof of address such as a utility bill or bank statement, issued within the last three months
Once you have completed this process you will have to wait for verification checks before placing any real trades. However, you will most likely be able to access the platform to familiarise yourself with the layout and functionality.
NAGA is a fully regulated, transparent company that is listed on a public stock exchange and therefore has high standards in terms of security. Every effort is made to keep client funds safe and NAGA offer protection from negative balances.
Whilst conducting this NAGA review I have given careful consideration to the safety measures in place for retail clients trading with NAGA. I was pleased to discover that NAGA had taken perfectly adequate precautions to protect client funds including keeping all client money in segregated accounts and providing cover via a compensation scheme in the case of the broker's insolvency.
NAGA is also authorised by several entities including Cyprus Securities and Exchange Commission, the Financial Conduct Authority, The Federal Financial Supervisory Authority, Commissione Nazionale per le Societa e la Borsa, and Comision Nacional del Mercado de Valores.
Of these, the authorising body for the UK is the Financial Conduct Authority which is responsible for the regulation of NAGA. However, in a recent update, NAGA have taken the decision to no longer offer its services to UK residents. Therefore, its regulation with the Financial Conduct authority is no longer valid.
In addition to these measures, NAGA offers all trading accounts security measures to keep information safe. This includes the option to add multi-factor authorisation upon login for all NAGA accounts.
Whilst NAGA have taken every precaution to ensure optimal safety for their clients, trading with NAGA comes at your own risk. All users should bear in mind that CFDs are complex instruments that come with a high risk of losing some or all of their money. To this point, NAGA do not offer negative balance protection or guaranteed stop loss, which means traders could end up losing money rapidly and could lose more than they have deposited.
NAGA Global does provide negative investment protection as part of its registration in St Vincent and the Grenadines, and the NAGA Group AG is a publicly listed company that has substantial financial backing from Chinese multi-billion fund FOSUN.
NAGA is generally considered a cost-effective trading platform, although it won't beat off the likes of AvaTrade in terms of fees. The minimum deposit is slightly higher than a lot of the competition, however, there are no inactivity fees or deposit fees to be concerned with.
Spreads are variable and you can expect to pay zero commission on most assets. Expect to pay a flat fee on all copied trades.
Minimum deposit
At £250 the minimum deposit at NAGA is somewhat higher than a lot of other platforms, with eToro only requiring a £10 minimum deposit to get started. However, I wouldn't necessarily let that put you off as this amount will allow you to try out most of the features available, including copy trading. Deposits can be made using the following options:
Bank Wire transfer
Credit/debit card
Cryptocurrencies
Alternative payment methods including Skrill, Giropay and Neteller
NAGA withdrawal fees
The standard fee for withdrawing funds is $5 with a minimum withdrawal amount of $50. This fee will vary depending on your VIP User Level:
Crystal: free
Diamond: 1 EUR/USD/GBP or equivalent
Gold: 2 EUR/USD/GBP or equivalent
Silver: 3 EUR/USD/GBP or equivalent
Bronze: 4 EUR/USD/GBP or equivalent
Iron: 5 EUR/USD/GBP or equivalent
However, crypto withdrawals are subject to an additional withdrawal fee of 20% of the amount. Withdrawals are by bank transfer.
NAGA spreads
Trading fees at NAGA take the form of a floating spread. This is variable, depending on your VIP user level and takes the following format:
Iron Trader Spread from $25
Bronze Trader Spread from $23
Silver Trader Spread from $19
Gold Trader Spread from $17
Diamond Trader Spread from $9
Crystal Trader Spread from $7
The spread of a currency pair is the difference in price between the bid price and the asking rate. Trading NAGA attracts fairly low spreads when compared to the industry average for the top tiers, however, the basic account types will pay above industry average.
NAGA Leverage
As with all online trading platforms, leverage at NAGA is in compliance with regulatory requirements and ranges from 1:1 to 1:30 for all retail clients. Limits are as follows:
Commodities (excluding gold) – 1:10
Major futures indices – 1:20
Futures commodities – 1:10
Major forex pairs – 1:30
Minor forex pairs – 1:20
Other futures – 1:10
Major indices – 1:20
Minor indices – 1:10
Stocks – 1:5
Crypto – 1:1
Gold – 1:20
ETFs – 1:5
Who is NAGA suitable for?
As a multi asset broker, NAGA Markets Ltd is suitable for experienced and professional traders as well as new and passive investors. Experienced investors can take advantage of the additional revenue available through the copy trading payment scheme as well as the technical and fundamental analysis.
However, the big takeaway here is that NAGA Trader is no longer available for UK residents, that being said, there are plenty of excellent alternatives where you can access most, if not all of the facilities available at NAGA.  Of course this does prove problematic if you were using NAGA coin as this facilitated trading without the need for a bank account.
Useful Information
This section contains useful information to make your experience at NAGA Trading as seamless as possible.
How do I contact NAGA Trading?
There is a chat function on the main NAGA website which seemed to attract a quick response from customer support agents. If you could like to call then you could try +442035197495 but be aware that NAGA are no longer accepting accounts from UK residents.
How do I withdraw money from my NAGA Trading?
In order to withdraw simply follow these simple steps:
From within your account click the Deposits/Withdrawals button on the home page.
Select Withdraw
Select your preferred withdrawal method (this must be previously verified)
How do I close my account at NAGA Trading?
In order to close your NAGA account simply email [email protected] using the email address registered on your NAGA account.
NAGA Trading FAQs
Is NAGA Trading any good?
There is a lot to commend NAGA for as a brokerage firm offering low cost trading across all the major global markets from a variety of trading platforms and the NAGA app for on the go trading. Certainly their social trading opportunities provide an excellent service for passive investors as well as a source of additional income for professional traders. On the flip side of the coin, there is only one live trading account on offer and no tax wrapper.  Some traders may find the high minimum deposit a negative aspect of the platform, however, it is my opinion that this provides scope for new traders to try all the services available at NAGA Global Ltd.
How long does it take to withdraw money from NAGA Trading?
NAGA claims to process all withdrawals within 24 business hours (note this is not business days).
Most recent reviews:
After trying out the regular trading and copy trading feature of this platform, I decided to share a few words of mine about all this. I actually find the whole concept experience decent. Can it get better? Sure. Should it get better? Of course. But overall the service and conditions are allright.
Likes
Fees
Account opening
Deposit and withdrawal
Customer service
NAGA offers competitive fees, smooth account opening, responsive customer service, and seamless deposit and withdrawal processes. While some minor improvements could be made, it provides a reliable and friendly trading experience overall.
Likes
Fees
Account opening
Deposit and withdrawal
Customer service
NAGA offers a user-friendly platform with a wide range of investment options and educational resources for both novice and experienced traders. I am satisfied with the platform and I recommend it to other traders.
Likes
Fees
Account opening
Deposit and withdrawal
Customer service
See which share tip is making the headlines

Have you considered transferring your pension?

Find the best trading platforms
*Capital at risk