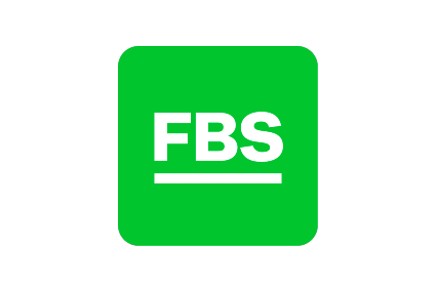 FBS is a dynamic and reputable online broker that provides traders with access to a diverse range of financial markets, including forex, commodities, stocks, and indices. The company was established in 2009 and has since expanded its operations to over 190 countries.
With tight spreads, lightning-fast order execution, and a variety of account types to choose from, FBS has continued to provide a reliable trading platform over the years. Here is a detailed FBS review to help you decide if this broker is right for you.
Disclaimer: I am unable to recommend FBS at this time as their FCA authorisation is currently paused in the UK and UK customers are therefore unable to register with them or use their services.
We can't take you to this site at the moment.
Have you tried eToro?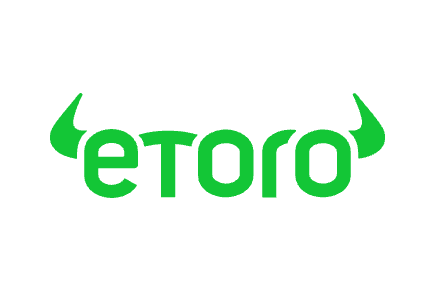 76% of retail investor accounts lose money when trading CFDs with this provider. You should consider whether you can afford to take the high risk of losing your money. Your capital is at risk. Other fees apply. For more information, visit etoro.com/trading/fees
Who is FBS?
Forex and CFD broker FBS was founded in 2009. Since its establishment, FBS has grown to become a popular broker with a global presence, serving traders from over 190 countries.
The company has won numerous awards for its services, including the Best Forex Broker Asia award from the International Finance Awards and the Best Customer Service Broker Asia award from the Global Banking and Finance Review.
Part of what makes FBS stand out from other brokers is its commitment to social responsibility. The company has launched several charitable initiatives to support communities in need, such as the FBS Charity Foundation, which provides financial assistance to children with serious illnesses.
FBS is also known for their excellent customer service. They offer support in multiple languages, including English, Spanish, Portuguese, Indonesian, Thai, Vietnamese, and more. Their customer support team is available 24/5 via live chat, email, and phone.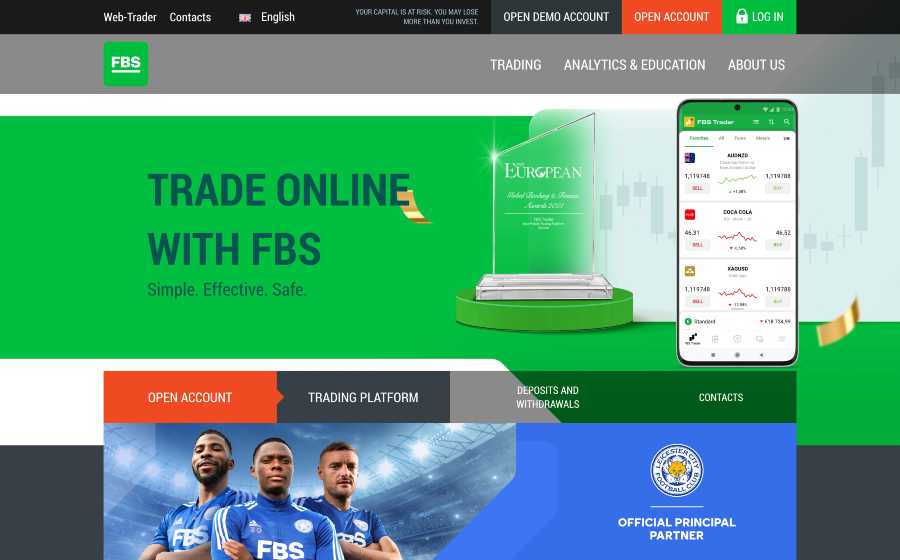 FBS is suitable for traders who are looking for a broker with a wide range of trading instruments. The broker offers over 180 currency pairs, precious metals, and CFDs. This variety allows traders to diversify their portfolios and take advantage of different market conditions.
One factor that makes FBS suitable for new traders is its commitment to education and support. The broker offers a range of educational materials, including webinars, seminars, and educational articles.
When it comes to comparing FBS to other brokers in the market, there are several factors to consider. One of the main advantages of FBS is its low minimum deposit requirements on some accounts like the Cent Account, which are significantly lower than many other brokers in the industry.
However, there are some areas where FBS falls short compared to other brokers. For example, FBS does not offer as many trading platforms as some other brokers, and its spreads are generally higher. Also, the broker is not regulated by as many authorities as some of its competitors, which may be a concern for some traders.
Besides that, it is still an ideal choice for traders of all levels who are looking for a flexible and reliable broker. While there are some areas where FBS falls short compared to other brokers, its overall offering is competitive and worth considering.
Accounts and products available on FBS
For anyone looking to take their trading to another level, this award-winning broker offers a wide range of FBS accounts and products to suit your needs. Let's take a look at the different account types and products available at FBS and see which one is the right fit for you.
Cent Account
Ideal for beginners or those who want to test their trading strategies with a low-risk account, the Cent Account allows traders to trade in cents instead of euros or dollars. If you're new to trading or simply want to test the waters, FBS's Cent accounts are a great starting point.
With a minimum deposit of just €10 (or dollar equivalent), you can access 36 Forex pairs, 8 metals, 3 energies, 11 indices, and 127 stocks just like the FBS standard account. The pip value in a Cent account is only €0.01, so you can take small steps and gain experience without breaking the bank.
Plus, with FBS's low spreads, no commission fees, and maximum leverage of 1:30, you can make the most of your small deposit and potentially earn profits.
Standard Account
FBS's Standard accounts are perfect for traders of all levels – professional and novice traders – who want a straightforward trading experience.
With a minimum deposit of €100 or dollar equivalent, you can access a wide range of trading assets, including 36 currency pairs, 8 precious metals, and 127 stocks. This account offers maximum leverage of 1:30. The spread starts from 1 pip.
Also, with FBS's user-friendly MetaTrader 4, MetaTrader 5 and FBS Trader platforms, you can easily execute trades and monitor market conditions. This account is perfect for traders who have some experience and want to try out different trading strategies but keep in mind that you need to have an initial deposit of €100 before you can trade on the account.
Swap-Free Islamic Account
FBS's Swap-Free accounts are perfect for traders who want to comply with Islamic religious law while trading. These accounts do not charge or pay any interest on overnight positions, making them ideal for traders who want to keep their faith in mind.
With FBS's Swap-Free accounts, you can trade with confidence, knowing that your trades are in accordance with your religious beliefs.
Demo Account
Apart from the normal trading account, FBS also offers a demo account. And on the platform, both old and new traders can use this account. Here, they get access to virtual funds which they can use to practise any trading strategy they learn.
If you are a beginner who is afraid of losing real money in the market, you can easily learn with the demo account until you are confident enough to trade with real money.
FBS Trading Products
FBS offers various types of trading instruments, including:
Forex: Forex or foreign exchange is a popular trading instrument on the FBS platform. It involves trading one currency against another. There are over 40 currency pairs available for trading on the FBS platform, including majors, minors, and exotics.
Stocks: FBS offers access to the world's largest stock exchanges, including NASDAQ, NYSE, and others. You can trade on stocks of over 50 companies, including Apple, Amazon, Google, Microsoft, and others.
Metals: FBS offers trading in precious metals such as gold, silver, and platinum. These metals are traded against the US dollar, and you can take advantage of the volatility of the precious metal market.
Energies: Trading energy commodities such as crude oil and natural gas is also available on the FBS platform. These commodities are traded against the US dollar and can be highly volatile, providing opportunities for traders to profit.
Indices: FBS provides access to the world's most popular indices, such as the US500, UK100, P225, and others. You can trade on over 10 indices with FBS.
Fees and charges
FBS is committed to providing transparent and competitive pricing to its clients. Here are some of the trading fees and charges associated with FBS' products and services:
Spreads: FBS offers both fixed and variable spreads, depending on the account type and market conditions.
Commissions: You'll pay a percentage of the order value, e.g. 0.7% for US stocks.
Swap Fees: FBS charges swap fees for positions held overnight. The amount of the swap fee depends on the account type and the currency pair.
In general it is safe to say that both FBS's trading fees and non trading fees are low when compared to similar brokers.
The FBS broker provides access to the MetaTrader 4 and MetaTrader 5 trading platforms, which are widely regarded as the industry standard for forex trading. These platforms offer a range of advanced trading tools, such as technical analysis indicators, customisable charts, and automated trading bots.
These platforms are available for desktop and mobile devices, allowing traders to stay connected and manage their trades wherever they are. Here are some of the platforms available:
MetaTrader 4 (MT4): MT4 is a popular and user-friendly trading platform that offers advanced charting tools, technical analysis, and algorithmic trading for all types of CFD trading.
MetaTrader 5 (MT5): MT5 is the latest version of the MetaTrader platform and offers advanced features such as multi-asset trading, more order types, and improved trading tools.
FBS Trader: FBS Trader is a mobile trading app – an FBS CFD trading platform that allows traders to access the markets on the go. It offers a range of trading tools and features, including real-time quotes, charting, and news.
FBS is a top-notch forex broker that offers a range of services and tools for traders to maximise their profits and achieve their financial goals. Whether you're a beginner or a seasoned trader, FBS has something for everyone. Let's dive in and explore some of the fantastic services and tools that FBS provides.
Negative balance protection
One of the most important features of FBS is its negative balance protection. This means that traders cannot lose more than their account balance, even in volatile market conditions, giving traders peace of mind and helping them to manage risk.
FBS CopyTrade
FBS CopyTrade is a unique service that allows users to copy the trades of successful traders. This is a great option for those who don't have the time or experience to trade on their own. Users can choose from a range of traders and follow their trades automatically.
Forex trading calculator
The Forex Trading Calculator is a tool that helps traders calculate the potential profit or loss of a trade. It takes into account the trade size, leverage, and currency pair, and can be an essential tool for risk management.
Currency converter
The Currency Converter allows traders to convert one currency to another easily. This is particularly beneficial for those who trade in foreign currencies as it allows them to quickly determine the value of their trades.
How to open an account with this broker
Opening an account with FBS is a simple and straightforward process. Follow these steps:
Go to the FBS website and click on the "Open Account" button.
Fill in your personal information, including your name, email address, and phone number.
Choose the account type that best suits your needs.
Verify your identity by uploading a copy of your passport or national ID.
Fund your account using one of the available deposit methods or a bank account you have linked to the trading account.
Start trading with your new FBS account!
Minimum deposits for each product
FBS' Cent Account requires a minimum deposit of €10 to start trading with the account. For the Standard Account, the minimum deposit is pegged at €100.
Deposits and withdrawals at FBS
FBS provides a variety of deposit and withdrawal options to cater to the diverse needs of its clients.
Here are the available options:
Bank wire transfer
Credit/debit card
E-wallets: Skrill, RAPID Transfer, Neteller
Local payment systems
Note that the available options for deposit and withdrawal may vary depending on your country of residence, so this may limit the available methods traders can use to deposit or withdraw money. Also, deposits and withdrawals can be made in several currencies, including USD, EUR, GBP, JPY, and more.
There may also be a transaction fee if you withdraw funds without having traded. Expect up to 5% at the company's discretion.
FBS has a dedicated support team that is available 24/5 to assist traders with any questions or issues they may have.
At FBS, customer satisfaction is a top priority. The broker offers multiple channels through which clients can contact its support team for assistance. These channels include:
Live chat support is available 24/5
Email support: [email protected]
Phone support: +357 25 313540
FBS provides a range of research tools to help traders stay informed and up to date. These include an economic calendar, daily market analysis, and trading signals. The economic calendar provides a schedule of upcoming economic events, including interest rate decisions, GDP releases, and employment reports.
The daily market analysis provides an overview of the markets, including technical analysis, market news, and market sentiment. The trading signals provide trade ideas based on technical analysis and market conditions.
FBS offers a range of educational resources to help traders improve their trading skills and knowledge.
These resources include a knowledge base, webinars, and seminars. The knowledge base provides information on trading concepts, strategies, and market analysis. Also, there are educational articles and a comprehensive Forex Guidebook that cover all the essential aspects of forex trading, from the basics to advanced trading strategies.
FBS also has a YouTube channel with videos for all types of traders. The webinars and seminars are conducted by industry experts and cover topics such as market analysis, trading psychology, and risk management.
FBS is regulated by the International Financial Services Commission (IFSC) and the Cyprus Securities and Exchange Commission (CySEC).
These regulatory bodies ensure that FBS complies with strict rules and regulations, including the segregation of traders' funds, and the maintenance of adequate capital reserves.
Useful information
How to withdraw the money you earned with FBS?
FBS does not withhold earnings and profits from traders. To withdraw your earnings, all you need to do is to go to the Withdrawal page on the website.
You can also access the money in the Finances section of the FBS Personal Area. Keep in mind that you can withdraw your profits through the same payment system that you used for depositing.
How do I use an FBS Currency Converter?
Here's how to use the FBS Currency Converter to get actual currency rates:
Enter an amount of money
Choose the currency you want to convert from the drop-down list below
Choose the currency you want to convert to from another drop-down list.
FBS FAQs
How long does FBS withdrawal take?
You request to withdraw your money within ten business days after they are received. Afterwards, expect the bank wire transfer to be processed within 5-7 business days.
What is the FBS Forex guidebook?
The FBS forex guidebook is an educational resource on the FBS website that covers everything from an introduction to
forex trading
to currency pairs, pips, technical analysis, fundamental analysis, risk management, and how to protect their capital while trading.
Most recent reviews:
There are no reviews yet. Be the first one to write one.
See which share tip is making the headlines

Have you considered transferring your pension?

Find the best trading platforms
*Capital at risk