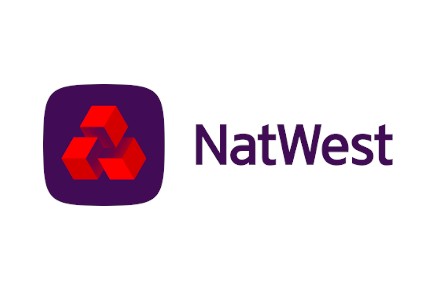 Of the big banks in the UK, NatWest is perhaps one of the most recognisable. Yet instead of using the group's long list of financial services, have you ever considered investing in the company?
While NatWest is one of the UK's main high street banks, it serves clients around the world, with more than 57,000 employees worldwide.
For further reading on shares and stock tips, why not check out my latest guide to on best shares to buy now for UK investors?
Natwest Background
NatWest is a banking and financial services group that provides personal and business banking to its customers worldwide. The London-headquartered bank also offers loans, mortgages, credit cards, and financial planning services.
NatWest is a banking group headquartered in London. As well as providing banking services to both personal and business clients, the group also offers:
Consumer loans
Asset and invoicing finances
Commercial and residential mortgages
Credit cards
Financial planning services.
As for its share price, NatWest opened at £2.80 on the morning of 9 January 2023. Looking at the banking group's historical performance, it seems that NatWest has exhibited relatively strong growth in the last few years.
Indeed, after a sudden drop from £2.53 on 10 January 2020 to £1.09 on 3 April 2020 following Covid-induced lockdowns, NatWest's share price remained around this level until 4 December 2020, when it rose to £1.83.
Following this rise, NatWest continued to exhibit strong performance, eventually reaching £2.68 by 14 January 2022, a price close to its pre-Covid levels. While NatWest's share price did dip slightly to £2.26 on 13 May 2022, it has since climbed back to the position we're seeing today.
NatWest's strong financials, as well as its relatively high dividend yield, could make it a strong investment
One of the potentially useful things about investing in NatWest is its dual opportunity for both income and growth investing.
NatWest's dividend yield as of 9 January 2023 is 4.09% according to Hargreaves Lansdown, though its dividend yield for the whole of 2022 was 11%. This is a market-beating dividend yield rate, meaning investors can potentially enjoy a sizeable passive income from investments in NatWest – provided that the group continues to pay a dividend, of course.
As for growth investing, NatWest's net interest income rose by £771 million to £2.6 billion in Q3 of 2022, which boosted the banking group's underlying total profits by 76% to £1.3 billion. So, while rising interest rates may be a downside for many individuals in the country, this could see NatWest's profits grow even further in 2023 and offer investors a potentially great growth stock.
One thing to keep in mind is that late payments on mortgages and loans could rise this year if harsh economic conditions continue, which could in turn hamper NatWest's performance.
Despite this, it seems as though NatWest is prepared for any eventuality – it set aside £247 million in Q3 of 2022 to cover any potential losses due to late repayments, and, according to The Motley Fool, its management stated that there aren't any signs of mass late repayments yet.
So, with NatWest's strong outlook for 2023, alongside its relatively high dividend yield rate, the banking group could make a healthy addition to portfolios for both income and growth investors.
Please note
Share tips are not personal recommendations or advice and should never be treated as such.
The value of your investments (and any income from them) can go down as well as up and you may not get back the full amount you invested. Past performance is not a reliable indicator of future performance. Investments should be considered over the longer term and should fit in with your overall attitude to risk and financial circumstances.
See which share tip is making the headlines

Have you considered transferring your pension?

Find the best trading platforms
*Capital at risk