My weekly share tips offer a snapshot into which stock I'd suggest for UK investors to buy for long-term gains. My recommendations usually involve shares I believe offer great value and/or a passive income avenue over the long term.
For more detailed analysis from myself and my team of analysts, you can take a deep dive into some of the UK's most interesting FTSE stocks and shares on our stock analysis and share price forecasts.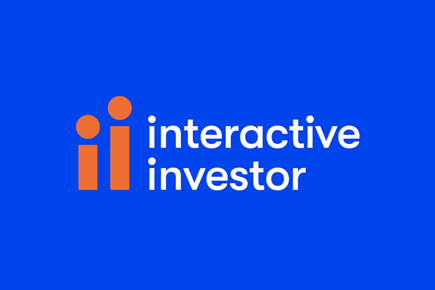 Biggest range of shares to buy
My share tip of the week is Persimmon. The shares have risen a mammoth c.18% over the past month due to increasingly favourable macroeconomic data driving mortgage rates down. That said, I still believe the recent rally is just the beginning of what will be a bigger run for one of the UK's biggest housebuilders over the medium to long term.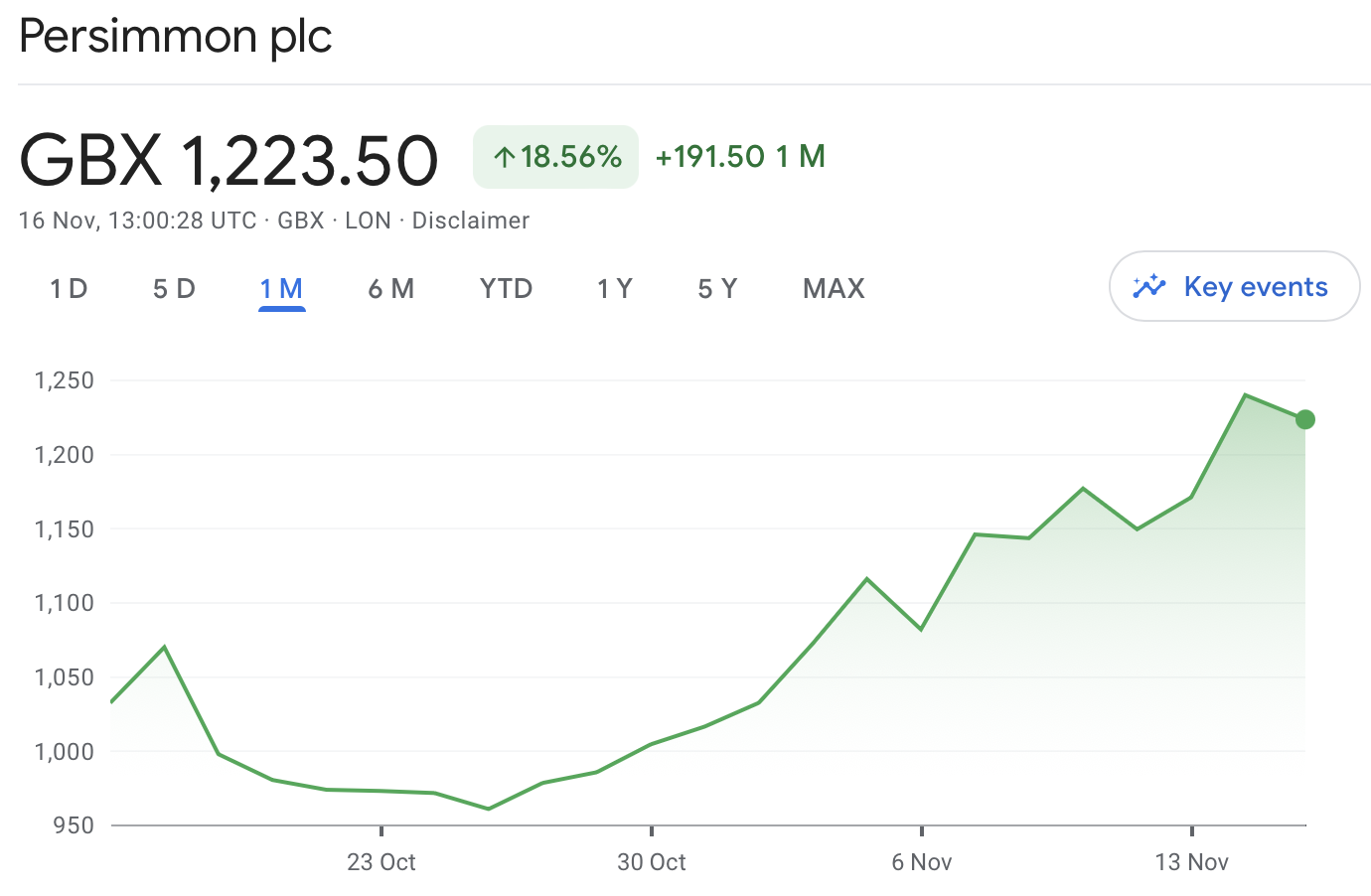 Investors rushed to dump Persimmon shares earlier this year for an array of reasons — a potential house market crash, lower profits, and a massive cut to the developer's dividend. This resulted in Persimmon being the worst-performing FTSE housebuilder this year, with its stock in the gutter and getting demoted to the FTSE 250. However, there seems to be an inflection point, and a potential promotion back to the FTSE 100 cannot be ruled out.
This week's consumer price index (CPI) reading from October showed plenty of encouragement as it fell by a welcoming 2.1%. As such, mortgage rates have continued their trajectory downwards. Major lenders such as Halifax and Barclays are now offering sub-5% rates for higher loan-to-value (LTV) products which Persimmon's customers tend to go for. Subsequently, this should encourage more demand and order book growth.
In fact, the FTSE 250 stalwart's most recent Q3 update showed plenty of signs of promise. Management cited order book growth after several quarters of declines, and even upgraded their guidance for completions in 2023. With build-cost inflation also projected to come down meaningfully next year, the uptick in margins should help to lift Persimmon's earnings from a bottom.
Why buy Persimmon shares?
Persimmon may be trading at a relatively hire forward P/E. But given that the builder is poised to see the biggest recovery in earnings amongst its peers, the elevated multiple is certainly justified. When paired with the fact that the UK still has dire housing shortages, Persimmon is a tremendous name to hold for the long term, with its margins also set to ramp up from vertically integrating its supply chain.
One of the hardest parts of investing is deciding which companies to purchase shares in. While doing your own research can give you a good idea of who may perform well, there are many different websites and services that offer tips on companies to keep an eye on and to inform your investment decisions.
As well as our own share tips, it may be worth scanning the different Sunday papers to assess different share tips that are given.
Even though these share tips may differ from one publication to another, assessing information from lots of different sources could give you a wider understanding of potentially good investments.
The Sunday Times
The Sunday Times is one publication that regularly offers share tips. As one of the biggest newspapers in the world, the paper has relationships with experienced analysts and market experts who can provide insight into potential investments.
For example, the Sunday Times's Lucy Tobin is a vastly experienced personal finance writer, and now even edits the Evening Standard. She often contributes in-depth analysis on the latest stocks and shares for investors to consider.
The Mail on Sunday
The Mail on Sunday also offers share tips on a regular basis that are worth keeping an eye on. They also write articles that speculate on potential forecasts that are great for getting an idea of how experts think the markets will move.
Financial Times
While the Financial Times is typically more focused on financial news, they do offer share tips too. Potential share tips can be found under the section, "Investments". These include tips on stocks and shares and also include current industry news that could give you an idea of companies that might be good long-term investments.
Investor's Chronicle
The Investor's Chronicle is another great source for share tips. This publication is all about the world of investing, and offers a focused look at why their stock picks may potentially perform well.
Broker and platform websites
You can also use some brokers and platform websites to discover some share tips. Hargreaves Lansdown, Interactive Investor, and eToro all produce articles that give stocks and share tips from time to time.
eToro even has a social investing feature that allows investors to see what other experienced investors are doing. This may give you an idea of the companies to watch out for.
Of course, you shouldn't just take the share tips from one source, you should scan lots of different sources and use that information to decide which company would be best for you to invest in.
Please note: John Choong has positions in Persimmon. These share tips are not personal recommendations or advice and should never be treated as such.
The value of your investments (and any income from them) can go down as well as up and you may not get back the full amount you invested. Past performance is not a reliable indicator of future performance. Investments should be considered over the longer term and should fit in with your overall attitude to risk and financial circumstances.
See which share tip is making the headlines

Have you considered transferring your pension?

Find the best trading platforms
*Capital at risk