Tesla may now be the biggest name in the entire electric vehicle market, having amassed a market cap of $673 billion.
As a result, many retail investors are understandably interested in adding stock in the technology and electric vehicles giant to their portfolios. So, read my guide to find out how to buy Tesla shares UK.
Also consider: Stocks to buy today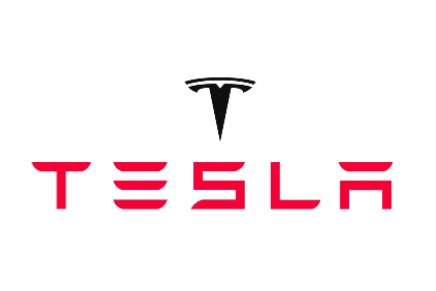 Choose a trading platform. If you're unsure which one to choose, see my guide to the best trading platforms UK.
Open an account. You will need your national insurance number, personal ID and bank details.
Enter payment details. Fund your new trading account via a debit card or bank transfer.
Search for the stock code on your trading platform. Search for "TSLA".
Research Tesla shares information. Your trading platform can show you the latest information for Tesla.
Now buy your Tesla shares. Go ahead if you're happy to buy Tesla shares.
Tesla (TSLA) Live share price
Best platforms to buy shares
76% of retail investor accounts lose money when trading CFDs with this provider. You should consider whether you can afford to take the high risk of losing your money.
1. Open an account
Firstly, you'll need to open a share dealing account with one of the many trading apps and platforms available.
You'll generally be able to do this online in a few minutes. Most providers will require some form of identification for you to sign up, such as your driver's licence or a recent bank statement or utility bill.
You'll also likely need to fill in a W-8 BEN form, a specific tax form required when buying and selling US investments. Find out more about how tax on US investments works later on in my guide.
Providers and trading apps that you could sign up for and invest in Tesla shares through today include:
Each broker or app will vary in account fees and commission rates, and may also have minimum deposit requirements.
Remember: to invest in Tesla shares specifically, you'll need to choose an app or provider that offers access to US shares.
Make sure you read my list of the best investment apps to help you find the right brokerage account for you.
What kind of account should I open?
Once you've chosen your provider, you'll also need to decide what type of account to hold your Tesla shares in.
Perhaps the most common type of account is a General Investment Account (GIA), allowing you to invest without any limits.
Bear in mind that you may be exposed to tax if you invest through a GIA, most notably Capital Gains Tax (CGT). To avoid having to pay Income Tax or CGT on your investments, you could consider using a Stocks and Shares ISA instead.
Stocks and Shares ISAs give you access to broadly the same range of investments as a GIA, except any returns you generate will not be subject to CGT.
That means, if your Tesla shares increase in value and you sell them, you won't need to worry about paying any CGT on those gains.
Each tax year, you have an ISA allowance, which is the maximum amount you're allowed to contribute across all the ISAs you hold. In 2022/23, this stands at £20,000, meaning you can comfortably invest in Tesla stock in an ISA.
Aside from GIAs and ISAs, you could instead consider using Tesla shares to save towards your retirement by investing through a self-invested personal pension (SIPP).
When you invest through a SIPP, you'll benefit from tax relief at your marginal rate of Income Tax on all your contributions. That means you'll see a boost to your money, even if your Tesla shares don't produce a return instantly.
Bear in mind that you won't be able to access your money until age 55 (rising to 57 in 2028) at the earliest if you invest through a SIPP.
2. Deposit funds
Once you've chosen your platform and opened the type of trading account that most suits your needs, you can deposit funds into it.
Typically, you'll be able to do this online using a credit or debit card. Some platforms now also allow you to use mobile payments such as Apple Pay or Google Pay.
It's worth noting that you don't have to instantly invest once you've deposited your funds. You can hold your money in the account and wait for the ideal market price on Tesla shares if you aren't ready to invest straight away.
However, you're unlikely to earn interest on money held in a share dealing account. So, it may be sensible not to hold too much cash in there without investing.
3. Decide how to invest
With money deposited in your account, you're now ready to invest in Tesla on the stock market.
At this stage, you'll need to decide how you want to invest or trade. There are many different options here, from direct ownership of Tesla shares to gaining exposure from funds, all the way to trading derivatives without ever owning the stock itself.
Find out more about the various ways to invest later in this guide to help you find the most appropriate strategy for your circumstances.
4. Place your trades
You're now ready to trade Tesla shares! Remember to keep an eye on your portfolio and make adjustments as necessary.
How much does it cost to buy Tesla stock?
As of 23 June 2022, the Tesla share price (ticker symbol TSLA) at the start of the trading day was $713.72.
Over the long term, the electric cars stock has performed remarkably well, increasing from $17 at IPO (now around $3.40 post stock split – more below) to nearly $700 in June 2022:
Notably, the past 12 months have been particularly volatile, with the Tesla share price increasing to an all-time high of $1,222.09 on the 5 November 2021 before quickly coming back down, as you can see in the graph below:
Even though the company's share price has since softened to the level we see today, buying shares when the company went public in 2010 and holding to now would still present a healthy increase in value.
Tesla and stock splits
It's worth noting that there's a planned stock split on Tesla shares.
In a stock split, shares are divided to increase the total number available. For example, a company may carry out a 2:1 split on shares worth £10, meaning the number of shares doubles while share prices become £5.
Tesla has already split its stock once in the past, carrying out a 5:1 split in August 2020. This saw the individual share price reduce from $2,213 to a split-adjusted level of $498.32.
Tesla's investors don't lose out on a stock split, of course. They'll have been compensated with another four shares for their one, meaning the value of their investment and their stake in the company remained the same.
Crucially, Tesla announced that it had filed for another stock split earlier in June 2022, looking to carry out a 3:1 split.
If you're looking to buy Tesla shares right now, this may be good news for you, as it means the upfront cost of the shares will be lower if this split takes place.
Investing in US stocks
One other important point to remember is that there are extra considerations to bear in mind when trading US stocks.
Tesla is based in Austin, Texas in the US and is listed on the Nasdaq stock exchange. As a result, you'll need to bear the time difference in mind when trading your shares, as the US markets operate at different times to those in the UK.
Find out more about the time difference between the markets by reading my guide to investing in US shares, featuring everything you need to know.
Buying Tesla stock and US tax
There are also some additional tax concerns when dealing with US stocks.
As mentioned earlier, your provider will have required you to fill out a W-8 BEN form when you opened your brokerage account. The purpose of a W-8 BEN form is to ensure your shares receive the correct tax treatment while you're trading US investments from the UK.
Notably, you'll benefit from a reduced rate of Dividend Tax on US investments in the UK, from 30% to 15%, and potentially even 0% if you're investing through a SIPP.
Any US Dividend Tax you owe will typically be automatically deducted from your account by your provider.
Tesla doesn't pay dividends to shareholders, so Dividend Tax may not be a concern unless you invest in funds containing the stock – find out more below.
Similarly, you'll owe no US Income Tax or CGT on any gains your Tesla shares generate.
However, unless your assets are held in an ISA or SIPP, you may be liable to UK CGT or Income Tax, depending on how much you earn from your investments and whether your profits are considered to be a part of your income.
There are various different methods you can use to invest in Tesla, including:
Buying individual Tesla shares
Buying fractional shares in Tesla
Buying units in funds containing Tesla
Derivative trading on Tesla.
Find out more about each of these investing options below.
Buy and sell Tesla shares
The most common way to invest in Tesla is to buy and sell shares as you would in any other company. You can then sell shares that have risen in value for a profit.
Generally, it can be sensible to buy individuals shares like this for the long term, rather than trying to capitalise on smaller movements in price.
There are two reasons for this: firstly, while past performance is not an indicator of future performance, companies tend to perform best over time. That makes it better for your returns to hold your shares for a longer period before selling when you want to realise your gains.
Secondly, it can also be more cost-effective, particularly if your broker charges a commission on each trade. By buying and selling with swings in value, you may have to pay more in commission, reducing your gains.
So, by buying and holding your shares over a period of years, you'll typically only have to pay any trading commission twice – once on purchase and once on sale.
Of course, there will be circumstances when selling in the short term is a more appropriate choice for you.
No dividends from Tesla shares
It's worth noting that Tesla does not pay dividends to shareholders. So, if you're looking to derive a regular income from a Tesla investment, buying shares individually may not be the most suitable option for you.
Fractional shares
If you can't afford the high upfront costs of buying Tesla shares individually, you could consider buying fractional shares.
As the name suggests, a fractional share involves buying a portion of a single share alongside other investors.
That means you may be able to buy a half, quarter, or perhaps even less of a single Tesla share. Your returns will then be in line with wider Tesla performance, albeit in proportion with the amount of the share you own.
Many platforms offer access to fractional shares, including eToro and Freetrade.
Buy funds containing Tesla shares
Rather than buying shares in the company itself, you could consider investing in funds that contain Tesla instead.
Many managers include Tesla in their funds thanks to the company's impressive performance over the past few years.
Meanwhile, as one of the biggest companies in the world, Tesla is listed on indexes such as the S&P 500. As a result, buying units of S&P 500 tracker funds would give you exposure to the company's shares.
For you, these packages of investments can be a good addition to your portfolio. Funds offer access to Tesla shares as well as other companies all at once, meaning your investment is automatically diversified across a range of assets.
Alongside this additional diversification, another benefit of buying funds containing Tesla is that some of these other companies may pay dividends.
This means that you may be able to derive a dividend yield by investing in funds containing Tesla, even though the company itself does not pay dividends.
Derivatives trading
Rather than investing in Tesla, you could choose to trade derivatives on the stock instead.
For example, methods such as spread betting and trading CFDs allow you to speculate on the future performance of Tesla shares.
You can speculate on both future growth of the stock, or make a profit by successfully predicting falls in its value, known as "shorting".
Your gains and losses are then magnified by the size of the spread you take out on your investment.
Crucially, as this is a type of leveraged trading, you never need to own the underlying investment. This means you can gain access to expensive stocks, such as Tesla, without actually needing to own them.
Derivatives trading carries significant risk
Before you decide to explore a strategy based around spread bets or CFDs, it's important to note that derivatives trading involves risk at an even greater level than most other investments.
Indeed, estimates vary but around 50% to 80% of retail investor accounts lose money trading CFDs as they are such complex financial instruments.
Seek independent advice if you're unsure about how spread bets or CFDs work, as they may not be appropriate options for you.
How should I invest in Tesla?
Ultimately, how you decide to invest in Tesla will come down to your personal circumstances – specifically, what are your investment goals, and how much do you have to invest?
If you want to invest for the long term and can afford to buy individual Tesla shares, this could be the right choice for you.
Meanwhile, funds or fractional shares can be viable options if you're interested in long-term investing but can't afford to buy shares directly.
Alternatively, derivatives trading can be a useful strategy for capitalising on short-term market movements. However, you need to be comfortable with the additional risk you must take on when doing so.
Remember: you can always combine these options to design an investment strategy that works for you.
Many investors believe electric cars to be a vital part of the transition towards greener, more sustainable travel. As a leader in the electric vehicle market, Tesla's shares may be positioned for future growth if the demand for electric vehicles continues on the current upward trajectory.
Of course, as with any investment decision, it can be sensible to do your research before you buy.
There are plenty of resources online you can use to look up fundamental data relating to Tesla such as price forecasts and predictions for future earnings.
Your investment app or platform may also have a resources section, as well as an industry news page where you can keep up with the latest information about what's happening to Tesla or the market as a whole.
If you're still unsure whether Tesla shares are appropriate for you, seek independent advice from a financial advisor.
Can you buy Tesla stocks in UK?
Yes, you can buy Tesla shares in the UK, provided that your trading platform or investment provider offers access to US investments.
Can you buy 1 share of Tesla?
Yes, you can buy a single share in Tesla, provided you can afford it. Simply log in to your trading account, select Tesla, check the share price, and buy a single Tesla stock.
Can I buy Tesla stock directly?
No, you can't purchase Tesla stock directly from the company, but you can own individual Tesla stocks by buying them through a stock broker,
trading platform
, or app.
See which share tip is making the headlines

Have you considered transferring your pension?

Find the best trading platforms
*Capital at risk