In this guide, I will walk you through the whole process of how to buy Sainsbury's shares online. I will also break down the steps to buying Sainsbury's shares in the UK and include tips you need to follow to pick the right broker. You'll find additional information that can help you buy and trade Sainsbury's shares.
Also consider: Stocks to buy today
Keep in mind that this's just a suggestive Sainsbury's shares guide and doesn't amount to or constitute investment advice. Acquiring, trading and investing in Sainsbury shares and stocks puts your capital at high risk, and nothing is assured.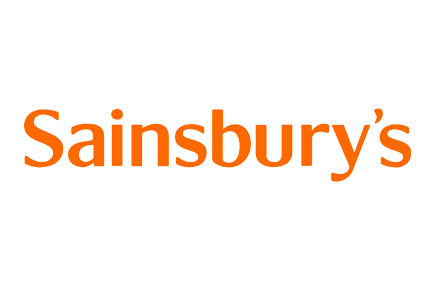 Choose a trading platform. If you're unsure which one to choose, see my guide to the best trading platforms UK.
Open an account. You will need your national insurance number, personal ID and bank details.
Enter payment details. Fund your new trading account via a debit card or bank transfer.
Search for the stock code on your trading platform. Search for "SBRY".
Research Sainsbury's shares information. Your trading platform can show you the latest information for Sainsbury's.
Now buy your Sainsbury's shares. Go ahead if you're happy to buy Sainsbury's shares.
Sainsbury's (SBRY) Live share price
Best platforms to buy shares
76% of retail investor accounts lose money when trading CFDs with this provider. You should consider whether you can afford to take the high risk of losing your money.
If you're looking to buy Sainsbury's shares in the UK, these six steps are for you. I'll break down each step to make sure that you can buy Sainsbury's shares successfully. Read on to learn more.
Step 1: Choose an Investing Website
Sainsbury is listed on the London Stock Exchange under the stock code SBRY and is an FTSE 100 index constituent. This means that most brokers in the UK will provide you with the opportunity to buy shares of this supermarket chain. However, you need to ensure you get affordable and top-notch stock trading services and that the Financial Conduct Authority regulates your selected online brokerage company.
It's also important to choose an online brokerage company that offers a user-friendly interface, lots of analysis tools and many stocks to trade. You can navigate to the list of top trading platforms and pick one that blends smoothly with your needs and requirements. Alternatively, you can seek independent advice from experienced investors or industry experts if you aren't able to pick find an investing platform on your own.
Step 2: Create an Investing Account
Most brokers offer two types of accounts. The first one is a demo account that requires you to provide little more than an email. A live trading account is the second type that requires you to share a more significant amount of information, including your name, email address, National Insurance Number, contact and banking details, among others.
Remember, the whole process is online, meaning there is no paperwork. You just need to have a smartphone or computer with an internet connection. The first thing you need to do after choosing your investing platform is to access its main website and press the Join Now button on the homepage.
You'll be directed to an account creation form where you need to provide all the required information and then choose a unique username and a strong password. The next step is to verify your details and deposit money into your account.
Step 3: Confirm Payment Information and Deposit Funds
Most brokers will ask you to verify your address and identity before you can deposit funds into your brokerage account. To complete the verification process, you'll have to provide a copy of your recent utility bill or UK bank statement along with a copy of your driver's license or passport.
Once your brokerage company approves your account, you're free to add funds to it through one of the banking options available. Many brokers support Debit and Credit cards, Skrill, PayPal, Neteller and UK Bank Transfer.
It's worth checking the period each of the banking options takes. Some process deposits instantly, while others can take a few weekdays. If you're in a hurry to trade the Sainsbury shares market, you should avoid UK Bank Transfer and use either cards or electronic wallets. Cards and e-Wallets process all payments within a few minutes, while Bank Transfers can take between one and three weekdays.
Step 4: Search for the Sainsbury's Shares on Your Investing Website
Once your brokerage account is set up and has funds, it's the right time to locate the Sainsbury shares on the investing website. One of the easiest ways to achieve this is using the search feature. When you enter Sainsbury's stock market code, SBRY, results will appear with the company among them. Clicking on the Trade button will transport you to the trading dashboard for Sainsbury's shares, where you can also see research reports and the latest news and find stock price charts.
Step 5: Research Sainsbury's Shares Information
Whether you are trading or investing in J Sainsbury Plc shares or stocks in similar companies such as Argos, Walmart, Morrisons or Tesco, you need to research before making any investment decision. The shares of this Supermarket chain have been under intense pressure for the past ten years or more since the global crisis in 2008.
Sainsbury's shares are one of the most shorted in the UK stock market among huge investment companies. On the other hand, it's likely that Sainsbury's shares presently trade at a discount, especially when the firm has experienced a solid demand during the coronavirus pandemic crisis.
When researching the Sainsbury Company, you need to keep in mind its share price, past performance in the stock market, dividend payments policy and why it can be an excellent addition to your current portfolio.
Sainsbury's Share Price History: How Much Are Sainsbury's Shares Worth?
John James Sainsbury founded Sainsbury in 1869. In its early years, the company was popular for offering quality and basic products at affordable prices. By 1922, the company was among the largest grocery chain shops in the UK.
The Sainsbury family owned and operated the business, which went public in 1973. With a primary listing on the London Stock Exchange, J Sainsbury Plc went public in one of the biggest IPOs on the stock exchange platform.
Since the economic crisis in 2008, Sainsbury's share price has been on a steady downward trend, dropping from 587p to 179p a share towards the end of 2020. However, since January 2021, Sainsbury's share price has been moving upward and currently, it ranges between 256p and 200p a share.
Sainsbury's EPS, P/E and Market Capitalisation
The Sainsbury Company has a market cap of about £4.50 billion, making it a favourable business for hedge funds as well as large institutions. Sainsbury's P/E ratio stands at 35.03, which is higher and shows that traders are more concerned and willing to pay more with the expectation of future growth.
J Sainsbury Plc reported an EPS of 0.058c, which represents a 23.00% decrease from the past year. It also reported that selling products online more than doubled in the 2021 first half year and grocery sales were by 10.50%.
Sainsbury's Shares Dividend Information
Sainsbury is a favoured dividend stock since the supermarket chain pays an interim dividend as well as an annual dividend yield for all investors. In the normal state of affairs, the company pays a fixed dividend rate every year at a yield of between 4.00% and 5.00%.
However, as most similar companies have cancelled or suspended their dividend payments as a result of the Covid-19 pandemic effects, Sainsbury also deferred its dividend for 2019, 2020 and 2021.
Should I Buy Sainsbury's Shares Now?
Looking at the performance of Sainsbury's share price, you might be confused about where the company stock is headed next. While Sainsbury's shares have been trading in a descending trend generally due to the effects of the Covid-19 pandemic, Sainsbury's is a solid business, and it'll be surprising to see its stocks drifting much lower in the future. That said, here are some of the things that can make you buy Sainsbury's shares.
A Huge Market Share in the UK
The Sainsbury Company has always been a leader in the United Kingdom grocery market. According to market share analysts, Sainsbury has dropped from 16% to 14.9%, and even at some point, it lost its spot to ASDA. But Sainsbury's has returned to its normal spot as the largest supermarket chain in the United Kingdom, ahead of ASDA and behind its main rival Tesco.
Sainsbury's is a Digital-First Company
Due to the coronavirus pandemic, the company had to change its strategy to become a fully functional digital business. Since then, its digital sales have become an expanding portion of entire sales, with the Sainsbury's SmartShop application being used in approximately 37% of all transactions on average.
When it comes to operation management, the firm said that it is planning to double its capacity, and it'll then be in a position to deliver more than 700,000 online grocery orders on a weekly basis. To enhance its service, Sainsbury's is taking advantage of big data and analytics to improve its digital strategy.
The Covid-19 Pandemic Impact on Sainsbury's Shares
The coronavirus pandemic has had a massive impact on many businesses and the worldwide economy. Fortunately, for Sainsbury's, online sales were solid during the pandemic, including lockdown periods. In mid-2020, the company reported that its online sales doubled while retail sales increased by 8.5%.
In 2021, online digital sales and retail sales more than doubled, and the firm is expected to report net earnings of about £445 million by the end of this year. While Sainsbury's has benefited massively from the pandemic situation, it's still facing extra costs of £500 due to the Covid-19 situation. As a result, the firm had to put its dividend payments on hold until the crisis eased down.
Step 6: Now Buy Sainsbury's Shares
After completing the registration process, depositing funds and researching, you can now buy Sainsbury's shares. In order to do that, navigate to the trading dashboard of your investing platform and enter SBRY or Sainsbury in the search field. On the SBRY's instrument page, press the Trade button.
An order form will pop up where you need to place your order to buy shares. In the order form, you'll need to specify the amount of money you want to invest in Sainsbury's stock. Once you have confirmed that everything is okay and you're ready to send your order, just press the Place Order button. The number of Sainsbury J shares you own should reflect on your history when you check it out.
J Sainsbury Plc Niche and History
J Sainsbury Plc was founded in 1869 when Mary Ann and his husband, John James Sainsbury, opened a retail shop in Drury Lane, London, in the United Kingdom. The philosophy of the business was Quality, Perfect and Lower Prices. Initially just a fresh produce retailer, the industry later shifted to packaged groceries in 1903 J Sainsbury, the parent company, was integrated as a private firm in 1922.
By the time Sainsbury's chief executive officer, John James Sainsbury, passed away in 1928, there were more than 120 shops. His eldest son, John James Benjamin Sainsbury, took over as the CEO. During the 1930s and 1940s, Sainsbury's continued to refine its services and product offerings while, at the same time, maintaining its leadership in different areas, including cleanliness, convenience and shop design.
In September 2010, Sainsbury's launched one of its largest general merchandise stores and an extension of its popular shop in Crayford, London. The store has more than 9,300 m2 of retail space. It's the largest home retail group supermarket to be constructed in the United Kingdom. What was once a tiny physical shop is currently a multi-billion corporation, with over 116,000 workers and yearly revenue of approximately £30 billion.
At face value, Sainsbury's shares should be relatively stable in the stock market. It has positioned itself as one of the UK's most established and leading supermarket chains. But does this mean you should start trading Sainsbury's shares right away after creating an account? You should first consider the following factors before you can buy Sainsbury's shares.
What Are You Buying?
It's important to know what you want to buy before you can click the Trade Order button. Online brokerage platforms offer Contracts for Difference, popularly known as CFDs and share dealing markets. Contracts for Difference provide you with the opportunity to use leverage and, at the same time, scale up the risk returns on the trade.
Also, they enable you to sell short. If you want to purchase Sainsbury's shares and keep them for over a month, it's likely to be cost-effective to acquire Sainsbury's outright. This will help you avoid paying finance charges daily, accumulating over time and reducing your profits.
Fees
Intense competition between online brokers has revolutionised the stock trading industry, resulting in super-low trading fees. Many brokers don't charge live account fees, demo account fees and cash deposit fees.
However, they charge other fees, including cash withdrawal and inactivity fees. Remember, the cost is not everything. Some investing platforms offer excellent research tools, which can significantly boost your trading. Know the types of fees you'll need to pay before you can start trading.
What's Your Investing Strategy?
Investors tend to invest in two different ways. They can invest either through smaller, steadier amounts or lump sum purchases. Investors investing through smaller, steadier amounts benefit from pound cost averaging, a method that allows you to pay less per stock on overage over time in dwindling stock markets.
Instead of building a lump sum, you can invest your cash in other markets and projects. Remember, drip-feeding any investment may sacrifice your capital growth if the share prices are increasing, and you'll also pay more in terms of share-trading fees.
Where and How to Purchase Sainsbury's Stocks
You can buy shares from any trusted and recommended brokerage platform. It's also advisable to look for personal advice from professionals if you are not able to find a platform that is a perfect match for you. Now you know where you can buy or sell shares, you need to be acquainted with how you can start trading shares. You can trade shares in various ways, including:
Spread Bets
You can use this trading technique to speculate on different stock markets, which include stocks, commodities and indices. Similar trading CFDs, a technique I will explain below, spread betting allows you to speculate on stock markets without having to own any underlying asset. Spread betting provides you with the opportunity to pay half Sainsbury's share price in order to test-drive the market before you can invest a significant part of your savings.
Trading CFDs
Trading CFDs is another method that allows you to speculate on share markets without owning any underlying asset. If you seek any personal advice from experienced investors, you'll get to know that trading CFDs is a vital part of any portfolio. The technique enables you to trade movements of Sainsbury's share prices while still speculating whether they will drop or rise.
Are Sainsbury's Stocks Undervalued or Overvalued?
It isn't easy to value Sainsbury's stock without considering some of the most important metrics available out there. You need to view any important metric as part of a bigger picture of Sainsbury's overall performance. To gauge the value of Sainsbury's stocks, use the following metrics:
P/E Ratio
To know if Sainsbury's stocks are overvalued or undervalued, you need to calculate the P/E ratio. Take the firm's current share price and then divide it by the per-share earnings across twelve months.
This computation should give you a figure of about 6x. In simple terms, the shares of this business trade at approximately 6x its recent profits. This is a relatively low ratio, which means Sainsbury's stocks are undervalued.
PEG
The PEG ratio offers a more comprehensive view than the P/E ratio in terms of determining the value of a stock. This metric gives more insight into the future profitability of Sainsbury's. To calculate Sainsbury's PEG ratio, take its P/E ratio and divide it by its latest growth rate.
This calculation should give you a PEG ratio of about 0.9674. Note that any PEG ratio below 1.0 means that the stocks aren't overvalued, given the latest growth rate.
Why Do People Own Sainsbury's Stocks?
It is important to know why people purchase Sainsbury's stocks. Some of them are looking for capital growth, while others want to earn via dividends. On the other hand, some people buy stocks since they want to earn through dividends and, at the same time, increase their capital.
Your investment goals will determine the type of stocks you invest in, whether more defensive corporations with reliable dividend yield streams or high-growth technology. Many people look for sound basics, which include services or products with future growth potential, a solid market position or a consistent earnings growth track record. These should offer a strong platform for future stock value growth.
Other factors that can boost a firm's share price are takeover rumours. Recovery plays may also entice people. These are some of the reasons why people own Sainsbury's stocks.
Sainsbury's Stocks: Buy or Sell?
Sainsbury's stocks were a rough ride in 2019 and 2020, mainly because of the Covid-19 pandemic. The stocks of this firm were down across 2019 and 2020 as well as part of 2021. However, the share price jumped to 256p towards the end of 2021, and the upward trend will only continue in the future.
Many analysts believe that Sainsbury's stocks are a buy. The corporation has a UK grocery market share of 15% and has been competitive enough in the contest to attract as many customers as possible. However, analysts are more sceptical of the firm's ability to remain competitive in the market.
Sainsbury's faces intense competition from a few traditional grocers such as Tesco and new arrivals like Ocado. Also, Sainsbury's stock has been in a long-term waning that shows fewer signs of wearing off, regardless of the recent stock price recovery. Despite these few negativities, analysts still recommend Sainsbury's stocks as a buy.
Remember, these are just opinions expressed; you should seek personal advice from professionals before you can conclude that Sainsbury's stocks are a buy. Remember, fees can apply when you seek personal advice. Then again, you can do your own fundamental analysis as well as technical analysis to know if Sainsbury's stocks can be a good addition to your diversified portfolio.
Sainsbury's Recent and Historical Performance in the UK Market
Many retail businesses, including electronic stores, core food supermarkets and shops selling clothing, were stuck in an awkward financial situation during the coronavirus pandemic. The lockdown measures came with equal amounts of bad and good news to business owners, traders and investors. In terms of investors, Sainsbury's stock prices were affected, but they have again risen. And currently, the firm is performing excellently.
Sainsbury's Workers and Local Communities
Sainsbury's understanding of programs that significantly support producers, majorly in developing countries, resulted in the firm inspiring the orthodoxy in 2017. The firm set up its program version, known as Fairly Traded. Being a leader for moral work practices led to the firm navigating a PR blizzard.
Ethical Initiatives
The firm has committed to investing about £1 billion over two decades on a green initiatives program that targets to become a net-zero corporation across its operations by 2040. The program aligns Sainsbury's to the Paris Climate Change Agreement ambitions and would see the firm achieve its targets ten years ahead of the Government of the UK.
Environmental Impact
Sainsbury's is trying its best to keep the environment clean. Based on the Greenpeace report on plastic packaging, the corporation is looking for ways to eliminate plastic bags and containers from its stores.
FAQs about Sainsbury's Stocks
How Many Shares are in Sainsbury's?
Sainsbury's has over 1,212.70 million shares, and the annual dividend yield is about 7.42. Keep in mind there are investors buying and selling Sainsbury's shares, which means they are always available in the market.
Who has the Most Shares in Sainsbury's?
The Qatar Investment Authority owns most shares in Sainsbury's. The authority holds about 14.99% of the firm's shares.
Please note
The value of your investments (and any income from them) can go down as well as up and you may not get back the full amount you invested. Past performance is not a reliable indicator of future performance. Investments should be considered over the longer term and should fit in with your overall attitude to risk and financial circumstances.
See which share tip is making the headlines

Have you considered transferring your pension?

Find the best trading platforms
*Capital at risk