I will guide you on how to buy Pinterest shares on this page. Remember, buying stocks requires an online broker, so I will show you how to create a brokerage account with one of the leading online brokers. I will also provide you with crucial information you need to buy Pinterest stock.
Also consider: Best stocks to buy now
Note that this's just a suggestive Pinterest stock guide and doesn't amount to or constitute investment advice. Purchasing, trading and investing in Pinterest shares and stocks puts your hard-earned cash at Significant risk, and nothing is assured.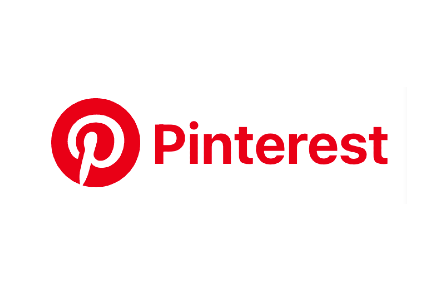 How to Buy Stock in Pinterest (PINS)
Choose a trading platform. If you're unsure which one to choose, see my guide to the best trading platforms UK.
Open an account. You will need your national insurance number, personal ID and bank details.
Enter payment details. Fund your new trading account via a debit card or bank transfer.
Search for the stock code on your trading platform. Search for "PINS".
Research Pinterest shares information. Your trading platform can show you the latest information for Pinterest.
Now buy your Pinterest shares. Go ahead if you're happy to buy Pinterest shares.
Pinterest (PINS) Live share price
Best platforms to buy shares
76% of retail investor accounts lose money when trading CFDs with this provider. You should consider whether you can afford to take the high risk of losing your money.
How to Buy Pinterest Stock: A Step-by-Step Guide
If you are thinking about buying Pinterest shares, the following steps are for you. I will explain each of the steps to ensure that you can purchase Pinterest shares at the end of this guide. Keep reading to discover more.
Step 1: Find an Online Broker
One of the easiest ways to buy Pinterest stock in the United Kingdom is to use online brokers that offer trading on the New York Stock Exchange. The best part is that there is no shortage of online brokers in the United Kingdom offering trading on Pinterest stock. But you need to know that not all brokers offer the same brokerage products and services.
It's important to find an online broker regulated by the Financial Conduct Authority and offers between low and zero trading fees, user-friendly charting and analysis tools and a massive array of stocks to trade. To make your search process more manageable, you can visit the list of top brokers and choose your favourite one or look for personal advice from investing experts.
Step 2: Open a Brokerage Account
Once you have identified one of the best brokers in the UK, you must open a brokerage account in order to invest your cash in Pinterest. Creating a brokerage account with any of the top brokers is almost similar to creating a Gmail account or opening a regular bank account. The entire process is online, meaning you need a computer or smartphone with a stable internet connection.
To get started, visit the official website of your online broker and press the Join Now button. After pressing the button, you'll be able to access the account creation form that has several fields you must fill. In most cases, the form will request you to provide some of your details, such as phone number, email, and name. You'll also need to create a unique password and username for your brokerage account.
Step 3: Confirm Payment Details and Deposit Money
Most online brokers will ask you to verify your account before buying Pinterest shares. They verify your identity to comply with the Financial Conduct Authority regulations. In order to complete the verification process, you must upload a copy of your latest financial statement or utility bill to verify your address. You will also need to verify your identity by uploading a copy of your driver's license or passport.
So, what next after verifying your identity and address? You need to deposit funds into your account. The best brokers accept a wide range of payment options, including credit or debit cards, bank transfer and electronic wallets such as Skrill and Neteller. Keep in mind that each online broker has a minimum amount of money that you need to deposit after creating a stock trading account.
Step 4: Search for the Pinterest Stock Code on Your Investing Platform
You can buy Pinterest shares at the latest price with enough money in your account. Search for this social media platform on your trading website to discover more about its stock value and many other important things.
You can search using the name of the social media company or its stock code, PINS. Once you enter the stock code into the search field, Pinterest will appear in the dropdown menu. You can then access the Trade button that triggers a new order form.
Step 5: Research Pinterest Shares Information
The Wall Street analysts highly recommend Pinterest. However, before diving into the stocks of this popular social media company, it is advisable to research or look for personal advice before risking your money.
Some of the things that you need to pay close attention to include the stock trading and market data, the history of the social media company, its recent and past performance, and where it could be headed in the near future.
What is Pinterest?
Before buying Pinterest shares, you need to know the company, including what it does and its products and services. Pinterest is a social media platform and a pinboard-style picture-sharing site. The platform was designed to help different types of people find inspiration for their hobbies and interests. A pin represents each idea, a picture that is searched and saved by website visitors.
Pinterest Shares Price History and Market Capitalisation
Pinterest was established in San Francisco, California, in 2010 by Ben Silbermann. In 2019, the social media company held an IPO with Silbermann still its CEO. The firm debuted at a share price of £19.0 with a valuation of £10.0 billion. The IPO alone managed to raise more than £1.9 billion. Currently, Pinterest shares are listed on the NASDAQ stock exchange.
Pinterest had a strong start, but by the end of 2019, it dipped below its IPO price as more users and investors became concerned about the company's ability to earn a significant profit. During the Covid-19 pandemic, Pinterest's stock price dropped to £12.21. However, it rebounded quickly, thanks to a strong earnings report that pushed its stock back to more than £34.
Since then, Pinterest shares have hit a peak of more than £65 in response to the victory of Joe Biden as the president of the US. Currently, Pinterest has a market capitalisation of more than £40 billion. Analysts expect an EPS of more than £0.60 a share by 2024, with the company increasing its profits significantly next year.
Pinterest Company Dividend Information
Does Pinterest pay dividends? Up to this moment, Pinterest isn't profitable, and the firm does not pay dividends. As an investor, you shouldn't expect to receive dividend payments for two years at the least.
Step 6: Now Buy Your Pinterest Shares
Buying Pinterest shares is one of the best ideas since the company is turning into a profitable arena. However, don't buy Pinterest shares just because analysts predict that the company is becoming more and more profitable. Seek independent advice from experienced investors and, at the same time, do thorough research before you can buy Pinterest shares.
Click Trade to open an order form to buy Pinterest shares on your trading platform of choice. Enter the amount of money you want to invest in Pinterest stocks. Many investing platforms offer fractional shares, providing you with the opportunity to invest any amount regardless of the current Pinterest stock price.
Depending on your investing platform and strategy, you'll need to take a profit level or set a stop loss for your new order. Click Open Position once your new order is ready to buy Pinterest shares.
A Short History of Pinterest
Pinterest Inc is a picture-sharing and social media service created to enable saving and discovery of internet content and information using images, videos and animated GIFs in the form of pinboards. Aside from Ben Silbermann, Evan Sharp and Paul Sciarra are other men behind the creation and establishment of this social media platform that had over 430 million users worldwide monthly active users as of mid-2022.
The idea for creating Pinterest originated from an earlier application created by Paul Sciarra and Ben Silbermann, known as Tote. This application served as an online replacement for manual catalogues. Pinterest's development started in December 2009, and the company launched the prototype as a closed beta in early 2010. Within nine months, the social media platform had 10,000 customers.
The launch of a mobile app in March 2011 brought thousands of downloads than expected. The founders of the company operated it out of a small apartment in San Francisco until the 2011 summer. In December of the same year, the company became one of the leading social media services, with more than 10 million weekly visits. The company earned the Best New Startup award in 2011.
In early 2012, the company had over 11.5 million unique visitors from the United States. In 2012, Pinterest earned the Best Social Media Application award and the Webby Awards, as well as the People's Voice Award for top-functioning visual search engine and design.
Pinterest has acquired a few companies, including Vochi, an editing and video creation application, in 2021. And in May 2022, Pinterest launched a new video streaming application known as Pinterest TV Studio.
What to Consider Before You Can Invest in Pinterest Stock
After opening an account, you don't purchase Pinterest stock right away. There're a few factors to consider before investing in Pinterest. These factors include the following:
Research Pinterest Shares
Prior to making any purchase, trade or investment, you need to do thorough research. You should be able to research Pinterest's business and shares to know if the company can be an excellent addition to your diversified portfolio or not. Researching the company puts you in an excellent position to make a rewarding investment decision that can increase your recent earnings significantly.
Before making your decision, it's advisable to seek independent advice from industry experts and analysts. Experts and analysts always provide investment advice that can allow you to make the right decisions and take advantage of excellent stock trading opportunities available in the UK stock market scene.
Consider Your Current Investment Portfolio
Take time to evaluate whether a new addition will boost your recent earnings or not before trading shares. Also, you need to build a new portfolio if you don't have one. Note that building and managing any type of portfolio isn't an easy task, meaning you need to be ready to take on all duties that lie ahead of you.
Other Investments and Fees
It is advisable to consider all the investments you own aside from Pinterest stocks. Think about how Pinterest stocks can impact already existing investments. Will the new stocks help you boost your earnings? And are you prepared to add a new investment to your current list?
The answers to these questions will determine if you'll buy stock in Pinterest. Another important thing to look out for is your financial situation. Make sure that you have an investment budget that you're comfortable with.
Additionally, you also need to keep into account investing fees. Brokers charge different fees, including stamp duty, inactivity, withdrawal and commissions. Some brokers charge zero commissions, while others require you to pay some money for an inactive account. Carefully check the payment terms and conditions of your trading platform before you can invest your money in Pinterest.
Where and How to Invest Your Cash in Pinterest
While many brokerage companies allow you to purchase Pinterest shares, various ways are available to use when it comes to buying and trading shares. These ways include:
Trading CFDs
Trading CFDs exchanges the difference in Pinterest share price from the point the contract is unlocked to when it's locked. For instance, if you thought the Pinterest share price in the stock market would rise, you would purchase 20 stock CFDs of the company, which is equivalent to acquiring 20 shares. If the share price increased by 10p, you would earn a profit of £200 excluding commissions. However, you would also lose £200 if the share price dropped by 10p.
CFD trading could be a perfect match for you if you want to utilise DMA to trade shares, offset your losses against earnings as a tax deduction, hedge physical assets in your diversified portfolio, and use the tax-deductible paybacks of CFDs to hedge efficiency. CFDs simply allow you to speculate on whether the value of a share will increase or drop.
Spread Betting
Spread betting is a type of derivatives trading that primarily involves placing a wager on whether the stock market price will fall or rise. You would put up a given amount of capital per movement point, and your loss or profit is determined by the extent of the movement of the market multiplied by your wager.
Spread bets are common among shorter-term investors since they realise their losses and profits immediately, making it easier and quicker to open and close their trades. But this does not mean that you cannot use spread bets for longer-term positions. You would just need to keep into consideration the costs associated with maintaining positions like overnight funding and the wager duration as spread bets have fixed expires.
Spread bets utilise leverage, meaning you will just need to put up a certain percentage of the full value of your trade, popularly known as margin. While leverage can boost your earnings, it can also magnify losses, making this technique somewhat riskier.
How to find the Right Brokers
Recommended brokers are the best if you want to buy shares of any company since they provide sufficient support to maximise your investing potential for significant earnings. So what else should you look for when picking a trading platform? While researching is time-consuming and overwhelming, it enables you to pick a broker that meets all of your needs and requirements. The best broker offers the following features.
Demo Account
Before you can buy shares and dive deep into the real share market, it's important that you practice trading and investment to be ready for the tasks ahead. Remember, some demo accounts for brokerage companies are limited to a certain number of days. Take full advantage of the demo accounts and prepare to invest in stocks of Pinterest.
Excellent Customer Service
You should be able to communicate with your broker's support team in case you have any concerns or questions. So find a trading service provider that features a responsive and reliable customer care team to be sure that any arising problem will be solved effectively and handled faster.
A Safe and Regulated Trading Environment
There're many brokerage companies in the United Kingdom, and some of them aren't legally permitted to offer their services to UK investors. To be able to differentiate between unlawful and lawful brokers, just check whether the FCA oversees its trading activities. Brokers regulated by FCA are secure and safe. On top of that, you get to trade shares under excellent conditions as stipulated by the regulatory authority.
Reliable
Pick a stock trading platform that's available anytime you want to manage or open your investment positions. Find a broker that offers a reliable mobile app to enable you to get push notifications and access your account from anywhere, anytime.
Are Pinterest Overvalued- or Undervalued?
Knowing the value of a stock is useful, and the good news for all investors is that the whole process is easy and straightforward. You only need to use a few metrics to determine if a stock is overvalued or undervalued. Here are more details about the metrics that you can use.
P/E Ratio
If you calculate the P/E ratio, you can be able to know if a stock is overvalued or undervalued. To obtain the P/E ratio of Pinterest, take its current share price and divide it by its EPS. You should be able to get roughly 75x.
That means Pinterest stocks trade at around 75x its latest earnings. When you compare this figure to that of other companies in the NASDAQ 100 category, the P/E ratio could mean that the stocks are overvalued.
PEG Ratio
PEG ratio is another popular metric that experts use to know if a certain stock is overvalued or undervalued. To calculate the PEG ratio, take the P/E ratio of Pinterest and divide it by its current growth. You should get a figure around 1.3543. Note that any PEG ratio of more than 1.0 means that the stock is overvalued at its present growth rate.
Do you want to expand your investments and increase your earnings? Pinterest stocks could be the best option. However, you must research thoroughly to know if the stock is a viable option for you. After originally dropping to all-time lows as a result of the Covid-19 pandemic, Pinterest stocks have notched their all-time high.
Pinterest has been sustained by a shift towards an e-commerce platform and a speedily growing customer base. The most important thing is that these shifts are in their early stages, and the social media firm seems to have room to operate. While it is possible to say what the future holds for Pinterest, most analysts believe that the firm could be profitable next year and in many years to come.
Many analysts believe that Pinterest shares are a buy currently. But remember that these are just opinions expressed, and doing your own research is a vital part of any successful investment journey.
Fees for Investing in Pinterest Stocks
Both share prices and exchange rates fluctuate in real time, so any costs you come across should be considered as a guide. Most of them don't incorporate stamp duty, and you should refer to your brokerage platform of choice for pricing. The trading fees usually vary from one platform to another.
Should I Buy Pinterest?
To know if it is the right time to invest your capital in Pinterest, you need to do some technical analysis based on popular technical indicators available, including Pivots, Oscillators and Moving Averages. If you combine the results that these indicators provide with your own thorough research, you can be able to know if you should invest your capital in Pinterest or not.
How to Track Your Pinterest Position over Time?
After buying your stock, alongside other ideal investments, you need to find a top tracker app and use it to follow your Pinterest position over time. By tracking the stock after your original purchase, you can be able to see how its latest performance aligns with your investment strategy. Go through the list of recommended and top brokerage platforms to see which one meets most of your needs and requirements.
Buying and investing in stocks and shares comes with significant risk. This applies to both single stock and other investments traded on stock exchange platforms. Always keep the following important tips to reduce the risk when it comes to buying, trading and investing in Pinterest stocks.
Diversify Your Investments Assortment
Investing in a single stock comes with high risk. Be sure to diversify your assortment into numerous investments at the same time. If you decide to buy shares, ensure you also invest in other suitable investments in order to balance your assortment. With a diversified investments assortment, your risk is spread across different investments minimising losses.
Avoid Investing Scams
As a serious investor, you must be on guard against any scam that may come your way. You should not invest your money in any deal that appears to be too good to be true or requires you to pay upfront fees without illustrating how your funds will be used.
FAQs about Buying Pinterest Stocks
Is it Good to Invest in Pinterest?
Analysts predict that Pinterest's earnings will increase by 16% and even more in the coming few months. That shows Pinterest can be a good investment. But again, research to know if it can be a good investment for you.
How to Buy Pinterest Shares in the UK – With 0% Commission?
You can buy shares in the UK with a 0% commission if you choose one of the trading platforms on the top list. All the trading platforms in the list allow you to buy shares without paying any commission. But other fees may apply, so be sure to confirm with your trading platform.
Please note
The value of your investments (and any income from them) can go down as well as up and you may not get back the full amount you invested. Past performance is not a reliable indicator of future performance. Investments should be considered over the longer term and should fit in with your overall attitude to risk and financial circumstances.
See which share tip is making the headlines

Have you considered transferring your pension?

Find the best trading platforms
*Capital at risk