In my latest guide, I'll show you how to buy Nvidia shares in the UK. Buying, trading and investing in Nvidia stock is easy and quick, and I'll break down the steps you need to buy Nvidia Corporation shares. I will also show you the vital information you'll need for Nvidia Corporation and where to buy Nvidia stock.
Also consider: Best stocks to buy today
This's just a suggestive Nvidia Corporation shares guide and doesn't amount to or constitute investment advice. Note that buying, trading and investing in Nvidia shares puts your capital at high risk, and nothing is assured.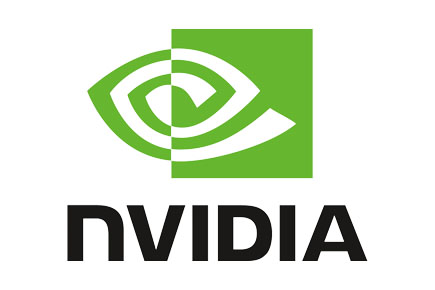 Choose a trading platform. If you're unsure which one to choose, see my guide to the best trading platforms UK.
Open an account. You will need your national insurance number, personal ID and bank details.
Enter payment details. Fund your new trading account via a debit card or bank transfer.
Search for the stock code on your trading platform. Search for "NVDA".
Research Nvidia shares information. Your trading platform can show you the latest information for Nvidia.
Now buy your Nvidia shares. Go ahead if you're happy to buy Nvidia shares.
Nvidia (NVDA) Live share price
Best platforms to buy shares
76% of retail investor accounts lose money when trading CFDs with this provider. You should consider whether you can afford to take the high risk of losing your money.
Many UK investors are sceptical about investing in Nvidia stock since they don't understand the process involved. Buying Nvidia shares is easy and stress-free as long as you're familiar with the market and can conduct thorough research.
Here are more details about the six steps you need to walk through to buy Nvidia stock with a trusted and recommended trading app or website.
Step 1: Pick an Investing Platform or Trading App that Fits You
Irrespective of the stock exchange your corporation of choice is listed on, you must open a share dealing account with an investing platform or app to buy shares online. In the case of Nvidia, you need to find an investing platform or app that gives you access to the NASDAQ Exchange, where you'll find Nvidia stock.
Aside from NASDAQ, the trading platform should also access other markets, including the London Stock Exchange. On top of that, your trading platform must offer reasonable fees and commissions and should own a Financial Conduct Authority license.
Two ways are available to choose from when it comes to finding a trading platform that meets all your needs and requirements. You can either conduct research while considering important features or seek personal advice and help from share-dealing experts.
However, some fees apply when you seek personal advice and help, so you should be ready for that. When you decide to research and find an ideal trading platform on your own, you should look for important features such as security, customer care support, available payment options, stock markets you can access, reputation, licensing and regulation.
Step 2: Open Your Share Dealing Account
Whether you're new to the world of stock-based investments or a seasoned share trader, you must sign up for an account with a regulated share dealing platform in order to buy stock in Nvidia.
Stockbroking is currently a very competitive marketplace, and trading services come in a wide array of guises – from investment trading applications that operate on tablets and smartphones to online investing platforms operated by some of the respected companies in financial services.
The account opening process is pretty much the same on all platforms and apps, as you will need to provide personal and contact details. So, after selecting your investing platform, visit its official website through your mobile or desktop device with a stable internet connection.
On arrival, look for the Join Now button and press it. This will trigger a registration form requesting you to provide your full name, email address, mobile number, username and password. You'll also need to provide your home address, national insurance number and date of birth.
Step 3: Confirm Your Bank Details and Fund Your New Account
Once you have provided all the required details, your trading platform will then request you to upload some documents to verify your identity and address. Trading platforms ask you to provide these documents in order to comply with the Financial Conduct Authority requirements.
The documents you need to upload include a driver's license or passport and proof of address (UK bank account statement or utility bill). Many trading platforms verify these documents within minutes.
If you don't have these documents at the time of creating an account, you can proceed with your investments as long as the first deposit doesn't exceed the amount specified in the terms and conditions.
In terms of depositing funds, you can pick from these banking methods:
Credit Card
Debit Card
UK Bank Transfer
Neteller
Skrill
PayPal
Step 4: Search for the Nvidia Stock Code on Your Investing Platform
Your minimum deposit should be processed instantly unless you use a bank transfer method. You can buy stock in Nvidia immediately if you deposit via electronic wallets or cards. In order to do that, enter the Nvidia stock code NVDA into the search field available at the top of the page. Nvidia stock will load up.
Click on it to access the order form. You can also use the market stock code anytime you want to learn more about the company shares, UK share prices, dividend yield, capital gains and ex-dividend date, among other vital things.
Step 5: Research Nvidia Shares
Now that you know how to create an account and deposit funds into it, you need to research Nvidia Corporation UK shares information before you can buy stocks. This is crucial as you need to make sure that Nvidia shares are ideal for your long-term and short-term trading and investment objectives.
Also, you need to take into consideration where the Nvidia stocks are likely to go in the short term as well as the long term before you can take the plunge. Review the following sections before you can invest your hard-earned cash in Nvidia shares.
What is Nvidia?
Nvidia is one of the leading Graphics Processing Unit producers in the semiconductors industry. The company designs, create and distributes graphics processing units for the video gaming division. Additionally, the company is involved in different product ranges, including Android TV, and Shield Tablet, alongside cloud gaming.
Aside from media lines and gaming, Nvidia Corporation also offers services to the research and academic community. This provides the company with the opportunity to operate high-performance data.
Nvidia Share Price History
Listed on the NASDAQ Exchange in the United States, Nvidia went public in 1999. At this time, Nvidia shares were priced at only under £20 each. This share price was readjusted since the company initiated four stock splits, which include a 2000 2-for-1 split, a 2001 2-for-1 split, a 2006 2-for-1 split and a 2007 3-for-2 split. Considering all these splits, the IPO price of Nvidia Corporation can be adjusted to about £1.66.
Since then, Nvidia shares have been on a steady upward trend. In late 2018, Nvidia's share price hit highs of £281. However, the stocks went on a speedy decline over the next few months, falling to £129. Since then, there has been no stopping. At the time of creating this Nvidia stock guide, the shares of the company were priced at around £600.
It's important to keep in mind that Nvidia shares have performed excellently, especially between the end of 2021 and mid-2022. With the use of complex instruments and analysis tools, analysts still believe that the Nvidia stock price and net earnings will continue to increase over the next three years.
Nvidia Shares Dividend Payments Information
Considering Nvidia's market valuation sheer size, alongside its capital gains and consistent revenue generation, it makes a lot of sense that the company offers a dividend stock. Nvidia paid out only £0.64 a share over the past four quarters, amounting to a dividend yield of just 0.12%. As a result, the vast majority of your potential on Nvidia stock will originate from capital gains.
Step 6: Buy Your Nvidia Shares Now or Later
Once you are ready to buy Nvidia stocks, log in to your investing app or account. Type in NVDA, Nvidia's ticker symbol and specify the number of shares you want to purchase as well as the amount of cash you are ready to invest. Most brokerage companies will provide you with the opportunity to add a stop loss after buying your stocks.
A stop loss allows you to reduce your losses in case of falling markets. When buying Nvidia shares, you should remember that the NASDAQ platform is open for trading from Monday to Friday between 9:30 am and 4:00 pm Eastern Time.
Anytime you want to buy Nvidia stocks outside these hours, you'll need to engage the Set Order button. Engaging this button will allow your trading website of choice to execute the order when the NASDAQ platform reopens.
A Short History of Nvidia Corporation
Nvidia Corporation is a US-based multinational technology company established in 1993 by Chris Malachowsky, Curtis Priem, and Jensen Huang. Jensen Huang is the president and chief executive officer of the company. He has been holding this position since 1993 when the company was launched.
As a fabless and software company, Nvidia designs and manufactures graphics processing units, system-on-chip units for mobile computing, and application programming interfaces for high-performance computing and data science. The company is a leader in the world of artificial intelligence software and hardware.
Its graphics processing units are used in workplaces for applications in fields like engineering and construction, architecture, entertainment and media, scientific research, automotive, and manufacturing design.
Since its establishment, Nvidia Corporation has acquired some companies, including 3dfx in December 2000, Exluna in July 2002, MediaQ in August 2003, iReady in April 2004, ULI Electronics in December 2005, and Hybrid Graphics in 2006. In 2007, Forbes named Nvidia Corporation as its Tech Company of the Year. After the Forbes award, Nvidia acquired Portal Player in 2007 and Ageia in 2008.
Aside from these acquisitions, the company plans to expand in the future. Its chief executive officer announced that Nvidia Corporation would open a new research centre in Yerevan, Armenia.
It is not advisable to jump straight into buying Nvidia shares just because you have successfully created an account and deposited funds. There are a few things to keep in consideration before you can invest in Nvidia stocks. These things include the following:
Learn More about Nvidia Corporation
The first thing to consider is the latest information about Nvidia Corporation. Use financial instruments available at your disposal or seek independent advice from experts to learn more about the company.
Your research or consultation should spin around the past performance of the company, the latest share prices, future market expectations, dividend yield and company number or position when it comes to expert rankings.
It's challenging to predict the future results of the Nvidia Corporation in terms of stock value and financial situation. One important thing that can help you is to look at Nvidia's past performances. Keep into consideration the previous capital gains of the company and any other helpful information.
Security
Creating a brokerage account requires you to provide sensitive information and deposit part of your hard-earned money. Make sure that the selected trading platform will keep your sensitive information and funds safe before you can invest in Nvidia Corporation. Many trading platforms use the latest SSL encryption technology to offer a safe and secure investing environment.
Trading Commissions and Other Fees
Inactivity fees are the most popular charges when it comes to stock trading. However, there're many other fees that trading websites can request you to pay, including commissions.
While top-rated and recommended brokerage platforms offer zero commission, extra fees apply to services such as withdrawals. The good news is that investors can easily find trading sites that offer zero commission and stamp duty, as well as free deposits and withdrawals.
There're various ways to trade Nvidia shares. These ways range from spread bets to trading CFDs. Trading CFDs offer an ideal alternative for professional clients and investors to join the online stock markets.
Online brokerage companies offer CFDs that get their capital value from underlying asset movements. CFDs work in the same way to spread betting as it allows investors to speculate on Nvidia's share price movements.
They're also leveraged products, meaning investors can gain full exposure to company stocks while using a smaller amount of money. Spread bets and CFDs are popular with short-term investors since losses and earnings are realised immediately, making it speedy to open and close trades.
Spread bets are a plagiaristic technique that investors use to predict the value of company shares. Spread betting involves paying half the value of Nvidia shares to test the market.
So if you have been wondering how spread bets help determine the value of stocks, you now know. They simply allow you to test the market before fully investing your funds.
Dividends are another popular way of trading Nvidia shares. They're simply rewards that businesses provide to all investors. Dividends come in different types, including stocks and real money.
If you want to purchase Nvidia shares, you should follow the six steps explained further above on this page. When you follow them, you will enjoy a speedy account creation process as well as a successful investing journey.
How to Find the Right Trading Platform
You must be wondering how experts settle for the trading platforms available on the top list. The procedure is always time-consuming and overwhelming because experts carry out multiple tests and reviews and simultaneously conduct technical and fundamental analyses.
To help you find the right stock broker to purchase NVDA shares in the UK, consider these factors:
User recommendations
Asset availability
Reliability
Types of trading accounts available, including shares ISA and self-invested personal pension
Types of tools and customer care service
Your favourite type of trading
Valuing stocks is challenging, and any crucial metric needs to be viewed as part of Nvidia's overall performance. While some traders seek help from experts, other investors use proven metrics to approximate the value of Nvidia shares. The main and proven metrics that you can also use to estimate the value of a share are:
P/E Ratio
The latest P/E ratio of Nvidia is about 42.35x. Based on this P/E ratio, Nvidia shares could be overvalued. If you want to obtain the P/E ratio of a company, take its current stock price and divide it by its EPS, per-share earnings over twelve months. If you do that for Nvidia, you should find a figure around 42.35x.
PEG Ratio
The current PEG ratio of Nvidia is approximately 2.2x, which shows that NVDA is overvalued. To calculate Nvidia Corporation's PEG ratio, divide the company's P/E ratio by its latest growth. The computation should give a value of around 2.2x. This ratio always offers a broader view than the trailing price/earnings ratio as it provides more insight into Nvidia's future profitability.
Beta
Beta is simply the volatility measure of a stock in relation to the latest stock market. The standard beta is 1.0, while that of many corporations is around 1.8. A figure around 1.0 shows that the stocks are more volatile than average. Compare Nvidia's beta against that of other companies in the semiconductors sector in order to value the corporation's shares correctly.
Why Do People Own Stocks?
People own stocks because of various reasons. Some own stocks because they want their capital to grow, while others are looking to benefit from dividends. Your investment aims will determine the amount and type of shares you invest in. Many investors look for products and services with massive future growth potential, solid market positions and consistent earnings growth.
What is the Easiest Way to Use a Trading Platform?
Investing directly in individual shares and stocks is the easiest way to use a trading platform. Investing directly in individual shares not only provides a profitable experience but also qualifies you for investor perks specific to the corporation in question.  However, this investing technique can expose you to market volatility as well as unpredictable swings in stock prices.
You might be blaming yourself for not jumping on the Nvidia Corporation bandwagon earlier, with its shares up an enormous 130% for the year. There is no reason to blame yourself since Nvidia shares are still available for grabs as the upward momentum continues. But again, research before you can invest your money.
Half Year Results
Nvidia shares have been performing well, and it only makes sense to conclude that future results will be excellent. The company has reported increased Q2 revenues and free cash flows in the last few months. The gaming division also performed excellently, with a rise of 26%.
Huge £40 Billion Acquisition of ARM
The company recently announced that it had acquired ARM in a £40 billion deal. This is good news for investors since it opens the doors to additional connectable gadgets for Nvidia core products such as laptops, smartphones and robotics.
Nvidia has challenged the Pandemic
While most stock markets across the world are on par or inferior to pre-pandemic levels, Nvidia Corporation has navigated through all expectations. In line with this, its shares are currently up a massive 130%. Due to this, there's every reason to conclude that Nvidia Corporation could be an ideal stock to buy.
According to most analysts, Nvidia stocks are a strong buy. But you should never invest your hard-earned cash in a business just because a large percentage of analysts is bullish.
Remember, all investments are personal, and trading involves risk, so research and do technical analysis before making the final decision. Whether you buy or sell Nvidia shares should be an investment decision you make after conducting independent research.
Who Currently Owns Nvidia?
The top individual stockholders of Nvidia are Jensen Huang, Mark A Stevens, and Colette M Kress. BlackRock Inc, FMR LLC and Vanguard Group Inc are the leading institutional shareholders.
What EFT Owns Nvidia?
The EFT that owns most Nvidia shares is QQQ, with over 31.35 million shares.
Please note
The value of your investments (and any income from them) can go down as well as up and you may not get back the full amount you invested. Past performance is not a reliable indicator of future performance. Investments should be considered over the longer term and should fit in with your overall attitude to risk and financial circumstances.
See which share tip is making the headlines

Have you considered transferring your pension?

Find the best trading platforms
*Capital at risk