This guide looks at how to buy Nokia stocks in the UK via an online broker. Buying, investing and trading Nokia shares is quick and easy, and I'll show you six simple steps you need to get started. I'll also provide you with vital information you'll need for Nokia Corporation and where to buy Nokia shares.
Also consider: Best shares to buy today
Note that this's just a suggestive Nokia Corporation shares guide and isn't considered investment advice. Buying, investing and trading Nokia stocks and shares puts your hard-earned cash at high risk, and nothing is assured.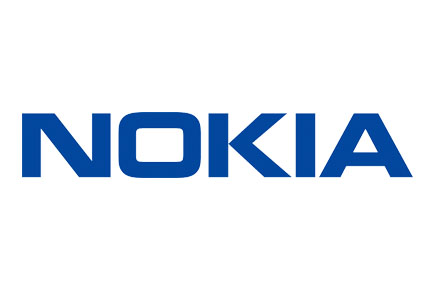 Choose a trading platform. If you're unsure which one to choose, see my guide to the best trading platforms UK.
Open an account. You will need your national insurance number, personal ID and bank details.
Enter payment details. Fund your new trading account via a debit card or bank transfer.
Search for the stock code on your trading platform. Search for "NOK".
Research Nokia shares information. Your trading platform can show you the latest information for Nokia.
Now buy your Nokia shares. Go ahead if you're happy to buy Nokia shares.
Nokia (NOK) Live share price
Best platforms to buy shares
76% of retail investor accounts lose money when trading CFDs with this provider. You should consider whether you can afford to take the high risk of losing your money.
The process of buying Nokia shares is simple and quick. That means you'll only take a few minutes to complete it, and everything you need to provide is already available, whether you are new to the world of stock investing or a seasoned investor.
Here are six steps you need to follow to complete your Nokia shares purchase process.
Step 1: Find an Online Broker that Meets Your Requirements
The best place to buy Nokia stock is via one of the recommended online brokers. While there're many trading platforms available out there to choose from, finding one that fits you isn't an easy task.
Not all online brokers in the UK allow you to buy Nokia stocks since some of them don't have access to the leading markets, such as the London Stock Exchange and the New York Stock Exchange. Finding a broker that gives you access to these stock exchange platforms and many other top markets is important.
The next vital thing with an online broker is that it should blend effortlessly with all of your needs and requirements. Not all trading platforms allow every UK citizen to open a brokerage account with them. Also, some online brokers are more expensive, especially if you want to buy a small amount of Nokia shares. On the other hand, others allow you to acquire Nokia stocks free of charge.
You can find the right broker in the top list of recommended trading platforms. Looking for personal advice from professionals and experienced investors is also advisable. Such persons provide helpful and unbiased information that can help you make an informed investment decision.
Step 2: Create a Brokerage Account
After choosing an online broker, the next crucial step is to create a brokerage account. The process is much like creating a regular bank account online. Since the account creation process is purely online, you need to have a mobile or desktop device and network equipment.
With a stable internet connection, the process should be as quick as creating a brand-new Gmail account. However, on some trading platforms, you'll need to wait for a couple of days to start using your brokerage account, primarily due to the background check on your details and account. You'll not store money in your trading account, the only things that it can hold are Nokia shares and other stocks. You'll need to create an account to invest in this company.
Step 3: Enter Bank Details and Make a Minimum Deposit
Any trading platform regulated by the FCA will need you to verify your trading account before you can make a minimum deposit. To do that, you need to upload the latest copy of your utility bill or bank statement to verify your address and a copy of your driver's license or passport to verify your information.
After verifying your identity and address successfully, you can make a minimum deposit. Concerning minimum deposits, many trading websites that allow you to invest in Nokia support different methods of banking, including electronic wallets like Neteller, PayPal and Skrill, cards like Credit Card and Debit Card and other options like Bank Transfer.
Step 4: Search for the Nokia Stock Code on Your Trading Platform
Once the funds arrive in your trading account, you can now buy Nokia stock. Enter the Nokia stock code NOK into the search box available on the top part of your trading platform. Once you type the Nokia stock market code into the search box, Nokia Corporation will show up as the first result.
Click on the Nokia stock to gain access to the order form. You can use the Nokia stock market code anytime you want to learn more about share prices, dividend information and past performance of the company in the shares market.
Step 5: Research Nokia Shares
Even though Nokia is one of the leading companies in the information technology sector, that doesn't mean it is a good investment presently. Before adding them to your investment portfolio, you need to research Nokia Corporation shares. To help you learn more about the company before you can invest your money in it, I have the following information for you.
What is Nokia? Why Should I invest in it?
Nokia is a telecommunications firm known for designing, creating and marketing mobile phones. Based in Finland, the company started as a cable and rubber manufacturer before rising to prominence as one of the leading manufacturers of mobile phones worldwide.
Since Nokia's heyday in the 2000s, the company has struggled to compete in the telecommunications industry. The design and creation of modern smartphones, led by Google's Android and Apple's iOS operating systems, forced Nokia Corporation out of the market. As a result, Microsoft acquired its Mobile phones business.
Nokia Corporation is one of the businesses that were caught up in the short squeeze of WallStreetBets. This means that investors must wait until the market volatility settles down before investing.
How has Nokia Performed in Recent Times?
The telecommunications company was having a good time before being embroiled in a retail investors' fight with Wall Street. Nokia experienced a drop in value twice in six months: when it cut its dividends to deal with the increased costs in 2019 and during the Covid-19 pandemic-induced financial markets collapse.
Nokia's costs have increased rapidly since the company is trying to remain competitive in the 5G sector. The infrastructure and technology needed for 5G are expensive, and the industry is very competitive.
Huawei's run-in with the UK government and other western governments, including the US, opened up a greater opportunity for Nokia Corporation. However, the company had already cut down its profit forecasts, decreasing its share price for the third time.
As a company that had been the main focus of short-term investors as a result of the market forces exerted against it, Nokia Corporation became one of the businesses targeted for a shorter squeeze in early 2021.
Is it a Good Time to BUY Nokia Stock?
Nokia is currently a risky option for long-term investors, primarily because of the uncertainty around it. For short-term investors, Nokia Corporation can be a viable option, but they should be aware of how first the financial markets can move. With that in mind, there're a few reasons Nokia could be worth your funds in the future.
Most of these reasons depend on the success of the company's move into the coverage of 5G. In the most recent developments, Nokia announced it had won a contract to supply the British government with 5G infrastructure.
Step 6: Buy Nokia Shares Now or Later
Now you have an active account, the money and helpful information about the company. The last step is to purchase Nokia stock. Access your account, search for Nokia stocks, specify the number of shares you want to buy and press the Buy button. The button will trigger the purchase process.
Nokia Corporation: Company Profile and a Short History
Nokia is a Finnish company that runs as a mobile communications firm globally. The company operates in three primary segments, which include Nokia Siemens Networks, HERE and Devices & Services. The Devices & Services sector deals with smartphones that run on the Windows Phone Operating system and their spare parts.
When Was the Company Founded?
Fredrik Idestam, Eduard Polon and Leo Mechelin established Nokia Corporation on 12th May 1865. The telecommunications company has its headquarters in Espoo, Finland. By 2017, the company was operating in over 100 countries and had employed about 102,000 people from across the world.
What to Consider Before You Can Invest in Nokia
It's advisable to take your time to research Nokia stock before you can invest in it, especially if you're a newbie. The more data you collect, the more you increase your chances of making a rewarding investment. That being said, here is a checklist to go through before you can invest in Nokia.
Research Nokia Corporation
Ensure you understand the fundamentals of stock investing
Decide between trading CFDs and share dealing
Set your investment budget
Find the right broker
Be sure to examine far-reaching market conditions and financial instruments
Where and How to Buy Nokia Stock
If you are new to investing in stocks, it's vital to know where you can find them. Stocks are available on all leading and recommended trading platforms that operate in the United Kingdom. To find a perfect match for you, be sure to visit the top list of trading platforms available further below this page.
How to Buy Nokia Stock
When it comes to buying shares, two main options are available, which include stock CFDs and share dealing. Which of these techniques to go with primarily depends on your investment strategy.
Long-term and short-term traders tend to go for share dealing and stock CFDs, respectively. Here is a summary of both stock CFDs and share dealing.
CFD Trading
If your aim is to buy shares and earn a profit regularly, trading shares should be a perfect option for you. Such stock trades are executed via CFD trading, which allows traders to trade against a stock's value without owning it.
With CFD trading, traders simply buy and sell Nokia stocks fast to earn a profit from short-term trade value fluctuations. One major role that CFD trading plays is that it allows you to trade with leverage. Trading with leverage means that you can make huge trades while at the same time putting up a percentage of the trade value by yourself.
When using the trading CFDs technique, it's advisable to be highly skilled at both reading share price charts and technical analysis. As you are trading Nokia stocks frequently and speedily, the firm's fundamental strength isn't as vital as being in a position to guess how the share price will fall and rise across the day.
Share Dealing
Share dealing simply involves holding Nokia stocks over the long term. This technique allows you to profit from dividend payments or a stock's value growth over time. You should do a thorough fundamental analysis if you are using share dealing. Just like other traders, you want to invest in stocks you believe will increase in value over time.
The Difference between Buying, Selling and Trading Nokia Stocks
Knowing the nitty-gritties of how to buy, trade and sell Nokia shares is important. Below you'll find more details about each of these processes.
Buy Nokia Stock
To purchase Nokia stock, you need to find a broker, open an account and place a share order. The six steps in the step-by-step guide further up in this article are the ones you need to purchase Nokia stock. Time your investments when the Nokia Corp ADR price is low so that you can get a profit when you decide to sell your stock.
Sell Nokia Stock
When you sell Nokia stocks that you have acquired, you will want to profit in the end. That means you must sell them at a higher price than what you purchased at. There are various reasons why shareholders decide to sell their Nokia stock at the current price on popular platforms. These reasons include the following:
Nokia Corp ADR's price is already up compared to the one you purchased at
The Nokia stock market is starting to dwindle
The Nokia stock price has fallen since you bought your shares, and it looks to fall further
Trade Nokia Stock
The trading process involves buying and selling Nokia stock. But it is done over a shorter time with the primary aim of making smaller profits regularly. When you trade Nokia shares, you can earn profits faster and spend them in your day-to-day life. But keep in mind that you can also lose cash faster. You can trade Nokia stock either outright or via CFDs.
How to Find the Best Trading Website
If you want to buy shares and enjoy your investments, you must pick the best trading website. There are a few factors to consider when finding a trading website to sign up with. These factors include:
Variety of Stocks Available
You need to find a website that allows you to buy the shares you want. Some trading websites offer many stocks compared to others, and most will provide you with the opportunity to trade different assets such as commodities and forex.
Commissions and Fees
Many shareholders want to retain a massive chunk of their profits, and as a result, they look for brokers that charge zero commissions and reasonable fees that cannot eat into their earnings. Look for a website with zero commissions and reasonable fees if you want to retain most of your profits just like other stockholders.
Customer Care Services
Since you'll be investing your hard-earned cash using the brokerage site, your broker of choice must offer state-of-the-art customer care support services. You want to get helpful and professional responses from the customer service team of your platform of choice.
Regulation and Reputation
A good platform will always have a license from one or more leading financial regulatory institutions. On top of that, it should have a good reputation. Check what previous users of the platform say about it before you can sign up and buy shares.
Is Nokia Stock Overvalued or Undervalued?
Valuing a NOK stock isn't an easy job. However, you can utilise some metrics to determine if Nokia stock is undervalued or overvalued. These metrics include:
P/E Ratio
Nokia's current P/E ratio is about 15x, which shows that NOK stocks are undervalued. To know if they are undervalued, you need to compare Nokia's P/E ratio to that of companies in the NASDAQ 100 category, which is 27.29x. If you compare the two ratios, you'll notice that Nokia's ratio is low. A low ratio shows that a stock is undervalued.
PEG Ratio
Nokia's current PEG ratio is 2.1123. This indicates that the stocks currently offer value for Nokia's most recent growth rate. Any PEG ratio over 1.0 means that the stocks are overvalued at the latest growth rate. Remember to compare the PEG ratio of Nokia to that of companies in the telecommunications sector.
How to Reduce Risks
All investments come with a lot of risks. And investing in Nokia Corporation is no different. However, there are a few tips you can follow to reduce the level of risk. These tips include:
Avoid scams
Diversify your investment portfolio
FAQs about How to Buy Nokia Stock
Does Nokia Pay Dividends?
Yes, Nokia pays dividends. It has an annual dividend yield of 0.8%. However, Nokia's dividend has declined from about 3.97% to 2.52%.
Can You Still Buy Nokia Stock?
It's possible to purchase Nokia stock right now at the latest price. However, before you invest in Nokia stock, be sure to research and make a decision that isn't influenced by any other person.
Please note
The value of your investments (and any income from them) can go down as well as up and you may not get back the full amount you invested. Past performance is not a reliable indicator of future performance. Investments should be considered over the longer term and should fit in with your overall attitude to risk and financial circumstances.
See which share tip is making the headlines

Have you considered transferring your pension?

Find the best trading platforms
*Capital at risk