This comprehensive guide looks at how to buy Nio shares in the UK on a trading platform regulated by the Financial Conduct Authority. Buying Nio shares is easy and quick, and I'll show you the steps you need to buy Nio stock. I'll also show you the crucial information you need for Nio and where to buy Nio shares.
Also consider: Which shares to buy now
Keep in mind that this's just a suggestive Nio Corporation shares guide and isn't considered investment advice. Buying, trading and investing in Nio shares and stocks puts your capital at significant risk, and nothing is guaranteed.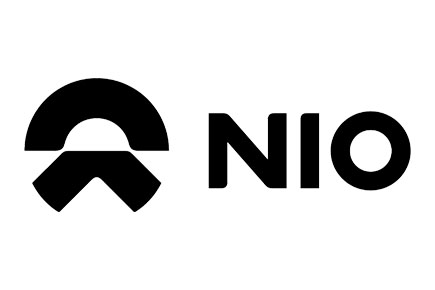 Choose a trading platform. If you're unsure which one to choose, see my guide to the best trading platforms UK.
Open an account. You will need your national insurance number, personal ID and bank details.
Enter payment details. Fund your new trading account via a debit card or bank transfer.
Search for the stock code on your trading platform. Search for "NIO".
Research Nio shares information. Your trading platform can show you the latest information for Nio.
Now buy your Nio shares. Go ahead if you're happy to buy Nio shares.
Nio (NIO) Live share price
Best platforms to buy shares
76% of retail investor accounts lose money when trading CFDs with this provider. You should consider whether you can afford to take the high risk of losing your money.
Buying Nio shares in the UK is quick and stress-free. That means the process just takes a few minutes to complete. Whether you're a seasoned investor or new to the stock investing world, you'll need to know what each step requires you to do. Here are more details about each step.
Step 1: Find a Trading Platform that Meets Your Requirements
Find an online trading platform that allows you to trade shares and stocks listed on US markets. Many UK trading platforms with US market access have their shares listed on the New York Stock Exchange, NASDAQ and London Stock Exchange.
Since Nio is currently one of the leading EV manufacturers in the world, many online trading platforms offer its shares and stocks. That said, it is vital to consider various important factors like the pricing structure, regulatory framework, trading platform, security and leverage.
To help you get started on the right track, experts recommend legally permitted trading platforms that you can sign up with and buy shares. You can also look for personal advice from experts if you're unable to find a trading platform that fits you. Experts offer personal recommendations and also provide helpful information that can allow you to make a worthwhile investment decision.
Step 2: Create a Trading Account
After finding a trading platform regulated by the Financial Conduct Authority and one that meets all of your unique needs and requirements, you'll need to create a share dealing account. Top open your share dealing account, visit the trading platform's homepage and press the Sign-Up/Join Now/ Create an Account button.
A registration form will show up, requesting you to fill in a few fields. The form will request you to provide your name, email address, contact and bank details, username and password. Note that the information you'll be asked to provide will depend on your trading platform of choice.
And also, the period of creating a share dealing account varies from one platform to another. Opening an account only takes a few minutes on some trading platforms, while on others, you will need to wait for a few days because of the verification process.
Step 3: Enter Bank Details and Transfer Funds to Your Trading Account
Next, your trading platform will require you to verify your address and identity. You need to upload a copy of your utility bill/bank statement and a copy of your driver's license/passport to verify your address and identity, respectively.
After the verification process, you'll be able to make a minimum deposit. Most top and recommended trading platforms have minimum deposit requirements that you must fulfil before you can start to trade shares.
Many investors use cards like Debit Card and Credit Card or electronic wallets such as Neteller, PayPal and Skrill to make deposits since these payment options process transactions instantly or within minutes. That means they can start buying Nio shares after depositing funds.
On the other hand, some investors decide to use UK Bank Transfer, even if it takes between one and three working days to process transactions. The best part is that it doesn't matter the option you choose to deposit funds with; you'll always be able to purchase Nio shares.
Step 4: Search for the Nio Stock Market Code on Your Trading Platform
Now that your trading account has funds, you can buy Nio stock. To do that, you'll need to log in to your account, access the trading dashboard and enter the Nio ticker symbol code, NIO, into the search field.
Once the results pop up, click on Nio Inc, and you'll be channelled to the company's share page, where you will find a Trade button. When you click on this button, it'll transport you to a trading form where you can set a buying order.
Step 5: Research Nio Shares
Known as Weilai in China, Nio is one of the main Tesla Motors Inc competitors, along with Nikola Corporation and Li Auto. Established in 2014 by William Li, the Shanghai-based company has seen rapid growth in sales and earnings since the start of the year.
As a result, Nio shares have been on fire since January 2021. But does that mean Nio shares aren't a risky investment? Investing in Nio may still be risky since the company isn't yet profitable, and it hasn't proven its ability to maintain exponential growth over the long term.
So before you buy shares, it is important to learn more about the strengths of the company and its share price history, as well as its past performance.
Nio Share Price History
Nio went public in 2018. At this time, its shares were trading in a descending channel, reaching as low as £1.51 towards the end of 2019. Since October 2020, Nio shares have been trading near £21.18 a share. And since August 2022, Nio shares have repeatedly broken several new all-time highs in response to Wall Street price upgrades.
Concerning the operating results of Nio, the Chinese electric vehicle manufacturer has delivered about 4,700 products across the past twelve months, an increase of approximately 133.2% from the previous ones. The Nio share continues to surge following continuous positive reports from Deutsche Banking Institution.
Nio Shares Dividend Information
The electric vehicle company doesn't currently pay dividends to stockholders and isn't expected to do that in the near future. Since the company isn't profitable, it prefers to fund other projects or reinvest its earnings.
Should I Buy Nio Shares Right Now?
There're two primary factors affecting Nio's potential future growth. They include Nio's record sales and exponential growth in the past two years and the Chinese Government's course of action towards enhancing electric vehicle sales.
Nio will not only benefit from the Chinese Government's electric vehicle push but also be favoured when China decides to pick it over Tesla motors. Another important factor to consider is Nio's SUV EV product, which is cheaper compared to Tesla Motors' Model X. This product is expected to face less competition within China and other parts of the world.
So should you invest in Nio shares? EV firms are in a bull market, and on top of that, the ground rules support the latest price increase, and as such, any weaknesses in Nio Inc's share might offer a buying opportunity.
Step 6: Buy Nio Shares Now or Later
If you're ready to purchase Nio shares, log in to your account and trigger an order form by pressing the Trade button. Before you can set your buying order, you'll need to enter the amount of cash you want to invest in Nio shares and the kind of order you wish to make, either a limit order or a market order.
A market order provides you with the opportunity to buy shares immediately at the best price, while a limit order allows you to buy at a given or specified price.
Nio Overview and Short History
Nio was founded in 2014. It's a Chinese specialist vehicle producer in the EV industry. Nio Inc designs, creates and markets smart and connected first-class electric cars using artificial intelligence and next-generation technologies. The latest vehicle models are ES6, ES8, EC6 and ET7. Nio sells these products via its own network and mobile app.
Also, Nio offers innovative power solutions with vast networks for battery swap facilities and battery charging. Most of the company's revenue originates from vehicle sales. Nio was listed on the New York Stock Exchange in 2018. At the time of creating this guide, the company had a market capitalisation of approximately £67.5 billion.
What to Consider Before You Can Invest in Nio
You need to research before you can start to buy or sell Nio shares. The more information you gather, the more you enhance your chances of making a highly rewarding investment.
Here is a checklist to go through before investing in Nio international stocks.
Research Nio Company
Understand the basics of share investing
Choose between spread betting, share dealing and trading CFDs
Set your budget
Find an online broker that fits you
Examine far-reaching market conditions and individual circumstances, including your financial situation
Where and How to Purchase Nio Stocks
Professional clients and seasoned investors know where they can buy and sell shares. However, if you're new to investing in shares, it's important to know where you can find the best services. Nio stocks are available on recommended and top investing platforms that operate in the UK.
In terms of buying Nio stocks, various options are available to pick from, which include spread bets, trading CFDs and share dealing. The technique you choose to go with depends on your own due diligence and investment strategy.
Share Dealing
Share dealing allows you to invest in company stocks with a plan to sell them for a profit in the near future. When you purchase Nio stocks via share dealing, you become a part owner of the EV firm and gain stockholder rights, including earnings that are paid as dividends.
There are different stock dealing services when it comes to investing. Some brokerage companies offer share dealing services with zero commissions but charge a fixed fee per trade. There is always a reduction in this fee for investors who buy a given number of trades a month.
Keep in mind that the profits you make on any share trading capital gains, as well as dividends earned, can be subject to tax at a personal rate. The tax in question can be mitigated if you decide to trade within a Self-Invested Personal Pension or shares ISA account.
Spread Betting and CFD Trading
Derivatives trading involves the use of leveraged products like trading CFDs and spread bets. These products allow you to speculate on Nio's share price decreasing or increasing without owning any underlying asset.
As leveraged products, spread betting and trading CFDs also allow you to gain full exposure to Nio stocks while depositing a small amount of money. While you can earn profits regularly, losing money rapidly is also possible when using spread bets and CFD trading.
Spread bets and CFDs are popular among short-term investors as losses and profits are realised immediately, making it quicker to close and open trades. However, this does not indicate that you cannot use spread bets and CFDs for long-term positions.
What you only need to do is to keep into consideration the expenses involved in keeping a position. With derivatives trading, including tight spreads, you can buy and sell shares without owning the underlying asset, which has some tax benefits and means it's possible to trade Nio stocks in both falling and rising markets.
How to Find the Best Trading Website
Brokerage platform services offered in the UK vary vastly. That means you need to consider popular technical indicators and use financial investment trusts to find the best trading website.
Alternatively, you can seek independent advice from experts in the stocks investing sector. Experts use different complex instruments to review and rank the best trading sites before they can recommend them to you.
When looking for the best trading website, you should look for these features:
Range of stocks available
Trades without commissions and other fees
Reputation and regulation
Customer care support services offered
Fractional shares
Range of research and analysis tools
Easy trading interface
Payment options and minimum deposit amount
Concerning fractional shares, it is worth noting that you can buy a fraction of a stock instead of an entire share. With fractional shares, you can diversify your holdings easily. Make sure that all the mentioned features are available and meet your requirements.
Valuing an NIO share is a challenging task. But you can use some metrics to determine if NIO share is overvalued or undervalued. These metrics are the P/E ratio and PEG ratio.
P/E Ratio
The P/E ratio is one of the widely used metrics for analysts and investors to determine share valuation. A high P/E ratio indicates that the Nio share price is overvalued.
On the other hand, a low P/E ratio shows that the current Nio share price is low relative to the most recent earnings. To calculate the P/E ratio, take Nio's current share price and divide it by its latest earnings per stock. The average P/E ratio is between 13 and 15.
PEG Ratio
The PEG ratio shows the relationship between Nio's earnings growth and price/earnings ratio. In simple terms, the PEG ratio allows traders to calculate whether Nio's share price is undervalued or overvalued by conducting a technical analysis of both the expected growth rate and the current earnings.
The average PEG ratio is around 1.33. Any PEG ratio over 1.00 indicates that a stock is overvalued at the current growth rate.
You can only buy shares of this company after researching and concluding that it's a good addition to your diversified portfolio. Since trading involves risk, look for advice from experts before you can invest in Nio or any other EV producer.
The best way to purchase Nio stocks is via a brokerage platform. Brokerage platforms offer some benefits, which range from lower trading costs and easy access to the United Kingdom and worldwide markets to 24/7 access to your investments and different types of accounts.
They also offer useful information, which includes share price movements, dividend yield and company numbers in terms of rankings. To enjoy these benefits, be sure to trade Nio stocks on a recommended trading platform.
So far, 2022 has been a good year for this company. A company registered and licensed in China, Nio's future prospects have been improving, and importantly, it has reduced default risk.
The Nio Inc share price has been going down and up, and the company is more likely to find a lasting solution to this issue. Analysts predict that Nio stocks might be a viable investment in the future. Currently, the company isn't profitable.
FAQs about Nio Stocks
Is Nio on eToro?
Yes, Nio is available on eToro. You can visit the trading platform to learn more about the share prices and many other things. Remember to research and be sure that the stock is a good investment before you can invest.
Can You Invest in Nio?
You can invest in Nio. However, you should note that investing in this Chinese company without seeking independent advice or researching can lead to negative future results.
Please note
The value of your investments (and any income from them) can go down as well as up and you may not get back the full amount you invested. Past performance is not a reliable indicator of future performance. Investments should be considered over the longer term and should fit in with your overall attitude to risk and financial circumstances.
See which share tip is making the headlines

Have you considered transferring your pension?

Find the best trading platforms
*Capital at risk