Buying Legal General shares is easy and quick. In this comprehensive guide, I'll show you the six steps to buying Legal General stocks as well as the most important information you need to invest in Legal General Group Plc shares.
Also consider: Stocks to buy now
This is just a suggestive LGEN shares guide and does not amount to or constitute investment advice. Remember, buying, trading, and investing in Legal General stocks comes with a significant risk to your money, and nothing is assured.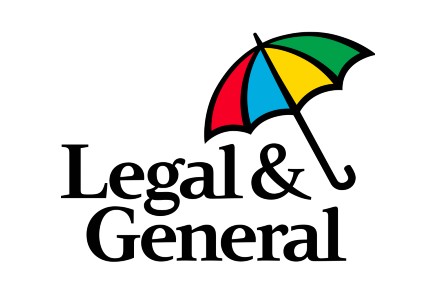 Choose a trading platform. If you're unsure which one to choose, see my guide to the best trading platforms UK.
Open an account. You will need your national insurance number, personal ID and bank details.
Enter payment details. Fund your new trading account via a debit card or bank transfer.
Search for the stock code on your trading platform. Search for "LGEN".
Research Legal and General shares information. Your trading platform can show you the latest information for Legal and General.
Now buy your Legal and General shares. Go ahead if you're happy to buy Legal and General shares.
Legal and General (LGEN) Live share price
Best platforms to buy shares
76% of retail investor accounts lose money when trading CFDs with this provider. You should consider whether you can afford to take the high risk of losing your money.
Look no further if you're planning to buy Legal and General Group Plc shares. You only need to go through the following six simple and quick steps to buy shares in this corporation. These steps are the same as long as you're buying Legal General Plc stocks on a recommended Financial Conduct Authority-regulated trading platform.
Step 1: Find and Pick a Top-Rated Trading Website
The easiest way to buy Legal General shares is via an online broker. Once you have opened an account and funded it, you can buy stocks via the online broker's main website within a few minutes. Alternatively, you can use a full-service online broker or purchase shares directly from the Legal General Group Plc Company.
Finding a top-rated trading website isn't an easy task since there're hundreds of brokerage companies available out there. If you're a new investor, there is no need to worry since there are several vital things to consider when looking for a trading website. It is crucial to consider things such as commissions, fees, regulation, security, access to the LSE, and past performance.
If you are unable to research and find the best trading website on your own, you can seek personal advice from professionals in the industry. Also, you can visit the list of top trading platforms and choose your favourite one. Before starting the account creation process, confirm that everything you need is available.
Step 2: Create an Account with Your Trading Website of Choice
To buy Legal General Group Plc shares, you need to sign up for an account with your selected trading platform. In order to open an account, visit the official website of the trading platform and press the Sign Up/Join Now button. Once the registration form appears, enter the required data into the fields.
The data you'll need to enter include your name, bank and contact details, email address, username and password. Most brokerage companies have mobile apps that you can also use to open an account. The steps and fields on the website, as well as the mobile app, are similar, provided you are opening an account with the same online broker.
Step 3: Confirm Your Payment Data and Deposit Money
All brokerage companies regulated by the Financial Conduct Authority will require you to verify your account before you can purchase shares. The verification process is wholesomely online and takes a few minutes to complete.
As a new investor, you'll need to provide identification documents, including your driver's license/passport and a utility bill/bank account statement. After verification, your trading platform will allow you to make your first payment. Each platform has its own rules and regulations when it comes to making deposits, including the minimum amount of cash you need to deposit.
Most recommended trading sites allow new and existing customers to fund their accounts without paying fees. PayPal, Skrill, Bank Transfer, Credit Card, Debit Card, Trustly and Neteller are the most common methods of payment.
Step 4: Search for Legal and General Group Plc Ticker Symbol on Your Trading Platform
A search field is an important feature since it allows website visitors to find what they are looking for within a shorter period. As a result, each trading site that operates in the UK has a search field. This field allows shareholders to search for shares before buying them.
You can search for Legal General Plc using the company's ticker code, which in this case is LGEN. Once the results appear, choose the first option and click on the Trade button. The search field can be helpful if you want to check the current share price, ex-dividend date, and dividend yield of the company, among other important things.
Step 5: Research Legal and General Shares
It is always vital to research Legal and General Company in detail to know whether its stock represents the best investment opportunity in the UK or not. Considering things like past performance, dividend yield, ex-dividend date, and stock price history is important since they show the value of the shares, allowing you to decide whether purchasing Legal General Group Plc shares is the right thing for you or not.
Step 6: Buy Legal and General Shares
After considering all the important metrics and accurate data, and you strongly feel that Legal and General Group Plc shares are worth your funds and precious time, go ahead and buy shares. Ensure your account has enough money before pressing the Open Trade button.
Your shares should be available in your account after a few minutes of completing the purchase process. Many share dealing platforms don't have limits when it comes to trading hours, which means you can buy the firm's shares anytime and from anywhere.
Legal and General Group Plc: A Short History
Legal General Plc is a British multinational asset management and financial services company. With its head offices in London, England, Legal and General Group Plc was established in 1836. Legal & General was founded by Sergeant John Adams and a group of other lawyers. Initially known as the New Law Life Assurance Society, the corporation was restricted to individuals in the legal profession only. Legal & General expanded in the United Kingdom and soon started to acquire life assurance companies from Europe and the USA.
After becoming a wholly owned Legal & General Group Plc division in the early 1970s, the corporation formed L&G America as a holding firm in 1981. It acquired Government Employees Life Insurance Company and its New York affiliate in 1981. From then to the present, the firm has acquired other companies, including Suffolk Life and Aegon, in 2008 and 2016, respectively.
The products and services of this company include lifetime mortgages, investment management, life assurance, annuities and pensions. Following Allianz's acquisition of Legal and General Insurance, the firm no longer offers general insurance.
Legal and General Plc has operations in the UK and USA, with a wide range of investment management businesses in Asia, Europe and the Gulf. The company is listed on the London Stock Exchange website, and it is an FTSE 100 Index constituent.
According to AUM, Legal & General Investment Management, the L&G asset management arm, is among the top ten investment management firms in the world. After BlackRock, it's also the second largest investment management institution in Europe.
Up to this moment, I am sure that you can now buy and sell shares. Before you can decide to invest in LGEN shares, you need to take into consideration a few things, which include the following:
Commissions and Fees
As you already know, there are many brokers that claim to offer Legal & General shares. While the huge number of brokers allows you to have as many options to choose from as possible, it makes it difficult to pick the best platform. Also, the huge number of platforms results in an intense competition that investors can take advantage of in terms of paying commissions and other fees.
All brokerage firms want to entice as many investors as possible and keep them on their trading platforms. As a result, investors can find lots of brokers that offer zero commissions and very few fees. Check your platform of choice and make sure it offers customer-friendly fees and zero commissions before you can open an account and start investing in Legal & General Plc stock.
Debt Levels
It is always advisable to research and collect as much data as possible about the debt levels of Legal & General Plc before you can buy its shares. Make sure this firm's debt levels are less than the market cap of the circulating stock. If the levels are low compared to the market capitalisation of all circulating shares, proceed to make a purchase at the current price.
Other Investments
You also need to take into consideration other investments that you have. Assess all other investments you own and decide whether adding Legal & General to your investment portfolio will be a rewarding decision. Will your earnings rise when you purchase Legal General stocks? Go ahead and purchase shares if your answer to this question is yes.
Revenues
Consider all the positives and negatives in the sales department of Legal & General. If the sales department records massive increases in global sales, buying the firm's shares will be the right move.
Seek personal advice from experts on whether they expect the share price of Legal & General to increase or not. If the firm has plans to expand to new markets, its future results will be positive regarding its revenues.
You can buy or sell Legal & General shares directly through an online brokerage account. Also, you can purchase or sell shares via one of the recommended and best investment applications available in the United Kingdom. Whether you decide to use the official websites or mobile apps of your online broker, you will be able to buy and sell the firm's shares.
How to Buy Legal and General Shares?
Any trading platform you choose will require you to go through the following steps to invest your savings in LGEN shares.
·         Go through the six steps explained further above in this guide
·         Choose Legal & General after searching the firm
·         Enter your preferred share price or position size
·         Enter the number of Legal & General Plc shares you want to buy
·         Press the Buy button
·         Confirm your order
How to Sell Legal & General Plc Shares
The process of selling Legal & General Plc shares is almost similar to that of buying. With that in mind, here are the steps you need to follow in order to purchase your shares.
·         Log in to your brokerage account
·         Pick Legal & General after searching the company
·         Enter the number of shares you want to sell
·         Press the Sell button
·         Confirm your trade
How to Find the Best Brokerage Services
Thanks to advancing technology, there has been a flood of online brokerage platforms over the past few years. That simply means finding and identifying a brokerage platform that blends smoothly with all of your needs and requirements is stress-free.
As an inexperienced investor, you must familiarise yourself with some of the things that you need to consider when finding the best brokerage services in the UK. To find the best brokerage service that you can trust with your savings, you need to check if these features are available: the types of accounts, assets and markets to trade, the spread, rates of commissions, trading costs and other fees, trading hours, educational materials and customer care service.
Valuing LGEN shares isn't an easy task. You need to consider some metrics in order to know if the shares are overvalued or undervalued. Some of the vital metrics that you need to use in order to know if LGEN shares are overvalued or undervalued are:
The P/E Ratio
To obtain the P/E ratio, take the current share value of Legal & General firm and divide it by its latest per-share earnings over twelve months. When you do this, you should get a figure around 7x.
This figure shows that LGEN shares currently trade at 7x its earnings. If you compare this figure to that of firms in the FTSE 250 category, you will discover that it's very low. And this means the shares are undervalued.
PEG Ratio
The price/earnings-to-growth ratio is calculated by dividing Legal & General's P/E ratio by its latest growth. A PEG ratio that is over 1.0 shows that the stock is overvalued at the current trade growth. The price/earnings-to-growth ratio offers a wider view in terms of valuing shares since it provides more insight into the Legal & General firm's future profitability.
You can buy Legal & General shares on any trading platform that offers access to the London Stock Exchange. Each platform features a quoted share price, which is the amount of cash you need to pay in order to receive your shares.
The share price always fluctuates across the trading hours as shareholders trade shares on the LSE. The share price fluctuates as a result of demand, and the firm's business performance influences it. Also, broader economic conditions like pandemics can affect the share price.
Trading on the LSE takes place anywhere between 8 am and 4:30 pm. So be sure to check the share price between these hours. Use the ticker code LGEN anytime you want to trade LGEN shares or check its share price.
Bid, Ask, Spread and Change: What Are They?
The Bid price is the amount of cash you pay when buying shares. On the other hand, Ask is the price a broker offers to buy shares at. And the difference between the Bid and Ask prices is the Spread.
The spread can be smaller on the most popular shares, which traders can buy and sell in massive volumes. When the volumes fall, the spread becomes wider. The change represents how much the stock value has fallen or risen on a normal trading day.
You're allowed to own shares of any firm listed on the LSE and other top exchanges like the NYSE. That means you can buy LGEN shares via an online broker and own them. After buying your shares, you can sell them at a higher price and earn more than the amount you invested. You can then use the earnings to invest in or buy more Legal & General shares on any of the top-rated platforms.
Legal & General Dividends
Legal & General Plc pays dividends. So, if you have been looking for firms that pay dividends, look no further than Legal & General. The firm recently paid out dividends equal to 7.14% of its annual share price. On average, the firm has paid out approximately 55.03% of recent net earnings as dividends.
This has allowed experts and analysts to predict a forward yearly dividend yield of about 7.14% of the present stock value. Based on present payouts, stockholders could enjoy a return of 7.14% on their shares in dividend payments. The latest Legal & General dividend was paid out to all stockholders who purchased their shares by August 17th 2022, the ex-dividend date.
When Are Legal & General Dividends Paid?
Legal & General Plc pays out a dividend twice per year. It pays in April and August each year.
Is Legal & General an Excellent Investment?
Demand for the services of this firm has remained strong. However, the overall growth of this firm has not been impressive, particularly when you consider each of the different niches it operates in. Despite that, LGEN stock is more popular amongst all types of traders.
Can I Purchase Shares Online
Yes, you can buy shares online as long as you sign up with an online broker that offers the right of entry to the LSE.
How to Purchase Shares in Legal & General?
To Purchase shares in Legal & General, open an account with a recommended online broker and fund it. Use the cash you have deposited to purchase shares.
Please note
The value of your investments (and any income from them) can go down as well as up and you may not get back the full amount you invested. Past performance is not a reliable indicator of future performance. Investments should be considered over the longer term and should fit in with your overall attitude to risk and financial circumstances.
See which share tip is making the headlines

Have you considered transferring your pension?

Find the best trading platforms
*Capital at risk