If you are considering investing your money in the shipping services industry, keep reading. In this guide, I'll show you how quick and easy it's to buy FedEx Corporation shares in the UK. I will also provide you with all the essential information you will need to buy FedEx Corporation stock.
Also consider: Best stocks and shares to buy now
Remember, this is just a suggestive FedEx Corporation shares guide and does not amount to or constitute investment advice. Purchasing, investing and trading FedEx stocks and shares comes with a lot of risk to your funds, and nothing is assured.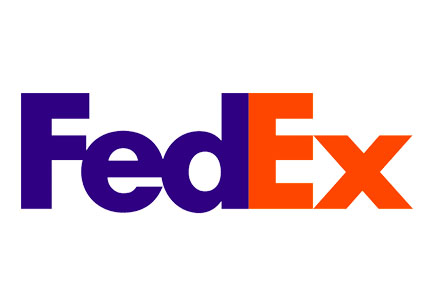 Choose a trading platform. If you're unsure which one to choose, see my guide to the best trading platforms UK.
Open an account. You will need your national insurance number, personal ID and bank details.
Enter payment details. Fund your new trading account via a debit card or bank transfer.
Search for the stock code on your trading platform. Search for "FDX".
Research FedEx shares information. Your trading platform can show you the latest information for FedEx.
Now buy your FedEx shares. Go ahead if you're happy to buy FedEx shares.
FedEx (FDX) Live share price
Best platforms to buy shares
76% of retail investor accounts lose money when trading CFDs with this provider. You should consider whether you can afford to take the high risk of losing your money.
You can purchase FedEx shares through a reputable online broker or directly from the FedEx main website. Here is a detailed step-by-step guide to buying FedEx Corporation shares in the UK.
Step 1: Find and Pick a Brokerage Platform
The best way to buy FedEx stock is through a reputable online broker. So, the first thing you need to do is to find the best online broker and create a brokerage account with it. There're numerous different options to pick from, and each one of them has its unique paybacks and drawbacks.
You can pick an online broker from the recommended list that experts provide or conduct your own research keeping in mind several features such as regulation and licensing, stock markets available to trade, stock prices, the trading platform, and the ease with which a brokerage account can be opened.
Security is important; you must ensure that your stock broker is licensed and well-regulated by United Kingdom's Financial Conduct Authority or any other top global regulator. Another important variable to consider is the number of stock exchanges a trading platform has access to.
Since some trading platforms don't have access to the NYSE Exchange, not all brokers provide you with the opportunity to buy FedEx stock. You'll, of course, need an online broker who can allow you to access the New York Stock Exchange.
Experts only recommend regulated, safe, and reliable trading platforms you can trust with your sensitive information and funds. That means picking a trading platform from my top list is a sure way to open an online brokerage account with one of the leading online brokers.
Step 2: Create a Brokerage Account
Once you have selected an online brokerage platform that will allow you to access the New York Stock Exchange, simply visit its official website and open a trading account. The steps and fields you need to follow and fill, respectively, vary from one online brokerage platform to another. Still, naturally, you can expect to provide your name and contact details and upload some identification documents.
On most platforms, the process of opening a trading account is a straightforward one, similar to creating a standard bank account or a new Gmail account. Some trading platforms will allow you to create a trading account within minutes, while others require between one and three days to perform a KYC background check on the details you have provided.
You'll use your account to store your FedEx Corporation shares, so you will definitely need to go through this step before you can buy FDX stock in the UK.
Step 3: Confirm Your Payment Details and Deposit Funds
Before you can deposit funds into your broker account, you'll need to verify your details through a KYC background check process. You require a passport or driver's license and a bank or utility bill statement to verify your account. Once your account has been verified, go ahead to make a minimum deposit.
Many investors use bank transfers to deposit funds into their accounts. However, trading platforms support many other methods of payment aside from bank transfers, which include credit and debit cards, as well as top electronic wallets like Skrill, PayPal, and Neteller, to mention just a few of them.
Step 4: Search for the FedEx Stock Code on Your Trading Platform
You already have an account and a minimum deposit. The next step is to search for FedEx's stock using the search field. Enter the FedEx stock code FDX in the search field and pick the first option when the results appear on a dropdown menu.
You can use the code and search field anytime you want to buy FedEx Corporation shares, check the stock price, or company news, among other important things.
Step 5: Find Out More Information about FedEx Corporation
FedEx stock price has been increasing since the coronavirus pandemic started in early 2020. The upward trajectory was as a result of the increase in online purchases. Eventually, the FedEx stock price reached its all-time high on 20th October 2020, and up to now, shareholders have enjoyed a return of about 80%.
However, before you can conclude that FedEx Corporation stock is worth your funds, it is advisable to research and check out all related parameters as well as company fundamentals. To help you learn more about FedEx Corporation, this guide will provide you with information about the stock price history, dividend payments, market cap, EPS, and P/E ratio. You will find information about these fundamentals later in this guide.
Step 6: Buy FedEx Corporation Stock
After researching and you're confident that FedEx Corporation stock can be a perfect investment for you, log into your FedEx Corporation stock shares broker account and navigate to the dashboard. While on the dashboard, type FDX or FedEx in the search field at the top of the website.
You'll be transported to a form where you can place an order. The order form features various fields that you must feel before engaging the Place Order button. You can buy full or fractional FedEx Corporation shares depending on your needs and requirements.
Also, you can place a stop loss order. This type of order is recommended if you're new in the world of stocks or aren't planning to stay in front of your tablet, computer, or smartphone.
FedEx Corporation: A Short History
Initially known as Federal Express Corporation, FedEx is a US multinational conglomerate holding firm that focuses on business, electronic commerce, and transportation services. Based in Memphis, Tennessee, United States, it was established in 1971. Fredric W. Smith is the founder of the FedEx Corporation Company, currently known for its air delivery service.
FedEx Express was one of the first biggest shipping companies in the world to provide overnight delivery as its flagship service. After FedEx Express, the company started FedEx Office, FedEx Ground, TNT Express, FedEx Freight, FedEx Supply Chain, and many other services across different sectors.
FedEx is one of the leading contractors of the government of the US and helps in the transportation of US Postal Service packages via its Air Cargo Network Contract.
Fredric W Smith: The Founder of FedEx Corporation
Fredric W Smith founded FedEx Corporation Company in Little Rock, Arkansas, in 1971. The founder drew up the concept of the company in a term paper at Yale. In the term paper, Fredric called for a system created for very urgent deliveries across the world. While his lecturer did not think much about the idea, Fredric W Smith pressed on.
Fredric started formal set-ups in 1973 when he moved operations to Memphis. He cited his main reasons for picking Memphis International Airport, including its location near the centre of the mean population and lack of frequent extreme weather. FedEx Corporation expanded quickly, and by 1983, it had billion pounds in net income.
FedEx Corporation expanded to Asia and Europe in 1984, and in 1988, it acquired Flying Tiger Line, one of its main competitors, forming the largest full-service cargo globally. The company shortened its name to FedEx, adopting a nickname that traders, consumers and investors used for years.
About the FedEx Company
FedEx Corporation offers logistics and courier services. It provides these services through air, sea and ground. As a large international transport service company, FedEx has several major business units, which include:
FedEx Services
FedEx Services offers corporate services to other subsidiaries of the company. It includes services associated with information technology, customer service, forecasting, finance, data analytics, pricing, sales, and all marketing.
Consumer-facing transportation services managed by FedEx Services teams include FedEx customer relations, FedEx Express Freight, FedEx Express Package, and FedEx Ground Package services, among others.
FedEx Ground
FedEx Ground offers day-definite package and mail delivery to commercial locations in the United States and Canada. This section includes FedEx Home Delivery and FedEx Economy.
FedEx Freight
One of the largest less-than-truckload freight in the United States, FedEx Freight is the parent of FedEx Freight Canada, a company initially known as Watkins Canada Express. FedEx merged different businesses to form FedEx Freight Inc, including American Freightways and Viking Freight, among others.
FedEx Logistics
FedEx Logistics offers speciality transportation, supply chain customs brokerage, trade management technology and cross-border electronic commerce. The division includes FedEx Customs Brokerage, FedEx Air and Ocean Cargo Networks, FedEx Supply Chain and FedEx Forward Depots.
Other FedEx Corporation Business Units
Apart from the four discussed business units, FedEx Corporation also operates FedEx Dataworks and FedEx Office. FedEx Dataworks focuses on harnessing the rich FedEx data ecosystem power to transform both the physical and digital customer experience.
On the other hand, FedEx Office is the corporation's retail arm, offering photocopy and print services, FedEx shipping retail sales services, and business services, including marketing and signage. The FedEx Office divisions include FedEx SameDay City and FedEx Print and Ship Centres.
If you haven't purchased FedEx Corporation shares, you must research before investing your hard-earned money. Even if you are an experienced investor, you also need to research, especially if you are buying FedEx Corporation stock for the first time. That being said, here is a list of factors to consider before getting started.
Research FedEx Corporation
It's crucial to examine the FedEx Corporation fundamentals. What is FedEx Corporation? How did the firm get started? How does it perform in the stock market? Is the net income and profit growth picking up? You should find solutions to these questions first before investing in FedEx stock. The more information you have about FedEx Corporation, the excellently positioned you will be to make rewarding investment decisions.
Understand the Financial Markets Basics
Before you invest in FedEx stocks, learn how the markets work. This makes sure that you have well-defined investment goals and that you have a good idea of how you can achieve all of them. Some of the financial markets basics to keep into consideration are stock market prices, the best investment strategies and different position management tools, to name a few.
Find the Right Trading Platform
In the stock world, there're many brokers that you can open an investment account with. While each individual investment platform comes with its own pros and cons, you will be sure to find the right broker. To be on the right track, check if the platform offers friendly fees and can be accessed on any device.
Decide Between CFD Trading and Share Dealing
There are various types of investment strategies to pick from. You should choose an investment strategy that blends smoothly with all of your needs and requirements. Carry out both fundamental and technical analysis, which involves CFD trading. On the other side, fundamental analysis involves share dealing.
Share Dealing
Share dealing is the act of buying and storing FedEx Corporation shares over a long period. When you decide to use this type of investment strategy, you are simply looking to benefit from dividend payments or a rise in FedEx stock price. It is advisable to conduct a comprehensive fundamental analysis of the FedEx Corp Company before you can invest your money.
As an investor, you want to invest your capital in stocks that you believe will help you earn a profit over a given period, even if there's market instability along the way, instead of getting abstracted by some shorter-term troughs and peaks.
Benefits of Share Dealing
You do not need to be very sensitive to short-term stock market movements
You can earn significant profits over time and achieve most of your investment goals
Some FedEx Corporation shares will provide you with income via regular dividend payments
Drawbacks of Share Dealing
You need to be patient to earn any profits since this type of investment strategy takes a long time to provide results
Your entire savings are tied up in FedEx stocks, meaning you cannot use them for other investments
CFD Trading
Trading CFDs offers a perfect way to earn money in a short period since you don't hold FedEx Corporation shares in your investment portfolio. Contracts for difference enable you to trade against the stock market value without owning it. Trading CFDs is ideal for individuals who want to buy and sell FedEx shares fast to earn profits from short-term share price fluctuations.
Keep in mind that trading FedEx stocks via trading CFDs allows you to hold massive positions compared to the amount you invested. While using trading CFDs magnifies any potential profits, it exaggerates potential losses that may exceed the amount you invested.
Trading CFDs provides you with the opportunity to benefit from both FedEx Corp share price increases and falls. This provides you with greater chances to move with financial markets.
Benefits of Trading CFDs
You can earn profits faster if you manage to read the stock market right
With CFD trading, your capital isn't tied up, and that means you can benefit from different investment opportunities
Some stock exchange platforms will provide you with the opportunity to trade with leverage
Drawbacks of Trading CFDs
Trading with leverage risks your capital and can easily result in massive losses
Trading CFDs does not generate any growth over a long period
Set Your Budget
Always set a budget size before investing. Doing so is very important since it allows you to risk what you are ready to lose. Stock trading involves high risk, meaning you can lose all or part of your investment if you aren't careful.
Keep in mind that each investment you make doesn't guarantee a profit. So it is necessary to set an investment budget that allows for excellent potential growth and also protects you from suffering massive losses.
Trading the current financial markets with FedEx shares can prove to be highly demanding for both new and experienced investors. The main reason is that there are many brokers out there that claim to offer FedEx shares. An important aspect to keep into consideration when you're looking for where to buy FedEx stocks is the trading website that a broker can provide.
Be sure to pick a FedEx shares broker that is not only an industry leader but also a well-known and tested platform. In order to gain access to the share markets that will allow you to trade FedEx shares, you will need to pick a trading website that you can trust with your funds and sensitive information. You can buy FedEx stocks with the deposited money either through trading stock CFDs or traditional share dealing.
There are several rules to follow when looking for the right FedEx shares broker. These rules include:
Is Your FedEx Shares Broker Already Established and Trusted?
When looking for a FedEx shares brokerage platform, be 100% sure to choose a broker with an excellent reputation in the stock market. Many brokers that boast excellent reputations are those that have been operating for more than five years.
Aside from operating for over five years, the broker must be licensed and regulated by some of the leading regulatory bodies in the world. Financial Conduct Authority, Australian Securities and Investments Commission and Cyprus Securities and Exchange Commission are among the leading regulatory organisations.
Is Your FedEx Shares Broker Among the Best Globally?
Pick a brokerage website that is a leader in the stock market. On top of that, it should utilise the latest technologies in the industry in terms of offering stock trading services. Your platform of choice should have hundreds of financial instruments and should be able to segregate customer funds.
A good stock trading website should also run effortlessly on both mobile and desktop devices that operate on different operating systems. Such a platform allows you to access different stock markets anywhere and anytime. It should also support as many third-party stock trading sites as possible to provide room for access to a wide array of markets across the universe.
Does Your FedEx Shares Broker Offer Friendly Fees and Commissions?
Make sure the brokerage platform you select is transparent with all types of fees that it requests you to pay. The platform should provide competitive offers for a massive array of products, including spread betting, contracts for difference, forex, share dealing and cryptocurrencies, among others.
Does Your FedEx Shares Broker Offer Round-the-Clock Customer Support?
Round-the-clock customer support is very important. It allows you to find solutions to any questions or concerns that you may have when it comes to buying and selling FedEx Corporation stock. The customer support team should be professional in terms of helping customers through different channels.
All top and common support channels should be available, including phone, email and live chart. On top of that, it should support various languages such as English, Italian, German, Chinese and Polish, to mention a few.
Does Your FedEx Shares Broker Offer Comprehensive Investor Resources?
The best platform that allows you to buy FedEx Corporation shares provides some free financial instruments and tools that help provide helpful information and manage risks. With a wealth of knowledge from any top financial instrument, tool or analyst, you are in a better position to access up-to-date insights and news, which can enable you to make the best decisions.
Does Your FedEx Shares Broker Offer Reputable Methods of Payment?
You might need to use a given method of payment, such as a bank transfer, to make a minimum deposit. Not all brokers support bank transfer, meaning you'll avoid their platforms. Bank transfer isn't the only method you can use to make a minimum deposit, as there are many others available to choose from, ranging from cards to electronic wallets.
To determine if FedEx shares are undervalued or overvalued, you need to use the earnings per share ratio (P/E ratio). The P/E ratio of FedEx Corporation is the amount of the firm's net profit divided by outstanding shares. If the P/E ratio is high, then the FedEx Corporation stock is overvalued. Conversely, if the P/E ratio is lower, then the FedEx Corporation stock is undervalued.
Always find out if the FedEx Corporation stock is undervalued or overvalued before you can buy shares. An FDX stock is considered overvalued when its price doesn't match its earnings forecast or the earnings per share ratio. For instance, if the share price of FedEx Corporation stock is 75x higher than its profits, its stocks are likely to be overvalued than one that is currently trading for 20x its earnings.
Additional factors that determine if a FedEx Corporation stock is overvalued or undervalued include:
PEG Ratio
PEG ratio is a measure that enables investors to value a company by considering its future growth potential, earnings and share price. The PEG ratio can indicate if FedEx Corporation stock is undervalued or overvalued in a comprehensive way compared to the P/E ratio.
To compute the PEG ratio of FedEx Corporation, you need to divide its earnings per share ratio by its current growth. Any PEG ratio figure greater than 1.0 shows that the FDX stock is overvalued.
The PEG ratio provides a more detailed image of FedEx Company's future profitability. Also, it could help you compare the FedEx share prices of different high-growth companies by accounting for future growth.
EBITDA
Earnings before interest, taxes, depreciation and amortisation, EBITDA is a measure of a company's overall financial performance. Experts use EBITDA to determine if FedEx stocks are overvalued or undervalued and also measure the profitability of the firm in question.
FedEx shares could be an excellent investment opportunity, especially if you are a serious investor. One main drawback in the current market price can be the coronavirus vaccine that might affect the electronic commerce boom. However, it is difficult to see FedEx stock price fall massively from its current market value.
FedEx Corporation still faces stiff competition from various companies, which include Amazon and United Parcel Service. Also, there is a concern about whether FedEx Corporation will still perform excellently in the coming years. Another concern is whether the electronic commerce industry will continue to boom.
Nevertheless, FedEx Corporation's valuation blends smoothly with the findings of technical analysis as well as fundamental analysis. Though, it seems that FedEx stocks are currently overvalued compared to those of other companies in the same sector. Some ecommerce industry analysts think that FedEx Corporation shares trade at a discount at present.
With a stop loss rate of between 20% and 25%, many industry experts believe that FedEx can be a perfect investment. Before buying FedEx shares, you should research to discover more and look for investment advice from professionals.
What is the Difference between Buying, Selling and Trading FedEx Corporation for Newbies?
As a new investor, it is necessary to know the fundamentals of how to invest in FedEx Corporation. You need to understand how to buy, sell and trade FedEx Corporation stock in order to avoid losing money rapidly. Here are more details about these three important processes.
Purchasing FedEx Corporation Stock
Purchasing a stock involves various tasks, which include finding the right broker, opening an account, making a minimum deposit and placing a market order. I have already outlined the six steps you need to buy FedEx stocks in this guide. The best time to buy FedEx stocks is when the price is low. That means you can sell them when their value increases to earn a profit.
Selling FedEx Corporation Stock
A perfect time to sell FedEx Corporation stock is when the price is higher compared to when you bought it. The procedure of selling the stock varies from one investor to another since there are two to pick from.
While some investors hold their stocks to benefit from the future growth of the company, others take advantage of price fluctuations and sell their shares to gain small profits. Others decide to sell their shares when they notice that prices have started to fall and invest their funds somewhere else.
Trading FedEx Corporation Stock
Trading shares some similarities with selling FedEx stocks. Both involve selling stocks, but trading requires you to sell your shares over shorter periods to make smaller profits frequently. If you trade shares, you make money faster and invest your profits elsewhere.
However, trading FedEx Corporation stock is also risky since you can end up losing your capital and profits faster as well. If you are a beginner, you should invest at least 180 days instead of trading on a regular basis. You can trade shares via CFD trading or buying and selling them. As you already know, CFD trading allows you to speculate on sell prices and be able to trade with leverage.
Fredric W Smith founded FedEx in 1971. Two years later, the company had begun its air operations with only 20 jet aircraft that delivered packages in 25 cities in the United States. By 1976, FedEx had reported a profit of £3.6 million, delivering around 19,000 packages daily. Between the 1970s and early 1980s, the firm grew up quickly after it had purchased one Boeing 737 and seven Boeing 227 aircraft.
In order to increase its expansion, the company went public in 1978 and in 1983, it reported revenues of £1 billion. FedEx purchased the Roadway Package System in 1998, currently referred to as FedEx Ground. Since the 1990s, FedEx Corporation stock has been trading in an upward trajectory, but it fell between 2017 and 2019 by over 50%, even with steady net income growth.
The fall in the FedEx share price was primarily attributed to a few complications in the merger of TNT and FedEx, as well as the termination of Amazon shipping contact in 2019. Similar to many companies in the electronic commerce industry, FedEx Corporation had a few difficult months in 2020, especially January and February, when the share price dropped by over 60%.
However, since then, the FedEx share price has been rising steadily. By October 2020, it attained its all-time high value of £287.4. The share price continued to increase across 2021 and 2022, and it's expected to shoot even more in 2023.
Currently, FedEx has a market capitalisation of approximately £75 billion. Its P/E ratio is about 42, which means traders are more willing to pay around £40 to claim approximately £1 in the company's earnings.
In the third quarter, it recently reported an EPS of around £4.72, representing a 66.2% increase year-over-year. The EPS of this company is expected to increase by 141.38% each coming year.
FedEx has been a go-to destination for investors across the United Kingdom and the United States. The main reason for being a destination for stakeholders is that it pays its quarterly dividends consistently. FedEx is expected to continue distributing dividends in the future.
FedEx stock's price has been on a huge uptrend since 2020 as a result of the Covid-19 pandemic changing the world of ecommerce. The company has not only attained an all-time market valuation but has also outperformed most of its main competitors, including the United States Postal Service and UPS.
Even though the stock price has fallen since its all-time high in October 2020, experts still believe that there are numerous reasons why experts recommend this stock. Here are three main reasons.
Excellent Earnings Results over the Past Few Years
Since 2020, FedEx Corporation has reported impressive earnings. It is clear that the Covid-19 pandemic has had a very positive effect on the revenue growth of the company. Looking ahead, industry analysts expect that the trend will continue, predicting an EPS of about £15 per share in 2023.
FedEx Corporation Drone Delivery
There are reports that drones will be a vital part of online delivery companies. So if you're looking to wager on drone delivery technology, FedEx Express is an ideal investment. FedEx released its first drone-delivery service in 2019.
It also launched the first scheduled electronic commerce delivery through drone delivery in the United States. FedEx is one of the top competitors in the race to design and create accurate and reliable drone delivery systems, along with other top companies like DHL, Matternet, Airbus and Amazon.
Partnership with Microsoft
Microsoft and FedEx Corporation announced a partnership that could massively enhance the services of the ecommerce company. The partnership includes the combination of the intelligent cloud technology of Microsoft and FedEx Corporation's logistics network.
This collaboration is an attempt to team up against some of the leading companies in the industry, such as Amazon. Also, the use of Microsoft's intelligent cloud technology could significantly enhance the shipping logistics and supply chains of FedEx Corporation.
FedEx Corporation FDX Financials 2022
Currently, FedEx has a 52-week low price of 150.34 and a high price of 266.79. The company has a market cap of 2,147,483,647.0 and an average trading volume of 3,366,069.0. On the NYSE, FedEx has 259,908,000.0 shares. The company's P/E ratio and EPS are 10.76 and 14.36, respectively.
FedEx CFD and Stock Market Times
The trading hours for traditional FedEx Corporation shares range between 9:30 am and 4:00 pm ET when the NYSE is open during normal trading days. With trading CFDs, you can trade 24/7.
FedEx Corporation Stock Order Types
Before you can invest in FedEx Corporation stock, you need to comprehend the different types of orders available and when each is ideal. FedEx Corporation stock market order, Fed Ex Corporation stock limit order and FedEx Corporation stock stop order are the three main types available to choose from. The market order is the most popular type among investors as it involves buying shares at a target price and selling them at the best available share price.
How to Buy FedEx Stock FAQs
Is FedEx a Buy or Sell?
Many analysts and experts provide an excellent rating for FedEx shares. Before you can buy FedEx Corporation stock and sell it, you should research or look for investment advice first.
Is FedEx a Good Company to Invest in?
Out of five, FedEx is ranked third, which means it can be a good company to invest in. But also, you should do your own research to make the best decision.
Please note
The value of your investments (and any income from them) can go down as well as up and you may not get back the full amount you invested. Past performance is not a reliable indicator of future performance. Investments should be considered over the longer term and should fit in with your overall attitude to risk and financial circumstances.
See which share tip is making the headlines

Have you considered transferring your pension?

Find the best trading platforms
*Capital at risk