In my latest guide, I will explain how to buy Disney shares UK from the leading FCA-regulated trading platforms, most of which give you access to both the London Stock Exchange and the New York Stock Exchange. In this guide, I will also provide you with important information needed to invest in Disney shares.
Also consider: Best stocks and shares to buy now
Please note that this is just a suggestive Disney shares guide and doesn't amount to or constitute investment advice. Acquiring, investing, and trading Disney shares comes with a lot of risks to your funds, and nothing is assured.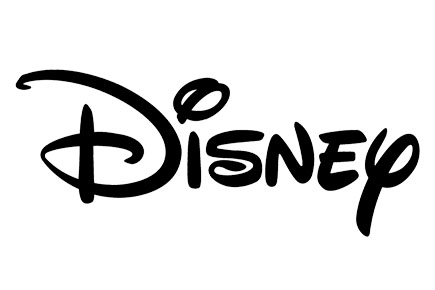 Choose a trading platform. If you're unsure which one to choose, see my guide to the best trading platforms UK.
Open an account. You will need your national insurance number, personal ID and bank details.
Enter payment details. Fund your new trading account via a debit card or bank transfer.
Search for the stock code on your trading platform. Search for "DIS".
Research Disney shares information. Your trading platform can show you the latest information for Disney.
Now buy your Disney shares. Go ahead if you're happy to buy Disney shares.
Disney (DIS) Live share price
Best platforms to buy shares
76% of retail investor accounts lose money when trading CFDs with this provider. You should consider whether you can afford to take the high risk of losing your money.
If you are looking to buy Disney stock in the UK, you'll need to go through the following six steps. In order to complete the purchase process successfully, you need a smartphone or computer with a steady internet connection, a driving license or passport, and an active bank account.
Step 1: Choose a Trading Platform
Disney shares trade on London Stock Exchange and New York Stock Exchange. Therefore, the best way to buy Disney stock is to open a brokerage account with a UK broker that offers trading on these exchanges. Luckily, you have many options to choose from since almost all leading UK brokerage platforms offer trading on blue-chip shares in the USA.
With that in mind, it is vital to pick a UK broker carefully. The choice you make will determine many things, ranging from the company's share price to the type of research and trading tools you will have. When choosing a trading platform, you should consider various things, including:
Commission-Free Trading
Many UK brokers offer commission-free trading. Buying and selling Disney shares without commissions allows you to save some cash, allowing you to trade frequently.
A Friendly Way to Trade
The process of investing in Disney shares doesn't need to be a challenging one. Pick a shares trading platform that features a friendly user interface. The platform should operate smoothly on mobile, tablet, and desktop devices.
Fraction Share Investing
Investing in fractional shares involves buying a fraction of the Disney stock rather than the whole shares. This provides you with the opportunity to invest in more expensive Walt Disney shares that would be out of reach for an average investor. Additionally, fraction share investing allows you to make a lump sum purchase.
Depth of Analysis and Research
The platform you select should have the best research and analysis tools. The tools should allow you to have excellent visibility across Disney's share price history, analyst reports, and price projections, to mention just a few of them.
Step 2: Open a Trading Account
You cannot invest in Disney shares if you don't have a trading account. You must open a brokerage account with a top trading website in the UK to access the best tools and services. It is worth checking and reviewing any costs involved, whether you are a beginner or an experienced share trader.
Only some trading and financial websites charge share trading fees, and some may also require their users to pay a yearly platform fee for holding Disney shares. There're different types of trading and financial websites available, ranging from app-based to online DIY platforms.
Opening an account with any of these platforms is easy as you only need to provide a few personal details, which include your email address, first and last name, username, and password. After entering these details in their respective fields on the sign-up form, you will have to accept the terms and conditions of your platform of choice.
Step 3: Confirm Your Bank Account Details and Deposit Funds
All top UK brokers require new customers to verify their details before making their first deposits. They verify user details to comply with the financial rules of the UK government. You must provide a copy of your latest bank account statement or utility bill to show your address and a copy of your driver's license or passport.
Some sites require you to complete the verification process before making your first deposit, while others provide you with the opportunity to skip this step. However, you will not withdraw your cash from your stock broker account until you verify your details.
Once your stock broker account is set up, deposit money into it to start trading. UK brokerage websites support different payment services, which include Wire Transfer, Bank Transfer, Skrill, Neteller, PayPal, Debit Card, and Credit Card. Note that each trading site has a minimum deposit and a foreign exchange fee applies if you use a currency that your platform doesn't support.
If you make a deposit through any of the mentioned electronic wallets and card options, your funds will be available in your stock broker account instantly, allowing you to start trading Disney shares immediately.
Step 4: Search for the Disney Ticker Symbol on Your Trading Platform
With enough funds in your account, you are ready to trade Disney shares. On your platform, enter the ticker symbol for Disney, which is DIS, in the search field available at the top of the website. Pick the company in the drop-down menu when the results show up.
Once you access the company's page, press the 'Trade' button to display a new order form. Fill out the order form to inform your platform how you would like to purchase Disney shares. A good platform will allow you to purchase fractional shares and allow you to take profit level or stop loss level if you want to manage any risks involved.
The platform allows you to choose your leverage, up to 5:1 for Disney's share trades. As a beginner, you should use caution when it comes to leverage since share trading on margin not only carries additional trading fees but also increases your risk.
Step 5: Find Information about Walt Disney Shares
Disney is already a popular company in the world, but does this mean that it presents an excellent investment? Prior to buying Disney shares, it is necessary to carry out some thorough research to know the company's stock price history and outlook. To save time, I will discuss everything you need to know about the share price of Disney and its dividend payments, as well as future projections.
Disney's Share Price History
Walt Disney Studios first went public on the New York Stock Exchange, NYSE, in 1957, trading at £13.88. The share price increased rapidly across the 1990s, and this was due to Disney's box office success.
It was until 2009, when the acquisition spree of Iger started in earnest, that the Disney UK shares exploded in value. Between 2009 and 2015, the share price of Disney stock jumped to £116 from £17 per share. The Disney stock hit its all-time high in early 2020, reaching a price of £153.4 per share.
Similar to many other companies, Disney was negatively affected by the COVID-19 pandemic. During the pandemic, Disney had no choice but to close its theme parks, cruise lines, and resorts for some months. Also, some of its summer blockbuster distributions were suspended. In April 2020, Disney's stock price dropped to £86, but since then, it has rebounded to over £128 a share.
Disney Dividend Payments Information
Does Disney pay Dividends? Yes, it does. In fact, Disney has been favoured by advanced traders as a leading dividend stock. It has paid out dividends consistently for over ten years under the leadership of Iger. The best part is that the dividend payouts were not affected as the company suffered income hits from the Covid-19 pandemic.
However, the dividend yield of Disney isn't great. In most cases, the firm targets a dividend payout of between 1.2 and 1.6% of the share price. Despite that, investors who invest in Disney don't complain since the payouts always keep up with share price appreciation.
Step 6: Buy Shares in Disney
Once you are ready to trade Disney shares, log into your account. Enter the ticker symbol DIS into the search box and specify the number of shares you want to purchase or the amount of cash you want to invest. After that, place your order and view your account history to be sure that all of your shares are available.
Always monitor the performance of your financial assets. Whether you hold Disney shares or stocks from other companies, you should check the performance regularly. Monitoring your current portfolio provides you with the opportunity to make important adjustments, whether selling part of the holding or purchasing additional stock. You can also seek investment advice from professionals if you are unable to make decisions on your own.
A Short History of Disney Company
Commonly known as Disney, the Walt Disney Company is an American multinational entertainment and mass media conglomerate headquartered in Burbank, California. The company was initially established on 16th October 1923, by brothers Roy O and Walt Disney. It was founded as the Disney Brothers Studio and operated under the titles Walt Disney Production and Walt Disney Studio before being renamed The Walt Disney Company.
In the early years, the firm established itself as an industry leader with the design and creation of Mickey Mouse, the company's mascot. After becoming successful in the early 1950s, Disney started diversifying into theme parks, television, and live-action films.
Following the death of Walt in 1966, the net profit of this firm started to decline, in different divisions, especially in the animation sector. Once Disney shareholders elected Michael Eisner as the leader of the firm in 1984, an overwhelming amount of success was noticed during the Disney Renaissance.
Under Bob Iger, the company's new CEO, Disney started to acquire other firms in 2005. After the retirement of Bob Iger, Bob Chapek became the CEO in 2020. Since the early 1980s, the company has acquired and created corporate divisions to market mature content.
Disney is popular for its Walt Disney Studios, which include Walt Disney Animation Studios, Walt Disney Pictures, Pixar Marvel Studios, Searchlight Pictures, 20th Century Animation, and 20th Century Studios. Other main business units of the company include divisions in theme parks, streaming media, broadcasting, television subscription services, publishing, consumer products, and international operations.
Once you have created an account with your favourite broker platform, you don't just buy Disney shares immediately. You need to consider a few things before you can buy Disney shares. These things are:
What You Need to Buy
You have the option to pick what you want to buy. And that means you need to consider all of the order types available in the stock market. The type of order you pick allows you to define the amount you're ready and willing to pay as well as when you would like to trade. The different types of order markets that you can consider are:
Market Order
The market order guarantees that your order will be processed immediately. However, it doesn't guarantee the exact share price. For instance, if the current share price of Disney stock is £180 and drops to £179 after placing your order, the price at which you purchase shares will be low. Keep in mind that the inverse applies when the share price goes up.
Stop Loss
Stop loss offers a perfect way to avoid losing money rapidly. This type of order allows you to set a share price to make sure you won't lose any amount of cash if the value drops slightly. For instance, you can set a share price at £170 per unit. If the share price falls below this figure, your order will be processed automatically, and it'll be fulfilled at the subsequent market rate.
Stop Limit
A stop limit order enables you to sell your Disney shares at a fixed price automatically. But if the market is moving rapidly against you, your order may only be processed if the market price stays within your limit.
Competition
You need to consider the largest competitors of the company in all divisions before you can buy Disney shares. Disney's main competitors include ViacomCBS, Comcast, 21st Century Fox, Time Warner, Sony, and Charter Communications.
The Disney subscription services compete with the same streaming services from Google, Netflix, Apple, and Amazon. Disney's largest competitors in the parks and experiences division are Six Flags Entertainment, Universal Studios Theme Parks, and Cedar Fair.
Lump Sum or Monthly Basis?
Investors buy shares either on a monthly basis or as a lump sum purchase. Monthly investing, also known as pound cost averaging, involves making contributions regularly. It helps to level out the lows and highs of the current share market.
This offers some level of protection if the price of shares drops after purchasing shares since it allows you to invest at the average price over the entire period. On the other hand, drip-feeding your share-based investments can sacrifice capital growth if the stock price is increasing, and also, you may pay more when it comes to share dealing fees.
All recommended stock brokers in the United Kingdom offer many trading opportunities to provide you with the best experience. But you need to pick a stock broker complementing all of your trading needs.
If you aren't sure where to buy Disney shares, you can look for investment advice from experts. Industry experts will help you understand all the different trading ways available, including:
Trading CFDs
CFDs offer the best way to speculate on share markets. Trading CFDs allows you to speculate on the stock market without owning underlying assets. CFD trading is an important component of a shareholder's diversified portfolio.
It allows investors to trade stock price movements and speculate whether they will increase or drop. Your final choice will determine if you'll make a profit or lose your capital.
Spread Bets
Spread betting is a derivative approach that shareholders use to speculate on different financial markets, which include indices, commodities, and shares. Similar to trading CFDs, spread betting allows you to speculate on financial markets without acquiring any underlying asset. With spread betting, you only pay half the cost of stock to test the waters prior to making a full investment.
How to Find the Right Broker Platform
Trading Disney stock isn't easy. But with the right broker, your chances of succeeding are higher. Unfortunately, many investors don't know the main elements to look out for in a broker. As a result, many investors end up picking trading platforms that contribute to losses.
The good news is that there're various things to keep into consideration when picking a top broker in the UK. Always consider these factors when you're selecting a broker: customer service, affordability, user recommendations, past performance, assets availability, trading platform, and regulations and licenses.
To trade shares legally in the United Kingdom, you need to find broker platforms regulated by the Financial Conduct Authority. Such platforms are not only safe but also secure as they follow strict rules from the organisation, thus providing investors with top-notch trading services and conditions.
While various things set up the ground for a successful and brighter future, many individuals still argue that at the current market prices, Disney stocks are undervalued. Profits and revenues might be on the lower side currently.
However, this is the case with almost all large-scale firms globally due to the Covid-19 pandemic. Disney's direct-to-consumer and international section that focuses on global media services and streaming are set for significant growth in the coming few years.
Always find out the relative price-earnings ratios of a company to know if its shares are under- or over-valued. A high relative price-earnings ratio indicates that the shares are overvalued. Another important thing to keep into consideration is the PEG ratio. The PEG ratio offers more insight into the future profitability of Disney.
It is worth comparing Disney's valuation, PEG ratio, and P/E ratio to those of other companies within the entertainment and streaming industry to know if the shares are over- or under-valued.
Similar to other stock markets in the world, Disney experienced a massive sell-off in 2020 as a result of the pandemic. Since then, the shares of this firm have increased by over 20%, according to the NYSE and LSE. Some of the main things that make people buy shares now include:
The parks were reopened after the Covid-19 pandemic
Streaming services continue to grow
Sports leagues have already returned
Is it the right time to buy Disney shares? Despite the short-term turmoil in Disney's share price, there are many reasons to remain optimistic about the future of the company. Some of the things that make Disney a good investment are:
Disney is diversified
Disney is here to stay and will only continue to grow
Emerging high demand for entertainment products and services
When it comes to selling Disney's shares, you must log in to your online broker account and type in Disney or DIS and pick the number of shares you're ready to sell. If you have earned a profit, you'll need to pay capital gains profit on the sale of your Disney stocks. However, this isn't the case for investors who hold individual savings accounts.
Can I Buy Stock Directly from Disney?
You can buy shares directly from Disney through its investment plans platform. When on the platform, download the form by pressing the Forms button and then fill it.
Are Disney Shares Worth Buying?
In terms of shares, Disney traded at the lowest price, but that was mainly due to the Covid-19 pandemic. But since then, the Disney share price has been increasing steadily.
Please note
The value of your investments (and any income from them) can go down as well as up and you may not get back the full amount you invested. Past performance is not a reliable indicator of future performance. Investments should be considered over the longer term and should fit in with your overall attitude to risk and financial circumstances.
See which share tip is making the headlines

Have you considered transferring your pension?

Find the best trading platforms
*Capital at risk