In this guide, I will show you how to buy Diageo shares in the UK. Buying Diageo stocks and shares is quick and straightforward, and I will help you understand how to get exposure to this global leader in the beverage industry.
Also consider: Best stocks and shares to buy now
This is just a suggestive Diageo shares guide and doesn't amount to or constitute investment advice. Remember buying, investing, and trading Diageo stocks and shares risks your capital, and nothing is assured.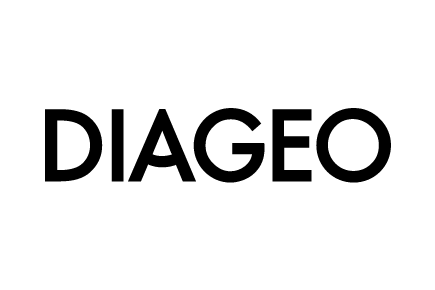 Choose a trading platform. If you're unsure which one to choose, see my guide to the best trading platforms UK.
Open an account. You will need your national insurance number, personal ID and bank details.
Enter payment details. Fund your new trading account via a debit card or bank transfer.
Search for the stock code on your trading platform. Search for "DGE".
Research Diageo shares information. Your trading platform can show you the latest information for Diageo.
Now buy your Diageo shares. Go ahead if you're happy to buy Diageo shares.
Diageo (DGE) Live share price
Best platforms to buy shares
76% of retail investor accounts lose money when trading CFDs with this provider. You should consider whether you can afford to take the high risk of losing your money.
Are you looking to invest in Diageo shares and don't know where to start? Don't worry since you just need to go through the following six steps. Make sure you have a smartphone, laptop, or desktop with a steady and secure internet connection. You should also have a valid driving license or a passport and a reputable payment option.
Step 1: Choose a Trading Platform
The first and most important step is to pick the right online broker. When you search online, you'll find a massive range of share trading platforms offering different options. While choosing the best online broker isn't a straightforward process, you can make it easier by seeking independent advice from experienced investors in the Alcohol beverages industry.
You can also choose one of the share trading sites that experts recommend. If you want to do your own research and find a top-rated trading platform that offers UK shares and stocks, you should consider the following key features:
Access to the Top Exchanges
You need to find a platform that will allow you to access the London Stock Exchange, LSE, as well as the New York Stock Exchange, NYSE. Diageo Plc has a primary listing on the London Stock Exchange, LSE and a secondary listing on the New York Stock Exchange, NYSE.
Many share trading platforms are limited to markets in the United Kingdom, so check all the markets your broker of choice has access to before you can start the account creation process.
Commission-Free Trading
Many trading platforms offer commission-free trading on all UK shares and stocks. When you choose any of these platforms, it means that you will not pay any commission when buying Diageo shares. Pick a commission-free platform so that you can save some cash in the long term.
Simple and Easy to Use Trading Platform
You need to have a smooth purchase process when it comes to investing in Diageo stock. The entire process does not need to be complicated. Choose a platform that will allow you to create a trading account easily, anywhere, anytime. That means it should operate effortlessly on both small and large screens of different devices.
Research and Reporting
Find a platform that offers detailed research and reporting on various items, including the company's performance, share price movements and forecasts, dividend yield, share price history, and recommendations, among others.
Step 2: Open a Trading Account
Before you can start to invest in Diageo shares, you'll first need to create an account with your broker. First, you can visit the share portal or main website of the broker you have selected and press the Join Now or Sign Up button to start the registration process.
Any brokerage platform you choose will request you to provide personal information that includes nationality, full name, contact details, home address, date of birth, and national insurance number. You'll also need to choose a username and password.
Step 3: Confirm Your Payment Details and Deposit Funds
Once you have opened your account by providing the details mentioned above, you'll need to verify your identity by uploading a valid driver's license or passport and a utility bill or bank account statement issued in the last 90 days.
After that, you'll need to deposit funds into your account using Bank Transfer, Electronic Wallets, or Debit/Credit cards. As is the case with many trading platforms, you will need to make a minimum deposit, and the best part is that you'll not pay stamp duty, which is offset by the savings you will make.
Step 4: Search for Diageo Stock Code on Your Share Trading Platform
After depositing funds into your account, you can now buy Diageo shares online. You will need to enter the ticker DGE into the search field and pick the first option when the result loads up. You can always use the ticker DGE when you want to buy or sell Diageo shares online, find out the latest Diageo share price, or anything that you want to know about the company.
Step 5: Research Diageo Shares Online
Even if you have not heard of Diageo Company before, you have already come across one or two of its popular brands. This's because the company is a global leader in beverage alcohol. Despite that, it is advisable to research the company, ranging from its share price history to past performance.
After all, you'll be putting your own capital at risk when you buy Diageo's shares. As a result, you need to make sure that the firm represents the best long-term investment addition to your current stock portfolio and that the levels of volatility blend smoothly with your own risk preference.
Step 6: Buy Diageo Shares
After researching Diageo shares online and you're satisfied that the company's shares are worth your capital, log into your account and access the purchase page. While there, enter the amount of Diageo shares you want to buy. Confirm your investment by pressing the Open Trade button.
What is Diageo Plc?
A worldwide in beverage alcohol, the company has a massive array of products across spirits and beer. Diageo has production facilities across over 150 sites in more than 30 countries. Most of the firm's brands have worldwide recognition, including Johnnie Walker, Don Julio, Captain Morgan Rum, Baileys, Smirnoff, Tanqueray, Gordon's J&B, and Bell's, to name just a few of them.
The subsidiaries of the company include United Spirits, Casamigos, and Guinness Brewery, among others. Diageo is an FTSE 100 Index constituent and was listed on the London Stock Exchange, LSE, on 17th December 1997.
A Short History of Diageo Company
Diageo was established in 1997, but most of its brands date back as far as the 17th century. The company was formed from the merger of Grand Metropolitan and Guinness Brewery. Its establishment was driven by John McGrath and George Bull of Grand Metropolitan, along with Philip Yea and Anthony Greener at Guinness.
The first executive chairman of the company was Anthony Greener. In 1997, Bacardi acquired Bombay Sapphire from the firm, and it owned Pillsbury until 2000 when General Mills purchased it. The company also sold Burger King, a food restaurant chain, to a US firm known as Texas Pacific in 2002.
Since then, the company has acquired different businesses and signed joint ventures with multiple firms that manufacture and distribute alcoholic beverages. Diageo has acquired and signed ventures with some companies, including Seagram, Mey ICKI, United Spirits, Chengdu Shuijingfang Group, United National Breweries, and Stauning.
In terms of awards and rankings, Diageo was ranked in the 11th position out of more than 4,200 companies globally for inclusiveness and diversity in the Thomson Reuters Diversity in 2016. The firm is headquartered in Great Marlborough Street, London.
Before investing in Diageo shares, you need to consider a few things, which include different types of orders, fees, and competitors, among other aspects. Here are more details about these aspects:
Types of Orders
Trading websites use different types of orders to customise what you purchase and the amount of capital you pay. The most common order types are:
Market Order
A market order allows you to buy or sell Diageo shares instantly. While the value cannot be guaranteed, your market order will be processed immediately.
Limit Order
With a limit order, your order will be processed at a specific price or below. For instance, if you want to buy Diageo ordinary shares but won't go over £50, trigger a limit order for this amount.
Stop Loss
As a shareholder, you decide the Diageo share dealing price at which it's worth selling your stocks. Let's take £48 as your share dealing price at which to sell shares. Your investment website will only execute your stop loss order if the price drops to that level, and your stocks will be sold at the succeeding market price.
Stop Limit
You can use a stop limit to sell your Diageo shares at a given price or even higher. For example, let's say you want to buy Diageo shares at £45 a share; your stop limit order will only be published when the stocks reach this price.
Other Fees
Aside from stamp duty, you need to know that additional fees can also apply. The types of fees you'll come across vary from one platform to another. Withdrawal, inactivity and commission fees are the most popular. Always consider a site that offers 0% commission fees and doesn't have other unfriendly charges.
Competitors
It is also advisable to find out more information about Diageo's main competitors. In this case, you should check out companies like Heineken, Constellation Brands, Brown-Forman, Carlsberg, Molson Coors, Bacardi and Pernod Ricard. The information you obtain after researching will help you make the most informed decisions when it comes to investing in the beverage alcohol industry.
Where and How to Buy Diageo Stocks
There're two main ways to buy ordinary shares from Diageo. They include share dealing and derivatives trading. Derivatives trading includes spread bets and CFDs. These derivatives allow you to speculate on downward or upward share price movements without having to take ownership of physical assets.
If you are planning to own underlying stocks, you need to invest through share dealing. Investing via share dealing enables you to receive dividend payments if Diageo offers them.
How to Buy Diageo Shares
To buy Diageo shares, you need to log into your brokerage account and decide whether you want to trade CFDs or spread bets. Search for Diageo and pick your position size. After that, confirm your trade and then monitor your position.
With a lot of information available on the World Wide Web, it is easy to find a UK stock broker to buy Diageo shares. Most online brokerage websites that experts recommend are found within British jurisdictions and provide the best platforms to purchase shares from Diageo. When you buy Diageo shares on any of these platforms, the purchase process will only take between one and two minutes, especially if you use cards or electronic wallets.
Aside from the transaction cost and the minimum deposit, make sure that the platform you choose holds a license from the Financial Conduct Authority. Other key features to look out for include the security of your funds and information, as well as the methods of payment available.
There're various key metrics that you can use to measure the value of a stock in the current market. These key metrics range from the P/E ratio and EPS to ROE and Dividend Yield.
Price-to-Equity Ratio: The P/E ratio outlines the amount of capital you need to spend on shares to make a profit of £1. To know the P/E ratio of Diageo, divide its current market price per share by its Earnings per Share.
Earnings per Share: The EPS helps you to determine the price attached to each stock and whether or not the business is profitable. To obtain the EPS of Diageo, divide its profit by the number of the outstanding shares.
Dividend Yield: Dividend yield allows you to compare the yearly dividend payments to the share price. To compute dividend yield, divide the amount of dividend by the current stock price and then multiply the result by 100.
Return on Equity: Measure the amount of income Diageo makes on all assets compared to all shareholder investments.
Does Diageo pay dividends? Since 1998, Diageo has been providing dividend payments to shareholders on different brands with the highest returns on investment. As many competitors in the FTSE 500 category were busy slashing or suspending their dividend payouts, Diageo shareholders were enjoying the fruits of their investments. In a financial year, Diageo pays dividends twice. The final dividends are issued between April and October.
Diageo stocks have outperformed in their current category, FTSE 100, by some notable distance across the past five years. On top of that, Diageo is not only a stable but also a strong player in terms of dividends.
So what isn't to love? Advanced shareholders are more concerned about the market share price in the future. To be on the safe side, you need to buy shares at a discount and from strong brands only. You should also consider the whole year as well as future results of the business in terms of revenues.
Trading shares must be based on a rock-hard foundation of fundamental and technical analysis. It is vital to study the financials of Diageo and other factors that impact the business before you can use your capital to trade derivatives or buy shares.
Also, it is important to scrutinise the health of the current economy and its subdivisions, study the competition available, review news reports and collect all other necessary information before making an investment or trading decision.
Fundamental Analysis
Fundamental analysis is based on the firm's fundamentals, which include its loss, profit and net revenue statements.
Technical Analysis
Technical analysis involves things such as historical price action, chart patterns and popular technical indicators such as stochastic oscillator, moving averages and RSI. The RSI helps to analyse asset momentum to measure whether they're in oversold or overbought territory.
On the other hand, moving averages help to identify the current trend's direction, while stochastic oscillator allows you to determine the beginning of one trend and the end of another.
What is the Business Model of Diageo?
The Business model of Diageo can be divided into two major segments, including premiumisation and responsibility and sustainability. The responsibility and sustainability segment focuses on reducing the harmful use of alcohol and protecting natural resources while, at the same time, boosting diversity in the workplace. The premiumisation segment targets to reach more clients, increasing the distribution and penetration of spirits across the universe.
Where are Diageo Shares Listed?
Diageo shares are listed on different exchanges. They are primarily listed on the London Stock Exchange, and they have secondary listings on the NYSE and Euronext.
Can I Buy Shares in Guinness?
Currently, investing in Guinness is impossible because the stock isn't available in the market. There is an option to buy shares in Diageo, which is part of the Guinness brand. If you want to invest in Guinness shares, just buy Diageo stock.
Please note
The value of your investments (and any income from them) can go down as well as up and you may not get back the full amount you invested. Past performance is not a reliable indicator of future performance. Investments should be considered over the longer term and should fit in with your overall attitude to risk and financial circumstances.
See which share tip is making the headlines

Have you considered transferring your pension?

Find the best trading platforms
*Capital at risk