In this comprehensive guide, I will show you how to buy British Airways shares in six simple steps. The process of buying British Airways stocks and shares takes just a few minutes of your time, meaning it is quick and easy. Also, I will show you all the necessary information you will need, including where to buy British Airways shares.
Also consider: Best stocks and shares to buy now
This is just a suggestive British Airways shares guide and doesn't amount to or constitute any investment advice. Remember, investing, buying and trading British Airways travel stocks comes with a high risk of losing your capital.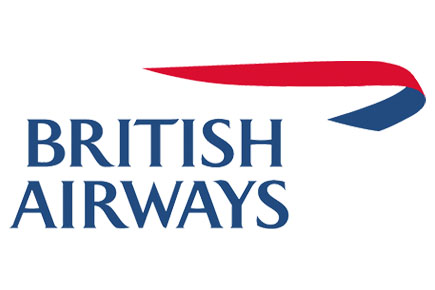 Choose a trading platform. If you're unsure which one to choose, see my guide to the best trading platforms UK.
Open an account. You will need your national insurance number, personal ID and bank details.
Enter payment details. Fund your new trading account via a debit card or bank transfer.
Search for the stock code on your trading platform. Search for "IAG".
Research British Airways shares information. Your trading platform can show you the latest information for British Airways.
Now buy your British Airways shares. Go ahead if you're happy to buy British Airways shares.
British Airways (IAG) Live share price
Best platforms to buy shares
76% of retail investor accounts lose money when trading CFDs with this provider. You should consider whether you can afford to take the high risk of losing your money.
The entire process of buying International Airlines Group shares is a hustle-free one. To buy British Airways shares, you will need a few things, which include a mobile or desktop device, a steady internet connection, a driving license or passport and a means of payment supported by your trading platform. Below, you'll find more details about the six steps.
Step 1: Find and Choose the Right Trading Platform
The easiest way to buy British Airways shares in the UK is to use a regulated and licensed IAG stock broker. Since British Airways is one of the largest public companies in the UK, a massive range of online brokers offers trading on stocks of its parent company, International Airlines Group.
The entire process can prove to be challenging when it comes to finding and picking the right IAG stock broker. You need to keep in mind things such as stamp duty and other fees, regulations, and access to top stock exchanges like London Stock Exchange and Madrid Stock Exchange, to mention just a few.
The good news is that you do not need to leave this page in order to get the right trading site since you can access the list right here. All recommended online brokers are listed on the London Stock Exchange, and most of them are commission-free.
Aside from picking a recommended broker, you also need to research to find one that is a perfect match for you. Keep in mind that not all brokerage companies are the same. While some charge low fees, others choose to be commission-free. It's advisable to seek independent advice from stock market experts, especially when you're unable to make the final decision alone.
Step 2: Open an Account
Now that you have selected a broker that will allow you to invest in British Airways and its parent company IAG, the next important step is to open an account. To open an account, visit the official website of your broker and press the 'Join Now or Sign Up' button.
You'll be required to provide a password and username as well as contact and bank details. Some brokers will ask you to verify your account, which is required by regulators in the UK.
Step 3: Enter Bank Details and Fund Your Account
As already mentioned in the second step, you'll need to verify your account details in order to start trading shares. You need to upload a few documents to verify your account, which include a recent financial statement or utility bill and a passport or driver's license.
After the verification process, you can fund your account using any of the financial services that your broker supports. Most brokers support different financial services, including credit card, debit card, UK Bank Transfer, Neteller, PayPal and Skrill, among others.
You must deposit the minimum amount of money that your brokerage website of choice requests in its terms and conditions. Before you can open an account and fund it, you should check the website of your broker to ensure your favourite method of payment is available.
Step 4: Search for British Airways Stock Code on Your Trading Website
You can now buy British Airways shares using the funds in your account. Log in to your share dealing account and access the trading dashboard to buy shares.
While on the trading dashboard, Press British Airways to learn more about the company's stocks in terms of the share price and past performance in the market. Most websites that offer shares have dedicated search features that allow you to find the results you are looking for within seconds.
And you don't need to enter the whole name of the company to find accurate results. You can use the International Airlines Group stock code, IAG, to find British Airways.
Be sure to use the International Consolidated Airlines Group ticker to search and find British Airways anytime you want to invest in IAG shares or check the stock price and position size, among other important things.
Step 5: Research IAG Shares
Experienced investors always research the shares and stocks of a company before they decide to invest in it. You'll also need to do that in order to enhance your chances of increasing the value of your investments.
When doing research, you need to look for a few things, including dividend information, stock history, company reputation and trading strategies.
IAG Share Price History
The IAG stock hasn't always been on an upward trajectory. So, before you invest your money in Consolidated Airlines Group S.A shares, it's crucial to research IAG stock price. Remember, since the company trades as part of the International Consolidated Airlines Group, the value and success of shares depend on different airlines.
The British Airways stock started to skyrocket in 2008, but it was until 2015 that it hit a high of 610p. The British Airways share price was also attractive in 2017 when it hit a high of 710p. The fall of the IAG stock in response to the COVID-19 pandemic was swift.
Due to the coronavirus pandemic, the price of IAG shares dropped from about 635p to 520p a share. However, since the founding of the coronavirus pandemic vaccines, the IAG shares price has been fairly stable.
British Airways Dividend Information
Within a normal financial year, the company pays a yearly dividend of around 12p a share. But in response to the COVID-19 pandemic, the company's 2020 dividend was suspended.
The company decided to suspend the 2020 dividend since it wanted to ensure that it had enough money on hand to help it manage the crisis without auctioning some of its air travel assets, such as planes. It isn't clear when the company will start to pay dividends to investors again.
Step 6: Buy IAG Shares
With a minimum deposit in your account, you are ready to buy IAG Shares. Search for IAG in the field at the top of the dashboard of your trading website and pick the company once it appears in the menu.
Once you have selected the firm, tell your UK investing platform the amount of money you are willing to invest in IAG. Most top investing companies will require you to invest a minimum of £40. Click 'Open Trade' to buy shares.
A Short History of IAG
British Airways was established in 1974 with the blend of the two airlines, British European Airways and British Overseas Airways Corporation. Also, the merger included two smaller regional airline companies, including Northeast Airlines and Cambrian Airways.
The British Airlines company was privatised and started trading publicly on the London Stock Exchange in 1987. British Airlines merged with Iberia, an airline company from Spain, to form IAG in 2011.
British Airways does not have its own stocks, but investors can trade IAG shares on different exchange platforms. IAG is an FTSE 100 Index constituent.
It is not advisable to start buying and trading shares just because you have created an investing account with one of the leading platforms in the UK market. You need to consider a number of factors before you can buy and trade shares. These factors include:
Discover More about IAG
The latest information about this firm should be the first thing to consider. To find the latest and most accurate information, you need to do your research. Your research should primarily involve the latest airline stock price, daily average sales, earnings dates, and much more.
It's always challenging to predict future results in terms of share prices. The latest and past performance of IAG is the only thing that can help you predict what the future holds for the Airline firm.
Keep into consideration the past earnings of the firm and any other piece of information that you feel can be helpful before investing your hard-earned money.
Other Fees
Brokerage sites charge different types of fees when it comes to investing in airline shares. While inactivity fees are common, additional fees that investing sites may request you to pay to include trading commissions.
However, some sites offer zero per cent trading commissions, but other charges apply to withdrawals, conversions and many other things. Make sure that your trading site features the least number of fees.
Find the Right Brokerage Site
Each trading platform has its pros and cons. Some have low fees, but their sites do not operate smoothly on all types of gadgets available. In line with this, you'll find a trading site that runs excellently on desktops but struggles on tablets and smartphones.
On the other side, some sites are expensive but provide numerous features that can help you achieve your investment goals. Whether you want a commission-free platform or a site that runs well on your Android or iOS device, you should always check out the recommended list.
You can trade IAG shares in different ways. You can purchase shares by speculating on IAG's stock price movements with spread betting or trading CFDs. These two derivatives can enable you to earn a profit from the increasing airline share prices without owning underlying assets.
Aside from speculating on the stock price movements, you can also trade IAG shares using a traditional stock dealing service. If you use a traditional stock dealing service, you automatically become a shareholder, allowing you to earn profits should the firm pay all of its dividends. Another advantage of using a traditional stock dealing service is that you can help the firm make decisions through voting.
Where to Trade Shares
When it comes to where you can buy IAG shares, EToro and Capital are the leading platforms. EToro is a commission-free platform and offers over 800 shares across different countries. You can also trade shares at EToro without having to pay any fee for the service.
On the other hand, Capital is a perfect site for starters as it offers lots of educational materials. Capital has a dedicated mobile app that offers access to different trading indicators and features simple charting systems for listing and registering orders.
It isn't easy to determine the value of a stock. Luckily, some metrics are readily available to help you determine the cost of a stock, which include the PEG ratio and P/E ratio. To find the P/E ratio, just divide the International Consolidated Airlines' stock price by the EPS.
A low P/E ratio indicates that the shares of IAG are undervalued. You can find the PEG ratio of IAG if you divide its P/E ratio by the latest growth. A PEG ratio close to 1.00 indicates that the shares offer value for the firm's latest growth rate.
Compared to the P/E ratio, the PEG ratio provides a wide view since it offers more insights into IAG's future profitability.
The latest data and information from the press will negatively or positively impact the value of your investments. So it is important to keep an eye out for the latest news relating to IAG.
Tracking the share prices of IAG's main competitors can provide you with some important information, especially in terms of changes within the airline industry. Some of the companies that you may need to track are Wizz Air, American Airlines, Qantas Airways and AER Lingus, to mention some of them.
Similar to other air travel firms, the price of IAG shares dropped in response to the COVID-19 pandemic. So, is it a perfect time to buy shares in British Airways? Here are some of the reasons why IAG investment can be worth considering in the future.
The Company is Under-Priced
When you compare the current share price of IAG to that of other firms in the same sector, you will conclude that it's underpriced. IAG is trading at approximately 2.65 times earnings, while the whole airline sector is trading at 3.6 times earnings. With these metrics, IAG shares prove to be the cheapest in the market now.
Money on Hand
IAG is in an excellent position than many other airline firms despite the effects of the Covid-19 pandemic. Early this year, the firm had over £6.5 billion as money on hand that it could use to keep all of its operations active.
Expect the firm to continue performing well in the future since it has the ability and flexibility to lay off staff, sell older planes and cut flights. IAG has already taken some of these steps as it announced that its Boeing 747 fleet would be retiring.
Is British Airways Listed on the Stock Exchange?
Yes, British Airways is listed on different exchange platforms. Its stocks are listed on London and Madrid stock exchanges. It was listed on these stock exchange platforms in 1987.
How do I Buy My Own Shares?
Buying shares is easy through brokerage sites. After opening an account with one of the top-rated platforms in the UK market and depositing funds, you can buy your own shares as long as you follow all the instructions available carefully.
Please note
The value of your investments (and any income from them) can go down as well as up and you may not get back the full amount you invested. Past performance is not a reliable indicator of future performance. Investments should be considered over the longer term and should fit in with your overall attitude to risk and financial circumstances.
See which share tip is making the headlines

Have you considered transferring your pension?

Find the best trading platforms
*Capital at risk