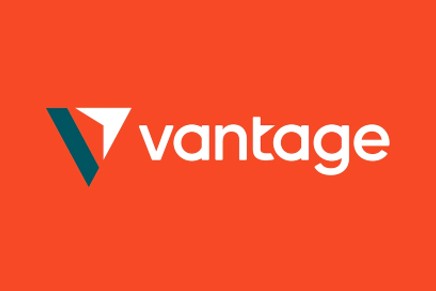 Vantage FX has been serving retail and professional traders in the CFD markets since 2009. This broker is now a global operation, with Vantage International Group licensed in multiple jurisdictions, including the UK's Financial Conduct Authority (FCA). Its motto is that it's "more than a broker". Within my Vantage review, I discovered whether it lives up to that statement. It's safe to say that Vantage's wealth of trading and educational tools make this a great starting point for beginners, while its highly competitive spreads for advanced active traders offer cost-effective high-frequency trading.
We can't take you to this site at the moment.
Have you tried eToro?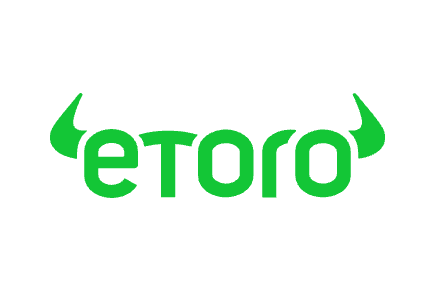 76% of retail investor accounts lose money when trading CFDs with this provider. You should consider whether you can afford to take the high risk of losing your money. Your capital is at risk. Other fees apply. For more information, visit etoro.com/trading/fees
Who is Vantage FX?
Vantage FX is a multi-asset online broker, offering contracts for difference (CFDs) trading across a host of assets, with a strong focus on the forex markets. As one of the leading CFD forex brokers, Vantage FX's remit is to offer low-cost forex trading, with 24-hour access to the currency markets.
Vantage FX is now operational in 172 nations, with its global headquarters situated in Sydney, Australia. Nevertheless, it has a host of subsidiaries that are regulated and licensed in notable jurisdictions, including the UK, Australia, South Africa and the Cayman Islands.
Deposit and Withdrawal:
100%
Markets and Products:
100%
Pros
Compatible with MetaTrader and ProTrader
0.0 spreads for high-volume accounts
Exceptional education resources
Cons
Limited payment methods
No compatibility with cTrader
No proprietary trading platforms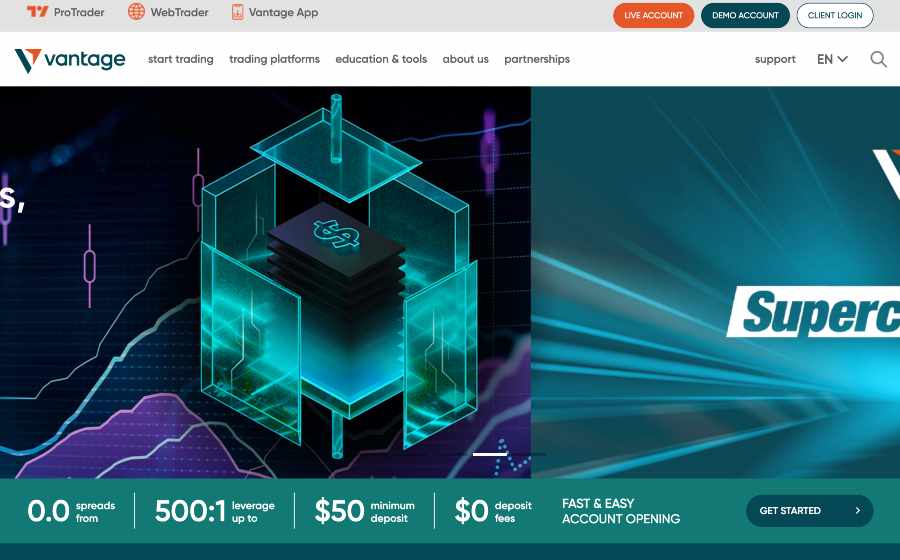 Who owns Vantage FX?
Is Vantage FX legit as a company? The answer is yes, absolutely. It is part of Vantage Global Prime Pty Ltd. The group has an individual entity designed specifically for its UK services, with its clients protected by FCA's regulatory framework through Vantage Global Prime LLP.
Since 2009, this company has been brokering the buying and selling of CFDs on a host of financial instruments, namely forex, equities, indices, and commodities too. In 2023, Vantage Global Prime Pty Ltd now boasts over 30 offices worldwide, with a global workforce of more than 1,000 professionals.
Who is Vantage FX suitable for?
The Vantage FX broker is one of the leading forex and CFD trading brokers for those who prioritise low trading fees, with zero commission charged for its Standard trading account services. For those ultra-serious about their trading, Vantage FX's RAW ECN and PRO ECN trading account options charge £3 and £1.50 commission per lot, per side respectively. However, they offer market-leading zero-pip spreads with deep liquidity.
In terms of broader trading support, my Vantage review suggests it's up there with the best of them in terms of access to a wealth of fundamental and technical analysis. If you're a trader that relies heavily on reacting to the latest news, developments, and analyst views, Vantage FX's PRO Tools portal will certainly provide much at your fingertips. The next-generation AI-driven 'Market Buzz' platform gives you a chance to stay ahead of the game.
If you value choice in the financial markets, Vantage FX is equally effective, with access to 1,000+ assets and instruments via desktop or mobile. The Vantage mobile app also provides all-in-one support for those who plan to trade underlying assets on the move 24/5.
Accounts and product range
There are three core options when it comes to opening a new trading account at Vantage FX:
Standard STP
A Standard STP account with Vantage FX offers commission-free trading, with competitive spreads starting from 1.0 pip. Minimum trade sizes start from just 0.01 lots, with minimum deposits also set at just £50 which appeals greatly to novice traders.
Standard STP accounts at Vantage FX are connected to the Equinix fibreoptic network, ensuring rapid market execution speeds. Even Standard STP accounts can also be linked to MetaTrader 4 and 5 trading platforms.
RAW ECN
Dubbed Vantage FX's most popular account, RAW ECN clients get access to "institutional grade liquidity" and spreads starting from as little as 0.0 pips. This is considered a highly cost-effective trading solution, especially for those wanting to day trade forex. With zero spread markup on some of the major forex pairs, all you'll have to pay is a modest commission on either side.
In fact, commission starts from just £1 per standard lot, per side. You can start trading with a RAW ECN client account at Vantage with just a £500 deposit. As a RAW ECN account holder, you'll be connected to Vantage's Equinix fibreoptic network. This lightning-fast solution helps you to move fast in even the most volatile markets. All RAW ECN accounts receive 100GB of bandwidth through Equinix servers.
PRO ECN
If you're considered a 'Professional Client', it's also possible to open a PRO ECN account with Vantage FX. PRO ECN clients will also have access to trading underlying cryptocurrency assets like Bitcoin CFDs. All of which is available without the need of a cryptocurrency wallet. Like RAW ECN account holders, Vantage gives PRO ECN accounts 100GB of bandwidth across its bespoke Equinix fibre-optic servers.
What makes a Professional Client? You must be someone that's either made at least ten trades per quarter in the last year, have an investment portfolio worth £500,000 or greater, or have worked in the financial services sector for a minimum of 12 months.
Swap-free accounts
It's also possible to open a swap-free trading account with Vantage FX, which is one of the only forex brokers to support traders that cannot receive or pay swaps because of their religious beliefs.
Demo accounts
If you're a total novice to CFD trading, you'll be pleased to find Vantage FX offers a demo account option. In fact, Vantage offers an unlimited demo account for MetaTrader 4 and MetaTrader 5users. This means you can practise any trading strategy to your heart's content on a demo account until you're ready to trade with real money. It's also beneficial to use a demo account to familiarise yourself with state-of-the-art trading platforms like MT4 and MT5 if you're new to this kind of thing.
In terms of trading fees, those with Standard STP accounts at Vantage FX will not pay a penny in commission. However, RAW ECN account and PRO ECN account holders will pay at least £1 per standard lot, per side. Even though RAW ECN and PRO ECN clients will pay some form of commission per trade, the bid-ask spread is as low as 0.0 pips, although this fluctuates depending on the volatility in the markets.
Vantage FX offers up to 30:1 leverage on assets with the greatest liquidity, such as the major forex pairs and high-market cap equities.
Trading platforms available at Vantage FX
There are three core trading platforms up for grabs to UK-based clients of Vantage FX. Although when digging deeper for my Vantage review, I discovered an alternative copy-trading option too:
MetaTrader 4
MetaTrader 4 (MT4) is the longest-standing trading software, powered by MetaQuotes. Vantage's Equinix fibreoptic servers maximise the potential of the MT4 platform, ensuring razor-sharp execution speeds for any available forex pair.
MetaTrader 5
MetaTrader 5 (MT5) is the next-generation version of MetaQuotes' MetaTrader functionality. It's designed solely for the purposes of forex, commodities, (like precious metals) and index trading, with expert advisors (EAs) activated, along with a host of trading signals to make quick, informed decisions in the markets.
ProTrader
Vantage FX clients can also access the ProTrader trading platform, powered by TradingView. If you're serious about technical analysis, ProTrader is a legitimate option. It offers literally hundreds of technical indicators and dozens of technical drawing tools to plot entry and exit points. It supports over 350 tradable assets too.
Social trading with Vantage FX
If you're looking to learn from the best and engage with like-minded people, Vantage's social trading platform may also be an option. Its V-Social app, powered by Pelican, makes it possible to chat and trade within the same interface.
Users can auto-copy profitable traders within the V-Social community. Alternatively, you can share your profitable trading strategies and get paid whenever another V-Social member copies you.
V-Social is another solid entry-level CFD trading option for complete beginners. That's because it comes with a demo account, complete with £10,000 in virtual money to play with. V-Social is free to download and install on iOS and Android devices.
Trading tools and services
I've already touched upon the Market Buzz tool, but it's also worth checking out the free forex VPS functionality. This allows you to keep your MT4 account live 24/5, maintaining your trading connectivity and ensuring any automated trading bots or advisors can run in the background for you.
You can also find manuals on how to use the MT4 trading platform for the first time. This trading platform is one of the oldest and most used today and it's a measure of its popularity that Vantage still dedicates sections of its website to using it to its full capabilities, including the SmartTrader package.
Vantage FX's account opening process
If you're starting to believe Vantage FX is the CFD broker for you, check out this five-step process to opening a real-money account:
Click the orange 'Live Account' button
Enter your name, email address and telephone number
Select your preferred Vantage account type
Complete the form and upload the required proof of address and identity
Await your Vantage account activation – your login details will be emailed to you.
Deposits and withdrawals at Vantage FX
Deposits and withdrawals can be made to and from Vantage FX trading accounts using the following payment methods:
Visa
Mastercard
Skrill
Neteller
All four of these funding methods are displayed in the footer of the Vantage FX homepage to UK-based clients.
Deposits and withdrawals can also be made via bank transfer or 'fast transfer'. The latter of which is processed within a few hours. Deposits are permitted in GBP, USD and EUR.
When it comes to withdrawals from your Vantage FX client account, there is no lower or upper limit on transaction sizes except for Neteller, which has a maximum withdrawal of £500,000 per transaction.
No internal fees are charged for deposits or withdrawals to or from a Vantage client account.
Customer support
Vantage FX operates a three-way customer support department, with at least one route likely to meet the needs of all its clients.
Email Vantage FX's helpdesk
Send an email to [email protected] and the helpdesk aims to respond to all queries within a 24-hour window.
Call the Vantage FX helpline
Pick up the phone and call +44 (0)20 7043 5050 to speak with a customer support representative about your account.
Vantage FX live chat facility
You can also field your questions 24/7 using Vantage FX's live chat service. During my own test, my message was responded to by a live chat agent within five minutes.
An essential facet of my Vantage review is based on assessing the choice of retail and pro trader tools and informational support at your fingertips.
There is a section on the Vantage FX website dedicated to free tools for clients. This starts with pro trader tools packages like the Vantage MT4 Smart Trader tools plan, which increases the efficiency of your trading alerts and improves the general correlation of market patterns over time. All of which are designed to help you become a better trader.
To be forewarned is to be forearmed, which is why Vantage FX offers access to a wealth of economic calendars for forex trading, as well as sentiment indicators to highlight instances of bullish or bearish momentum. Meanwhile, Vantage's free trading calculator is ideal for planning trades and how much margin you need.
Educational tools at Vantage FX
In terms of trader education, Vantage has its own 'Academy', showcasing a range of beginner guides and 'how to' articles for trading equities, forex, indices, bonds, commodities, (both hard precious metals and softer resources) and more. Within the Academy, you'll also get recent market news and analysis published by the Vantage team.
If you're planning to trade forex for the first time, Vantage offers a free online course, explaining the forex market and how to analyse them. It even covers the importance of trading psychology, such as learning to accept losses and overcoming human issues like FOMO and greed.
If your Vantage trading account has £1,000 or more invested, you'll also get access to 130+ videos in its 'Pro Trader Video Course', spanning day trading, trading strategies, mastering chart and candle patterns, forex indicators and so much more.
As a British citizen, all you need to know is if your chosen forex broker is licensed and regulated by the Financial Conduct Authority (FCA). Fortunately, my Vantage review confirms that it is licensed with the FCA, which means it must abide by the FCA's strict compliance regime.
Achieving compliance with the FCA is no mean feat. The FCA is considered a top-tier regulator in global financial services, so you can be confident when depositing and trading your funds with Vantage FX.
Useful information for Vantage FX
Here is some additional information that will help you learn more about the Vantage FX experience.
How to get in touch with Vantage FX
Customer support is another strong point about this forex broker. Institutional and retail traders can contact Vantage FX via email, with support@ and complaints@ addresses available for written enquiries and requests.
You can also access a live chat function – just enter your name, email address and message. It took just three minutes for me to get a live chat response from a Vantage FX agent. It's also possible to pick up the phone and talk to a customer support representative in person via +44 (0)20 7043 5050.
How to withdraw funds from a Vantage FX account
It's easy to withdraw funds when logged in to the secure Vantage FX client portal. From here, find the 'Withdraw' tab within the menu to get started.
Choose your preferred withdrawal method and withdrawal amount. If you have already withdrawn the amount deposited from your original deposit method, you may only withdraw via bank transfer. That's because all profits must be sent to a bank account linked to your name, as per Vantage's anti-money laundering (AML) and CTF regulations.
Note: Prior to entering a withdrawal request, make sure the amount is equal to or greater than the minimum withdrawal size.
How to close a Vantage FX trading account
To close your Vantage FX trading account, you must complete a closure request form. Clearly state your full name, and linked email address, as well as your MT4 or MT5 account number. It's also a requirement to state a reason for terminating your account. You may also offer additional feedback regarding your Vantage FX trading experience.
There's also a tick box that you must fill to confirm that all open positions have been closed and account funds have been withdrawn from your live trading account.
What are the minimum and maximum deposits at Vantage FX?
The minimum deposit for Standard STP and RAW ECN accounts at Vantage FX is set at £200 and £500 respectively. The minimum deposit rises considerably to £10,000 for PRO ECN account holders.
The maximum deposit for Standard STP and RAW ECN accounts at Vantage FX is restricted to £10,000.
Vantage FX FAQs
Is Vantage FX trusted?
Yes, Vantage FX is trusted as it comfortably maintains compliance with top-tier regulatory frameworks like the Financial Conduct Authority (FCA) and the Australian Securities and Investments Commission (ASIC).
How long does it take to withdraw from Vantage FX?
Typical withdrawal speeds from your Vantage FX account are expected to be no more than 1-2 working days. That's if you choose to make a debit card withdrawal. Withdrawals to e-wallets like Skrill and Neteller are often processed within 24 hours.
Vantage FX Customer reviews
Most recent reviews:
There are no reviews yet. Be the first one to write one.
See which share tip is making the headlines

Have you considered transferring your pension?

Find the best trading platforms
*Capital at risk