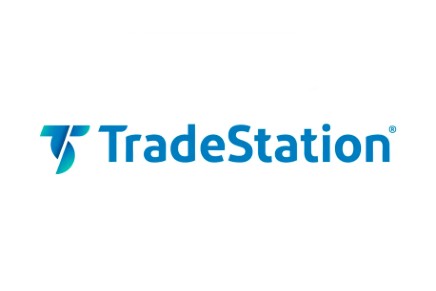 TradeStation is a FINRA-regulated stockbroker based in the US. Traders can use the broker's innovative platform to access a variety of advanced trading tools to trade stocks, ETFs, options and more. The only financial instrument not available to trade through TradeStation is forex trading.
The online trading platform has a strong reputation among both beginner and advanced traders although in this TradeStation UK review, I will reveal why I found the platform to be better suited to experienced traders.
We can't take you to this site at the moment.
Have you tried eToro?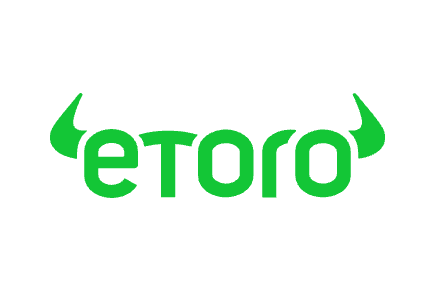 76% of retail investor accounts lose money when trading CFDs with this provider. You should consider whether you can afford to take the high risk of losing your money. Your capital is at risk. Other fees apply. For more information, visit etoro.com/trading/fees
Who is TradeStation?
TradeStation is a web trading platform that assists traders with executing advanced trading strategies, researching the market, and improving their trading skills.
The TradeStation trading platform is widely known for offering market-leading technical analysis tools that can be used to analyse financial instruments in a range of markets. The platform offers everything that you need to conduct research and execute trades in one place.
Deposit and Withdrawal:
40%
Markets and Products:
70%
Pros
Competitive pricing and fees
Advanced research and analysis tools
Access to a range of financial instruments
Cons
No forex trading
Inactivity fee
Poor customer support services
Not as well suited to beginner traders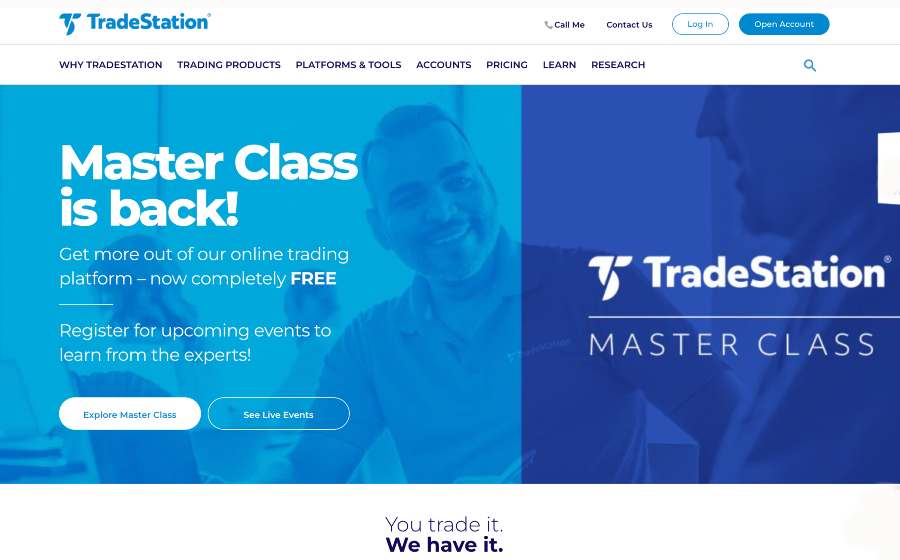 Who owns TradeStation?
TradeStation is a wholly owned subsidiary of TradeStation Group, Inc., a US-based online brokerage firm. The company launched in 1991 but it wasn't until 2000 that the desktop trading platform was launched to the public. In 2006, the platform received approval from the Financial Conduct Authority to offer services to traders in the UK.
Who is TradeStation suitable for?
TradeStation can be used by beginner and advanced traders, although I found that the platform is best suited to those who have some trading experience. This is because the platform offers advanced tools that require market knowledge. Furthermore, TradeStation's web trading platform is optimised for active traders who place regular orders.
Still, there are plenty of educational resources such as educational videos. They are available on the TradeStation desktop platform and mobile app that could help newbie traders to learn the ropes. There is a demo account available to practise new trading strategies, which is referred to as a Simulated Trading account. This is helpful for novices, although the site makes a point of marketing it to experienced traders. You also must log into your Simulated and Live trading accounts separately, unlike some other platforms that provide a toggle option.
TradeStation accounts and products
TradeStation offers a variety of trading account types, meaning you can choose the one that best suits your needs.
Individual and joint trading accounts
TradeStation web platform offers both individual and joint trading accounts.
Individual accounts are offered to sole traders who are given a personal brokerage account to manage their trades. These accounts can only be accessed by one person.
Joint accounts can be used by multiple people. The first type of joint account that is offered is the joint account with right of survivorship. This account can be accessed by two people, with the second person taking ownership if the first passes away.
The second type of joint account is the joint tenants in common account. This account is owned by two or three people, with each person owning a percentage of the account.
Finally, it's possible to hold and manage an account with TradeStation on behalf of a minor. This is called a Custodial account.
Entity accounts
Entity accounts are suitable for businesses that want to invest to build wealth. There are a variety of entity trading accounts to choose from on TradeStation including the trust account, the corporation account, the general partnership account, the limited partnership account, the limited liability company account, and the sole partnership account.
Each account comes with unique perks that are suited to different needs. Entity accounts are managed by a team of experts and account holders are given full access to the account whenever they wish.
Institutional accounts
Institutional accounts are designed for businesses, organisations, or individuals who trade on behalf of others, such as hedge funds, investment firms, and professional traders. These accounts typically offer advanced trading tools, access to multiple markets and exchanges, and lower transaction fees.
TradeStation institutional accounts offer features such as direct market access, advanced order types, customised trading algorithms, and institutional-grade analytics and research tools. They also offer high-speed execution and access to multiple liquidity providers, which can help institutions to execute trades quickly and efficiently.
In order to open a TradeStation institutional account, businesses and organisations need to meet certain eligibility requirements and provide documentation to verify their identity and trading activity. These requirements may vary depending on the type of institution and the regulatory requirements in their jurisdiction.
TradeStation commissions and fees
Commissions and fees play a big role in how accessible trading platforms are to traders. Some platforms may charge hidden fees, so it is important to conduct research before creating any trading accounts.
I found TradeStation to be relatively transparent. Below, I have summarised the main fees that may be involved with using this online trading platform.
TradeStation trading fees
Trading fees are the fees charged every time you place a trade. For professional traders who are looking to place numerous trades per day, it is important that these fees are kept low.
Luckily, TradeStation charges very low trading commissions compared to other online brokers. For those who are based in the UK, a flat fee of $5 per trade will apply. This fee is relevant to stocks and ETF trading. For Futures and Futures Options, a $1.50 flat fee per contract will be charged.
TradeStation margin rates
Trading with a margin allows you to borrow money from the stockbroker so that you can increase the size of your trade. However, margin trading comes with additional risk as the more you trade, the more money you could potentially lose.
The margin rate refers to the interest rate that is paid on the money that you borrow. TradeStation margin rates are different for each asset that you trade but typically fall at around 11%.
TradeStation mutual funds fees
It is normal for mutual fund trading fees to seem high however, the fees charged by TradeStation are in line with other brokers on the market. A flat fee of $15 will be charged each time that you trade a mutual fund on your account.
TradeStation bond fees
I found the bond trading fees to be low compared to other fees on the platform. The fee that you pay for trading bonds is a percentage of the trade that you place. A $10,000 trade would attract a $20 fee.
TradeStation options trading fees
Non-US traders will need to pay a $5 per trade fee when trading options on TradeStation. This fee will be added automatically to the cost of the trade.
TradeStation futures fees
Futures fees are applicable to traders who are interested in trading futures assets. The fees charged by TradeStation will vary depending on how many contracts you trade. To trade 10 contracts, you will be required to pay a fee of $15.
Non-trading fees
There are several types of non-trading fees that you may come across when using TradeStation. These include inactivity fees, account fees, deposit fees and withdrawal fees.
TradeStation does not charge an account fee, however, the inactivity fee is $50 per year. You will be charged an inactivity fee if you place less than 5 trades per year and have less than $2000 in your trading account.
TradeStation deposits and withdrawals are free. This makes it easy to fund your account and cash out any profits that you make.
Platform fees
TradeStation offers a web trading platform, a mobile app and a desktop trading platform. It is free to use all three platform types. However, you may be charged additional fees for using advanced trading strategies for options trading.
What platforms are available on TradeStation?
TradeStation desktop platform
The most widely used platform offered by TradeStation is the innovative desktop trading platform. The desktop trader comes with a wide range of tools and features and is customisable to suit your trading needs.
The advanced tools and customisation do mean that the platform may be a little too complicated for beginner traders. I personally didn't like the usability of the desktop platform and found myself getting confused with the different functions that were on offer.
TradeStation mobile app
TradeStation's mobile app is slightly easier to use than the desktop trading platform. The app is a lot simpler in design and I was impressed by the overall layout and functionality. Also, the app offers alerts and notifications which are very helpful when trading on the go.
On the other hand, the mobile app does not offer the full range of advanced analysis tools that are available on the desktop platform. Nevertheless, the app is a great way to keep on top of your trading whilst you are away from your computer screen.
FuturePlus
FuturePlus is TradeStation's futures trading platform. The main advantage of this platform is that it comes with zero fees. What's more, FuturePlus offers historical market data, analysis and research that can be used to guide your trading. The FuturePlus platform is institutional-grade.
Simulated trading
TradeStation's simulator is a type of demo trading account that can be used to test your trading skills. Users are given unlimited use of the simulator which emulates real-life trading conditions.
What trading tools are offered by TradeStation?
When conducting my research, I tested out a number of tools and services that are offered by the TradeStation platform. This online broker offers a variety of excellent tools that can be used to assist all kinds of trading. Here is my verdict on the main ones.
Educational resources
First and foremost, I had a look through the platform's educational resources to get an idea of how suitable TradeStation would be for a beginner trader. I found that it is possible to learn the basics of trading with the resources that are provided.
Educational resources that are offered by TradeStation include:
A market basics guide
An in-depth masterclass tutorial
Video guides
A guide on how to use TradeStation
Free in-person and online events
A detailed FAQ section
The education section of the platform is laid out well; however, I found the resources to be very wordy and a little complicated.
TradeStation API
TradeStation's API is an automated trading tool that can be used to streamline your trading strategy. The API is fully customisable and can be tailored to your individual trading goals. It is compatible with stock trading, options trading, and futures trading.
The API is most suitable for experienced traders who have developed a strong strategy that can be automated using the technology. The API can be integrated with programming languages such as python, Ruby, C#, and C++. With this tool, it is possible to create your own application that can be used alongside your TradeStation trading account.
TradeStation charts
Unlike other platforms that I have used, TradeStation is not compatible with third-party charts such as MT4 and TradingView. However, the platform does offer its own charting tool that can be used to conduct technical analysis.
This may be a drawback for traders who are used to the MetaTrader charting tools. However, the TradeStation charts offer everything that you need to conduct analysis and execute trades. The charts are also customisable with 10 different chart types available for traders to use.
How to open a TradeStation account: Step by step
The process of opening a TradeStation account is fairly straightforward and can be completed in less than 24 hours. The platform must adhere to KYC requirements that involve verifying user identity. The registration form itself takes around 15 minutes to fill in however, it will take a few hours for your account to be approved.
Here's how to open an account.
Fill out a basic customer profile including a username and password for your account.
Next, you will need to provide personal information including your date of birth, nationality and address.
The third step of the registration process requires you to provide details of your employment status.
TradeStation will ask you to tell them about your financial experience. This will give the platform an idea about which services to offer you.
You will then need to sign a user agreement and complete an ID verification process.
TradeStation deposits and withdrawals
I found the deposit and withdrawal methods on TradeStation quite restricted compared to other platforms that I have used. Users can only use bank transfers to deposit funds and a high fee is charged to withdraw funds via wire transfer.
There are 9 base currencies available at TradeStation that can be used for your account. These include USD, GBP, EUR, CAD, SGD, HKD, CHF, JPY and AUD.
TradeStation customer service
TradeStation has a few support options to choose from including a free phone number, a live chat feature and a customer support email address. To use the interactive broker's support services, you must open an account. Support is available from 8:00 am to 5:00 pm.
What research tools are available at TradeStation?
You can find a range of useful research tools on the TradeStation platform. These include fundamental data, recent market news, interactive charts, and even trading ideas. However, after trying to access some tools I found that not all of them are free to use. Traders will need to purchase add-ons to access more advanced research tools.
TradeStation regulation and security
TradeStation is a member of the Securities Investor Protection Corporation that oversees regulated brokers in the US. The platform is registered with the Securities and Exchange Commission.
As a result, TradeStation is a reliable broker that is regularly checked and must adhere to strict security protocols such as KYC, 2FA and data encryption.
Useful information
Before opening an account with TradeStation, it is important to understand the ins and outs of the platform. Above, I have covered the key features that you may come across when using TradeStation in the UK. Here are some extra factors to consider.
Alerts and notifications
Firstly, TradeStation only offers alerts through its mobile app. That means that web and desktop users will not be able to receive any alerts or notifications. However, it is very easy to use the mobile app and web trading platform alongside each other to place trades.
Age restrictions
Secondly, it is important to note that users must be at least 18 years of age to open a TradeStation account. The platform will verify this as part of the ID verification process that you must complete when signing up.
Minimum deposit requirements
Also, there is no minimum deposit requirement to use the platform to conduct research and analysis. However, you will need to deposit funds in order to place live trades. The minimum amount that you can trade with will depend on the type of asset that you wish to trade.
TradeStation UK FAQs
Can I use TradeStation in the UK?
Yes. TradeStation is available to UK retail and commercial clients. It is important to check UK tax policies before trading.
Can TradeStation be trusted?
TradeStation is a globally regulated broker with years of experience in the industry. As a result, I believe that TradeStation is a trustworthy, reliable platform.
TradeStation Customer reviews
Most recent reviews:
There are no reviews yet. Be the first one to write one.
See which share tip is making the headlines

Have you considered transferring your pension?

Find the best trading platforms
*Capital at risk