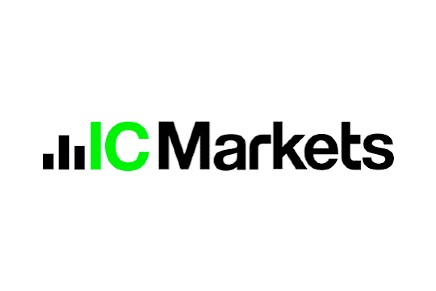 IC Markets is a popular online trading platform that offers easy access to global markets via desktop and mobile devices. The platform launched in 2007 and, today, it's regarded as one of the biggest forex brokers in Australia and Europe.
My IC Markets review looks at its products, features, and trading fees, having read through positive and negative reviews from users and tested the platform myself. The end result is an honest and informative IC Markets review with an insight as to how IC Markets stacks up against other brokers.
So, if you're an expert trader or someone looking to start trading online, scroll down for my comprehensive IC Markets review.
We can't take you to this site at the moment.
Have you tried eToro?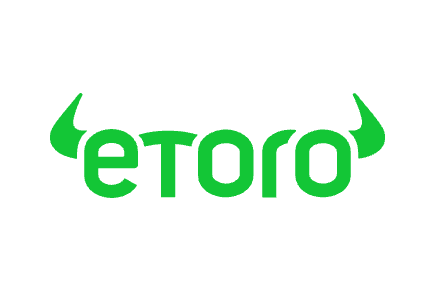 76% of retail investor accounts lose money when trading CFDs with this provider. You should consider whether you can afford to take the high risk of losing your money. Your capital is at risk. Other fees apply. For more information, visit etoro.com/trading/fees
Who is IC Markets?
IC Markets is a subsidiary of Raw Trading Ltd. This means IC Markets offers a variety of regulated services under licence number SD018. As well as a licence to operate in its home country of the Seychelles, this forex trading platform is regulated in Australia (Australian Securities and Investments Commission) and Europe (Cyprus Securities and Exchange Commission).
Using a regulated trading platform is important, but IC Markets needs more than that to be ranked among the industry's top-rated forex brokers.
That's why the company's mission statement makes the following pledge: IC Markets offers traders "the lowest spreads possible during all market conditions." By investing in the latest financial technology, IC Markets provides a variety of trading tools and high liquidity, assessing the market to match or better what other brokers offer.
Deposit and Withdrawal:
60%
Markets and Products:
100%
Pros
Access to MetaTrader and cTrader trading platforms (forex, CFDs and more)
Low minimum deposit ($200 or currency equivalent)
All types of trading strategies allowed, including automated trading strategies and copy trading
Cons
Could have more research and analytics
Some fees might be high for retail traders
No proprietary trading app
Who owns IC Markets?
Andrew Budzinski is the founder of IC Markets. Budzinski was previously the Head of Compliance at CMC Markets before he launched his own company in 2007. Currently, the management team includes Philippos Psyllos (CTO), Lucy Lu (CFO), and Chalisa Paltridge (Head of Legal and Compliance).
Who is IC Markets suitable for?
I believe IC Markets offers something for traders at all levels. There are plenty of guides and educational resources for novices. Moreover, the minimum deposit is $200 (or currency equivalent), which is lower than other forex brokers.
For serious and professional traders, the raw trading accounts offer competitive pricing as well as access to a variety of high-quality products, including MetaTrader and expert signals. So, based on what I've seen during my IC Markets review, this is a suitable online trading platform for people at every level.
Accounts and products available at IC Markets
The crux of this IC Markets review is the trading accounts it offers. Forex is the main product you can trade and that's what I've focused on in the following sections. But IC Markets is a multi asset trading platform, and when you create an account at IC Markets, you can trade a variety of financial instruments alongside forex, including CFDs for commodities, indices, bonds, digital currencies, stocks and futures.
IC Markets ranks among the top online brokers with regard to features and products. There are five retail investor accounts when you include free trial demo options. For those who want to jump straight into the mix without using the free demo account to test out the software, there are four account types:
Raw spread account (cTrader)
Raw spread accounts are designed for day traders and scalpers because they give users access to interbank spreads directly from liquidity providers. The cTrader raw spread account at IC Markets offers spreads from 0.000 pips with commission charges of $3 per lot.
The maximum leverage on this raw spread account is 1:30 and users can hold up to 2,000 positions simultaneously. Micro lot trading is available, as are all trading styles. Finally, the stop-out level for these account types is 50%, there are 61 currency pairs to trade, and the server is based in London. This makes it an ideal raw spread account for forex traders who want to focus on GBP-based currency pairs.
Raw spread account (MetaTrader)
The second raw spread account you can access at IC Markets gives you access to the MetaTrader platform. The general conditions of this raw spread account are the same as those listed above. This means users get access to 61 currency pairs, maximum leverage of 1:30, 50% stop-out levels, and micro lot trading.
The notable differences, other than the fact these account types use MetaTrader, are the server location and commission charges. The server is located in New York, which can make this one of the best retail investor accounts for USD-based trades. Commission charges for this raw spread account are also higher at $3.50 per lot. Finally, you'll be able to hold up to 200 simultaneous positions with this raw spread account.
Standard trading account
If raw spread accounts aren't for you, the standard broker account gives you spreads from 0.6 pips. There's no commission to pay on forex trades made via these retail investor accounts, and users get access to 61 currency pairs, a 50% stop-out level, leverage up to 1:30, and up to 200 simultaneous positions. Add to this access to the forex trading markets via MetaTrader and these retail CFD accounts are most suited to discretionary traders, according to IC Markets' website.
Islamic trading account
Islamic accounts are available for all other account types at IC Markets. You can open one of the aforementioned retail CFD accounts and use it for Islamic trading. Islamic accounts are also known as swap-free accounts because there are no additional costs in place of swaps.
These retail CFD accounts don't pay interest, but users still get access to over 90 instruments, 1:30 leverage, MetaTrader, and spreads as low as 0.0 pips (with raw spread accounts).
Fees and charges at IC Markets
IC Markets makes a point of promoting itself as one of the best forex trading platforms for spreads. It offers tight spreads across 61 different currency pairs. It's able to do this by collating prices from 25 liquidity providers around the world. This makes it possible to offer variable spreads as low as 0.000 pips for anyone trading forex via MetaTrader 4, MetaTrader 5, and cTrader.
Anyone who goes through the account opening process with this Australian forex broker can access the following spreads:
Forex Trading – Spreads from 0.000 pips with raw spread accounts (min. spreads 0.6)
Commodities and CFDs – Tight spreads range from 0.002 pips (Natural Gas Spot vs. USD) to 3.000 pips (cocoa)
Indices – Spreads range from 0.000 (AUS200 and F40) to 9.000 pips (IT40)
Metals – Spreads from 0.000 (XAGEUR, XAGUSD, and XAUUSD) to 86.000 pips (XPDUSD)
Bonds – Spreads from 0.010 (UK Long Gilt and others) to 0.031 pips (US 10 YR T-Note)
Cryptocurrencies – Spreads from 0.000 (e.g. Dash vs. USD) to 8.710 pips (BTC vs. USD CFD)
*IC Markets reserves the right to change spreads at any time.
Platforms available at IC Markets
IC Markets offers two main trading platforms: cTrader and MetaTrader. Those who opt to open an account that features the latter can get access to MetaTrader 4 and MetaTrader 5. All trading platforms at IC Markets can be described as multi-asset trading platforms.
This means you get access to a variety of financial instruments, including forex, metals, and CFDs. The trading conditions you're subject to via your chosen trading platform will depend on the type of account you have (raw spread, standard, Islamic).
All IC Markets trading platforms can be accessed via desktop and mobile devices, including iOS and Android. Users can download a demo account and test the software for free before committing to a full trading account.
Here are the details you need to know about the available trading platforms on IC Markets:
cTrader trading platform
The cTrader trading platform is available to raw spread account holders. IC Markets' cTrader service is linked to the LD5 IBX Equinix Data Centre. This data centre is located in London and offers access to over 600 buy/sell-side firms, exchanges, service providers, and trading venues.
This means anyone using this trading platform has access to a low-latency (under 1ms on average), fast-execution service. cTrader can also process multiple orders simultaneously, which is useful for scalpers and high-frequency traders who want to take advantage of different market conditions.
MetaTrader trading platform
MetaTrader is the most popular trading platform in the world. IC Markets users can access this trading platform when they open raw spread or standard accounts. The default trading platform for most users will be MetaTrader 4.
For advanced traders wanting access to tools such as advanced charting, there's MetaTrader. The IC Markets server is linked to the Equinix NY4 Data Centre in New York. This reduces latency times, making it a suitable trading platform for active day traders and scalpers.
The difference in spreads between IC Markets' trading platforms
Each trading platform on IC Markets has different charges. cTrader commission is charged per side at $3 per 100,000 USD traded. Commission on trades made via MetaTrader is charged at a fixed rate of $3.50 per lot (equated to the base currency being traded).
IC Markets services & tools
I tested a variety of tools and features during this IC Markets review and was impressed. For starters, you can access the forex market, as well as stocks, CFDs, crypto, and other financial trading instruments via your desktop computer or mobile.
IC markets also allow you to implement automated trading strategies. It's fairly easy to set up automated trading systems because IC Markets lets you connect to MyFXbook AutoTrade. There's also a forex calculator to help you calculate pip values.
You can also access an onsite economic calendar to plan your next moves. However, this isn't hugely significant because all of IC Markets' competitors offer economic calendars.
Standout features at IC Markets
IC Markets app's social trading tools help it stand out from its peers. Anyone with an IC Markets account can link to ZuluTrade and follow any of its 100,000+ professional traders. If you prefer to stay within the IC Markets ecosystem, you can join ICSocial. Powered by Pelican Trading, this mobile app allows you to join a community of successful traders and like-minded people.
Users can use MT4's mobile trading software to trade forex, stocks, and other financial instruments. You can also use ICSocial for signal trading, analyse other traders' portfolios, converse with members of the community and copy trade. This tool allows you to follow professional trading strategies at financial stakes that suit you. There are risk-management tools designed to protect you from potentially volatile trading strategies.
How to open an account with IC Markets
You need to make a minimum deposit at IC Markets to start trading. To do that, you need an account. The steps below explain how to create an account at IC Markets:
Start the registration process.
Trade for free using a demo account or sign up for a live trading account.
Input your personal details, including your name, email address, phone number, and country of residence.
Answer some compliance questions e.g. what your income is and how much you intend to trade. (All licensed trading and forex companies require you to answer these questions as part of their Know Your Customer legal requirements).
Configure your account i.e. choose your trading platform and account type to get the right IC Markets commissions charges and conditions. For example, if you're a day trader, a Raw Spreads account is probably best to keep the trading fees as low as possible.
Verify your identity and complete the registration process.
Deposit and withdrawal process
Once you've opened an account, you can make a deposit and start trading. The minimum deposit is $200 (or your native currency equivalent i.e. GBP).
The minimum withdrawal from IC Markets is $50 (or currency equivalent) and you can use the following payment methods: bank transfer, Visa, MasterCard, PayPal, Neteller, and Skrill. International wire transfers may be subject to external bank charges (approx. $20-$25).
The supported base currencies at IC Markets are AUD, USD, GBP, EUR, SGD, NZD, JPY, CHF, HKD, and CAD. So if you use GBP, you don't need to request an international transfer for withdrawals. The average withdrawal time varies depending on the payment method you use.
Withdrawal requests are processed up to 12:00 AEST/AEDT on business days, and it can take between three and 14 days for the money to arrive in your bank account. However, you should be aware that your bank may charge withdrawal fees for processing transactions.
As an Australian forex and CFD broker, IC Markets primarily uses the National Australia Bank for payments. This means all funds are covered by financial services authority regulations in Australia.
It's also worth noting that International Capital Markets are available around the world. If you're in Europe, your money is protected by regulations enforced by the Cyprus Securities and Exchange Commission. It's the same with regulations in Asia and Latin America.
IC Markets customer support
If you want to know about trading fees, mobile trading, how to make a bank transfer, or the security IC Markets offers, you can read through the FAQ. However, if you can't find the answers you want, there is a 24/7 customer support service.
I used the live chat option to get some specific details on how certain products at IC Markets work and the agent was helpful. I was connected in less than two minutes and the responses were prompt. It's also worth noting that IC Markets can help solve technical issues over TeamViewer.
Based on this, I can say IC Markets has a high-quality customer service team.
As stated on the website, "IC Markets is amongst the leading forex brokers in Australia. They provide the latest news about forex trading market analysis every day."
As well as introductory trading guides, a podcast, and video content, IC Markets pros can use the "information hub". Designed for "serious traders", this section of the website and mobile app provides expert insights and forecasts under the following categories:
Company News
Market News
The Month Ahead
Fundamental Analysis
Technical Analysis
Trading Data
If you're new to forex and trading CFDs, IC Markets has plenty of useful resources. For active traders with prior trading experience, there's a regular podcast discussing the latest trends and forecasts for all parts of the financial world. The podcast is impressive because most online brokers don't have one. The same goes for IC Markets' live and on-demand video content.
Whatever device you use, IC Markets gives you access to free weekly seminars so you can hone your skills and learn about things such as algorithmic trading and charting. New retail traders can also access a variety of guides and video tutorials.
In addition to these educational resources, you can use these IC Market educational guides:
Forex Glossary
Advantages of forex trading and trading CFDs
Getting started guide (10 lessons)
Weekly webinars
Trading hours and economic calendars
Forex calculator
International Capital Markets PTY is regulated by the Australian Securities and Investments Commission (Licence No. 335692) for its domestic and international operations. For its services in Europe, IC Markets is regulated by the Cyprus Securities and Exchange Commission under licence number 362/18.
This means your money is insured. The website uses the latest encryption technology to ensure your personal details are protected at all times. All customers have to be verified, too, so IC Markets can be classed as a safe online trading platform.
Useful information
Does IC Markets offer negative balance protection?
IC Markets doesn't offer negative balance protection, so take this into account if you're trading in volatile markets because losing money rapidly is a possibility.
IC Markets offers sentiment trading. The Sentiment Trader software displays information about current and historic long/short-term sentiment data.
How do I contact IC Markets?
The customer support options at IC Markets are:
Live Chat
Email: 
IC Markets phone number: +248 467 19 76 (international charges may apply)
IC Markets FAQs
Can IC Markets be trusted?
Yes, IC Markets can be trusted. This online forex and CFD trading platform is licensed and regulated in jurisdictions around the world and uses the latest security protocols, including SSL encryption.
How long does an IC market withdrawal take?
Local withdrawals take between three and five business days. International bank transfers can take up to 14 days. All withdrawal requests are processed during business hours up to 12:00 AEST/AEDT.
IC Markets Customer reviews
Most recent reviews:
There are no reviews yet. Be the first one to write one.
See which share tip is making the headlines

Have you considered transferring your pension?

Find the best trading platforms
*Capital at risk