Are you looking to buy Pfizer shares in the UK? This Pfizer shares guide is for you. In this guide, I'll show you the steps you need to buy Pfizer shares. I will also provide you with the crucial information you'll need for Pfizer Inc and where to buy Pfizer stock.
Also consider: Best shares to buy now
This's just a suggestive Pfizer Inc shares guide and isn't considered investment advice. Note that buying, investing and trading Pfizer shares and stocks puts your money at significant risk, and nothing is guaranteed.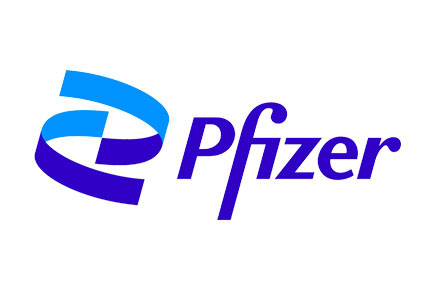 Choose a trading platform. If you're unsure which one to choose, see my guide to the best trading platforms UK.
Open an account. You will need your national insurance number, personal ID and bank details.
Enter payment details. Fund your new trading account via a debit card or bank transfer.
Search for the stock code on your trading platform. Search for "PFE".
Research Pfizer shares information. Your trading platform can show you the latest information for Pfizer.
Now buy your Pfizer shares. Go ahead if you're happy to buy Pfizer shares.
Pfizer (PFE) Live share price
Best platforms to buy shares
76% of retail investor accounts lose money when trading CFDs with this provider. You should consider whether you can afford to take the high risk of losing your money.
If you are new to the stock-based investment world, the truth is that you don't know where to start. Buying, trading and investing in Pfizer shares is stress-free and quick as long as you're familiar with the steps involved.
Here are the six steps you need to follow in order to buy Pfizer shares.
Step 1: Select a Trading Platform that Fits You
Find a trading platform that will allow you to access markets in the US. Since Pfizer is one of the world's largest pharmaceutical companies in terms of product production, market capitalisation and revenues, it isn't surprising to learn that many UK trading platforms allow you to buy and invest in its shares.
Essentially, Pfizer Inc is listed on four major exchanges, which include the London Stock Exchange, the New York Stock Exchange, the Swiss Exchange and Paris Euronext. However, Pfizer's primary listing is on the New York Stock Exchange, which means you need to find a trading platform that allows you to access United States markets.
You also need to find a brokerage company registered, licensed and regulated in the United Kingdom and that supports low trading fees and unique features. To find the right trading platform without having to go into overwhelming processes, just visit the top list of online brokers and pick one of them.
Also, you can seek independent advice from professional clients or industry experts if you aren't in a position to research. Such persons will provide investment advice, allowing you to make an informed decision in terms of choosing a trading platform.
Step 2: Open a Trading Account
You must sign up with a trusted share dealing platform that accepts UK investors to buy shares in Pfizer. Share-broking is currently a very competitive sector, and as a result, share-dealing services come in different guises, which range from investing apps that run on mobile devices to online platforms managed by some of the leading financial service providers.
Despite the wide range of guises, opening a trading account is the same on almost all apps and platforms, as you'll be required to provide personal, contact and bank details. After picking a legally permitted trading platform, follow the link to access its main website via your desktop or mobile device. Once you arrive on the homepage, locate the Join Now button and click on it.
This will activate an account creation form that requires you to provide some information, including full name, mobile number, home address, date of birth, national insurance number, and email address. You'll also need to choose a unique username and create a strong password.
Step 3: Enter Bank Details and Make a Minimum Deposit
All trading platforms regulated by the Financial Conduct Authority will require you to verify your home address and identity before you can make the first deposit. In order to verify your home address and identity, you need to upload a copy of your UK bank account statement/utility bill and your passport/driver's license, respectively.
After the verification process, you can add money to your share dealing account. You'll need to fulfil the minimum deposit requirements of your trading platform before you can buy shares.
As to making deposits, many investing platforms support different banking methods, which include UK Bank Transfer, Credit Cards, Debit Cards, Skrill, PayPal and Neteller.
Step 4: Search for the Pfizer Stock Code on Your Trading Platform
If you want to start trading international stocks immediately, you should use either cards or electronic wallets to deposit funds. Enter the stock code PFE into the search bar available on the trading platform page.
Once you do that, Pfizer will appear among the results. Select the Pfizer stock to access its order form. A Pfizer ticker code isn't only used when buying shares.
Retail investors use it anytime they want to find out more information about Pfizer stock, including dividend yield, dividend payments, and share price movements, among other essential things.
Step 5: Research Pfizer Shares
Even though Pfizer is one of the world's largest pharmaceutical companies and is considered a blue-chip corporation, that does not mean it's an excellent investment right now.
As a result, it's recommended that you do your own due diligence about the past performance, history and future forecast before you can make your investment decision.
Pfizer's Share Price History
The demand for painkillers, preservatives and disinfectants throughout the US Civil War doubled the revenue of Pfizer. Also, during the WW2, the company was the only pharmaceutical firm that had the ability to manufacture and distribute massive amounts of penicillin for the treatment of injured citizens and soldiers.
The pharmaceutical company went public in 1942, and its shares have been growing at a yearly rate of about 14.5%. The company has been in the news lately due to its coronavirus vaccine.
However, even though the drug manufacturer is one of the leading firms to manufacture and distribute a coronavirus antiviral treatment, its YTD return is still at -0.59%. Ultimately, Pfizer offers different valuation layers and is a self-protective stock that's typically resilient to recessions of economic.
Pfizer Dividend Information
In terms of dividends, Pfizer is a dividend-paying stock among retail investors looking for a yield on their investments. Pfizer pays a yearly dividend of approximately £1.52 a share, with a 4.02% dividend yield.
In line with this, Pfizer pays the same quarterly dividend when compared to other companies in the healthcare sector that pay a dividend average of £0.38 quarterly. On the other hand, this's much higher than the 2% investors can expect from the average of firms listed on the S&P 500.
Step 6: Buy Your Pfizer Shares Now or Later
Once your trading account has been verified and funded, you can buy Pfizer shares now or later. The process of buying Pfizer shares via online trading platforms is easy to follow and straightforward.
You just need to log in to your trading account and enter the ticker code PFE or Pfizer in the search box and click on the first result that appears. On the Pfizer share page, press Trade to trigger your order form.
In order to complete the purchase process, enter the amount of cash you want to invest in Pfizer shares. It's also advisable to set a stop-loss order to minimise massive losses.
You can also decide to set a market order, limit order or stop limit. After that, press the Open Trade button to complete the purchase process.
Keep in mind that if you're buying Pfizer shares outside of normal market hours (between 9:30 am to 4:30 pm, Eastern Standard Time), you'll need to press the Set Order button. Your Pfizer shares purchase will be completed when the markets reopen.
Pfizer Short History and Business Model
Established in 1849, Pfizer is one of the leading pharmaceutical firms in the world, with revenues of over £50 billion and more than 88,000 workers across the globe. Two cousins founded this company which is currently ranked 60th in the Fortune 500.
Pfizer products are sold in more than 120 countries. In 2018 alone, eight of the company's drugs generated more than £1 billion in worldwide sales. Pfizer has its headquarters in New York City and has a primary listing on the NYSE.
Pfizer stocks are a component of the S&P 500 indices and the Dow Jones Industrial Average. The business model of this US healthcare company is split into three major divisions, including Consumer Healthcare, Upjohn and Biopharmaceuticals.
In 2019, 8% of its revenues came from Japan, 9% from China, 46% from the US and 37% from the remaining parts of the world. In the latest developments, Pfizer has successfully manufactured a Covid-19 vaccine in partnership with BioNTech, one of the most established biotech companies in German. With an FDA approval, the vaccine is currently being rolled out globally to help combat the worldwide pandemic.
What to Consider Before You Can Invest in Pfizer
It isn't recommended to buy Pfizer shares just because you have opened a share dealing account and deposited funds into it. There are a few essential things to consider before you can start to trade shares.
These things are:
Learn More about Pfizer
Consider the latest information about Pfizer before you can start to trade shares. Use any financial instrument or tool available in the market to find out more about this company.
You can also obtain advice from experts in areas you don't understand. Your research should revolve around previous performance and future results, financial situation, latest Pfizer share price, company number in terms of expert rankings, and dividend yield.
It isn't easy to guess the future results of Pfizer regarding the financial situation and stock value. When researching, you should also keep in mind things like capital gains, the performance of Pfizer-based health products in the current market and anything you think can help you make a sound investment decision in the near future.
Competition
You need to consider other companies that Pfizer competes with in the world. Check the performance of these companies and then relate it to that of Pfizer to know whether it can be a viable stock or not.
The main competitors of this pharmaceutical firm include AstraZeneca, Moderna, Johnson & Johnson, GlaxoSmithKline, Merck, Novartis, AbbVie, Eli Lilly, and Roche Holding. Before you buy Pfizer shares, be sure to check some of these competitors.
Security
Opening a share dealing account requires all investors to provide some information and, after that, deposit money. You need to ensure that your online broker will keep your funds and sensitive details safe.
Many investors decide to purchase Pfizer shares after finding out that their selected trading platforms use state-of-the-art SSL encryption technology to protect funds and information.
There're two main ways of getting exposure to Pfizer's share price, which include trading and investing. Trading means speculating on Pfizer's share price movements without having to take ownership.
On the other hand, investing involves purchasing physical stocks hoping that the prices will increase in the future. Trading includes trading CFDs and spread bets, which are leveraged products.
These leveraged products provide investors with the opportunity to gain full exposure to Pfizer stocks while depositing smaller amounts of cash. Spread betting, and trading CFDs are popular with investors that have short-term goals because they can realise their losses and profits immediately.
Investors use spread bets to guess the Pfizer share value. Spread bets involve fractional shares since they allow investors to pay half value of Pfizer stocks to test the market in the coming few days, weeks, months or even years.
If you have been looking to know how spread bets help to predict Pfizer's share price or value, they do that by allowing investors to test the market before they can fully invest their capital. In terms of where to buy Pfizer shares at any target price, you should visit the list of top trading platforms and make a selection.
If you aren't sure what the right platform for you is, feel free to look for personal advice from professionals. Once you have decided to invest with one of the top investing platforms on the list, follow the six steps defined further above this page.
How to Find the Right Trading Platform
Trading platforms available for you to choose from vary widely in terms of payments, the markets you can access, and the types of tools and accounts available, among other features.
When you're looking for a trading platform, be sure to keep in mind the following important things:
Do You Want to Trade or Invest in Pfizer Shares?
You can purchase Pfizer stocks in two main ways, share dealing and derivatives trading. With derivatives trading, you can take advantage of products like spread bets and trading CFDs.
When it comes to share dealing, you invest in underlying shares, and you take direct ownership of them. Make sure that your investing platform allows you to develop a particular trading strategy or access the type of investment you want.
Do You Want to Do a Lot of Trading?
Experienced investors will always sign up with investing platforms that offer the lowest fees for huge trades. If you want to purchase PFE stock on a regular basis at a certain price, you should find a platform that offers lower prices based on trading volume.
Types of Trading Accounts Available
Many investing platforms offer different types of accounts, including ISA, general trading, and Self Invested Personal Pensions. You should choose a trading website that offers your favourite investing account, whether it is an ISA, SIPP or general trading.
Tool Types and Customer Care Support Service
How easy is the investing platform to use to buy or sell shares? An investing platform functionality is becoming an important battleground in enticing investors which brokerage websites to sign up with.
Make sure that the brokerage platform you have selected offers an easy-to-use mobile app as well as an excellently-optimised website that can operate on both mobile and desktop devices. On top of that, the platform should offer state-of-the-art customer care support service via live chat, email or telephone.
Valuing PFE stock isn't a walk in the park. However, you can use some complex instruments, popularly known as metrics, to know if PFE stock is overvalued or undervalued.
These metrics are:
P/E Ratio
The current P/E ratio of Pfizer is around 9x, which indicates that Pfizer stocks are undervalued. To find the P/E ratio, simply take the current Pfizer share price and then divide it by the per-share earnings. When you do that, you should get a P/E ratio of about 9x.
PEG Ratio
The latest PEG ratio of Pfizer is 1.1729, which means that the shares currently offer reasonable value for the most recent rate of growth. To calculate Pfizer's PEG ratio, take the company's P/E ratio and divide it by its latest growth rate. You should obtain a PEG ratio of about 1.1729.
Is Pfizer Worth Buying or Selling?
Pfizer shares are ideal for long-term investors. As a long-term investor, you will benefit not only from dividend payments but also from Pfizer's share price appreciation. The management of Pfizer is hopeful that the Covid-19 vaccine will continue to be in high demand, boosting its revenue.
Based on the past performance of the company, you can conclude that Pfizer is a solid dividend stock to purchase and hold. But remember to research before you can make the final decision.
The best way to purchase Pfizer shares is through online trading platforms. Pick one from the recommended list, sign up with it and deposit money. Use the money you have deposited to purchase Pfizer shares.
Deciding which stocks and shares to purchase isn't an easy task. And nobody can give you personalised advice or make a decision for you.
The main things that make people buy Pfizer shares include the following:
Strong cash flows and profitability
A history of innovation and a large drug pipeline
A solid position in the race for the Covid-19 vaccine
Pfizer's focus on core business
Massive and Expanding dividends paired with solid share buybacks
How do I Buy Stock in Pfizer?
To buy stock in Pfizer, follow the step-by-step guide above. You should have shares in your account after going through all six steps.
Can You Buy Stock Directly from Pfizer?
Yes, you can buy stock directly from Pfizer as long as you sign up with one of the recommended and trusted investing platforms.
Be sure to choose your favourite one from the list once you are sure that Pfizer shares are worth your money and time. Remember, researching is important when it comes to deciding your final investing destination.
Please note
The value of your investments (and any income from them) can go down as well as up and you may not get back the full amount you invested. Past performance is not a reliable indicator of future performance. Investments should be considered over the longer term and should fit in with your overall attitude to risk and financial circumstances.
See which share tip is making the headlines

Have you considered transferring your pension?

Find the best trading platforms
*Capital at risk