Are you planning to buy Manchester United shares in the UK? Look no further. I'll show you how to buy Manchester United shares UK in this guide. Buying Manchester United Plc stocks and shares is easy and quick, and I'll take you through the six simple steps you need to buy shares. On top of that, I'll provide you with the vital information you'll need to buy Manchester United shares.
Also consider: Shares to buy now
This's just a suggestive Manchester United stock guide and doesn't amount to or constitute investment advice. Take note that buying, trading and investing in Manchester United Football Club shares and stocks puts your capital at high risk, and nothing is guaranteed.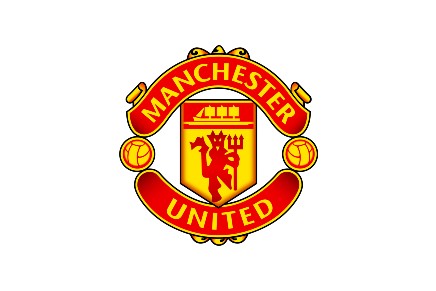 Choose a trading platform. If you're unsure which one to choose, see my guide to the best trading platforms UK.
Open an account. You will need your national insurance number, personal ID and bank details.
Enter payment details. Fund your new trading account via a debit card or bank transfer.
Search for the stock code on your trading platform. Search for "MANU".
Research Manchester United shares information. Your trading platform can show you the latest information for Manchester United.
Now buy your Manchester United shares. Go ahead if you're happy to buy Manchester United shares.
Manchester United (MANU) Live share price
Best platforms to buy shares
76% of retail investor accounts lose money when trading CFDs with this provider. You should consider whether you can afford to take the high risk of losing your money.
If you want to invest in Manchester United stock without going into many details, follow the following steps.
Step 1: Find a Stock Broker
Manchester United was listed on the New York Stock Exchange in 2012 under the stock code MANU. What this means is that you need to find a reputable stock broker that not only operates in the United Kingdom but also provides access to the United States markets.
The trading website should also hold a financial Conduct Authority license (FCA) license and offer a user-friendly investing environment. A user-friendly investing environment means that the trading site is safe and secure, easy to use and supports some of the leading payment methods in the UK and across the universe.
If you are unable to find a trading platform that meets all of your investment needs and requirements, you can either seek independent advice from experienced investors or visit the list of top trading platforms and pick your favourite one.
Step 2: Open an Account
After picking one of the best trading platforms, the next step is to create an account. The first thing to do is to visit the official website of your trading platform and press the Join Now/Create Account/Sign UP button.
Then, you will see an account creation form that features various fields. You must enter all the details that these fields request, including your name, email address, contact and bank details, username and password. Depending on your trading platform of choice, you'll need to provide additional details such as your National Insurance Number
Step 3: Enter Payment Details and Deposit Money
At this point, you can access your platform's trading dashboard and learn how to use it with a demo account. Since the Financial Conduct Authority regulates all top trading websites, you aren't allowed to deposit money before verifying your identity.
The verification process requires you to provide proof of ID and address. You'll need to upload a copy of your driver's license/passport and utility bill/bank statement to verify your identity and address.
Once your account is verified, you can enter bank details and then send money to your account using any of these banking options: credit and debit card, UK bank transfer, Trustly, Skrill, PayPal and Neteller. Remember, in order to trade on any top-rated trading platform, you must fulfil a minimum deposit requirement and other related terms and conditions.
Step 4: Search for the Manchester United Stock Code on Your Trading Platform
Now that you have enough money in your account, you can acquire Manchester United shares on your trading platform's dashboard by typing in the stock code MANU in the search field. Then you will be directed to the MANU instrument page from where you can analyse the stock before placing a purchase order.
Step 5: Research Manchester United Shares Information
Before you can invest your money in Manchester Utd shares, it would be helpful to research and discover more about this successful football club. When researching, you need to take into consideration the financials and future strategies of the company, the dividend payout, and past performance.
You also need to take a look at the Manchester United share price and the latest financial situation of the football club. Here are the details about the firm, its share price history, dividend information and ESG breakdown.
What is Manchester United?
Manchester Utd is one of the leading football clubs in the UK, Europe and the entire globe. As one of the most successful clubs globally, it enjoys a fan base of more than 1.1 billion. Manchester Utd isn't only an English club that contends in different top competitions like the Premier League and Europa League, but it's also the fourth largest valuable football club on the Forbes list after Bayern Munich, Real Madrid and Barcelona.
Also referred to as the theatre of dreams, Old Trafford is MAN UTD's stadium and has approximately 76,000 seats, making it the second-largest sports ground in the United Kingdom after Wembley. Globally, Old Trafford is the 34th largest in the world. Currently, the Glazer family owns and operates the football club.
Manchester United Shares: Dividends Information
Manchester United pays dividends, and that is one of the main reasons why its stock is considered the most attractive for purchase. All shareholders get a yearly dividend of about £0.18 a share, representing a 1.10% dividend yield. Since 2016, Manchester Utd has paid the same semi-yearly dividend payout of £0.09, with a dividend yield of between 0.95% and 2.28%.
Manchester United Share Price
As you already mentioned, Manchester United shares are listed on the New York Stock Exchange. When the shares were listed on the New York Stock Exchange in 2012, the MAN UTD stock was traded to the public at a price of £14 per share. Since then, the Manchester United share price has been trading in a narrow range.
While the MAN UTD stock was trading progressively for the first five to six years, it attained its high-time levels of £26.20 per share in 2018 as a result of excellent earning results. During the Covid-19 pandemic, the Manchester United share price was trading at a descending trajectory, attaining the lowest level of £13.29. This was mainly due to the shutdown of world football and many other sports.
Manchester United ESG Breakdown
Currently, investors are looking to buy shares in football clubs and companies that are socially responsible and environmentally friendly. The ESG score is one of the easiest ways to know if a given company is ethical or not.
In the case of this company, the scores for the environment, social and governance are 63, 51 and 49, respectively. These figures show that the club is above average, therefore considered a socially and environmentally-friendly company.
Step 6: Now Buy Your Manchester United Shares
If you feel that Manchester United shares are worth your time and capital after researching, proceed to make a buying order. Press the Buy button on your trading platform to access an order form that will request you to specify the amount of cash you want to invest in MAN UTD and then specify the order type you want, which can be a limit order or a market order.
A Short History of Manchester United
Manchester United is one of the oldest football clubs in the UK. The club won its first major trophy in 1908 and the second title in 1911. Manchester Utd became a powerhouse in European football after the Second World War. After a series of various runner-up medals, the Red Devils won their third league trophy in 1952, when Sir Matt Busby was at the helm.
Under Sir Matt Busby, the Red Devils would win their first division championship, making it the first English club to win the European Cup. Under the management of Sir Alex Ferguson, the club won a total of 26 major titles, including thirteen EPL trophies.
It was until 1999 that the club recorded the most famous achievement, winning the Champions League, Premier League and FA Cup in a single season. The Glazer family is currently the owner of the company.
After completing the sign-up process, you don't go straight to buy Manchester United international stocks. There're some factors to think about before investing your hard-earned cash. These factors are:
Research Manchester United Shares
Before you can make any purchase, investment or trade, you need to research thoroughly. Research the company's shares and business to know if the stock can be a good addition to your current investment portfolio. Studying the club puts you in a better position to make an informed investment decision that can result in massive earnings.
Prior to making the investment decision, you can also look for personal advice from experts. Industry experts provide investment advice, allowing you to take advantage of excellent trading opportunities available in the stock market world.
Consider Your Investment Portfolio
Think about how a new stock will affect your current portfolio and other investments. Assess whether the new stock will increase your earnings or not before buying real shares. Also, consider having a portfolio if you do not have one. Building and managing a portfolio is challenging, so you should be ready to take on all the responsibilities ahead of you.
Other Fees
Trading platforms require their customers to pay certain types of fees, which include inactivity, deposit and withdrawal. Other fees that are common with trading sites are commissions and stamp duty.
Similar to many investors, you will want to consider the fees that your trading platform charges before buying shares. Some investing platforms charge zero commissions but require their customers to pay extra fees. Check if any extra fees apply prior to buying shares.
While many top trading websites allow you to invest in Manchester United stocks, different ways are available when it comes to buying shares in the current stock market, which include:
Trading CFDs
Trading CFDs is one of the most common trading derivatives available in the stock market world. With trading CFDs, you can speculate on the Manchester United share price movements, including whether there will be a rising trend in the value of shares or not. This method of stock purchase doesn't require you to buy or sell underlying assets.
Spread Betting
You can also acquire shares through spread betting. Investors use this derivative technique to speculate on share prices and leveraged products as well as financial markets such as stocks, commodities and indices without possessing underlying assets.
Spread betting primarily helps investors to foretell whether the Manchester United share price will increase in value or not. With spread betting, you can pay half cost of a Manchester United share price, providing you with the opportunity to test the market before fully buying shares.
How to Find the Right Platform
Stock trading platforms vary widely due to the different features they offer. So to get a perfect match, you need to find answers to these simple questions:
·         Do you want to trade or invest in Manchester United shares?
·         Do you want to do lots of trading?
·         Which type of trading account do you want to create and use?
·         Do you want to trade in funds, shares & funds or funds only?
·         How easy is it to use the trading platform?
·         And what types of tools and customer care services are available on the platform?
Valuing Manchester United Shares isn't a straightforward task. The good news is that you can use the P/E ratio of the club to know if its shares are over- or under-valued. Finding the P/E ratio is easy as you only need to divide the market value per stock by the firm's EPS. To calculate the earnings per share of the club, take its net earnings and divide them by the total number of outstanding shares.
Is Manchester United Club Stock a Good Investment?
With three Champions League titles and 20 premier league trophies, it is easy to conclude that the club will continue to perform excellently in the football world. Also, the announcement that MAN UTD will compete in the European Super League together with other top teams like Liverpool, Manchester City, Tottenham, Chelsea and Arsenal provides room for additional revenue for the club. On the other hand, MAN UTD is operating in a different way nowadays, despite the criticism from most fans and their demands for the Glazer family to sell the firm.
When you buy shares via a trading platform, you will be sure to enjoy some benefits, which include:
·         Lower or affordable trading costs
·         You can hold all tax investments like SIPPs and ISAs in a single place
·         24/7 access to investments
·         Easy access to share markets in the UK and other parts of the world
Is MAN UTD Publicly Traded?
Anyone can buy shares in Manchester Utd since it is a publicly-traded business. The Glazer family is only recognised as the owner of the club since it owns the largest percentage of its stocks. As a publicly-traded business, Manchester United shares are available to anyone, but the novelty shares price changes with the club's value.
You can buy or sell Manchester United shares anytime you want. Only buy shares after researching and concluding that it is worth a buy. To make a profit, you need to buy shares and sell them when the price increases. You can also sell them when you notice that the price is falling and it isn't going to increase in the near future.
Overall, the club is on the right track, and it's likely to provide impressive future results. In the view of most investors and analysts, Manchester United share could be a great buy and hold. Analysts predict that the price of shares could be about £19 a share in the near future.
Can You Buy Shares in the Premier League?
Yes, you can buy shares in the Premier League through a football club, like Manchester United or Manchester City.
Is Manchester United a Good Stock to Buy?
Analysts predict that Manchester Utd is a good stock to purchase. However, before you follow their advice, be sure to research and make a decision on your own.
Please note
The value of your investments (and any income from them) can go down as well as up and you may not get back the full amount you invested. Past performance is not a reliable indicator of future performance. Investments should be considered over the longer term and should fit in with your overall attitude to risk and financial circumstances.
See which share tip is making the headlines

Have you considered transferring your pension?

Find the best trading platforms
*Capital at risk