In this guide, I will expound on how to buy General Electric Shares UK from the best brokers, all of which allow you to access the New York Stock Exchange. Buying General Electric shares and stocks is easy and quick, and I will provide you with the necessary information you'll need to buy GE stock.
Also consider: Best shares to buy today
Remember, this is just a suggestive General Electric stock guide and doesn't amount to or constitute investment advice. Buying, investing and trading General Electric Co stocks and shares comes with a high risk to your capital and nothing is assured.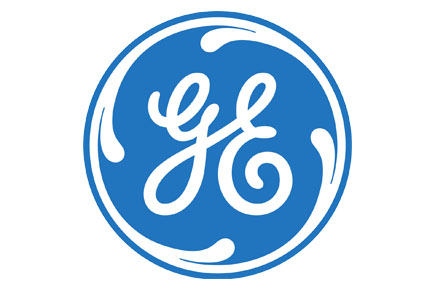 Choose a trading platform. If you're unsure which one to choose, see my guide to the best trading platforms UK.
Open an account. You will need your national insurance number, personal ID and bank details.
Enter payment details. Fund your new trading account via a debit card or bank transfer.
Search for the stock code on your trading platform. Search for "GE".
Research General Electric shares information. Your trading platform can show you the latest information for General Electric.
Now buy your General Electric shares. Go ahead if you're happy to buy General Electric shares.
General Electric (GE) Live share price
Best platforms to buy shares
76% of retail investor accounts lose money when trading CFDs with this provider. You should consider whether you can afford to take the high risk of losing your money.
Are you looking to buy General Electric stock in the UK? If so, look no further. Aside from providing a list of the best brokers to choose from, I will take you through the six steps you need to purchase General Electric Company stock.
To buy General Electric Company stock successfully from an online broker, you need to have a computer, tablet or smartphone with an excellent internet connection, a bank account and a valid passport or a driving license. Here are more details about the six steps.
Step 1: Find and Choose the Best Online Broker
One of the features that your online broker of choice needs to have is a wide range of exchanges that it has access to. Not all brokers provide you with the opportunity to buy General Electric Co shares just because they do not have access to the New York Stock Exchange. You need an online broker that allows you to access this top stock exchange.
The online broker should also fit you in terms of budget. Not all brokers offer affordable fees and commissions; some of them are super expensive, especially if you want to purchase a couple of General Electric Company stocks once in a while. The best brokers will allow you to buy some General Electric stocks without paying any fee or commission, especially if you are new in the shares world.
You can find the best brokers from the recommended list. When recommending an online broker, experts consider various factors, including accessible stock markets to trade, investment account fees, trading platform and how easy it's to sign up. Security of your information and funds is also a vital factor to keep into consideration.
Before you can open an account with any discount broker, you should seek independent advice from experts. Some sites offer discounts for new broker accounts and request higher fees and commissions when investors make subsequent deposits and purchase shares. You can avoid such trading platforms if you look for independent advice. Always be careful when choosing a trading platform to open a broker account with.
Step 2: Create a Brokerage Account
After finding the best trading platform, you need to create a broker account. The process is similar to that of opening a regular bank account, and everything is done online. On some trading platforms, the process is quick and straightforward as opening a Gmail account, while at some brokerage websites, it takes some days until they complete the verification process.
Step 3: Confirm Bank Details and Deposit Funds
Almost all trading platforms will require you to confirm your bank details through the account verification process. During this process, you will be required to upload a copy of your latest utility bill or bank statement to show your current address. You'll also need to provide a copy of your passport or driver's license to complete the verification process.
In order to buy those General Electric Company stocks, you must pay cash. You need to deposit this money into your brokerage firm account and then use it to buy stocks. Depositing funds to your account is usually super quick and easy, as you only need to follow the instructions available on the deposit page of your brokerage firm's main website.
The most popular way of depositing money into your account is bank transfer. Aside from bank transfers, other deposit methods include debit and credit cards as well as electronic wallets such as PayPal, Skrill and Neteller.
Step 4: Search for the Ticker Symbol GE on Your Trading Platform
Once you've deposited funds into your account using bank transfer, PayPal or any other option, you are ready to purchase your preferred stock number. Access the trading dashboard of your stock trading platform and search for the ticker symbol GE. When you enter GE into the search field, the results will show up, and General Electric Co will be among them.
Pick General Electric Co and click on 'Trade.' A search field is a helpful tool as it allows you to find what you need within a shorter period, and you can use it anytime you want to check things such as the current GE share price and firm news, to mention just a few.
Step 5: Research General Electric Co Shares
After the release of the Covid-19 vaccine, the optimism in the stock market seems well-founded. Firms such as General Electric Co could be one of the huge gainers of rebound share prices, and individuals who have been waiting for years for General Electric Company stock's price to increase again are eagerly waiting for a solid signal to purchase GE shares.
However, as there is still a high risk involved in purchasing shares, it is vital to analyse the GE stock as well as the fundamentals of the company before you can risk your hard-earned cash. That being said, let's take a look at the General Electric Company stock price history, the market cap of the company and earnings information, its key strengths and recent performance.
GE Share Price History
General Electric Co is a huge worldwide company that has been operating for more than 20 years. Currently, the company is ranked 33 on the top list with a market capitalisation of over £88 billion. Since 2019, General Electric Co has managed to employ more than 200,000 persons across 63 countries and in 194 offices.
While the company is one of the largest firms globally, its stock price has been trading on a downward trend for about two decades and currently, the multinational conglomerate shares trade at lower rates since the mid-1990s. The problems of the company started around the 2008 stock market crisis. As a result of a series of issues and events, the GE price of shares and stocks has dropped by over 60% since 2016.
The massive debt load of the company was one of the major concerns. GE's net debt reached a peak of about £108.570 billion in 2018. After making some serious and important changes, including the replacement of the CEO, the stock price started to rise steadily between 2019 and early 2020. In March 2020, the stock price dropped as a result of the Covid-19 pandemic. But since September of the same year, the General Electric Company stock's price has been on the rise, attaining nearly 70%.
General Electric Co Stock Price Fundamentals: Market Cap, EPS and P/E Ratio
As already mentioned, General Electric Co has a market cap of approximately £88 billion, making it one of the biggest companies globally when it comes to market capitalisation. GE's P/E ratio stands at about 28.60, which is a little bit higher compared to the industry average. For its 2020 third fiscal quarter, the company stated an EPS of £0.06, and since then, it has increased by £0.35.
General Electric Dividend Payments Information
General Electric has a quarterly dividend system. That means it pays quarterly dividends to all stockholders of common shares. The primary reason for the company to keep paying quarterly dividends is symbolic, as it aims to prevent any problems when restarting them. With the increased performance of the company in the current financial markets, its stock price and dividend payments will only continue to increase in the future.
Step 6: Now Buy GE Stocks
Now that you have information about General Electric Co's dividend, EPS, P/E ratio and share price history, and you're convinced that the GE stock is worth your money, you can go ahead and buy shares. To buy GE shares, log in to your trading platform account, search for GE shares, enter the number of shares you want to purchase and then press the 'Buy' button. The button will trigger the purchase process and allow your trading website to execute the order.
When placing your order, you can pick from different types. The limit order provides you with the chance to specify the exact stock price at which you wish to purchase the stocks, while the market order enables you to buy at the actual stock market price.
General Electric Co: A Short History
General Electric Co was created from a merger between the Thomson-Houston Electric Company and the Edison Electric Company in 1892. J.P Morgan arranged the merger. For the next 100 years, it expanded along with the economy. In 1896, it became one of the founding members of the Dow.
General Electric brought lots of things to Americans, including electricity and kitchen appliances. Until 2021, GE operated in various sectors such as renewable energy, power, aviation, healthcare, additive manufacturing, digital industry, rail transport, finance and venture capital, but has since separated from several sectors, now concentrating on four major areas.
In 2020, General Electric ranked as the 33rd largest company in the USA among the Fortune 500 by gross revenue. General Electric ranked among the Fortune 20 in 2011 as the 14th most profitable company. Two of the company's workers, Irving Langmuir and Ivar Giaever, were awarded the Nobel Prizes in 1932 and 1973, respectively.
On 9th November 2021, GE announced it would split into three public firms: GE Healthcare, GE Vernova and GE Aerospace. The new firms will focus on healthcare, aerospace and energy (power, digital solutions and renewable energy). GE Healthcare will be the first spinoff which is planned for 2023, and then GE Vernova in 2024. GE Aerospace will be the last spinoff.
Factors to Consider Before Investing in General Electric Core
It is advisable to take your time to research stocks thoroughly before investing your money in them. This applies to both advanced investors and those who have not bought stocks before. You will only be able to make rewarding investments if you have more information and knowledge about a given stock. Here are the things you need to consider before buying GE shares.
Research General Electric Company
Always find out and examine the company's fundamental data first. What is GE? How did the firm start? And how did it expand? Is GE's profit and revenue growth picking up? And is the firm innovating? If you get answers to these questions, then you will be excellently positioned to make informed investment decisions.
Find the Right Trading Platform
Individual brokerage firms each have their advantages and disadvantages. While some are user-friendly, others are more expensive but offer many features that you'll find very helpful. You can look for personal advice from experts or visit the list of broker reviews to find the right brokerage platform.
Examine Broader Stock Market Conditions
It's always vital to analyse all stock market general trends before investing your capital. If a bear stock market is just setting in and share prices are dwindling, it would be wise to wait and invest your capital later when the stocks are affordable. But if the stock price is increasing, it is best to invest hurriedly to gain from the rising prices.
Set Your Budget Size
Experienced investors never risk more than what they are willing to lose. This is a golden rule for investing in stocks or gambling. If you are an investor, you need to know that not every investment decision you make will result in a profit. As a result, you need to set a budget size that blends smoothly with your current financial needs and requirements.
Understand the Basics of Investing in Stocks
Before you can dig deeper into the stock market, ensure you understand how it functions. Understanding the basics of investing in shares will enable you to define your goals well and have a good idea of how you'll achieve all of them.
Decide between Trading CFDs and Share Dealing
Choose an investment strategy type you wish to pursue, and ensure you have done both technical analysis and fundamental analysis for trading CFDs and share dealing in that order.
You can buy and trade General Electric Co shares in two main ways, which include directly from an online brokerage website and a mobile application. Both mobile apps and brokerage sites enable you to buy and trade General Electric Co shares from your smartphone and computer, respectively.
While all brokers operate on different devices, either in the form of mobile apps or websites, they have some differences that originate from features, fees and resources. You should only buy General Electric Co shares and stocks from trading companies that hold Financial Conduct Authority licenses or are controlled by other top regulatory bodies.
How to Buy Stocks in General Electric Company
It is easy to buy General Electric Co shares as long as you have a trading account. The tasks you need to accomplish in order to buy stock in GE include:
Log in to your brokerage account after going through the step-by-step guide section above
Choose General Electric after searching the firm in the search field
Enter your preferred position size or deal price
Specify the number of GE shares you wish to buy and press the 'Buy' button
Confirm your order
How to Find the Right Stock Trading Website
With a vast range of stock trading websites available these days, it's challenging to pick the best one. While you can look for personal advice in terms of selecting the right trading website, there are some important factors that can help you choose the best broker. These factors are:
Is the Platform the Best in the World?
Pick a reputable trading website. A reputable trading site is always at the forefront of innovation and is considered a leader in the industry. The best platform must offer a well-optimised website as well as a mobile app, giving you easy access to different financial markets.
On top of that, the platform should support a wide variety of popular third-party trading sites enabling access to many markets globally that can be traded with expert assistance or a customisable automatic trading strategy. A top-notch platform must be a leader and should always be looking at different ways to enhance and maintain its competitive advantage in all financial markets.
Is the Platform Trusted and Established?
Before picking a General Electric Co broker, make sure it has an excellent track record in the market. Aside from operating for five or more years, the platform must be well-regulated. That means it must be supervised and checked for conduct by some of the leading regulatory organisations, including the Financial Services Authority, Australian Securities and Investments Commission, and Cyprus Securities Exchange Commission, among others.
Commissions and Fees
Make sure that the trading platform is transparent with commissions and other fees like stamp duty and that they are competitive enough. Your platform of choice should have competitive offers for trading CFDs, Forex, share dealing, spread betting and cryptocurrencies.
24/7 Customer Care Support
Customer care support is important when it comes to stock trades and trading CFDs. When dealing with brokers and investing your money, you need excellent customer support services to help you solve all problems associated with buying and selling General electric stocks.
The customer support services should be able to help you cancel and upgrade a service or product. Also, it should offer assistance in terms of troubleshooting, training and installation of software and applications.
Make sure that your platform offers customer support services that include live chat support, email and phone. On top of that, it should support different languages, including English, German, Italian, Spanish, and many more, especially if it operates across different countries.
Comprehensive Trader Resources
Make sure that the brokerage platform you choose to trade General Electric shares or stock CFDs offers free tools like risk management, evaluation and schooling tools. Lots of resources are important since they offer the latest company news and insights, enabling you to make smarter decisions.
Are General Electric Stocks Undervalued or Overvalued?
To determine if General Electric stocks are under or overvalued, you need to utilise the P/E ratio. The P/E ratio is the company's net profit amount divided by the number of the outstanding shares. A higher P/E ratio shows that a stock is overvalued. On the other hand, a lower P/E ratio indicates that the stock is undervalued. You need to calculate and consider the P/E ratio of General Electric Co before you can invest your capital.
A GE stock can only be thought to be overvalued when its price doesn't line up with its earnings forecast. For instance, if the stock price is 50x higher than its earnings, it's likely to be overvalued compared to one that is trading 10x its earnings. Additional factors to keep in mind when deciding whether the GE stock is under or overvalued are the change in fundamentals of the company, the price-to-book ratio and the free cash flow amount that GE has.
There are two aspects to look out for when it comes to buying or selling General Electric Company stocks. They include the buying volume and the selling volume. These two aspects combine to form a total volume. The buying volume includes the number of contracts, shares or anything associated with buying stocks, while the selling volume represents the number of things linked to selling trades.
As an investor, you will know when to purchase General Electric stocks once you have done a thorough research and you feel confident that the stock price will rise in the long or short term. If you're willing to hold onto the stocks until their prices increase, then you'll know the right time to sell shares. And if the prices start to drop, it is a perfect time to buy shares.
General Electric Co CFDs and Stock Market Times
When trading in GE shares, you're limited to when the New York Stock Exchange is open between 9:30 am and 4:00 pm ET on regular trading days. You can only be able to buy and sell General Electric stocks with your brokerage platform when the market is open. When it comes to trading CFDs, you can trade across the day (24/7).
How to Buy General Electric Stocks in the UK with 0% Commission
You need to find a General Electric Company stock broker who can allow you to access the shares market in the USA. While finding a broker to buy shares in the UK is straightforward, you'll need to conduct a thorough search for a brokerage platform that will allow you to gain full access to the General Electric Co shares.
The brokerage platform should also provide you with an effective stock trading environment for your investment, business and other services. Two major brokers that will allow you to buy General Electric Co stocks in the United Kingdom with zero commission include EToro and Capital.com.
How does General Electric Co Fit in Your Investment Portfolio?
Before investing in General Electric Co shares, you need to first think about the amount of your investment portfolio that you have already invested in the company's stock. If you decide to increase your General Electric Co stocks, your capital may be at high risk if the company's performance worsens, as has been the case in the past few years.
Additionally, it is possible to miss out on some or all of the diversification benefits that originate from investing in different equalities. Seek personal advice from financial professionals in the industry before you can make any significant changes to your current investment portfolio.
You should always aim to develop a diversified portfolio that features things like funds, bonds, and stocks, as well as alternative assets, especially if you're a new investor. Ensure that the funds you want to invest aren't required for something else, including paying debts or building an emergency fund.
Nobody is safe in the world of stocks since even the most successful stories can turn sour. According to industry experts, investing your capital in the market itself is a verified long-term approach than just picking some of the hottest stocks anytime.
Remember, the GE stock prices in the past few years may not indicate the future performance of the shares in the market.
What is the Difference between Buying, Selling, and Trading General Electric Co Stocks?
Understanding the essentials of how to purchase, trade and sell General Electric Co stocks is vital. Here is what each process involves.
Buying General Electric Co Shares
The buying process involves finding a trusted brokerage platform and placing an order for the stock, as explained in the step-by-step guide section further up this page. You should be sure to buy your General Electric Co shares when the stock prices are low so that you can earn a profit when you sell them once they increase in trade value.
Trading General Electric Co Shares
Trading is similar to buying. However, investors do it over shorter times with the aim of earning smaller profits regularly. With trading, you can make money within a shorter period and use your profits or GE capital on other investments or your day-to-day expenditures. Industry experts recommend that, as a newbie in the world of stocks, you should make investments for a maximum of six months instead of trading in quick successions.
There are two ways of trading shares. You can trade shares via buying and selling stocks or through CFD trading. CFD trading allows you to speculate on share prices and trade with leverage. While CFD trading will enable you to chase huge gains, it comes with huge risks.
CFD Trading vs Share Dealing
In terms of investing in stocks, you have two main options, which include share trading and dealing. The method you choose to use primarily depends on your investment strategy. If you're thinking long-term, you should go for share dealing. On the other hand, you should choose CFD trading if you want to enjoy short-term gains.
What is Share Dealing?
Share dealing involves buying and holding stocks in General Electric over the long term. If you decide to go with share dealing, you're seeking to benefit from an increase in the price of stocks or dividend payments over time. Doing an in-depth fundamental analysis of the firm you're investing in is crucial. You want to invest your cash in stocks you believe will increase in trade value over time.
CFD Trading
Contracts for the difference might be a better option for trading stocks if you want to earn money in the short term. CFDs allow you to trade against a stock's value without taking ownership of any underlying assets. When CFD trading, you're simply looking to purchase or sell shares quickly to benefit from short-term value fluctuations.
One major thing that makes CFD trading attractive is that it enables you to trade with leverage. When trading using contracts for difference, it's vital to be skilled at interpreting stock price charts and conducting technical analysis. Since you are trading shares not only quickly but also frequently, the company's fundamental strength in which you're investing your funds isn't as crucial as predicting how its stock prices will rise or dwindle.
Selling General Electric Co Shares
Anytime you sell shares, you will want to earn a profit. To achieve this, you must sell your shares at a higher price compared to the one you bought at. Selling your shares is up to you as you might decide to keep them in your account, hoping to take advantage of the increased revenue.
You can also decide to sell your General Electric Co shares if you see that the price of the stock is already up and you have noticed that it might fall in the coming few months, weeks or days. Also, you can decide to sell your stock if the price has dropped since you bought it, and the chances of falling further are high. If this is the case, it might be a perfect time to reduce your losses by selling the shares.
While General Electric Co has been facing headwinds for the past few years, the current share price is trading calmly. As a result, many financial experts and analysts believe that it's a perfect time to purchase shares of this leading industrial company. That being said, here are the main reasons why General Electric Co stocks are worth buying.
First X-Ray Artificial Intelligence Technology
The General Electric Healthcare sector released an x-ray artificial intelligence technology to help doctors and other health experts examine patients with breathing difficulties. The x-ray artificial intelligence technology could be vital in assisting Covid-19 patients or those with breathing issues in the future. This technology is a game-changer in the healthcare sector as it helps patients get quick treatments without waiting for experts to scrutinise x-ray scans.
An Improvement of Balance Sheet
Similar to many other leading companies, the 2008 financial disaster hit General Electric Co very hard, and the industrial company is trying its best to recover from the fall. Since the financial crisis occurred, General Electric Co has been selling assets to help reduce its debts and boost its current balance sheet. In line with this, the company has managed to sell some of its businesses, including portions of its renewable energy and healthcare sections.
General Electric Co Already Dominates the Aircraft Engines and Servicing Market
General Electric's aviation section, which manufactures jet engines, is not only the largest supplier based in the United States but also the second-largest commercial aircraft engine supplier in the world. At the time of creating this guide, General Electric had a 59% market share and was operating approximately 20% margin on jet and aircraft engines as well as other services.
Buying real General Electric shares means that you're purchasing/owning 100% of each share. What this means is that you own the stocks in your name as underlying assets. You'll need to ensure that your account has enough money to fund your stock bid price.
Buying a share of the General Electric Company stock means you are becoming a part owner. Depending on the amount of General Electric stock you own, you will enjoy some benefits that the company offers. Some firms choose to reinvest the revenue to expand further or decide to pay dividends to stakeholders.
On the other hand, Fractional shares allow you to buy a given percentage of General Electric shares. If you invest in fractional shares, you are able to diversify your portfolio and increase cash flow, even with small cash amounts. Fractional shares allow investors to buy stocks based on the amount of pounds they choose instead of General Electric stocks' full price.
Advantages and Disadvantages of Fractional Stocks
Advantages
Buying fractional stocks provides you with increased control over your portfolio. With fractional stocks, you are able to develop a strategy based on the stock amounts you prefer. Through this investment technique, you can easily buy different stocks that you can develop into a well-diversified portfolio. Also, fractional shares offer proportionate dividends, meaning if you own 25% of General Electric shares, you'll get 25% of the company's dividends that full shares pay.
Disadvantages
You need to be careful when purchasing fractional stocks since selling them isn't easy. The main reason it is challenging to sell fractional shares is that you must sell them via the same account from which you purchased. The demand for fractional stocks isn't always high. These types of shares come in different increments, which means finding an investor to buy them can take longer.
The number of shares you own primarily depends on your income and the type of risk taker you are. There's no set stock quantity that every shareholder should have. However, there are a few guidelines to follow.
Always try as much as possible to obtain enough diversification in your current portfolio to avoid some losses while at the same time not overstretching your budget and investments. Any number of shares that will allow you to achieve most of your goals is ideal.
Are General Electric Stocks Ideal for Retirement?
Stock investments have provided higher returns compared to account savings, making them an ideal technique for growing your retirement savings. Since some stocks are highly volatile, you need to research before investing your money. Stocks can offer tax-advantaged investment funds growth, but you need to choose between a current tax cut or later.
How Do I Reduce Risks Investing in General Electric Stocks?
If you visit any page that offers investment guidance, you will discover that it features a risk disclosure section. The main reason is that financial experts know that investments always come with risks. However, there are some tips that can help you reduce risks when investing in General Electric shares in the UK. These tips are:
Diversify Your Portfolio
Spending all of your funds or savings on shares of one or two companies is risky. If the company or companies go bust, you'll lose all of the funds. To manage this risk, buy shares from other companies in order to diversify your portfolio. In simple terms, you are buying different stocks and not storing all of your eggs in a single pot or basket.
Avoid Scams
There are many scam brokers out there trying to steal your hard-earned money. Anytime you encounter automated investment algorithms or binary options that generate outstanding returns, you should start getting suspicious and be sure to turn the ads down. To avoid scams, sign up with trusted trading sites.
Why is General Electric Splitting?
GE is splitting to improve its services and increase revenue. The company has split into energy, healthcare and aviation sectors.
How do I Buy General Electric Company Stock?
To buy shares, sign up with one of the brokers and deposit funds into your account. Finally, use those funds to buy General Electric Company stock online.
Please note
The value of your investments (and any income from them) can go down as well as up and you may not get back the full amount you invested. Past performance is not a reliable indicator of future performance. Investments should be considered over the longer term and should fit in with your overall attitude to risk and financial circumstances.
See which share tip is making the headlines

Have you considered transferring your pension?

Find the best trading platforms
*Capital at risk