In my latest guide, I'll show you how quick it is to buy shares in Boohoo Group Plc. Buying Boohoo stocks and shares using an online trading platform is easy, and I'll provide you with all the necessary information you will require to invest in Boohoo shares.
Also consider: Best stocks and shares to buy now
This is just a suggestive Boohoo Group Plc shares guide and doesn't amount to or constitute any investment advice. Trading, buying and investing in Boohoo stock involves high risks, including losing money rapidly.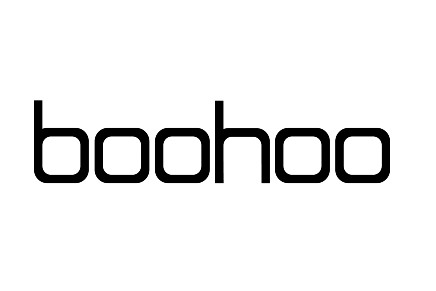 Choose a trading platform. If you're unsure which one to choose, see my guide to the best trading platforms UK.
Open an account. You will need your national insurance number, personal ID and bank details.
Enter payment details. Fund your new trading account via a debit card or bank transfer.
Search for the stock code on your trading platform. Search for "BOO".
Research Boohoo shares information. Your trading platform can show you the latest information for Boohoo.
Now buy your Boohoo shares. Go ahead if you're happy to buy Boohoo shares.
Boohoo (BOO) Live share price
Best platforms to buy shares
76% of retail investor accounts lose money when trading CFDs with this provider. You should consider whether you can afford to take the high risk of losing your money.
The entire process of buying Boohoo shares takes as little as fifteen minutes to complete. You'll need a computer, smartphone or tablet with an internet connection, a means of payment and your driving license or passport to complete the process successfully. Here are the six steps:
Step 1: Pick a Trading Platform
Although Boohoo has a multi-billion pound market capitalisation, its shares are listed on the AIM, Alternative Investment Market. Since the Alternative Investment Market is the UK's secondary stock exchange, it makes it more challenging to find the best online stock broker.
Apart from ensuring that your UK stockbroker of choice offers Boohoo shares and allows you to access the London Stock Exchange through AIM, it must also hold a license from the Financial Conduct Authority. The good news is that industry experts offer personal advice that can help you find one of the most popular stock brokers in the UK.
On top of that, you'll always find a list of the best trading platforms in the UK to choose from. Be sure to check if the online platform offers different international stocks, pays all dividends and provides you with various payment methods to choose from, including bank transfers and credit or debit card options.
Another important feature that your trading platform must have is a safe and secure website. Just like other experienced investors, you'll want to sign up with a share dealing platform that will keep your personal and bank details safe.
Step 2: Complete the Account Opening Process
Once you have picked your favourite share dealing platform, simply find its website and complete the account opening process. The steps you need to go through vary from one platform to another. Still, generally, you should expect to provide your full name, date of birth, contact details, home address, National Insurance Number, username and password.
Step 3: Provide Your Payment Details and Deposit Funds
You now have an active trading account but cannot buy or sell Boohoo's shares. Why? You need to verify your trading account details by uploading some documents, which are:
Recent bank account statement/utility bill
Driver's license/passport
After verifying your account, you must deposit funds into your account through bank transfer, debit card, Skrill, Neteller or any other popular method of payment that your platform supports. Make sure that the minimum deposit you make meets the threshold of your investing platform. Only deposit the amount of cash you're willing to invest in Boohoo shares.
Step 4: Search for the Boohoo Stock Code on Your Trading Platform
You'll only buy Boohoo shares if your account has funds. If the deposit process was successful, log in to your account and navigate to the dashboard to buy shares. While on the dashboard of your platform, pick Boohoo and follow all the instructions available.
All top trading websites that offer Boohoo stock have search features that you can use to find the company if you want to buy shares. To find Boohoo within a very short period, enter its stock code in the search field.
In this case, the Boohoo stock code is BOO. When you search for the ticker symbol, you can be able to see the current stock price at which the shares are trading. If the current Boohoo share price is attractive, do your own risk analysis and additional research before you can start trading Boohoo shares.
Step 5: Do Your Own Research to Find Out More Information about Boohoo Stock
After finding the stock code, you also need to research boohoo shares to find out more information about the company. When researching, you should look for various things, which include Boohoo's future growth potential and how it's performing recently in the international stock market.
Additional fundamentals that you need to keep in mind when researching Boohoo shares include:
Boohoo Share Price History
Boohoo sells clothing products to individuals between 16 and 30 years. Based in the United Kingdom and established in 2006, it was until 2014 when the company went public. As is the case with relatively new firms, the Boohoo Company opted for the AIM. During its IPO, you would invest in Boohoo Company stocks with as little as 70p.
The Boohoo shares became more attractive in 2020 when they hit peaks at 433p per stock. Compared to its IPO in 2014, this translates into an increase of more than 500%. This increase isn't bad for a firm that was only established in 2006. Boohoo has gone through various market corrections in the past two years, making it to achieve strong sales figures.
Boohoo Dividend Information
Does Boohoo pay dividends? That is a question you need to ask yourself when you're researching. With a three-figure percentage growth and a multi-billion pound market capitalisation since its IPO in 2014, it's easy to conclude that Boohoo pays dividends.
However, the company is still in its early stages and, thus, is yet to give its stakeholders any dividends up to this moment. This is a normal practice for firms which are still in their early stages since all profits are re-invested into the company.
Step 6: Buy Boohoo Stock
If you're happy with everything, including stock prices, enter the amount of cash that you want to invest and place your order. After placing your order, your platform will automatically execute it and Boohoo shares will reflect in your account. That is all you need to trade Boohoo shares.
A Short History of Boohoo Company
Established in 2006, Boohoo is a fashion retailer that markets and distributes shoes, clothing, and accessories, as well as beauty products. Alongside its official website, the company manages a range of brands, including MissPap, Nasty Gal, boohooMAN and PrettyLittleThing. All these brands are targeted at the same age range.
Carol Kane and Mahmud Kamani are the founders of Boohoo, a company headquartered in Manchester, United Kingdom. Currently, the group is home to an array of innovative fashion brands targeting quality and style-conscious consumers. What started as a local brand has grown over time to become a platform for numerous brands servicing customers internationally.
The company specialises in its own brand of fashion, with more than 36,000 products. Boohoo completed its IPO, initial public offering in March 2014, with its stocks trading above the 50p float price on its debut in the sub-market of the London Stock Exchange, popularly known as AIM.
Since its establishment, Boohoo has managed to acquire various brands, including Debenhams in 2021 and former Arcadia Group brands: Dorothy Perkins, Walls and Burton. In December 2021, the company announced the expansions of its operations into new markets within Asia, including Taiwan, Hong Kong, Singapore, Korea and Japan.
Once you have signed up with a brokerage site, you don't just go on to invest in Boohoo shares. There're a few factors to keep in mind before buying and selling Boohoo shares, which include:
Examine Wider Stock Market Conditions
No stocks exist in a vacuum, and as a result, it's always important to analyse all market trends before you can invest your money. If the stock market is just setting in and the share price is dwindling, it's advisable to hold on and invest your cash later, as long as the stock market is investor friendly.
But if there is an upward trend in the market, you should invest your funds as quick as possible to take advantage of the increasing Boohoo share price. Always access the latest news and stay up-to-date to know the market volatility, and keep yourself on top of emerging trends in the world of stocks.
Other Fees
Before you begin trading Boohoo shares, you need to know the different types of fees that your brokerage site charges. Some sites offer zero fees when it comes to trading Boohoo stocks, while others charge commissions, withdrawal fees and inactivity fees, among others. Check your brokerage site to know the additional fees that apply before you can decide to invest your cash.
Research Boohoo
Before you can buy Boohoo shares, you should research to discover more about the company. If you are an experienced shareholder, you are aware that sell prices always change. You are not ready to lose money just because the sell prices have dropped.
And to avoid this, you need to seek personal advice from industry experts and, on top of that, do your research about Boohoo shares. If you get everything right during the research process, you can be sure to increase your investment value.
It's always difficult to guess the future share price of any firm, but doing research can help you make some predictions. Before you buy or sell Boohoo shares, be sure to look for advice from experienced investors since they know everything about Boohoo shares, including how they trade and everything related to the company.
Understand the Basics of Stock Investing
Understanding all the basics of stock investing prior to buying Boohoo shares is helpful. Understanding how the market works will make sure that you have clearly defined goals and that you know how you'll achieve them in the future.
Decide Between Trading CFDs and Share Dealing
Pick a type of investment strategy that you are comfortable with. Ensure that you have executed the necessary fundamental and technical analysis for CFD trading as well as share dealing. Keep in mind that fundamental analysis is linked to share dealing, while technical analysis is related to CFD trading.
Find the Right Online Broker
Each of the brokers has its own advantages and disadvantages. Some of them have friendly fees, but their user interfaces aren't appealing or easy to understand. On the other hand, some brokers are a little bit expensive but offer a vast array of features that users can take advantage of. If you're looking for the best broker, you should access the recommended list and go through the reviews available.
Set Your Budget Size
You should never risk more than you can lose comfortably. It's vital to set a budget that will lead to excellent capital growth and protect you against negative financial freedom. Not every wise investment you make will lead to a profit in the future since the market keeps on fluctuating. Setting your budget size will allow you to make a wise investment and possibly help you achieve all of your goals.
You can purchase Boohoo shares in a number of ways. It is possible to buy shares by speculating on Boohoo's share price movements with different derivatives. The most popular derivatives are Boohoo CFDs and spread betting.
Through these derivatives, you can benefit from the increasing Boohoo's share price without having to own any underlying asset. This allows you to use leverage to gain full market exposure from your initial minimum deposit.
Apart from trading stock CFDs and spread betting, you can also invest your hard-earned cash in Boohoo shares using a traditional share dealing service. The traditional share dealing service allows you to become a stakeholder, making you to get dividends should the company pay.
Also, this method of buying Boohoo shares provides you with the opportunity to vote when it comes to making company decisions.
Investing/Trading Boohoo Company Shares
Here are the steps you need to buy Boohoo shares:
Create an account with your brokerage site and login
Search for Boohoo Group and decide whether you want to trade stock CFDs or spread bets
Choose your investment position and size/li>
Enter the number of shares you wish to purchase
Pick "buy" and monitor your investment
How to Find a Suitable Platform
If you search online, you'll find many brokers to pick from. Your investment goals will determine the broker you select. Brokerage sites differ based on products, operations, shares, trades, industries and the target market.
You can pick a platform because it boasts a strong reputation or operates smoothly on both desktop and mobile devices. Be sure to pick a company registered by the Financial Conduct Authority. This regulatory body controls all UK's financial services.
Valuing a Boohoo stock is incredibly challenging. As a result, you need to consider any metric as a bigger picture of the overall financial performance. Professionals in this industry commonly use some important metrics to determine if the Boohoo Company shares are overvalued or undervalued. The most common metric is the P/E ratio.
What is P/E Ratio?
The price-to-earnings ratio is a technique used to measure the value of Boohoo as a company. To calculate the P/E ratio, you must divide Boohoo's market value per share by its earnings per share.
A high price-to-earnings ratio suggests high earnings levels in the future and that own growth will be strong. If the P/E ratio is low, it means that the firm is undervalued or its latest earnings exceed past trends.
In order to analyse the share price of Boohoo accurately, you need to consider technical and fundamental analysis. Fundamental analysis takes into account macroeconomic factors, allowing you to know if the shares are under-or overvalued. These factors range from supply and demand to the cost of production. The metrics that you need to analyse Boohoo's shares are Earnings per share, Return on Equity and Price-to-earnings ratio.
When it comes to technical analysis, traders use technical indicators and historical price data to determine the future price. Indicators that are popular with traders are: Relative Strength Index, Moving Averages and Parabolic Stop and Reverse. It's advisable to use these analysis types when making the final decision to go short or long on Boohoo Company shares.
The "King of AIM" Boohoo attested that it could manage to make it through all the worst stages of the coronavirus pandemic. As the COVID-19 pandemic ends, you should expect retail sales to increase, helping the bottom line of Boohoo.
Since its creation, COVID-19 was not the most damaging thing that the company has faced over the years, but rather the story of The Sunday Times that alleged poor operating conditions. This's an issue that the company has managed excellently from a public relations point of view, and its share price has recovered massively.
In the coming years, it would be easier and inexpensive for the firm to do more in terms of monitoring the operating conditions in its sub-factories. It will only prove to be a good idea to buy shares in Boohoo if the share dealing price increases.
If you are new to investing in stocks, it's crucial to understand all the basics of how to purchase, sell and trade Boohoo Company shares. Here is what's involved in each process.
Purchasing Boohoo
This process includes finding the right broker and triggering an order for the shares, as outlined in the six steps discussed in this guide. You should make an investment when the price is low so that you can earn a profit when you sell the shares at a higher price.
Selling Boohoo
You must sell your shares at a higher price if you want to make a profit. The time of selling the shares is up to you since you have two options to choose from. You can either hold for the long term as you wait for the value to increase or sell immediately if the buying price is relatively higher compared to the selling price.
Also, if the Boohoo stock price has fallen since you purchased the shares and the chances of falling further are higher, it might be a perfect time to reduce your losses by retailing your shares.
Trading Boohoo
Trading is a process done over a shorter period with the goal of making a small profit regularly. This simply means that you can make a profit faster and invest elsewhere. But, on the other side, it is possible to lose money faster. If you are an inexperienced investor, it is advisable to make investments for at least six months instead of making quick succession trades.
What is the Business Model of Boohoo?
Boohoo designs creates, and markets different fashion products targeting the segment between 16 and 30 years. The company features nine core brands, including Coast, Warehouse, Oasis and Karen Millen, among others. Boohoo utilises a fast fashion business model, providing the latest and innovative trends to its clients within a week at an affordable price.
While this has raised various concerns over the company's working conditions and workers' salaries employed in its supply chain, Boohoo is committed to being a leader in the online shopping industry. The latest enhancements include warehouse expansions and new automation processes. Boohoo has also introduced TikTok TV's first campaign known as "Move Me."
Boohoo is, in most cases, known as the "King of the AIM" because it's the largest firm on the exchange. That said, here are some of the things that make people invest in this company's shares.
Boohoo has been on an Incredible Run: Boohoo Company shares have increased in value since its IPO in 2014. Just like other companies in the UK, Boohoo had to deal with the coronavirus pandemic. The most important point here is that the company managed to recover quickly and continued its ascending trajectory just after the discovery of COVID-19 vaccines.
Cost-Effective Clothing: Boohoo's online store is popular for one thing; it offers cost-effective clothing products. This could be pivotal, especially at a time when consumers from across the globe are tightening their belts. It's always the case after tough economic uncertainties that consumers will try their best to source cheaper products, which means the sales will increase.
Is Boohoo a Good Buy Now?
Despite a number of short-term issues and allegations, Boohoo is still competitive. To know whether or not Boohoo is a good buy, you also need to do your research or look for independent advice from experts.
Why Are Boohoo Shares Falling?
Boohoo's shares have been falling mainly because of the tough pandemic times and a few authorities' concerns. The pandemic resulted in dropped sales across the UK and the USA.
Please note
The value of your investments (and any income from them) can go down as well as up and you may not get back the full amount you invested. Past performance is not a reliable indicator of future performance. Investments should be considered over the longer term and should fit in with your overall attitude to risk and financial circumstances.
See which share tip is making the headlines

Have you considered transferring your pension?

Find the best trading platforms
*Capital at risk